I guess that most of worldwide wedding planners would absolutely love to plan a wedding at Villa del Balbianello and they are right because this venue is pure luxury and uniqueness at the same time.
Each time that I post a blog about Villa del Balbianello, I never have enough words to describe my feelings. I simply love this venue!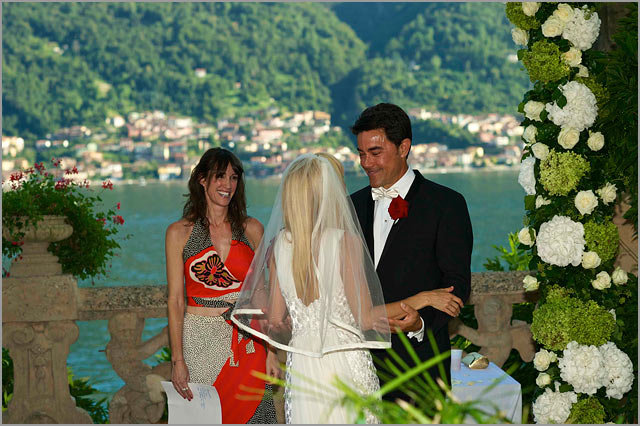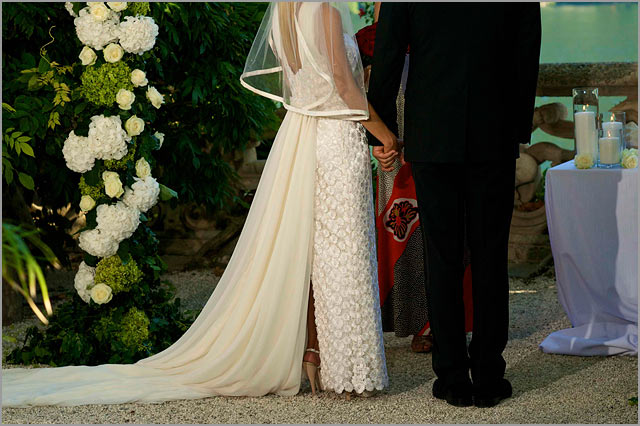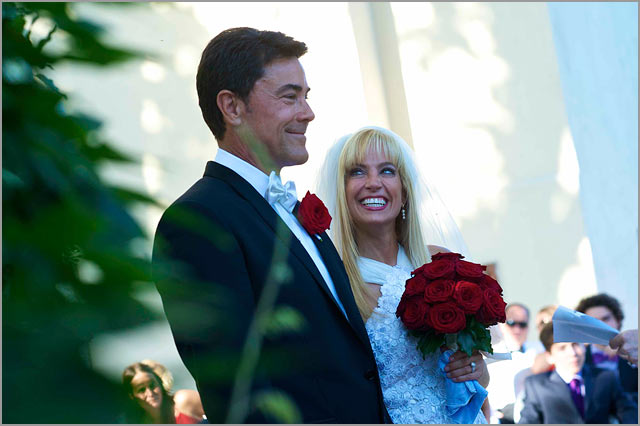 And my excitement is even higher when couples come from wonderful places chose it as their destination.
This is the case of Kim and Kerry, who left in California to have their wedding here. Can you imagine? California is one most dreamed place in the US!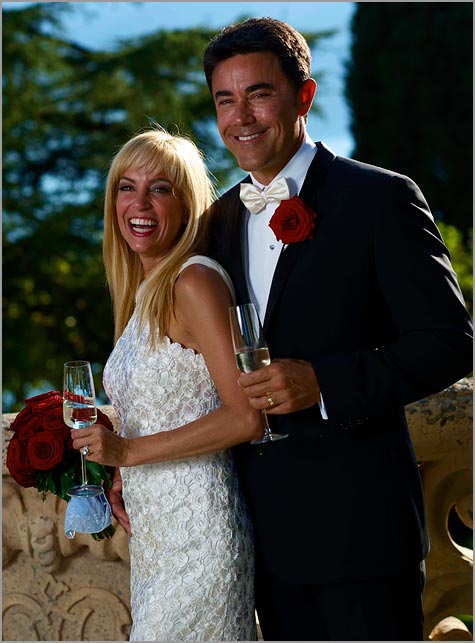 Kim and Kerry are two lovely people and I can say that they really seem coming out from a movie set!
Their wedding guests number was a perfect size for hosting the dinner under Villa del Balbianello Loggia seating everyone at a big impressive imperial table all decorated in white and elegant flowers.
Just have a look to the pictures isn't it great?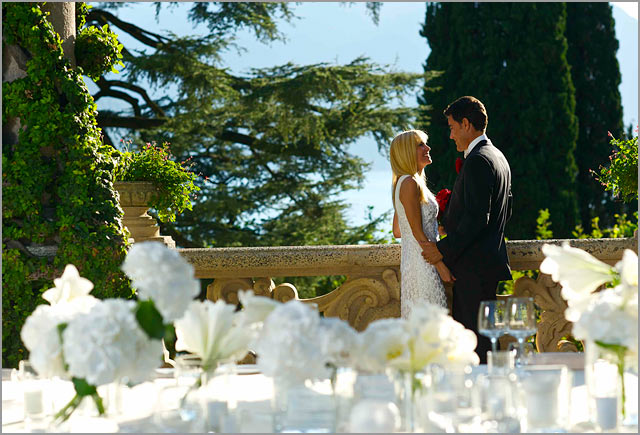 The whole party was planned in 3 different areas of the Villa so that all guests could enjoy Balbianello Villa in all its beauty.
Guests arrived all by boat and the first terrace they was the one where we planned the ceremony.
Everyone then set waiting for Kim arrival.
I cannot forget to mention the little touches that made this ceremony really magic!
Music for the bridal entrance has been written by one of the Groom's sons. A moving and touching particular for sure!
But this is not the only special detail: the whole ceremony has been performed by one of the couple's best friend. A unique and an unforgettable decision that will be a great memory of the day.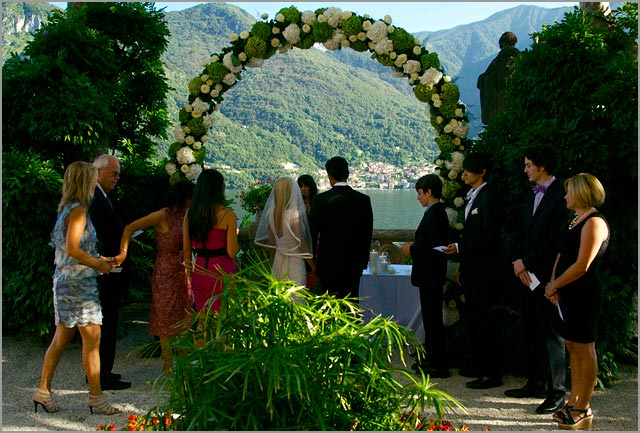 After the ceremony catering company skillful staff served a delicious cocktail pre-dinner in the second terrace, just below the Loggia level, called La Terrazza della Canfora.
While the guests were enjoying their drinks, the newlyweds took the opportunity to walk around together with the very professional photographer Nikos Bellas to take some wonderful wedding shots. Nikos Bellas is the artist Kim and Kerry chose for their wedding photos. A big thank to Nikos for sharing with us this amazing job!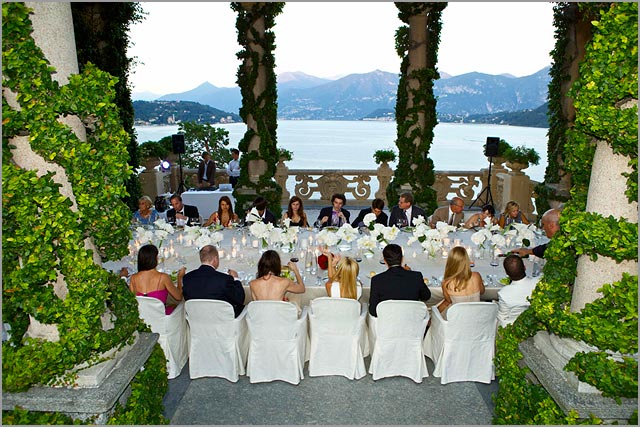 The dinner was then served under the Loggia. Kim and Kerry chose a refined yet simple menu including lobster homemade pasta and a refreshing salad (not bad being August a hot month by the lake!).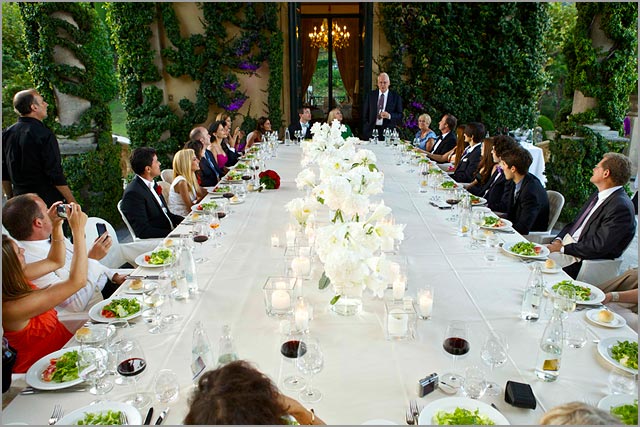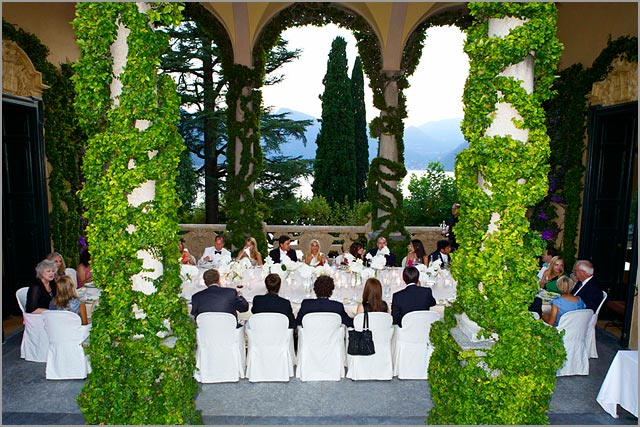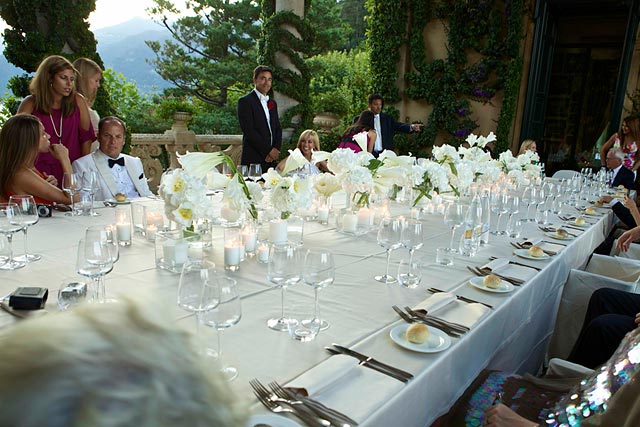 Dancing, drinks to follow and most of all a lot of fun went on until Midnight. Time run so fast in such an amazing set… what a shame: it's already time to jump onto the boat for going back to Bellagio where everyone stayed for few days spending a fantastic and sunny holiday.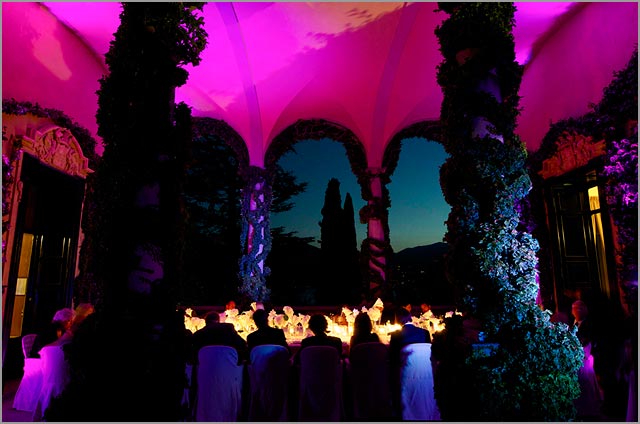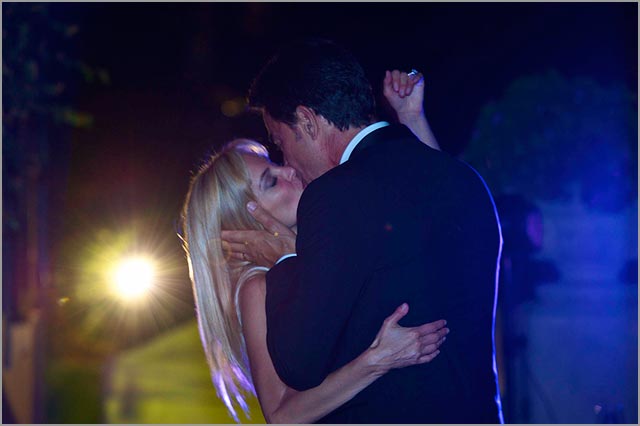 I can't wait for 2012 and new Balbianello's weddings!
Don't hesitate to contact us for your dream wedding on Lake Como: we'll do our best to make your dream come true.
Alessandra Fabi is the Italian Lakes Wedding's coordinator for lake Como area. If your idea of wedding is refined, sophisticated and with a special attention to details, she's your perfect wedding planner!
She makes each client feel unique and she treats each wedding as if it were her own.

For more information about weddings at Villa Balbianello Lake Como – please contact us.