As Lake Como planner I'm very excited to tell you the fairy tale of this fabulous couple coming from far away to celebrate their wedding on our elegant Lake Como.
Groom, Sigfrid, was born in Valtellina, Italy – not far at all from Lake Como – while pretty bride Wei-Ting and her family come all from Taiwan where the couple actually lives and work.
They met each other in US about 8 years ago and since then, they have always been together. Isn't it very romantic?
Wei-Ting is absolutely in love with Italy and after having had a ceremony and party in Taiwan as well, they decided that definitely wanted an Italian wedding dream too.
I as delighted to help them!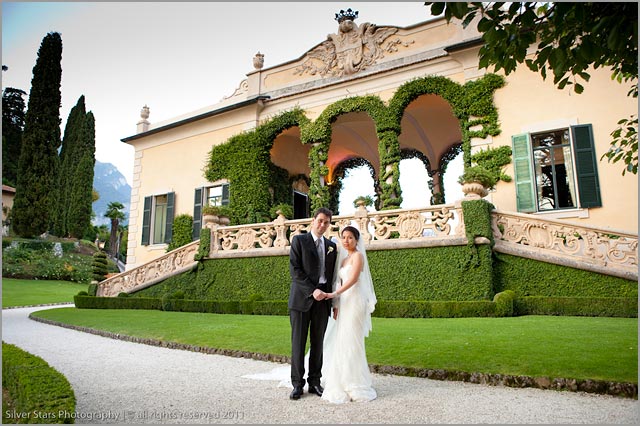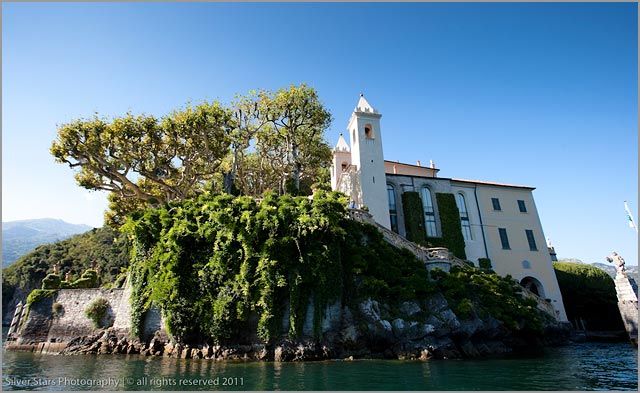 When Wei-Ting and Sigfrid first saw Balbianello Villa, they had no doubt: this would have been their Italian wedding venue!
And here we started the whole wedding planning. Groom was very active and enthusiast: it has been a real pleasure working together with them to built the perfect wedding day.
We went through every single detail trying to make a mix of the 2 strong cultures: Italian one and Taiwan one.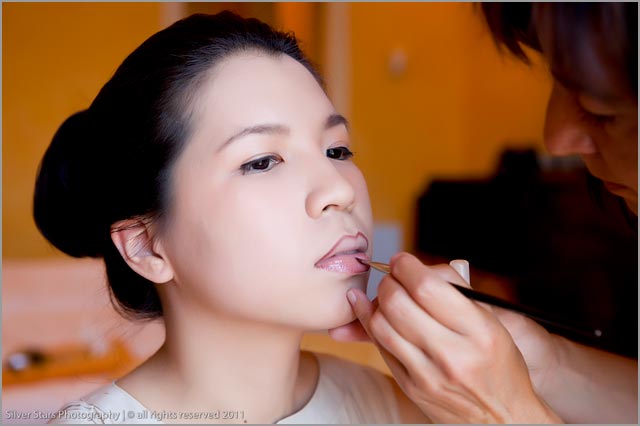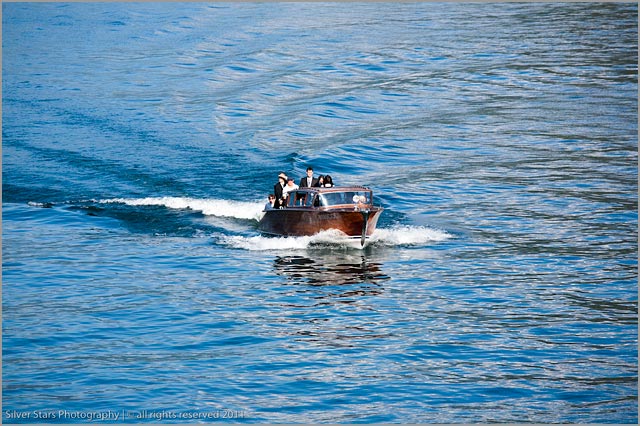 Hand-painted parasol, gifts for the guests (Chinese gift for the Italians and Italian gift for the Taiwanese) and all the atmosphere was a perfect combination of different customs for this unforgettable Lake Como wedding.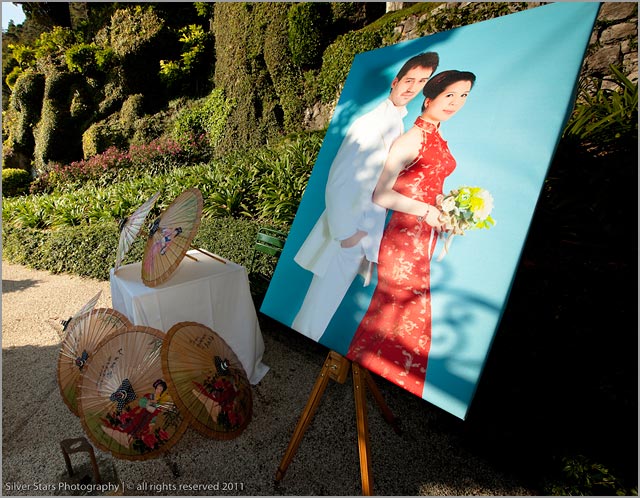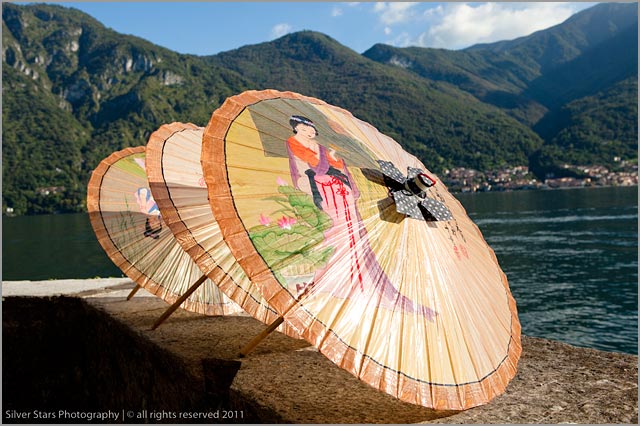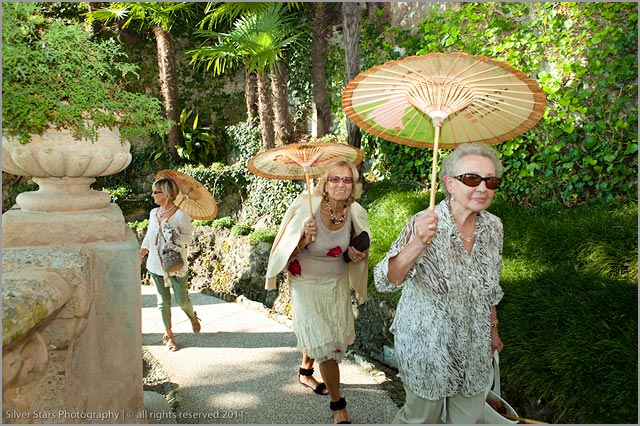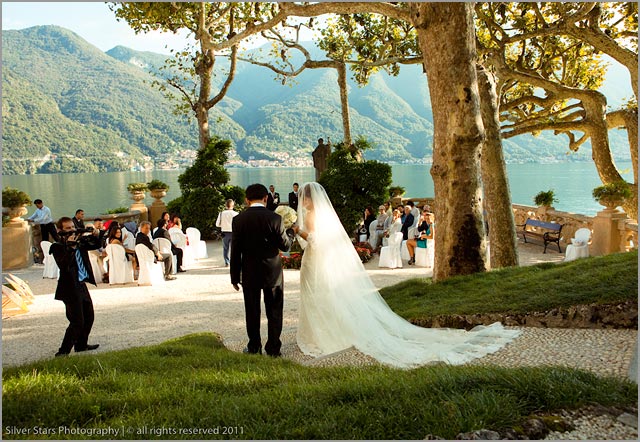 Sigfrid and Wei-Ting Lake Como fairy tale began with a 'cinematographic' setting: the beautiful lake view ceremony, performed in the terrace of the Star Wars movie!
The guests arrived by boat. They picked-up the beautiful parasols and they and attended the ceremony handling the beautiful lace ceremony booklet with the red stamp reporting the names of the couple and the wedding date. This is another Chinese interesting custom!
A special thank to the lovely musicians: they've been great! They created a perfect atmosphere for the ceremony!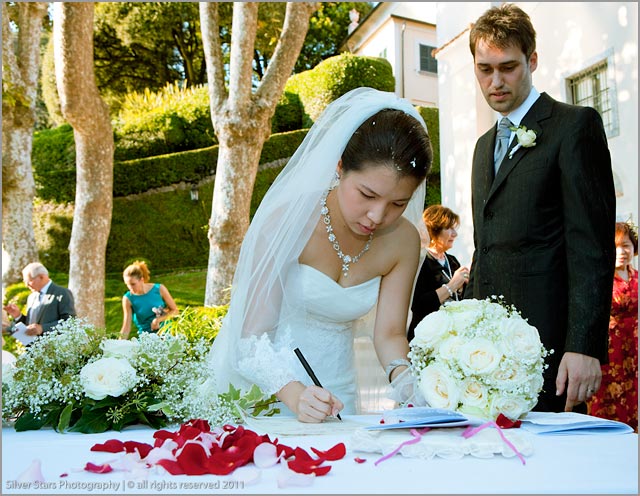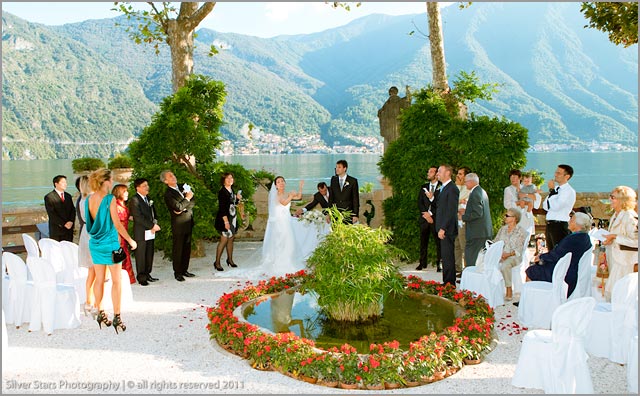 The celebration continued with a rich aperitif under the Canfora Tree Terrace where delicious drinks and food have been served while the couple took a lovely walk for their wedding pictures together with our great photographer Roberto Rapetti of SilverStars Photography.
I take the opportunity to really thank him and his staff for the great job made with us during the whole season!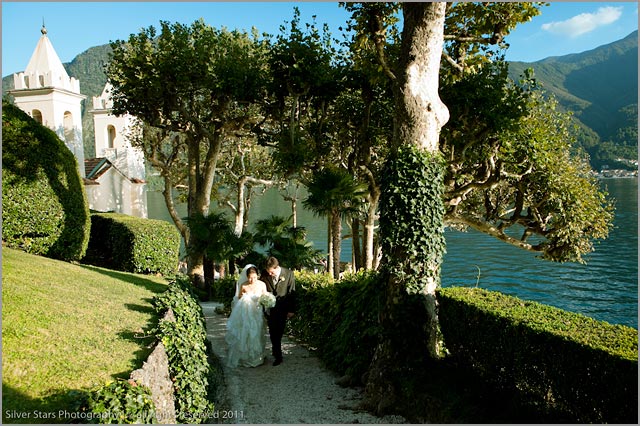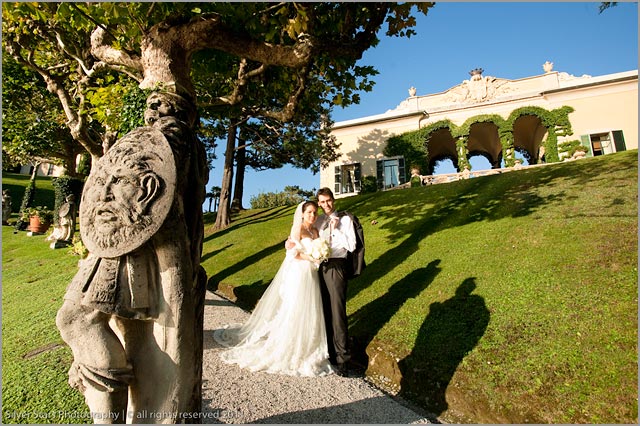 The dinner was planned under the magnificent Balbianello Loggia, overlooking Lake Como.
Refined round tables, richly decorated with flowers crowns and floating candles, surprised the guests arriving to take their seats.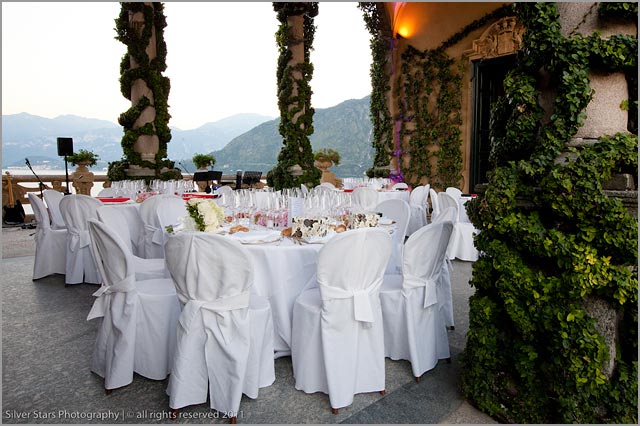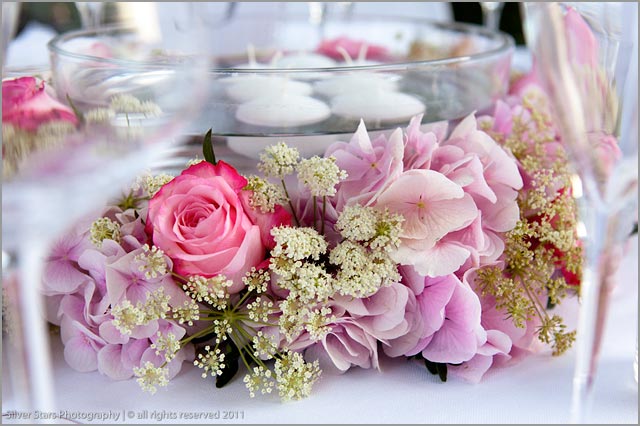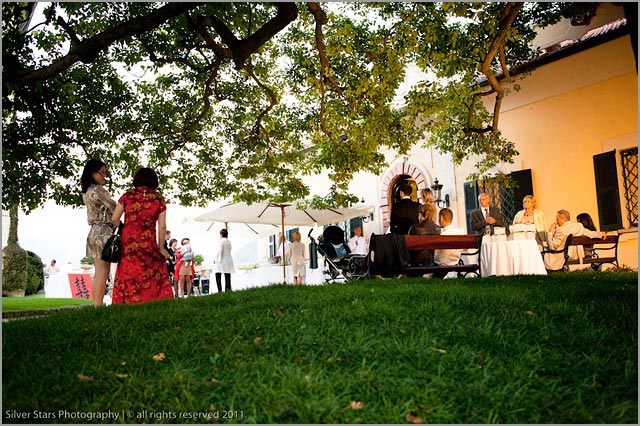 Being a small group I suggested bride and groom to change table at each course, in order to share their time with all the guests and they really loved this idea!
During the night they had the opportunity to dine at all the tables and this was highly appreciated from the invited guests.
The whole group really enjoined food, wines and impeccable service.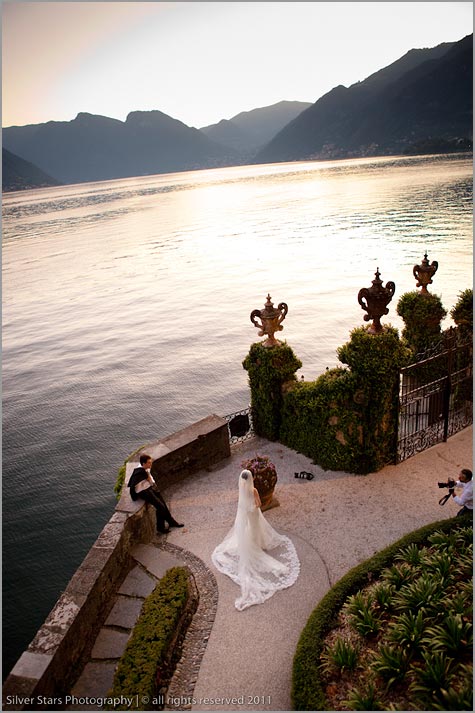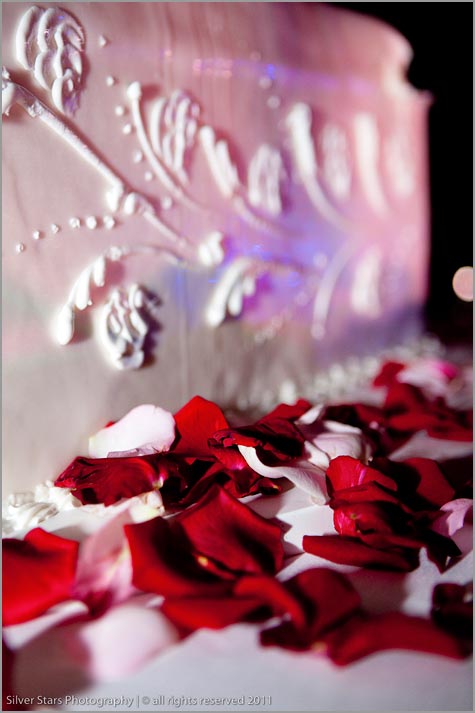 In the meanwhile the bride opted for a change of dress and wore her Chinese beautiful red bridal dress to show it to the Italian side of the family. She was simply gorgeous and ready for cutting the cake.
The cake was very special indeed! A Modern, squared and finely decorated cake following the bride taste and indications.
Cutting was made on the notes of her favorite Italian song: 'A te' by Italian signer Jovanotti.
What a dream!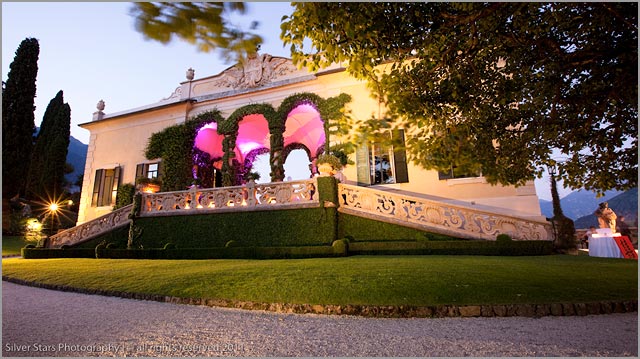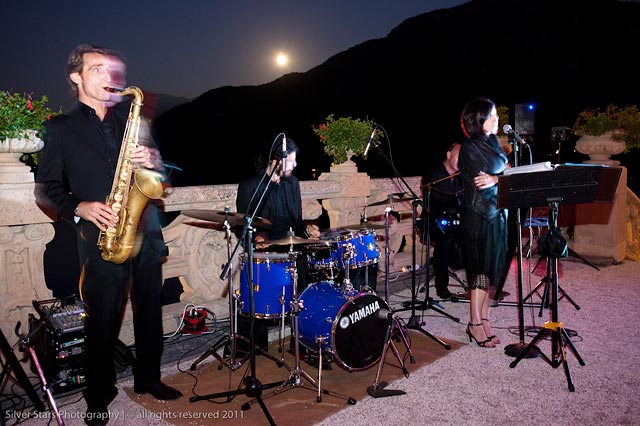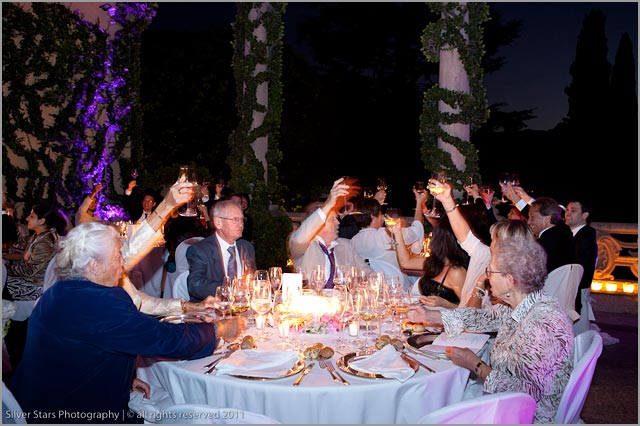 Another wedding on Lake Como, I remember all of them and I can say everytime for me is just an amazing day!
Alessandra Fabi is the Italian Lakes Wedding's coordinator for lake Como area. If your idea of wedding is refined, sophisticated and with a special attention to details, she's your perfect wedding planner!
She makes each client feel unique and she treats each wedding as if it were her own.

For more information about weddings at Villa Balbianello Lake Como – please contact us.