You will surely remember about our beautiful bride Nicola who got married last June with Bryan on Lake Orta. We have already told you about their wonderful wedding with ceremony to Sacro Monte church and with romantic and intimate reception to follow to Hotel San Rocco.
For the first time we will talk you about the main theme Nicola chose for the wedding and this is the first time we are presenting here a gold themed wedding on Lake Orta!
Such and original choice Nicola and Bryan did for their wedding in italy.
As we told you Nicola and Bryan decided for an intimate wedding for no more than 25 people.
In the afternoon of a gold sunny day on the lake Nicola arrived to the church with her father and her sister.
They were perfect! Nicola's dress was amazing with all laces and the fist touch of gold was given by the sweet ivory and gold dress her lovely sister had on.
Bridal bouquet and decorations in the church were of course ivory themed to keep them simple and elegant. Chic and delicate gold touch was kept for the reception to the reception.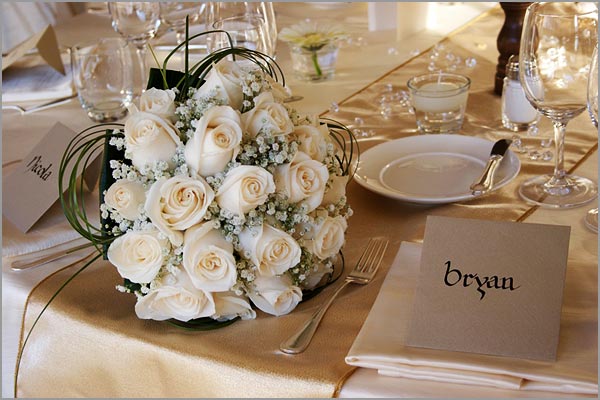 The arrangements of the tables were surely a touch of good taste Nicola has indeed.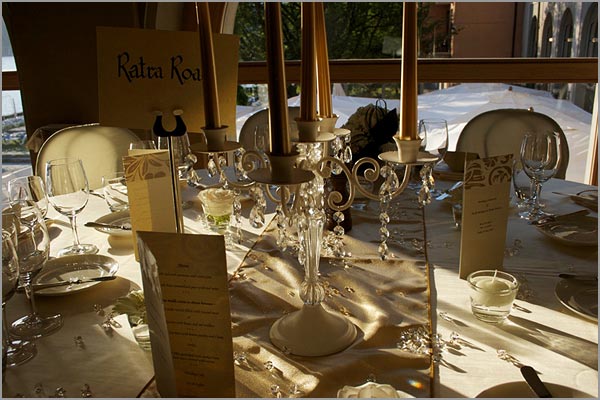 It was made up with just some ivory floating flowers, ivory tablecloths and chairs to begin on the three round table in Rotary Room overlooking the lake.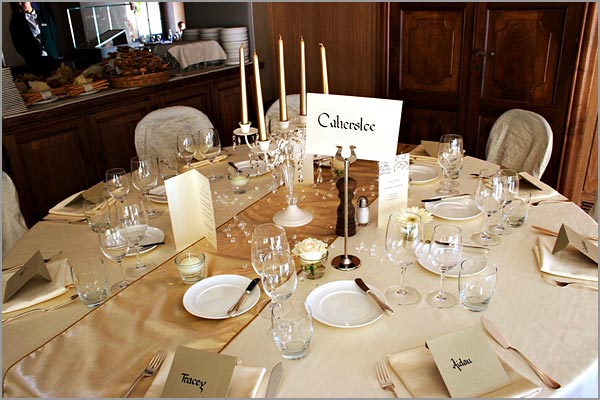 On top of these lovely arranged table were three gold organza runners and three ivory candelabras with gold candles on top.
Nicola's wedding stationery was gold themed too, menus, namescards, and table names were just simple but elegant. Have a look to Nicola's ideas we are sure you will love them.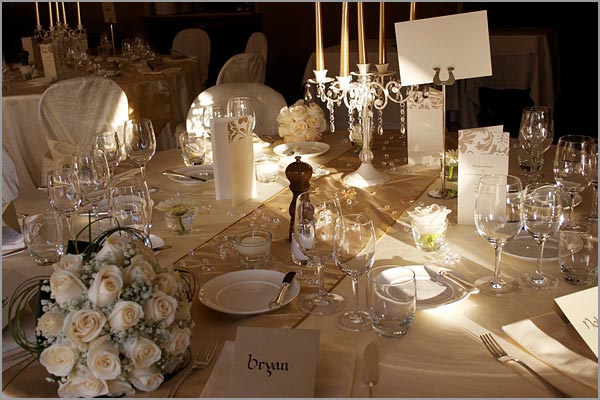 The party ended again in Villa Gippini with wedding cake cut and some sweets buffet that bride and groom and their family and friends just loved.