Nicola and Bryan are a wonderful Irish couple who fell in love with Lake Orta more than a year ago. They decided for an intimate wedding for no more than 25 people on Lake Orta.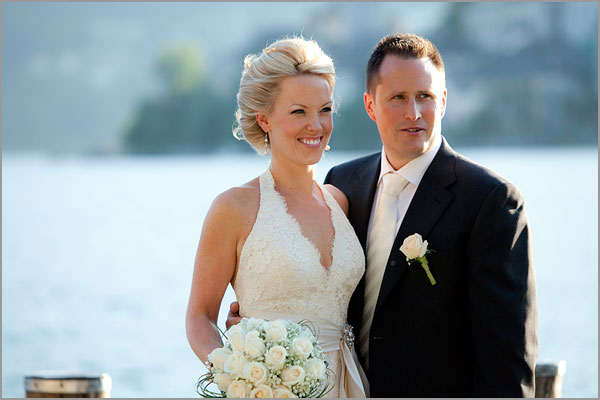 Nicola got in her eyes charm and elegance on this pretty romantic lake on Northen Italy and made it hers. She is for sure one of the most elegant bride I had I simply loved her style.
She loved little details as I do too.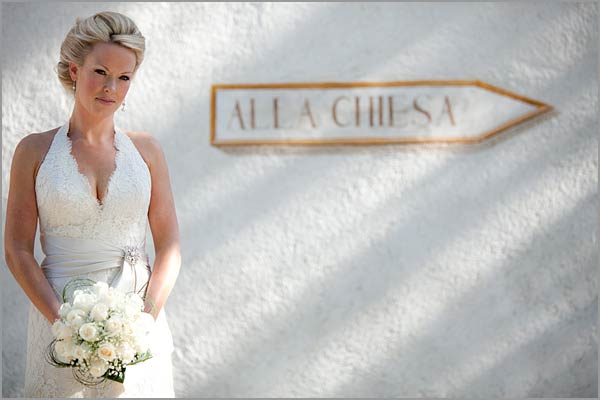 First of all have a look to her look.
The hairdo was arranged by Cristina one of the best hairdresser in Orta who spent more than 2 hours with Nicola creating the perfect style on her.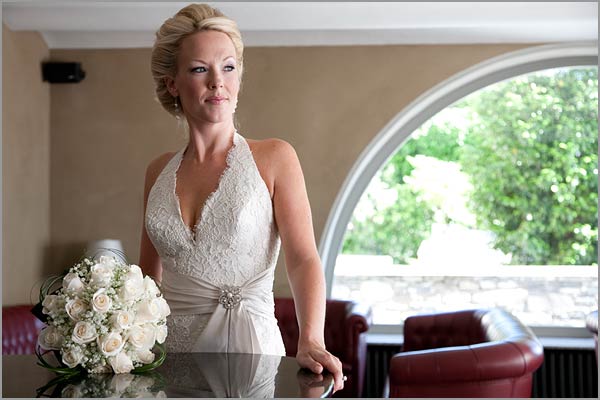 Nicola's make up was elegant and simple too.
The perfect make up a bride should wear: you can appreciate it but it is not too strong just delicate and fresh.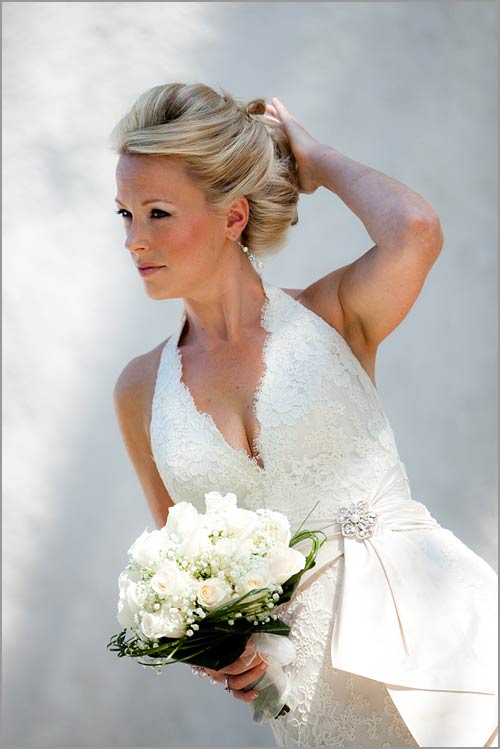 Nicola's wedding dress was amazing. Her figure perfectly fit it. A V shaped neckline and a fabric made all of laces. It matched perfectly Mediterranean style. As silk ribbon was on her waist pinned with a sparkling broach to bright up the figure.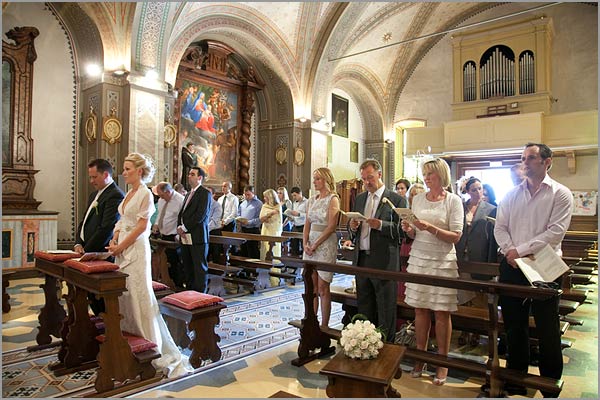 Nicola and Bryan decided for a religious ceremony to Sacro Monte church on the top of Orta hill with a stunning view on the lake overlooking St. Julius Island.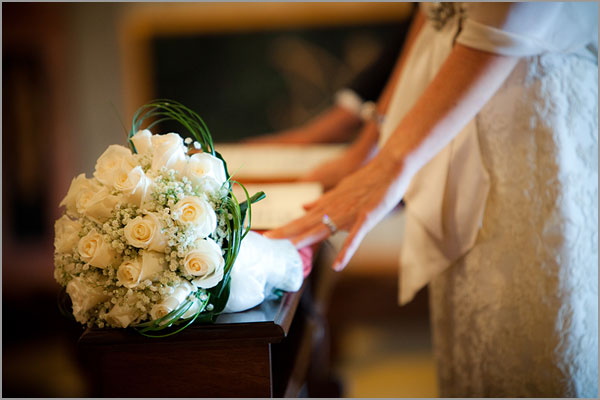 Nicola chose an elegant theme for her important day. It was all based on ivory and gold.
You can appreciate it in the lovely bouquet Monika Andenmatten from La Piccola Selva created for her. But we will come back soon talking about such an original choice for a wedding: Gold Theme with new post and pictures.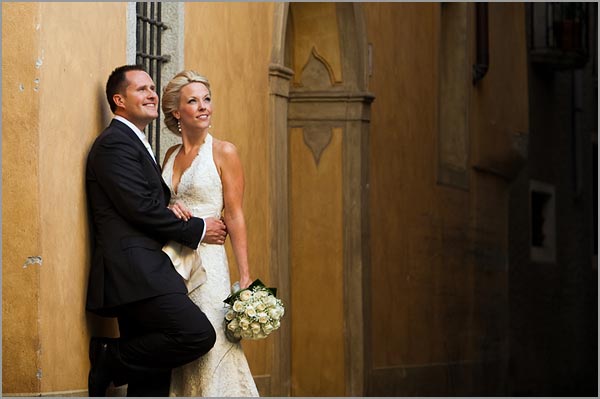 In the meanwhile here you can enjoy wonderful pictures Enrico Mocci from ArteFotoArona took on the day. It will be for you like being present to this elegant and special event!
Have a look to Enrico Mocci's Nicola and Bryan PHOTO GALLERY we are sure you will love that!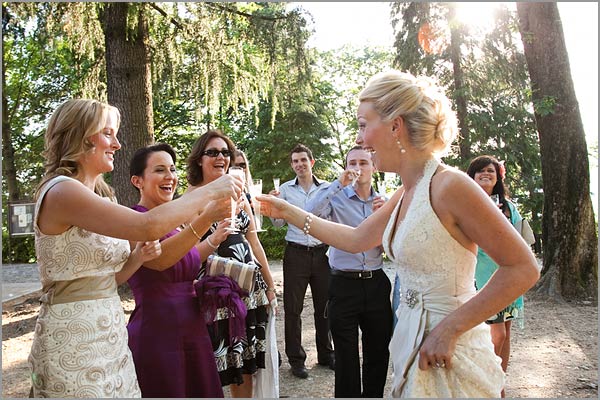 After the ceremony and some pictures the intimate group had a very first Prosecco toast in the wide park of the church with the lovely music of harp and violin in the background. Isn't it romantic?
A wonderful sunny day accompanied their romantic event! Nicola and Bryan had a short walk in the roads of Orta village for some other pictures and then reached their guests to San Rocco Hotel.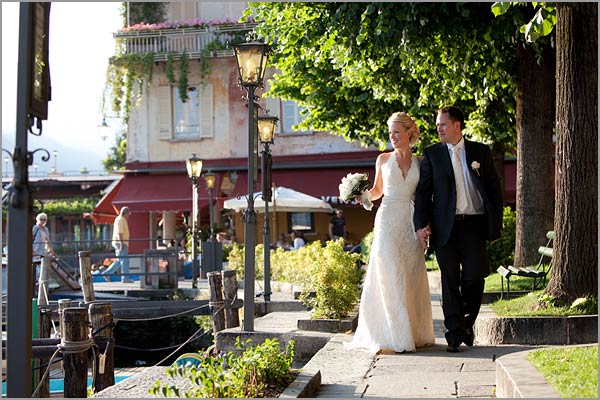 Aperitif was served in the gardens of Villa Gippini the more intimate are of the venue to keep the event cosy and give the opportunity to guests and newlyweds to mingle a little. A lovely dinner was served in Rotary Room of San Rocco Hotel restaurant afterwards.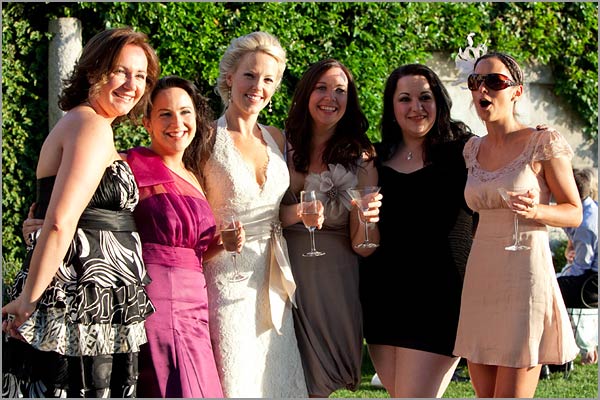 Nicola and Bryan, an intimate and simple event that was also elegant and fine.
Congratulations to newly weds!
My name is Valentina and I work as wedding coordinator on Lake Orta and Lake Maggiore.
Before being a wedding planner and coordinator I worked for an American company planning events. I turned into wedding planning for SposiamoVi group, more than 5 years ago. Since Italian Lakes Wedding was founded I work with them to make bride and groom's dreams come true on this wonderful Lakes of North West Italy and Piemonte region.

l love creating with my couples the perfect event for them following their wishes and needs, helping to find the best solution for their ideas and budget.
I like meeting people talking with them and know more about their cultures and traditions. I do like sharing Italian customs with them and working in team with couples to let them experience a real and dreamy Italian wedding!

I will be pleased to guide couples along lovely traditional and pedestrian roads of Orta village discovering the beauty of this romantic Lake between villas, traditional restaurants wonderful churches and enchanting St. Julius Island.
I will be happy to let couples discover bigger and charming Lake Maggiore with its Borromeo Islands, wonderful hotels and villas overlooking the waters.

I'm sure you would be amazed by the beauty of these special corners of Italy so I'm simply wait for you for a lovely experience to create and live together.

For any information about wedding on Lake Orta please CONTACT ME.