f you are thinking about
getting married on Italian Lakes
surely you are looking for something like this: a venue on the lake shores, a fun and relaxed atmosphere yet elegant and refined.
Most of all you are probably looking for a wonderful venue that your guests could enjoy too.
If you are looking for all this for your destination wedding on Italian Lakes the solutions could be
LUCI SUL LAGO
!
LUCI SUL LAGO is a wonderful corner on Lake Orta. Main features: relax, fine cuisine and delicious wines. All around romantic Lake Orta, beach and boats. LUCI SUL LAGO is also a relaxed atmosphere between a dinner with friends and a dive in the waters of the lake.
Why choosing LUCI SUL LAGO for your wedding?
First of all for its great position just on the shores facing romantic Bagnera Gulf.
Thanks to its special position LUCI SUL LAGO is the only place where you can admire a magic sunset on the lake.
LUCI SUL LAGO is a real alternative to other wedding venues.
The arabian and marine atmosphere, ethnic furniture recalling Morocco and Indonesia.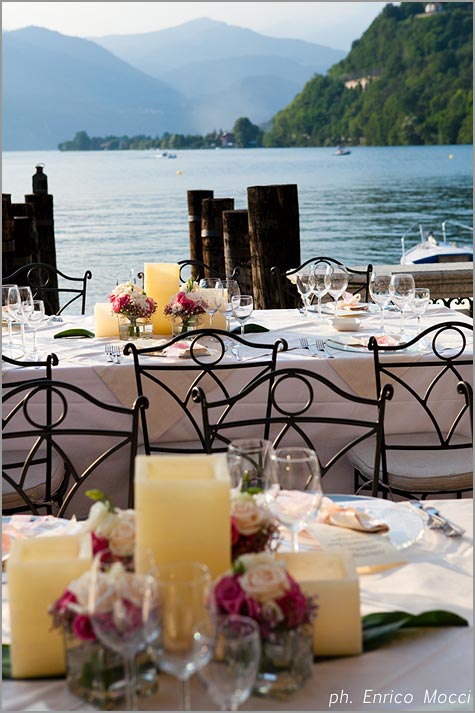 Restaurant is another main feather of LUCI SUL LAGO.
Cuisine is really innovative: traditional and innovative at the same time with some multiethnic and fusion elements without forgetting about classical Italian cuisine.
LUCI SUL LAGO could be the perfect choice for a pizza with your guests for the day before or day after event. And let's not forget LUCI SUL LAGO great cocktails. Just perfect!
Orta Beach Club offers menus for all budget and the possibility to arrange a music entreatments for all tastes.
LUCI SUL LAGO is also relax on the beach and a fun dive or swim in the lake waters.
The beach is about
15 mins walk from Orta
village centre. You can reach it walking along the lake side admiring the lake, wonderful gardens and villas.
LUCI SUL LAGO has a lovely beach with umbrellas, pedalo, sunbeds, beachchairs and motorboats.
A wide parking area and private pier where you can arrive after a lovely ceremony to Villa Bossi or one of the churches in Orta and a lovely tour on the lake and its island.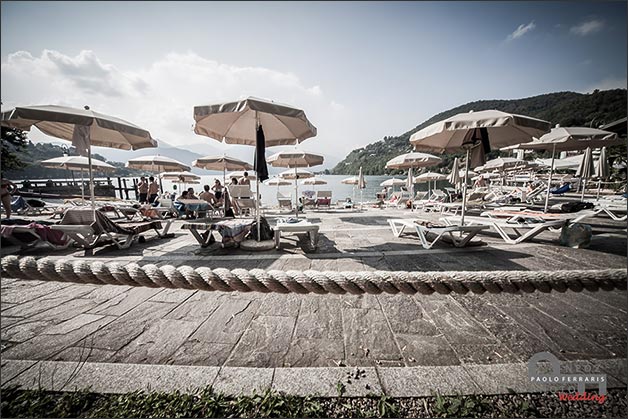 For further information availability or a proposal please fill the form below and see you soon to LUCI SUL LAGO!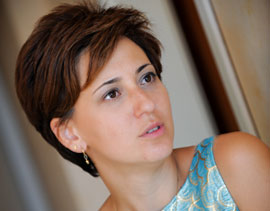 My name is
Valentina
and I work as wedding coordinator on
Lake Orta
and
Lake Maggiore
.
Before being a wedding planner and coordinator I worked for an American company planning events. I turned into wedding planning for SposiamoVi group, more than 5 years ago. Since Italian Lakes Wedding was founded I work with them to make bride and groom's dreams come true on this wonderful Lakes of North West Italy and Piemonte region.
l love creating with my couples the perfect event for them following their wishes and needs, helping to find the best solution for their ideas and budget.
I like meeting people talking with them and know more about their cultures and traditions. I do like sharing Italian customs with them and working in team with couples to let them experience a real and dreamy Italian wedding!
I will be pleased to guide couples along lovely traditional and pedestrian roads of Orta village discovering the beauty of this romantic Lake between villas, traditional restaurants wonderful churches and enchanting St. Julius Island.
I will be happy to let couples discover bigger and charming Lake Maggiore with its Borromeo Islands, wonderful hotels and villas overlooking the waters.
I'm sure you would be amazed by the beauty of these special corners of Italy so I'm simply wait for you for a lovely experience to create and live together.
For any information about wedding at LUCI SUL LAGO CONTACT ME
LUCI SUL LAGO - Request for further information, availability or rates