We are back to Orta Beach Club the new, fresh informal wedding venue on Lake Orta.
We are sure you remember that we introduced it few month ago in summer right after its inauguration: ORTA BEACH CLUB… a dreamy frame for your wedding by the shores.
Many among the images posted come from the wedding of a lovely couple coming from Milan: Laura and Andrea.
Today we would love see some more details of Laura and Andrea's wedding on Lake Orta.
First of all we need to explain the title for this post!
It was a bet because Laura and Andrea booked Orta Beach Club before its inauguration with all the risks you could imagine.
It was a winning bet because it turned out in a great choice from every point of view!
Let's go step by step!
Laura and Andrea come from Peschiera Borromeo a small village close to Milan. It is famous for its WWF natural park.
Many years ago it was the hunting reserve of Borromeo Counts, the same noble family of Borromeo Islands and Stresa.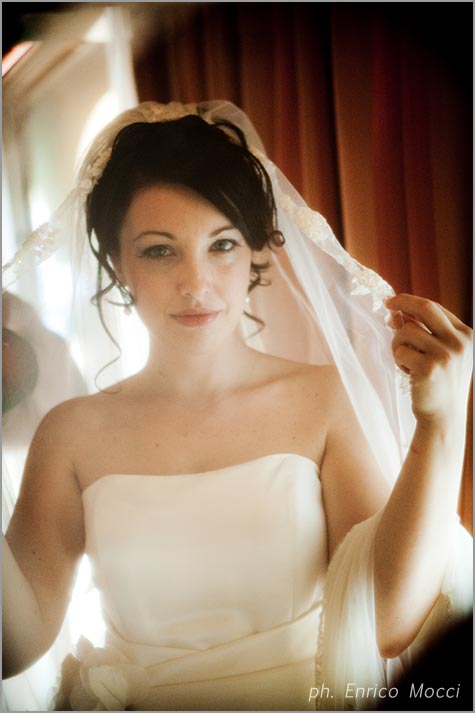 For their civil ceremony Laura and Andrea had a look to many venues around Milan and lakes but nothing was more beautiful than Villa Bossi!
They fell in love with it!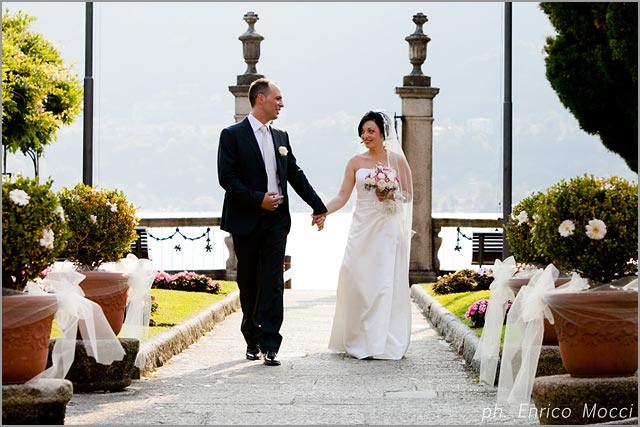 Bride arriving by boat, the garden on the shores and St. Julius Island as background was surely the perfect frame and Laura and Andrea decided very quickly to book.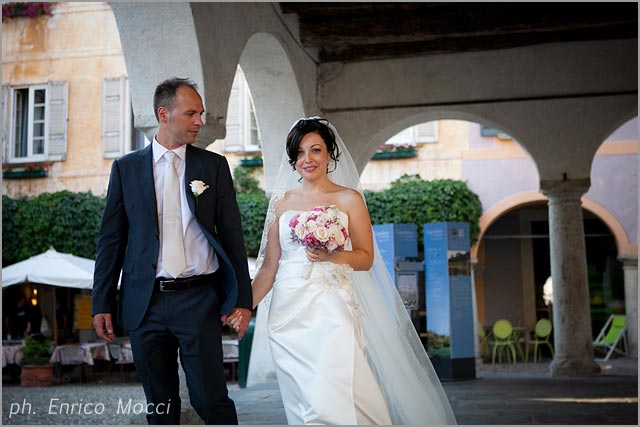 Laura and Andrea looked around for their reception venue, they were looking for something elegant but informal and they really did not want something too elegant such a villa or a restaurant in the village.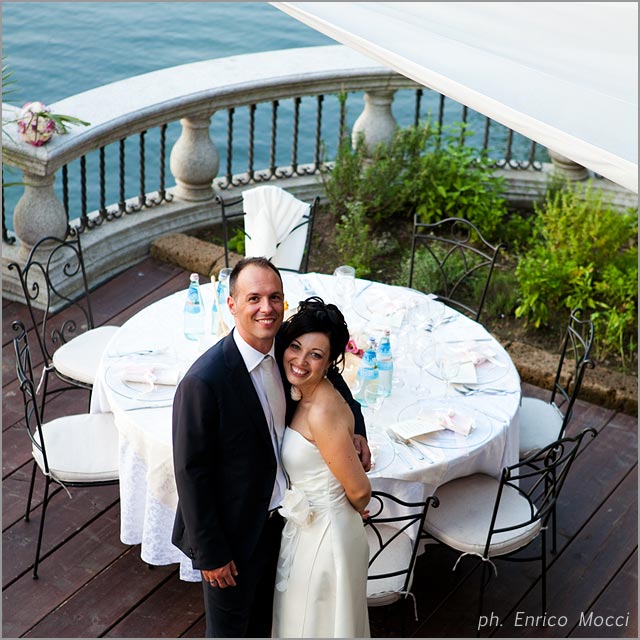 By chance they drove side of one of the beaches close to Orta San Giulio and they discovered that the beach club was going to open soon!
After meeting very professional Samuele and Luca, venue managers, Laura and Andrea decided that Orta Beach Club was the one!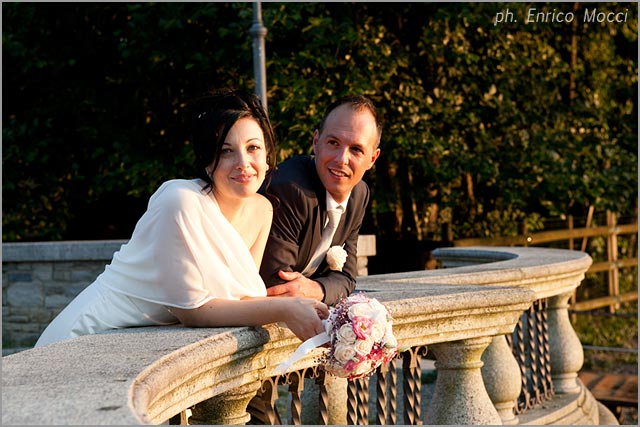 Laura and Andrea's bid day was planned for 6 August 2011 a wonderful sunny day!
After the ceremony bride and groom took a walk in the lovely and romantic little roads of Orta. Enrico Mocci one of our great photographers on Lake Orta took the photos of this special events and you can see them here.
Some more photos on the motorboat to reach Orta Beach Club where family and friends were waiting for them with a delicious aperitif by the shores!
After the sunset on the lake, the dinner prepared with all local and fusion and multiethnic food on the terrace has been served on the terrace with the lovely music of a jazz band as background.
A special night at Orta Beach Club for…. Laura and Andrea's winning bet!
My name is Valentina and I work as wedding coordinator on Lake Orta and Lake Maggiore.
Before being a wedding planner and coordinator I worked for an American company planning events. I turned into wedding planning for SposiamoVi group, more than 5 years ago. Since Italian Lakes Wedding was founded I work with them to make bride and groom's dreams come true on this wonderful Lakes of North West Italy and Piemonte region.

l love creating with my couples the perfect event for them following their wishes and needs, helping to find the best solution for their ideas and budget.
I like meeting people talking with them and know more about their cultures and traditions. I do like sharing Italian customs with them and working in team with couples to let them experience a real and dreamy Italian wedding!

I will be pleased to guide couples along lovely traditional and pedestrian roads of Orta village discovering the beauty of this romantic Lake between villas, traditional restaurants wonderful churches and enchanting St. Julius Island.
I will be happy to let couples discover bigger and charming Lake Maggiore with its Borromeo Islands, wonderful hotels and villas overlooking the waters.

I'm sure you would be amazed by the beauty of these special corners of Italy so I'm simply wait for you for a lovely experience to create and live together.

For any information about wedding on Lake Orta or Lake Maggiore please CONTACT ME.