very dream wedding can be turned into reality on Lake Como. It is the perfect place where you can plan a very refined wedding. As
wedding planners and coordinators
our aim is making it even more special.
You could stay in a luxury resort on the lake shores, or a private and exclusive villa, and then you could have a touching and romantic ceremony at Villa Balbianello.
This was the dream of the lovely couple we're going to tell you about.
Amy
is a sweet young woman
coming from Holland
and
Markus
is a real modern transposition of what we mean with
Charming Prince
,
coming from Austria
.
They are both young, beautiful, in love with each other and with Italy.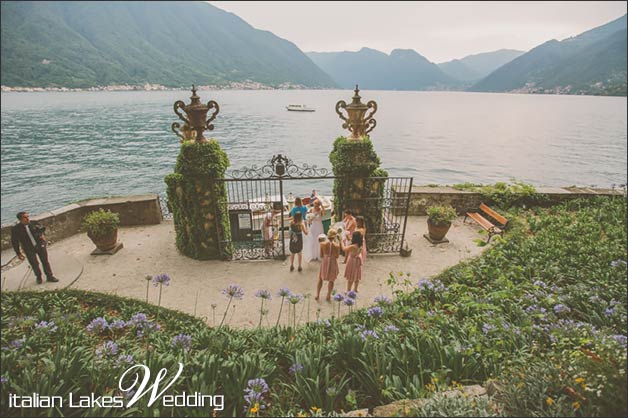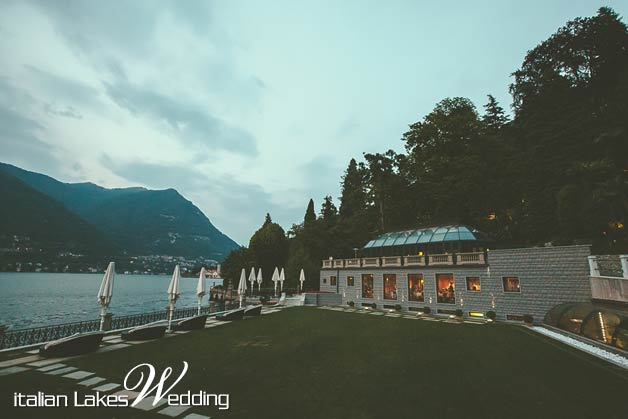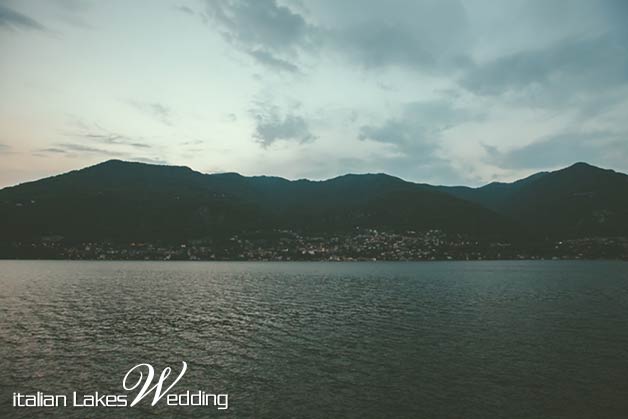 FALLING IN LOVE WITH LAKE COMO
We were so pleased to meet them.They were kind and enthusiast for their wedding day in Italy. Immediately they felt at ease with us and we were in tune with them.
The first time Amy came to visit Lake Como with us, she fell in love with Villa del Balbianello and an amazing resort on the East side of the Lake.
So Amy and Markus decided to spend some days in these wonderful places, before getting married. They waited for their families and guests in an exclusive villa inside the resort park.
What beautiful days they spent there! Our lovely couple had wonderful relaxing moments, enjoying resort swimming pool, terrace overlooking Lake Como, Italian food and magical atmosphere of our Lake at dusk. In the meanwhile our wedding planning team took care that every single detail for their wedding was ready.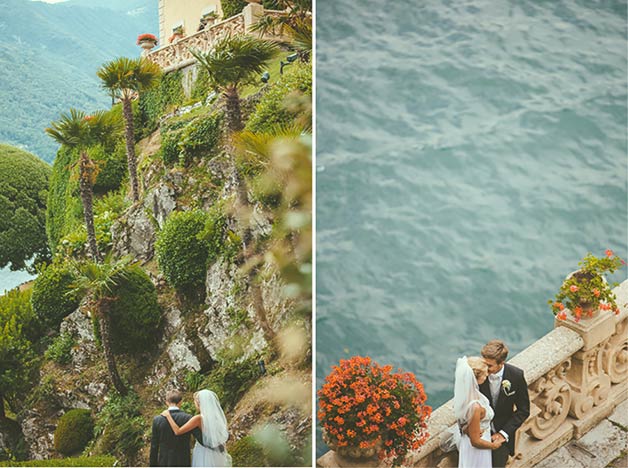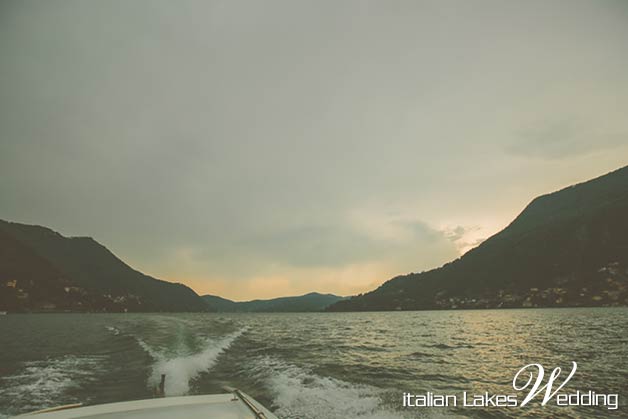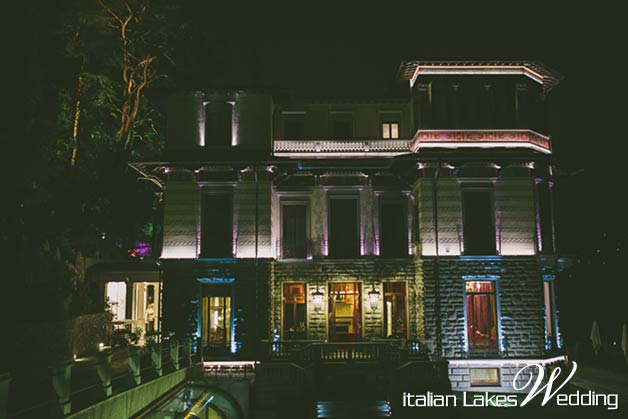 7th July 2013: AMY AND MARKUS' BIG DAY!
How can we explain the excitement in our two young lovers?
Since the first hours of the day, Amy and Markus were super excited!
Amy got ready inside the private villa. Skilful make-up artist enhanced her bridal beauty. She looked like a Hollywood actress with a dream wedding dress and a lovely white peonies bouquet.
While she was getting ready, Markus and all relatives and friends reached Villa Balbianello by boat.
Wonderful Villa del Balbianello loggia was set up with very delicate peonies and small roses decorations. Everyone loved it.
As soon as Amy arrived at Villa Balbianello, awaited civil ceremony began. Our lovers were lost in each other's eyes and all their guests were deeply taken in that lovely atmosphere. In spite of some breeze and clouds in the sky they had a perfect day! Amy and Markus became husband and wife on Lake Como and after ting the knot they had a great time talking their wedding photos inside Villa Balbianello park and during the aperitif planned there.
Right after two boats were waiting for all the group to take them to their wedding reception venue.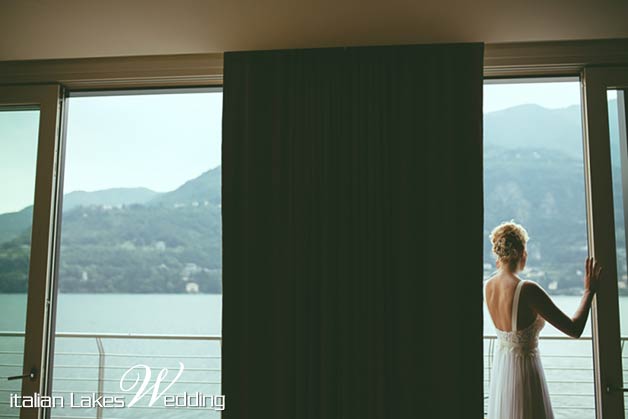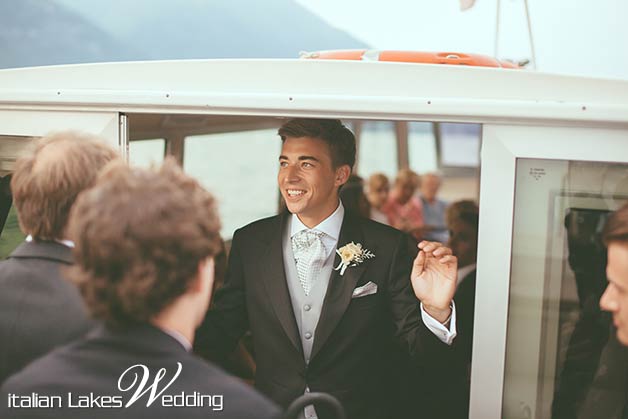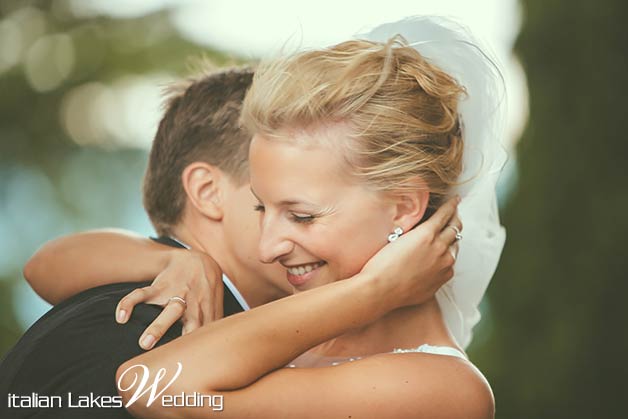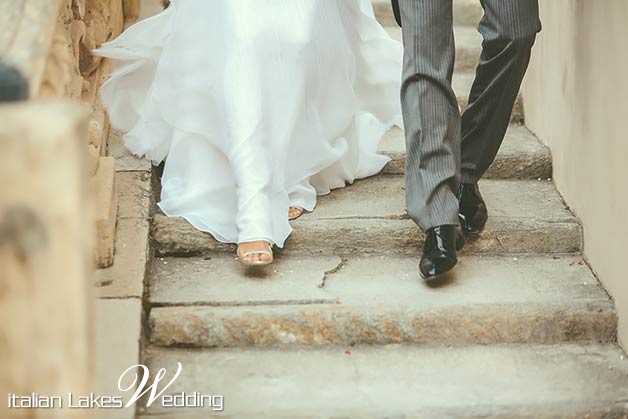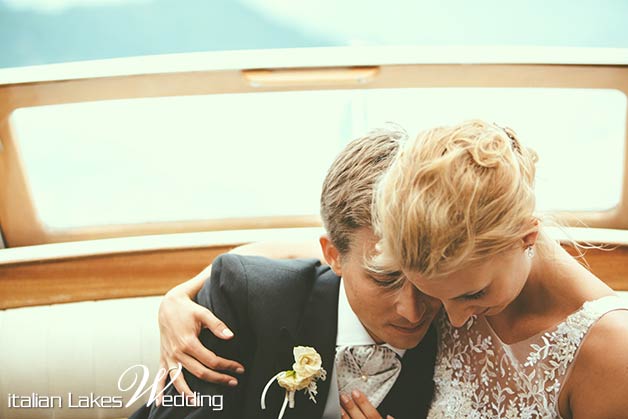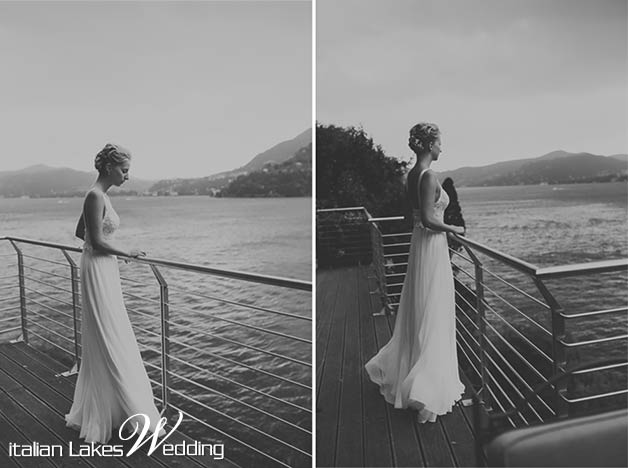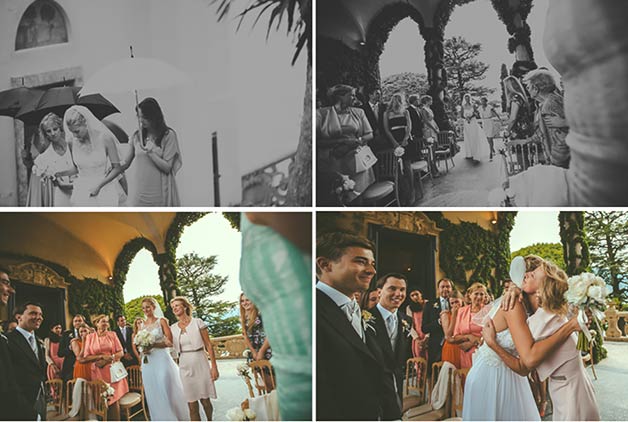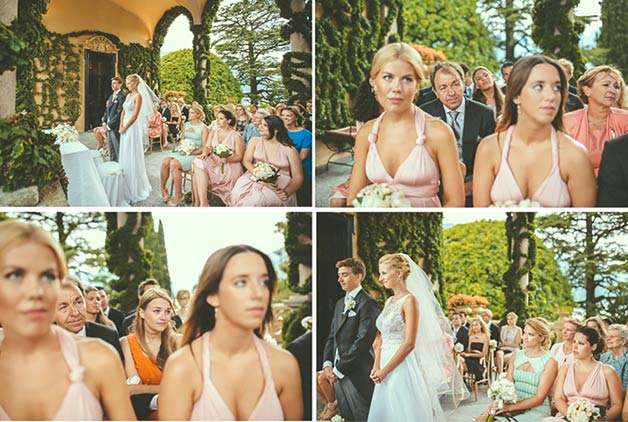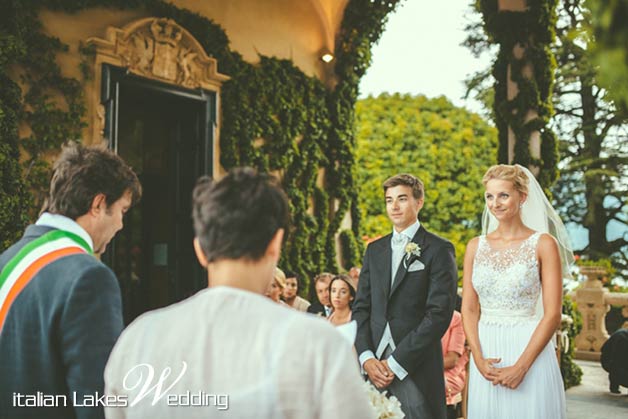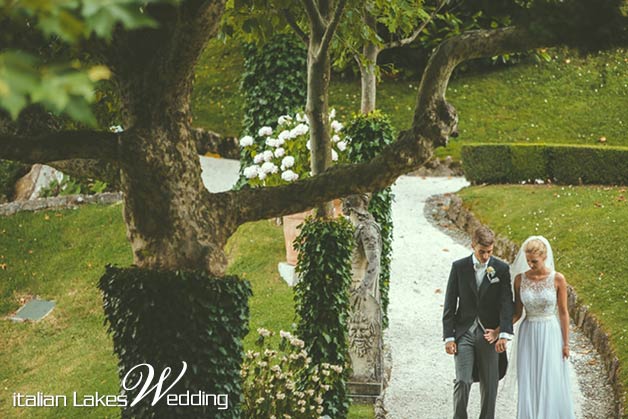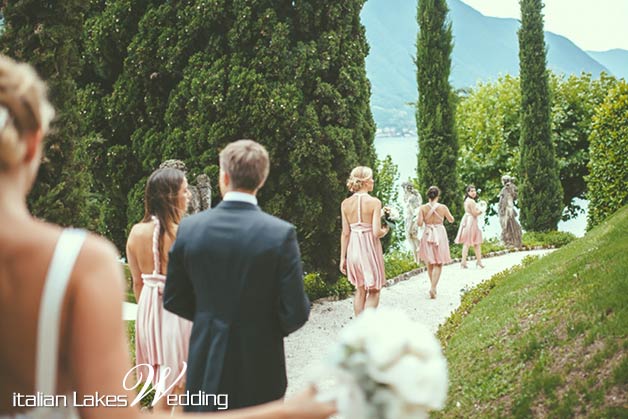 AN INTIMATE RECEPTION BEFORE DANCING ALL NIGHT LONG!
We've already told you about Amy and Markus' passion for this wonderful resort on Lake Como.
We had great pleasure to set up the intimate hall with many beautiful details: precious tablecloths, subtle pink and white centrepieces, a very delicate and original table seating plan and many candles.
All the guests enjoyed the exquisite dinner. It was even more romantic thanks to the lights of the villages overlooking Lake Como shining through hall's glass windows.
Of course we cannot forget that our bride and groom are young and….night is young! They wanted to add a touch fun and carefree moment to their perfect day! Amy and Markus and all their guests got loose dancing all night long!
In a soundproof and private room inside the resort, everyone enjoyed the powerful dj-set and the special open bar, that satisfied everyone's tastes.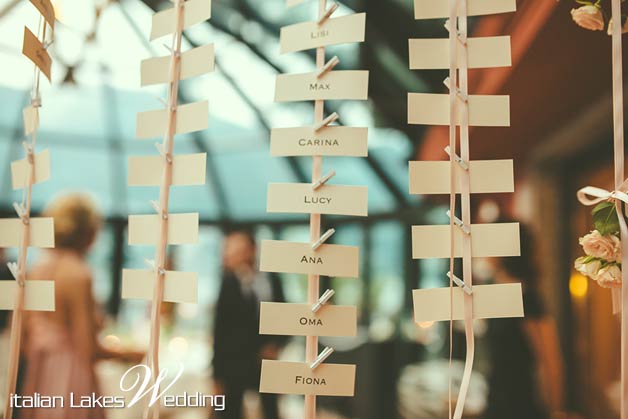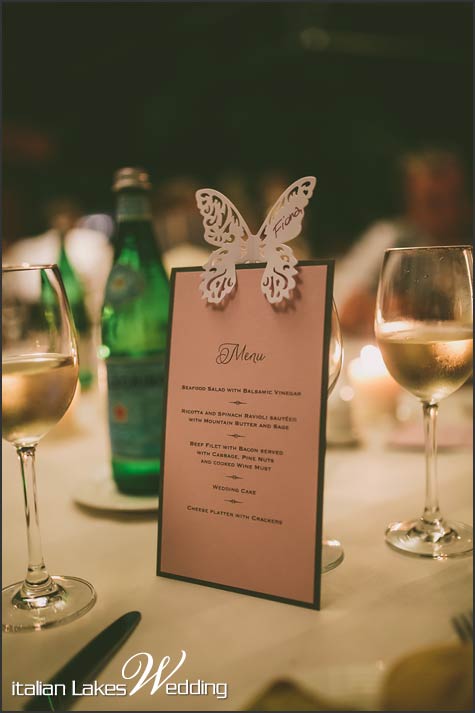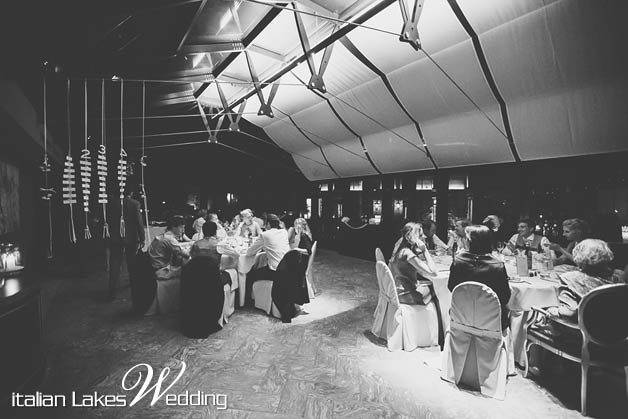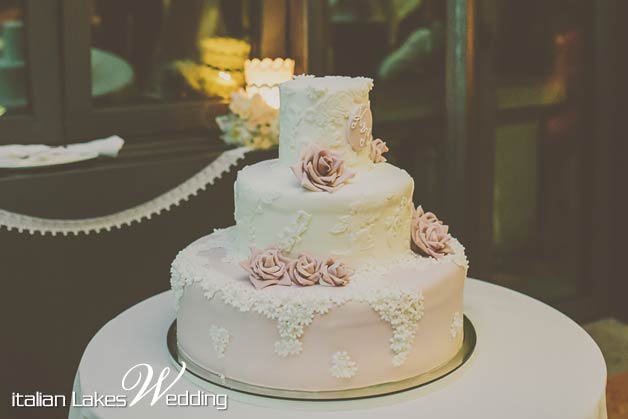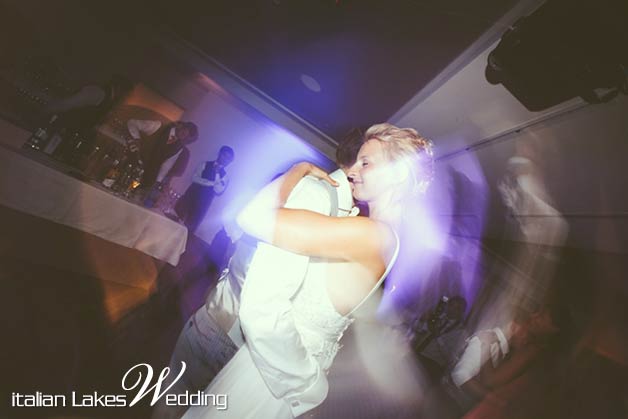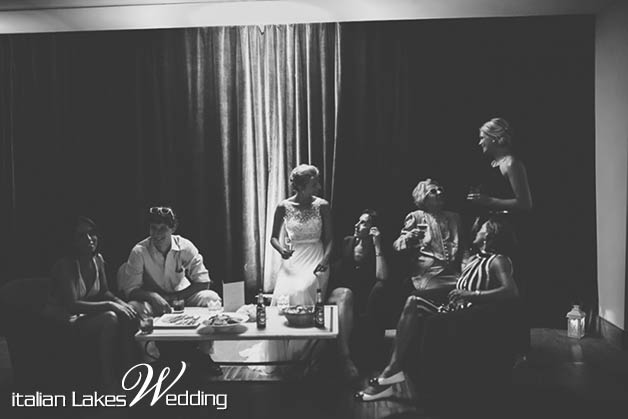 WHAT A LOVELY WEDDING!
Amy and Markus' wedding party ended at 4 am.
Their joy, love and kindness made us love our work more than ever.
Your wedding planners will not forget you, sweet and young bride and groom!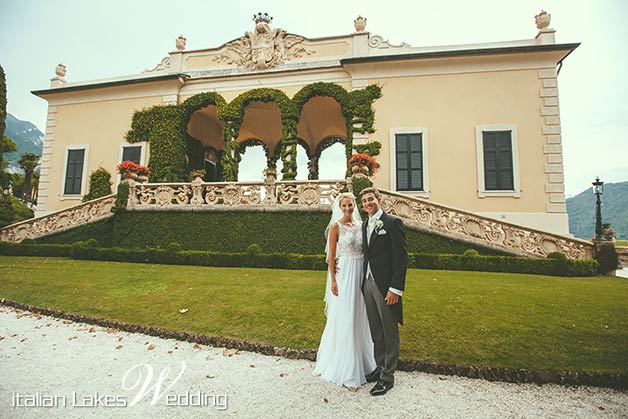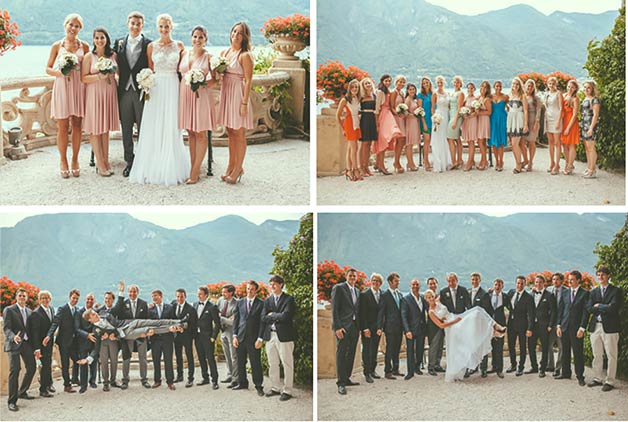 A massive thank you to Alessandro Roncaglione for the amazing photos!
ALESSANDRA AND VERONICA – Lake Como wedding planners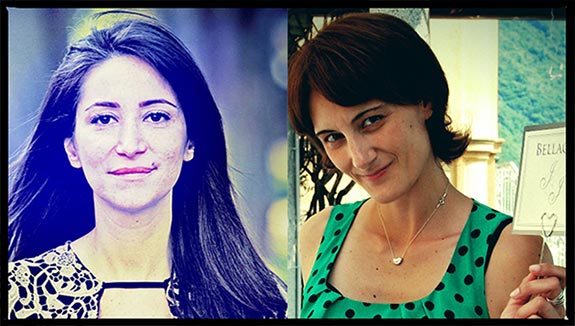 Alessandra and Veronica are the Italian Lakes Wedding's coordinators for lake Como area.
It will be a great pleasure for Alessandra and Veronica to help you plan your wonderful wedding on Lake Como: If your idea of wedding is refined, sophisticated and with a special attention to details, they are your perfect wedding planners! They make each client feel unique and treat each wedding as if it were their own.
With their help, glamour and bon ton will be the main features of your special day while Lake Como will be the enchanting setting. And if you need help in choosing your bridal gown, your honeymoon destination or the most chic wedding favors, just ask them and you'll be surprised by their fervid imagination!
For any information about wedding in Cernobbio, Lake Como:
CONTACT ALESSANDRA AND VERONICA