'm happy and pleased to tell you about
Jacqueline and Mat's wedding
today.
For many reasons it has been a special event and we are happy to share with our readers all details that made a day like this so different and magic.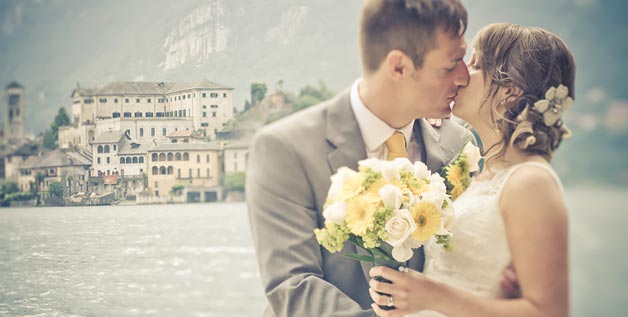 A different wedding on Lake Orta
I met Jacqueline and Mat many months before their wedding and I really loved their approach and style. I was really pleased that they choose us to help them with their wedding planning in Italy.
During the planning I realised immediately they had in mind something special, helping them to make their dreams come true was a joy.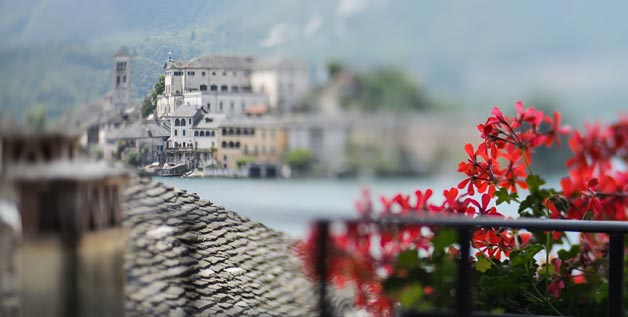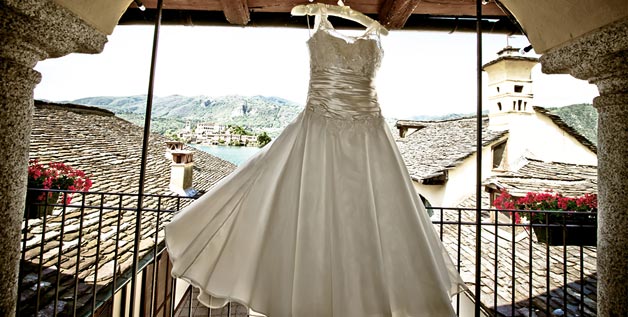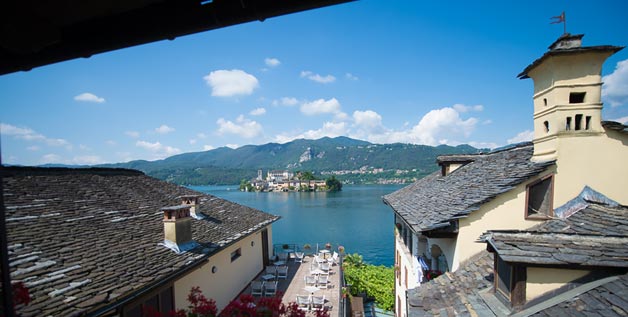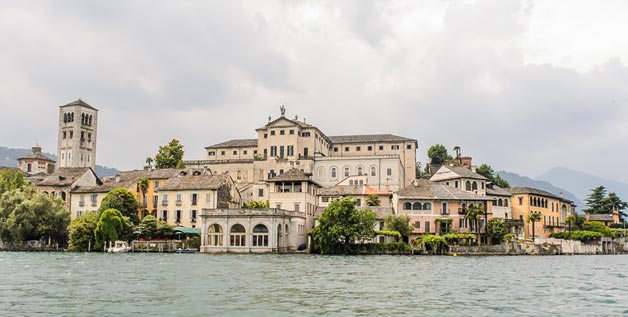 Thanks to great eyes of Csaba Vigh and Barbara Dosa from The Wedding Photographer all lovely events Jacqueline and Mat's decided for their destination wedding on Lake Orta found a place on amazing photos you can see here.
Let's start from the beginning!
Engagement Session on Lake Orta
Jacqueline and Mat chose Orta for their destination wedding in Italy. They arrived in the village with all their family and friends. Not a huge group but a ovely one!
On the day before of their wedding they took some time for them to have some amazing photos in Orta village. A sort of engagement session in Orta, but they did something more…they involved also their friends and family. They had lot of fun!!
Some shots in the village, some more on St. Julius Island, some romantic ones, some with boat men in Orta, some other a little but more sexy and some crazy fun ones too!
Have a look at Mat diving in the lake! Isn't he great?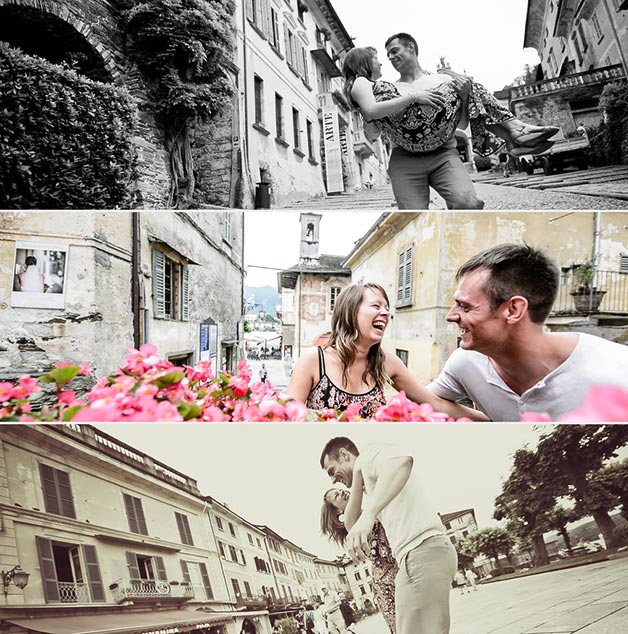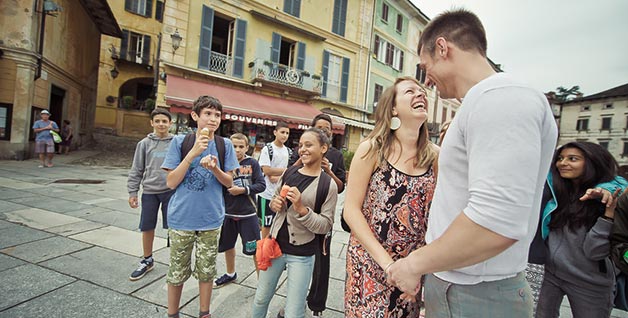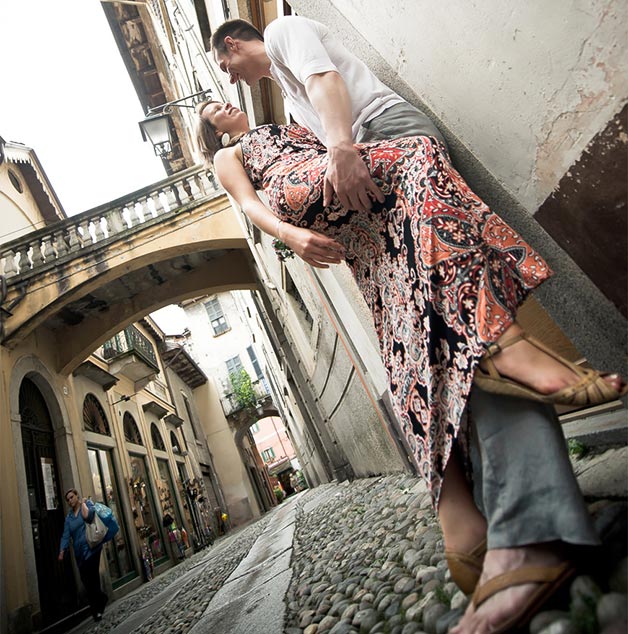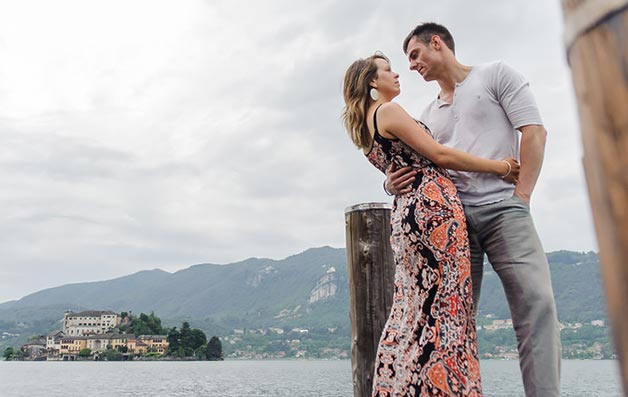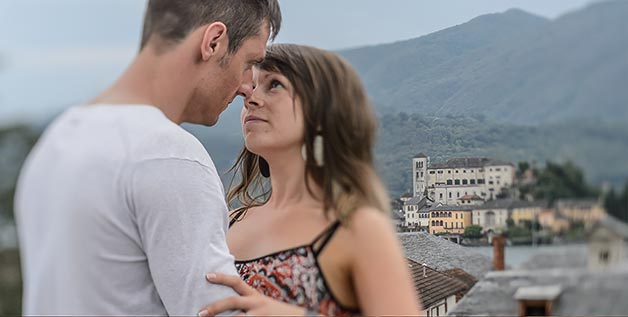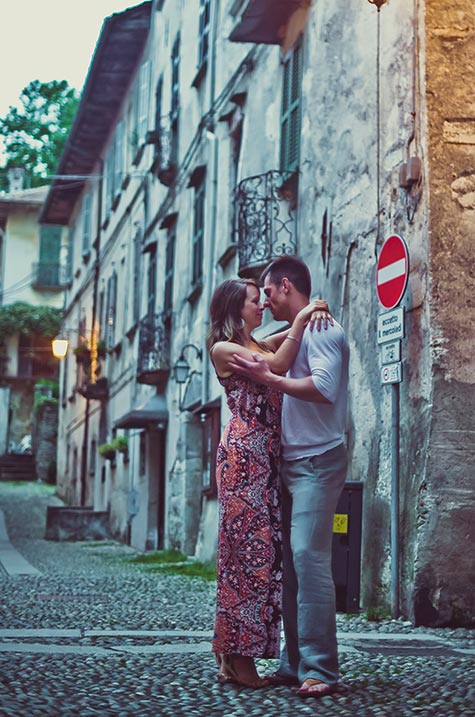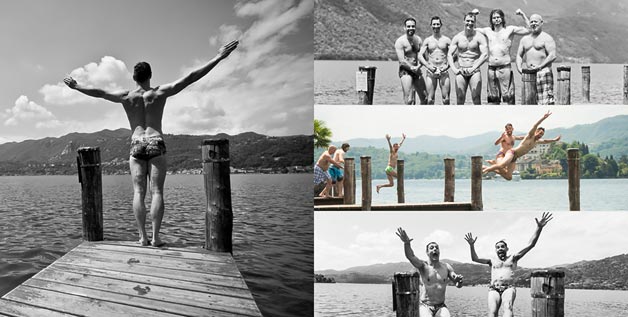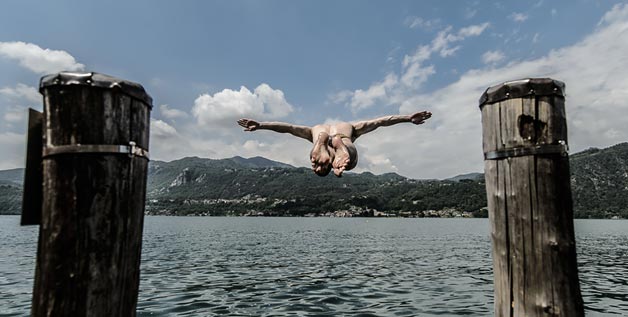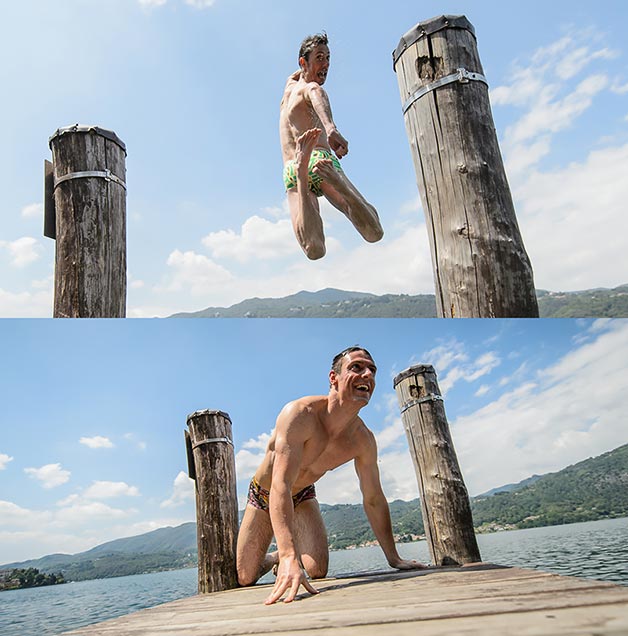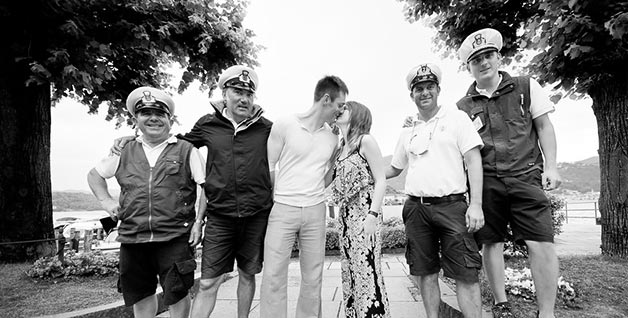 A first-sight photo session on St. Julius Island
On the wedding day Jacqueline and Mat planned something special again! They did it again!
They got ready in different rooms, as tradition wants, but before reaching the ceremony venue they wanted some time for their own. A first sight photo session!
Jacqueline and Mat went both to St. Julius Island with two separate boats. They met over there in their wedding dresses for the first time!
It was so moving and so romantic I can't tell!!
They did not wait for the ceremony but they wanted to meet before to spend some romantic and quality time together before all started.
Usually bride and groom go to St. Julius island for some photos for their own after the ceremony but having this session before it is something more…a special and sweet moment for their own Jacqueline and Mat will never forget!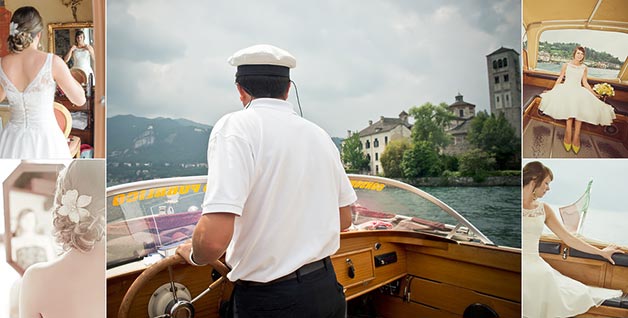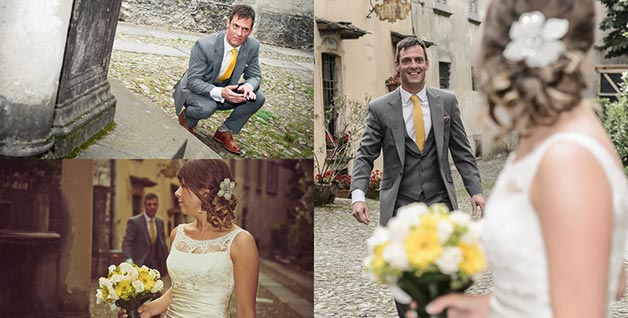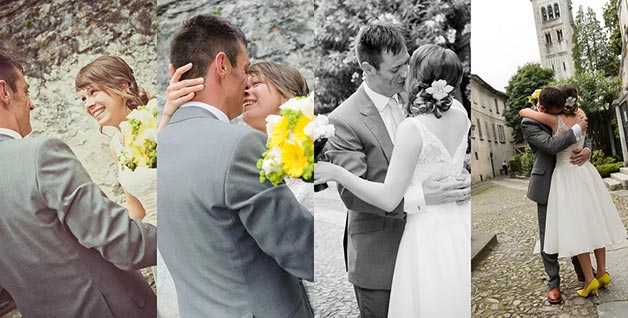 A yellow themed wedding on Lake Orta
Jacqueline was absolutely stunning.
She wanted an happy yellow themed wedding. La Piccola Selva floral designer Team created for her a romantic bouquet with white roses and yellow gerberas matching Mat's buttonhole and tie. But most of all flowers matches… Jacqueline's shoes!
Every woman could love a pair of shoes like those, especially with a wedding dress like Jacqueline's one!
She opted for a prom dress or better a 50s cocktail style dress. She was absolutely stunning… just adorable.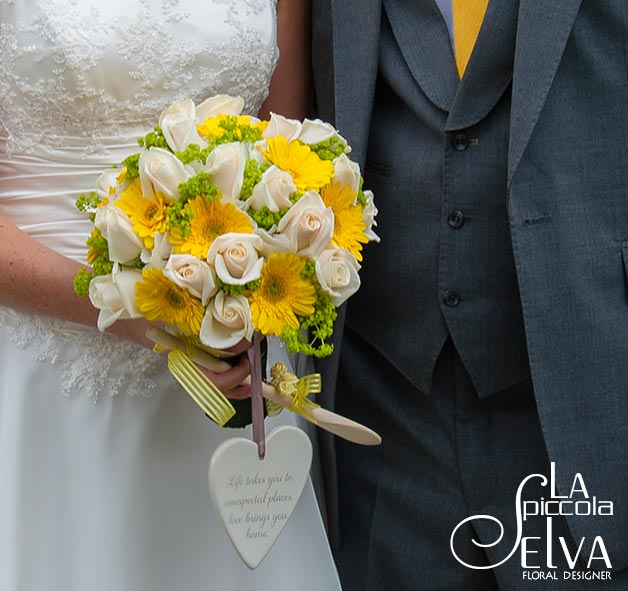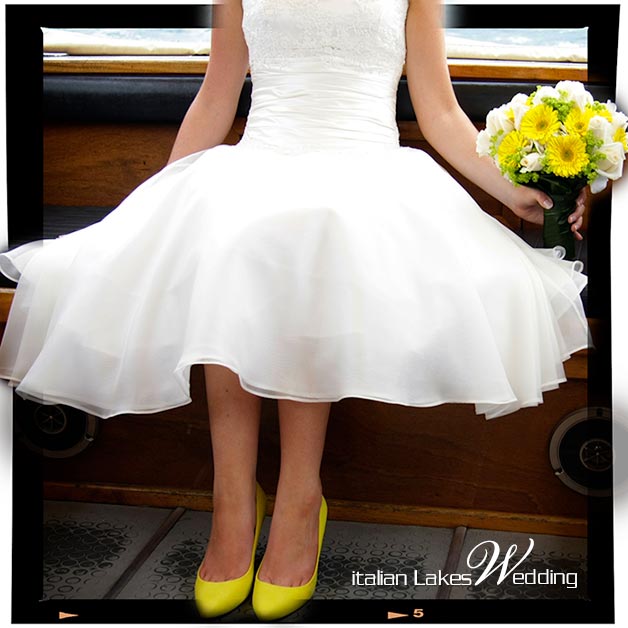 Civil Ceremony at Villa Bossi and Reception at Ustaria Ca dal Rat
Civil ceremony was planned at Villa Bossi. As Orta tradition Jacqueline arrived by rowing boat.
Well, Mat did the same walking down the aisle on James Bond theme song. So funny!
Outdoor ceremony at Villa Bossi is always romantic. Jacqueline and Mat were really moved and happy and so were we!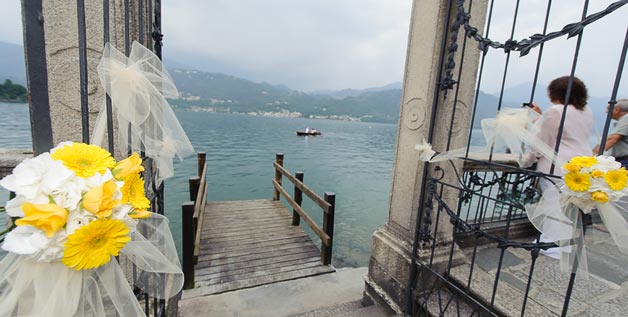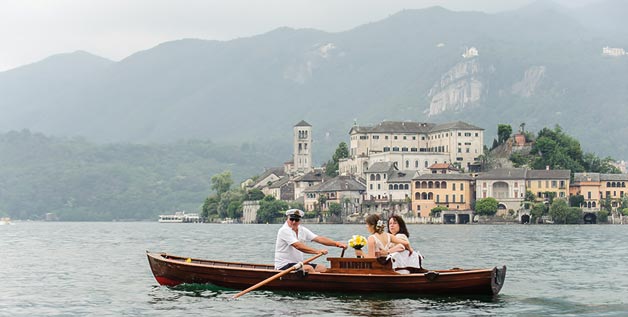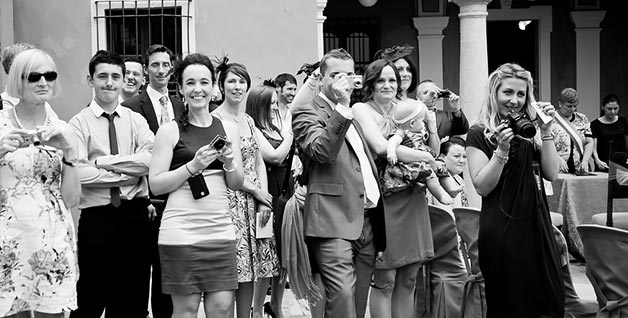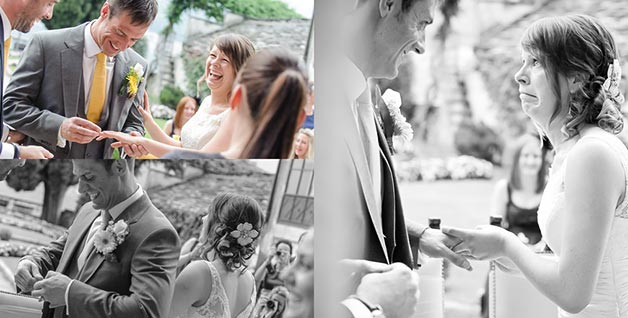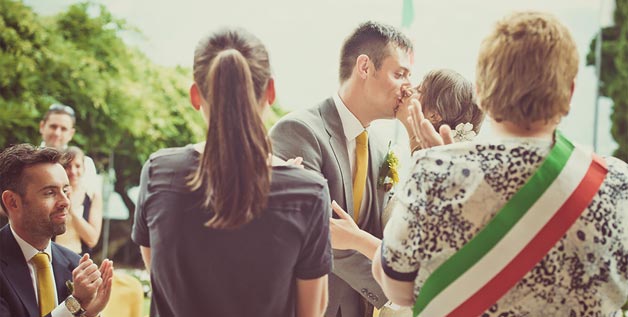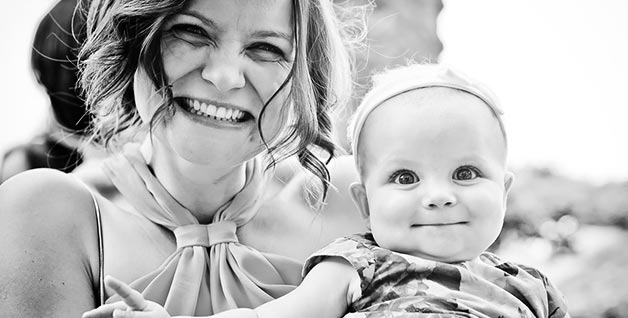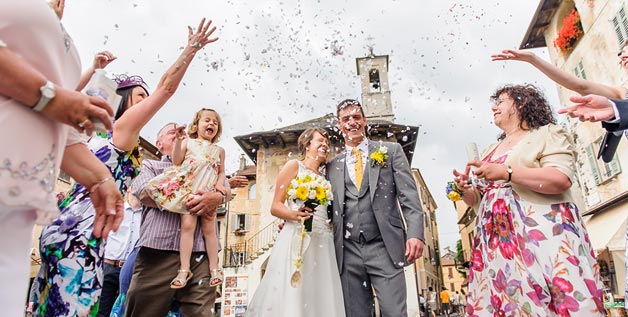 After the ceremony some more time at Villa Bossi and Orta main square for some other joyful photos and then a wonderful boat trip to Ustaria Ca dal Rat.
Two of Jacqueline and Mat's friends played for them during the aperitif by the shores… everybody loved this special corner of Lake Orta. View is amazing. Everybody was very happy!
A gourmand dinner and lot of music and dances… everybody had lot of fun.
Boats were ready to take the whole group back to Orta at midnight but the party went on in Orta village…. such a great day… such a wonderful couple and beautiful group.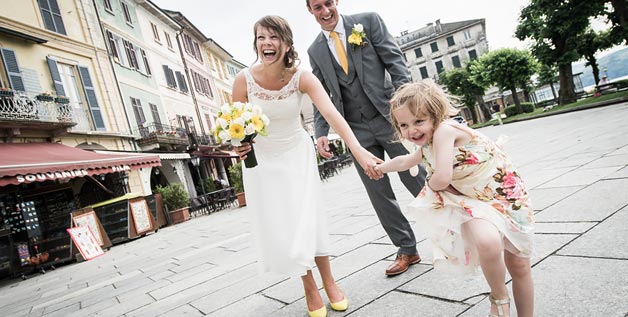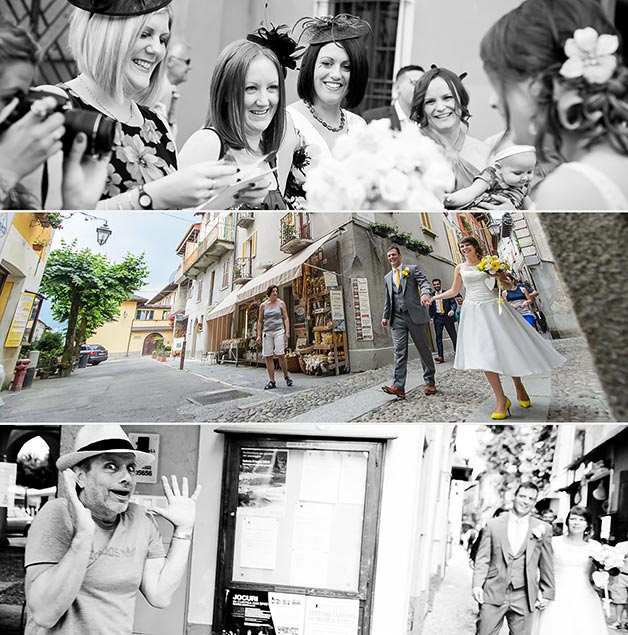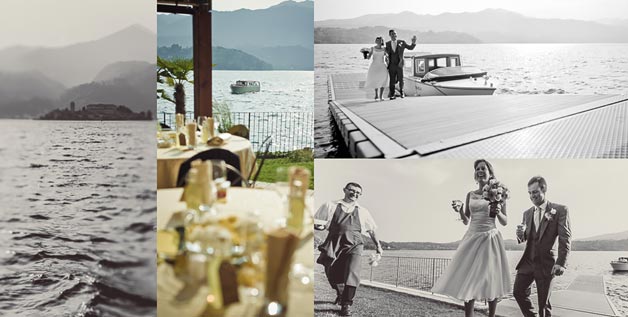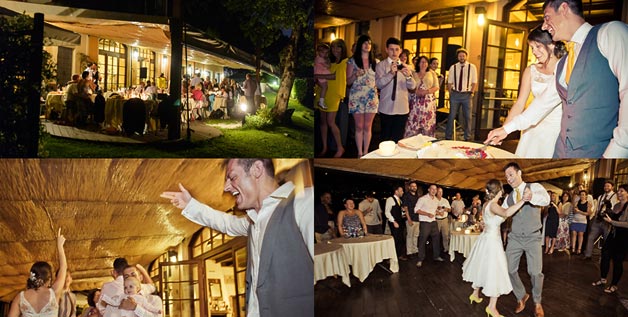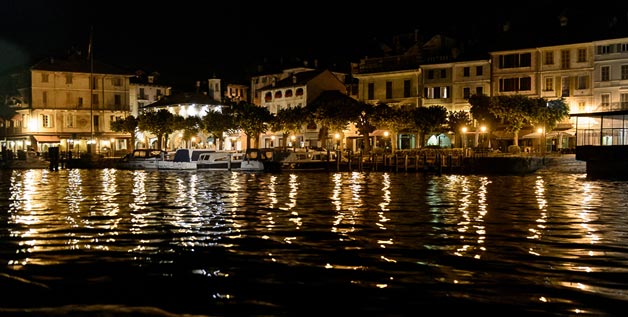 Thanks for sharing a joyful and amazing day with us guys and congratulations again from all of us!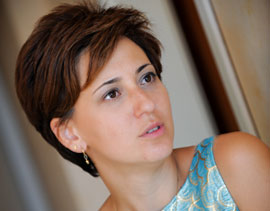 My name is
Valentina
and I work as wedding coordinator on
Lake Orta
and
Lake Maggiore
.
Before being a wedding planner and coordinator I worked for an American company planning events. I turned into wedding planning for SposiamoVi group, more than 5 years ago. Since Italian Lakes Wedding was founded I work with them to make bride and groom's dreams come true on this wonderful Lakes of North West Italy and Piemonte region.
l love creating with my couples the perfect event for them following their wishes and needs, helping to find the best solution for their ideas and budget.
I like meeting people talking with them and know more about their cultures and traditions. I do like sharing Italian customs with them and working in team with couples to let them experience a real and dreamy Italian wedding!
I will be pleased to guide couples along lovely traditional and pedestrian roads of Orta village discovering the beauty of this romantic Lake between villas, traditional restaurants wonderful churches and enchanting St. Julius Island.
I will be happy to let couples discover bigger and charming Lake Maggiore with its Borromeo Islands, wonderful hotels and villas overlooking the waters.
I'm sure you would be amazed by the beauty of these special corners of Italy so I'm simply wait for you for a lovely experience to create and live together.
For any information about wedding on Lake Orta CONTACT ME