iorgia and Davide are a wonderful couple who decided to tie the knot on 21 September 2013. Their reception was planned at
Ristorante Belvedere on Isola Pescatori on Lake Maggiore
. Well, their wedding could seem similar to others we told you about, but they did something really different!!
These amazing guys decided for a very original way to reach the Island for their reception….on a motorboat? on a vintage speedboat?
NO! They swam to the reception!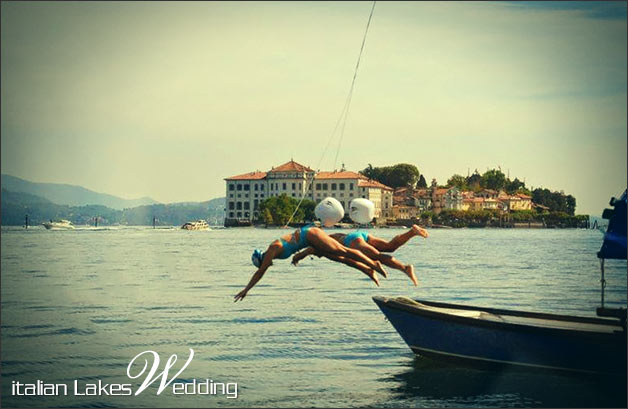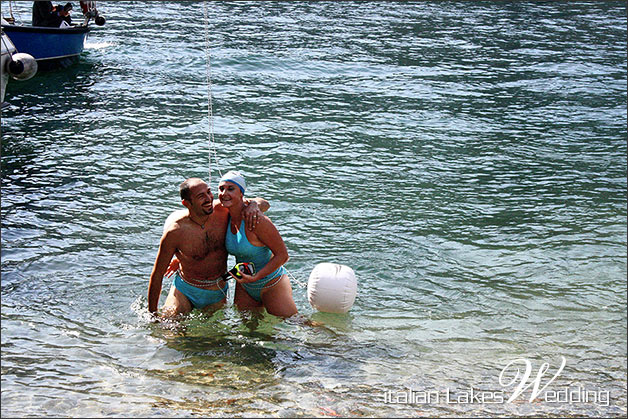 We are not joking! Giorgia and Davide are two good swimmers and they decided to surprise their guests with a very different entrance! They got on a boat on mainland and, once they reached the middle of the lake, they dived into Lake Maggiore waters tied to a big red ballon.
Their friends, relatives and also some tourists were all waiting for them at the beach of the Island. Ristorante Belvedere staff welcome them with a towelling robe and a glass of Prosecco for the toast!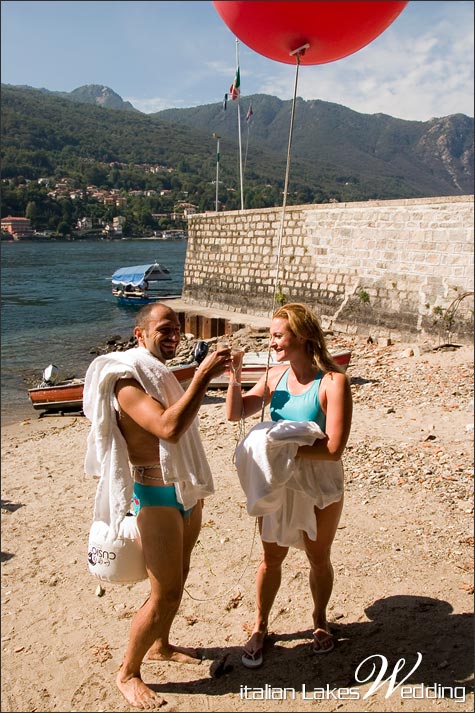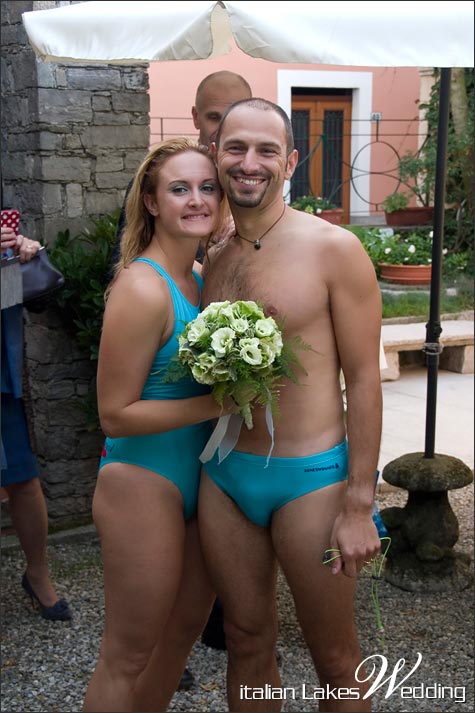 While guests reached Ristorante Belvedere restaurant for the aperitif on the terrace overlooking the lake, bride and groom had a shower and got back in their wedding dress and suit. And the party started!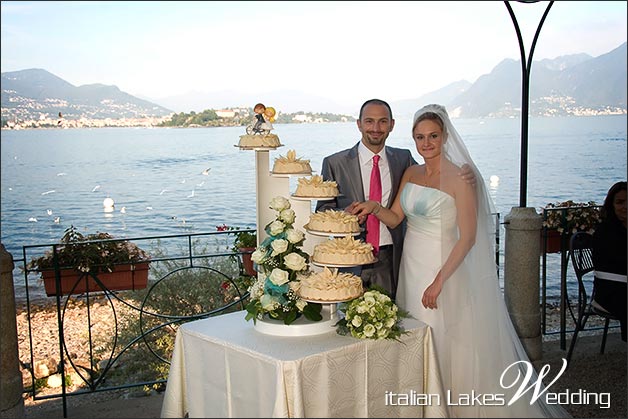 A great party on Lake Maggiore ended with the cutting of the cake at sunset. A wonderful sunset on Lake Maggiore.
Our deepest congratulations to our original and sport bride and groom!