e are back on
Pescatori island
for Federica and Davide's wedding.
Our readers know that
Pescatori Island on Lake Maggiore
is one of the most wanted destinations for couples who decide to get married on Italian Lakes!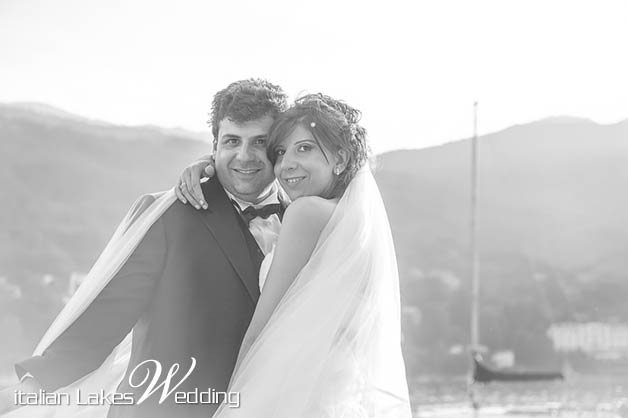 Federica and Davide
live in Italy, Pavia. They already knew Lake Maggiore are very well as Federica's family own a holiday home in Gozzano on close by Lake Orta.
This is the reason of their decision to get married in
Basilica di San Giuliano
. it is a wonderful abbey built on Gozzano hills. Bishop used to live here in the past ruling little State of
San Giulio Riviera
.
After an afternoon ceremony bride and groom moved to Stresa. They took a boat for a romantic trip on Borromeo Gulf with their guests.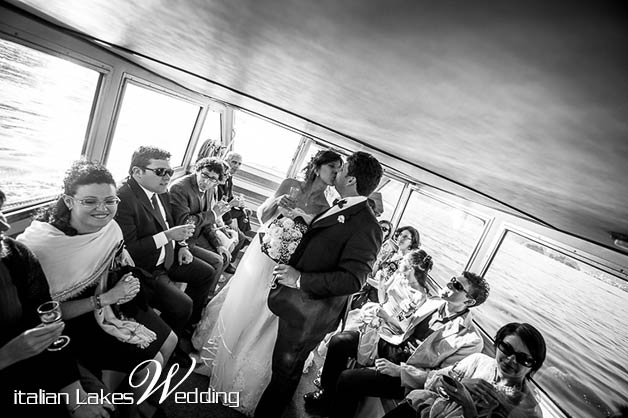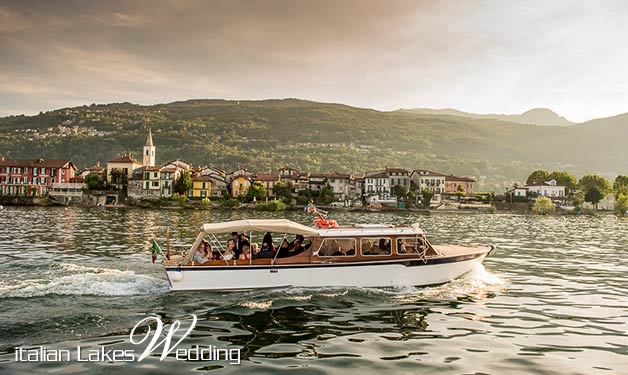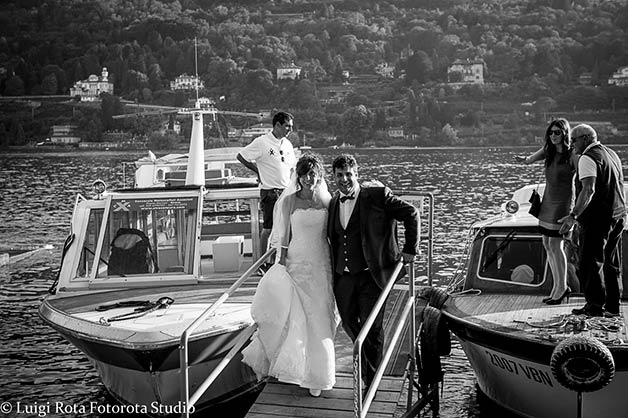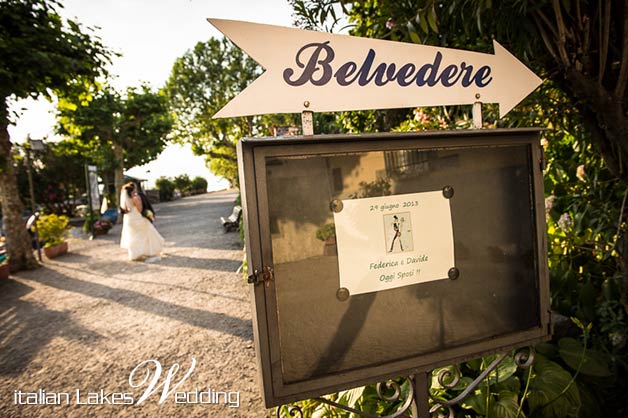 Once on Pescatori Island all guests were invited to Ristorante Belvedere where a rich aperitif on the terrace welcome them.
Federica and Davide took the opportunity to take some photos on the Island with their photographer Luigi Rota. We thank him for his great shots. They perfectly catch the atmosphere of Federica and Davide's big day on Pescatori Island.
Federica and Davide's wedding was a real fun. Very elegant and fine but also very amusing, just like they wanted. Some special moments like the little walk of a bare-footed bride on a almost underwater pier or bride and groom's tango, they love dancing!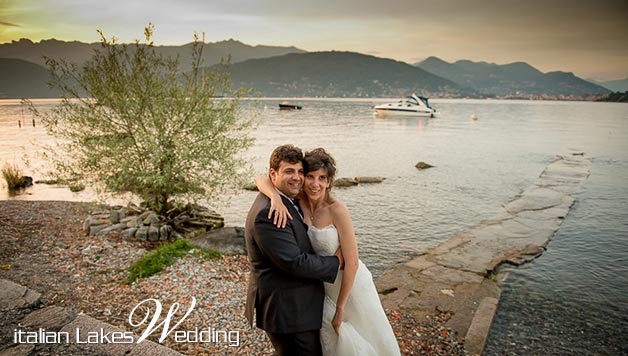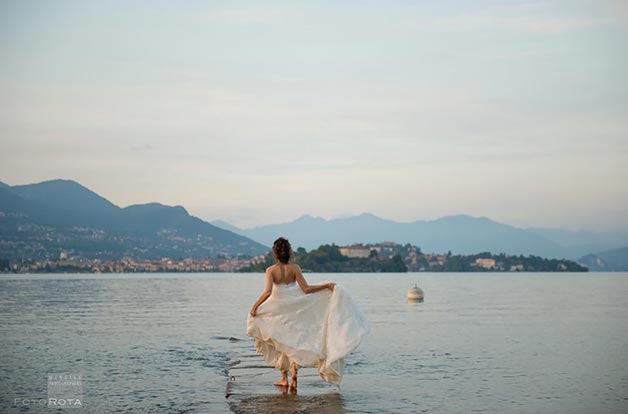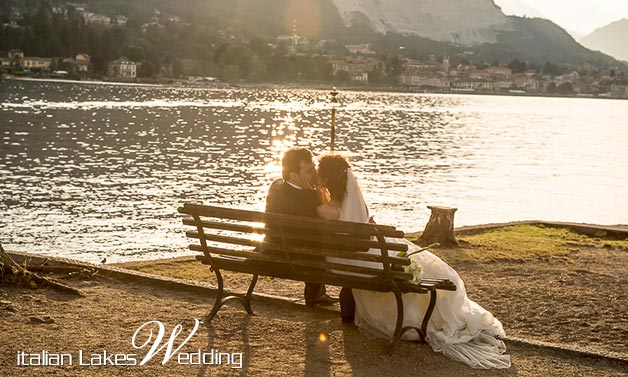 Wedding cake cut was planned on the garden of Ristorante Belvedere overlooking the lake.
Right after bouquet throwing with all single ladies ready to catch it on the beach.
More music, drinks and lot of fun closed the day.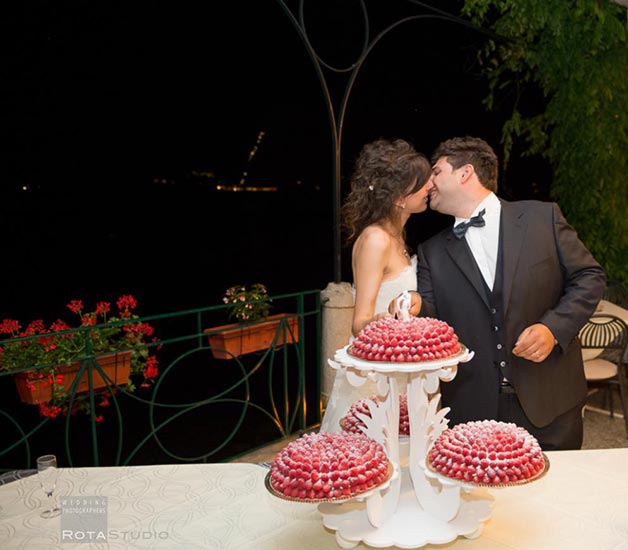 After the party bride and groom and close family spent the night to the hotel with a lovely buffet breakfast the day after.
They left the island on a motorboat… we are sure it will stay forever in their hearts!