eatrice Borromeo and Pierre Casiraghi: this is surely the most elegant and regal wedding of the year. We could not miss this great event on our Lakes. We need to tell you about this!
Many of the professionals we work with such as hotels, boat companies, transfers companies etc. worked on this special event. All European media referred to this event as
the most beautiful of the year
.
Bride and groom were absolutely charming, dresses incredibly elegant (for the bride two models by
Armani Privé
), guests simply glamorous and a perfect frame:
Lake Maggiore and its Rocca di Angera
, the venue bride and groom chose for their special day.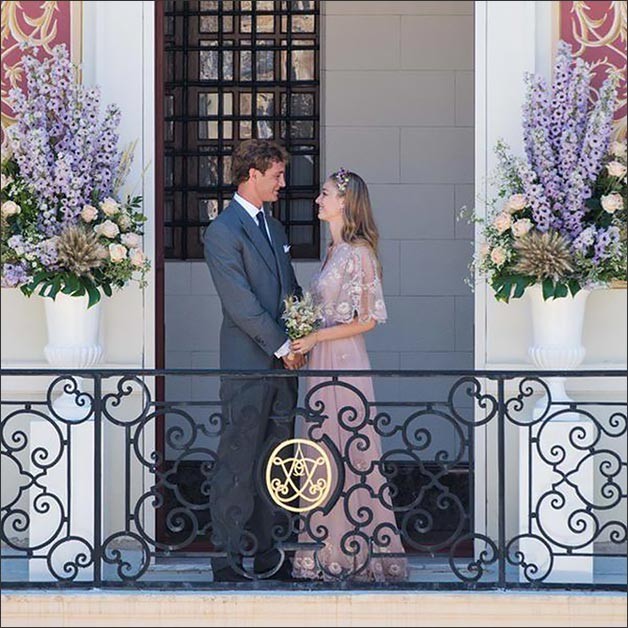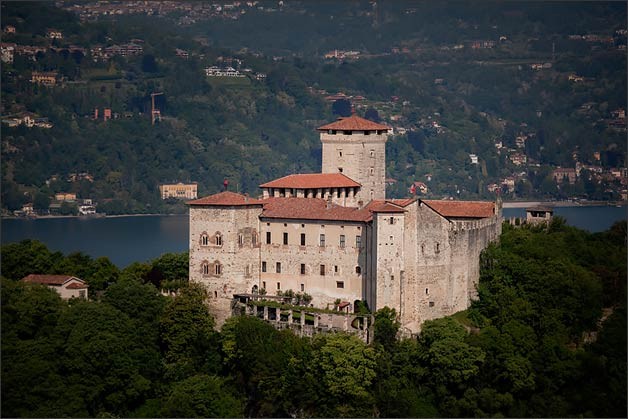 Once again Lake Maggiore has been the great scenario for a fairy tale event. It was the same when John Elkan and Lavinia Borromeo got married or when Argentinian show girl Belen Rodriguez and Italian dancer Stefano Di Martino tie the knot. Vanity Fair defined this event "the most waited event of the year and for sure the most glamourous. Longer than an Indian wedding and with more dress changes than Italian Sanremo Festival".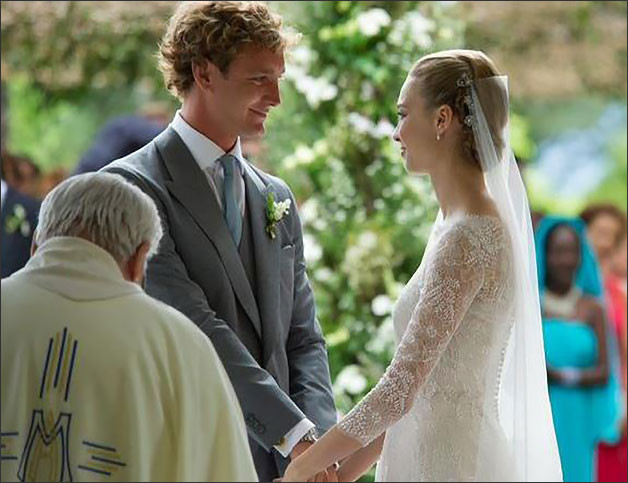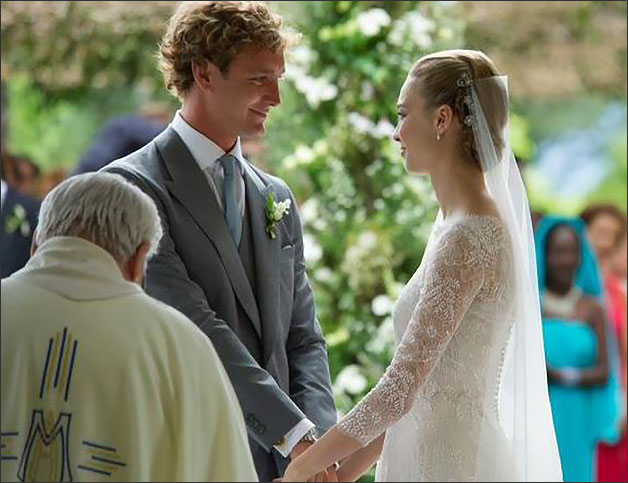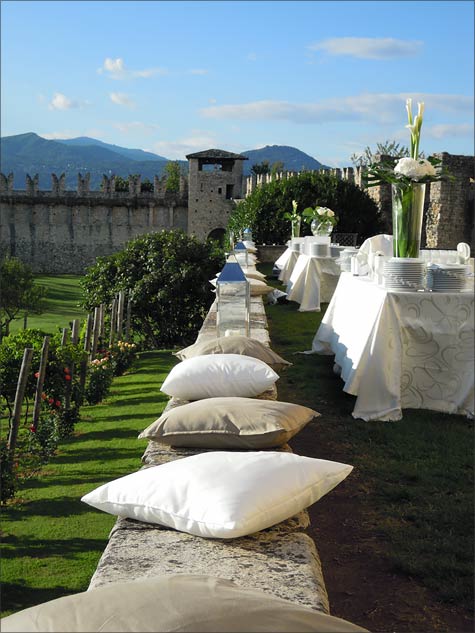 Let's meet the bride and groom first. Pierre Casiraghi is the third son of Princess Caroline of Monaco and Stefano Casiraghi Italian entrepreneur and off shore pilot. He tragically passed away on October 3rd 1990 during off shores world cup in Montecarlo.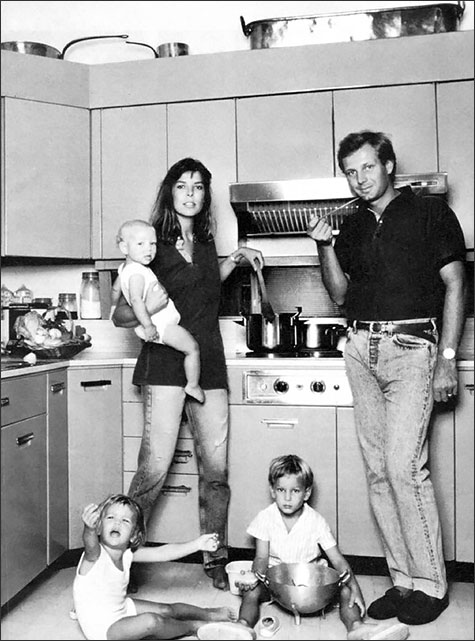 Beatrice Borromeo is a model, a journalist and a tv star. She is Carlo Ferdinando Borromeo and Paola Marzotto's daughter and Lavinia Borromeo's sister. Lavina Borromeo is John Elkan's wife. He is FCA (former Fiat) and Exor President.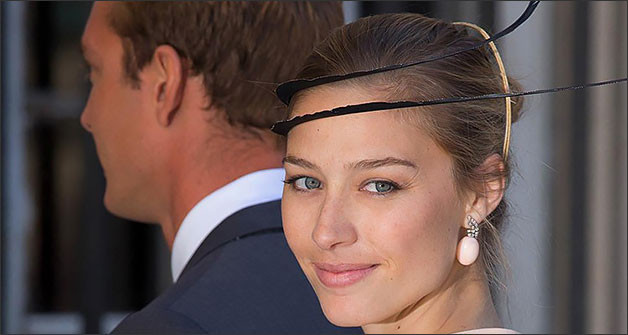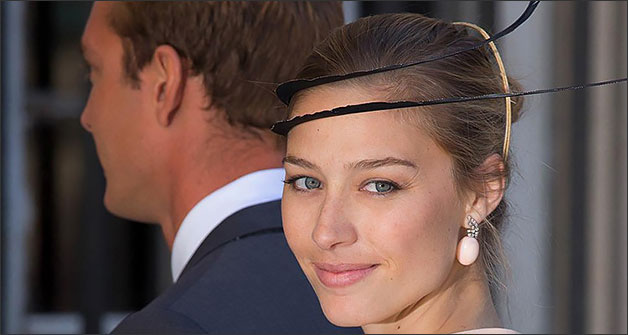 They fell in love 7 years ago and they tied the know this Summer on Lake Maggiore. A double event.
Bride and groom celebrated their civil union in Monaco and then they planned their religious ceremony with reception to follow in Italy, on Lake Maggiore.
Their long wedding day begun on Saturday 1st August for Beatrice and Pierre.
Religious ceremony was held on small Isolino San Giovanni just in front of Pallanza lake shores.
Midday ceremony was absolutely private with just family members.
The reception to follow hosted more than 600 guests, among them many VIP such as Lana Del Rey, European Royal Families, and of course Grimaldi Family from Monaco.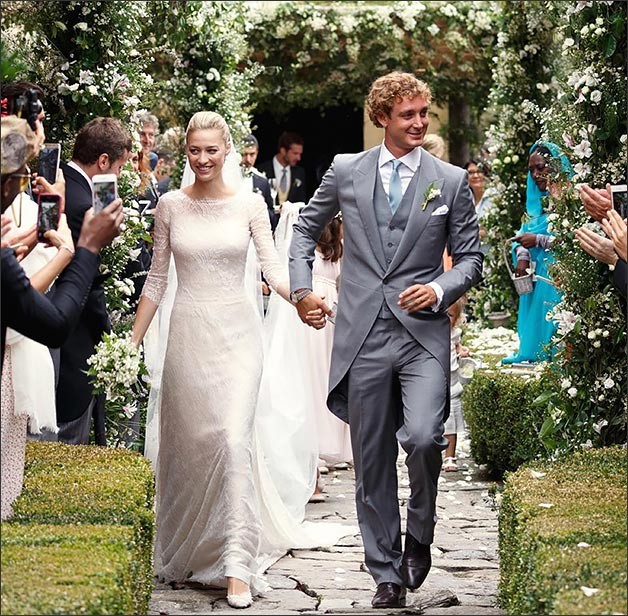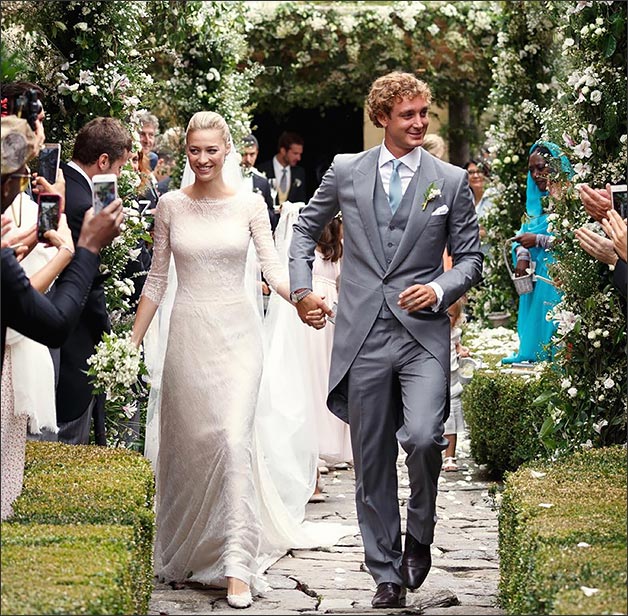 After the ceremony – celebrated by Don Giuseppe Volpati, parish priest of Baveno – bride and groom and their guests had a lovely boat tour on Lake Maggiore.
In the evening they reached Lombardy side of Lake Maggiore where Rocca di Angera is located and the elegant gala dinner could start.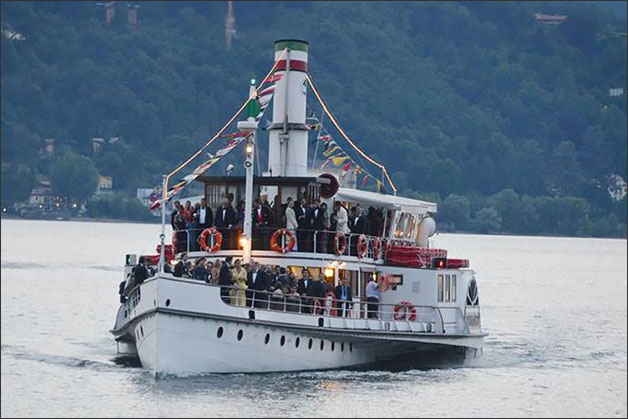 Rocca di Angera is a medieval castle overlooking Lake Maggiore. It is located on the Southern area of the lake just in front of Arona. A wonderful bend of breathtaking views, ancient courts, elegant rooms make Rocca di Angera a wonderful and unique venue for a wedding!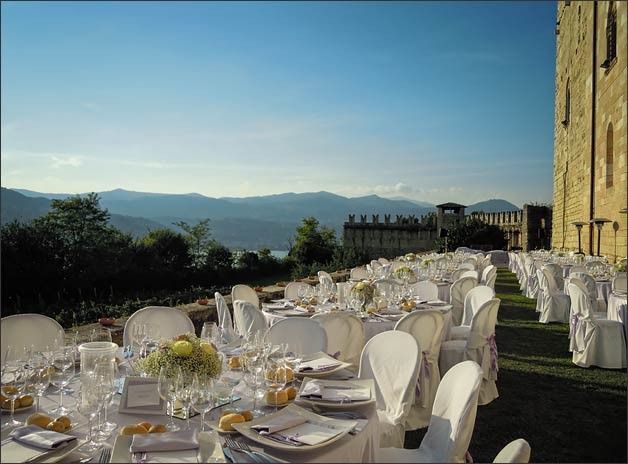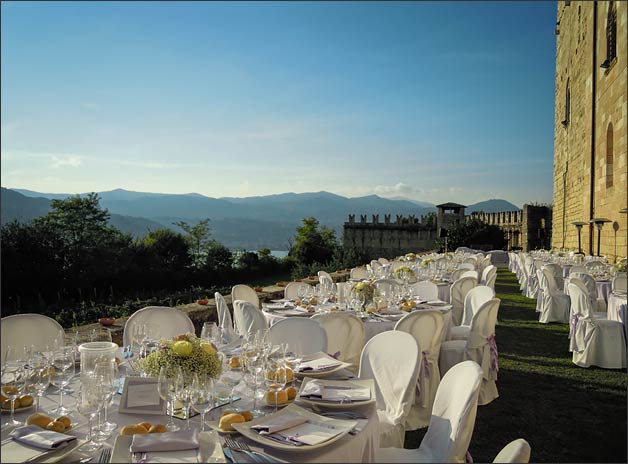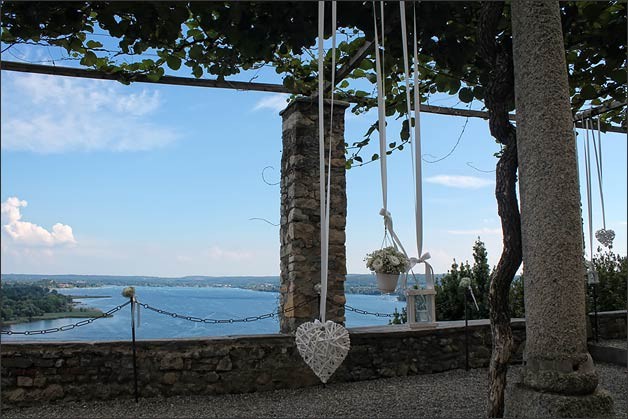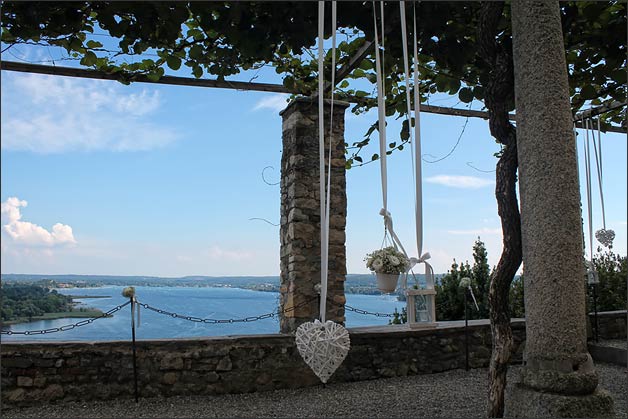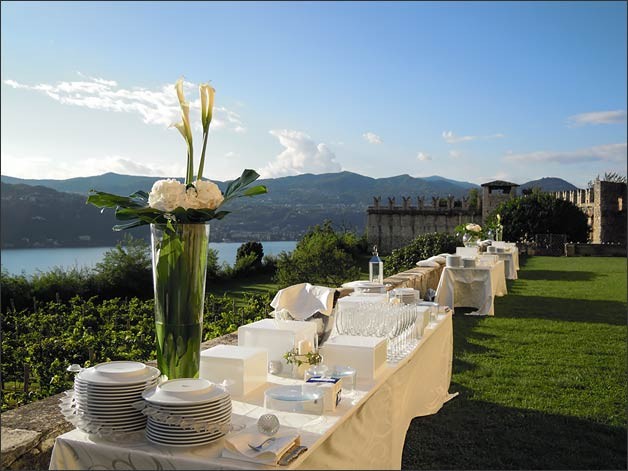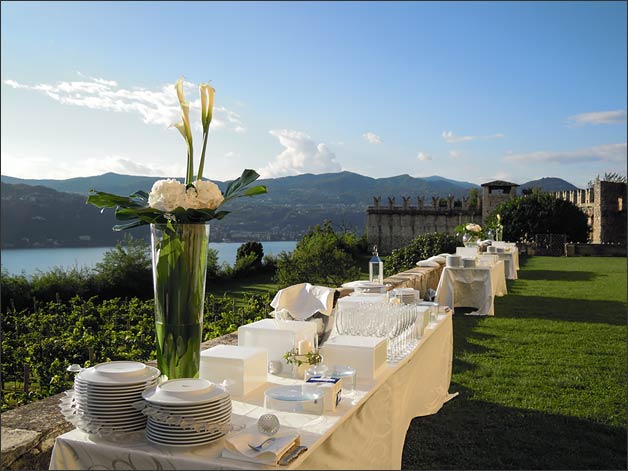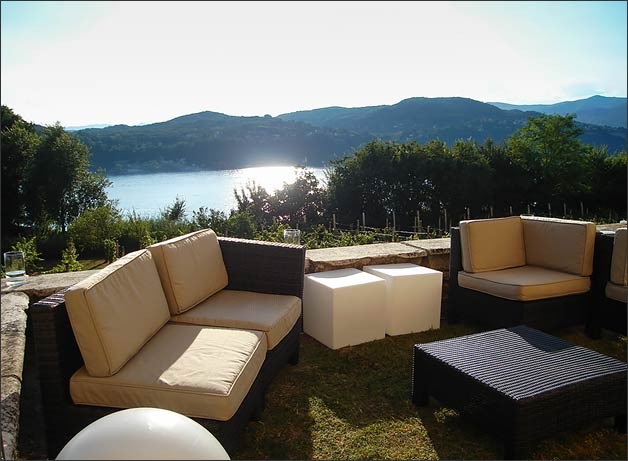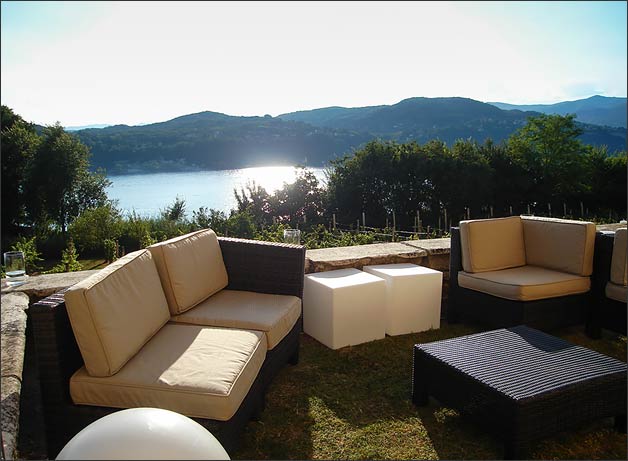 Beatrice and Pierre enhanced this special atmosphere creating a real fairy tale atmosphere with a special Medieval flair.
Inside the court they wanted a real colourful fruit and flowers market just like it was during the Middle Age. They also wanted a Medieval inspired show. It was a commemoration of some real historical facts happened in the Castle. Then a lot of modern music with dj Matteo Ceccarini. The party went on up to very late at night with joy and fun.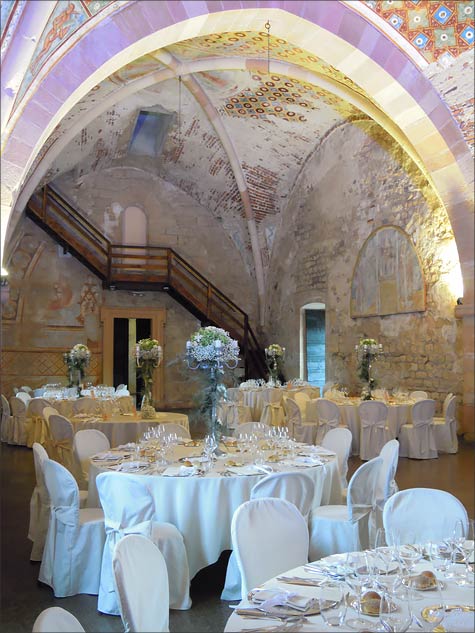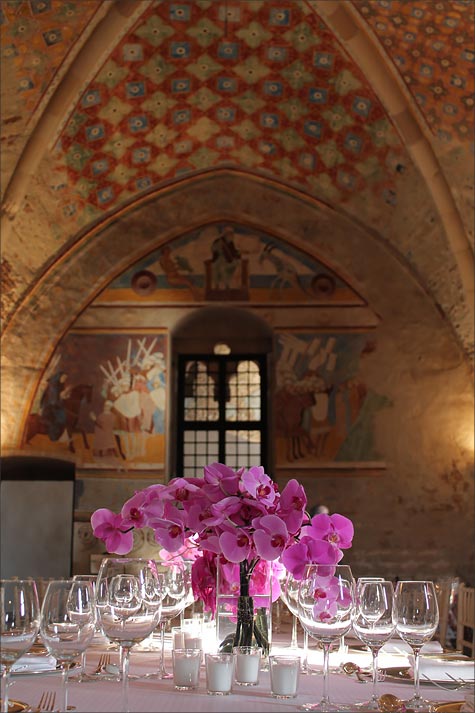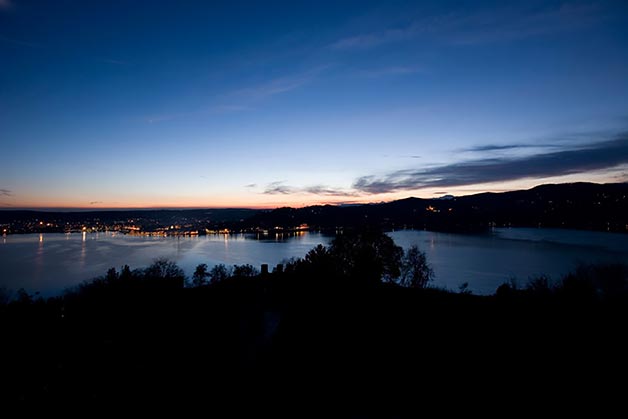 Beatrice and Pierre's wedding was surely a great success. A wonderful event planned in every single detail. Bride and groom were more than happy.
Rocca di Angera has been recently opened for wedding reception and events. It is surely one of the most wanted and exclusive venues on Lake Maggiore.
Now we are sure that its motto will be "Princes for one day, in love forever" and what great testimonial they have now!