After our article for a lovely civil wedding on Isola dei Pescatori, we would like tell you someting more about another venue for civil services on Lake Maggiore: Villa San Remigio in Pallanza – Verbania.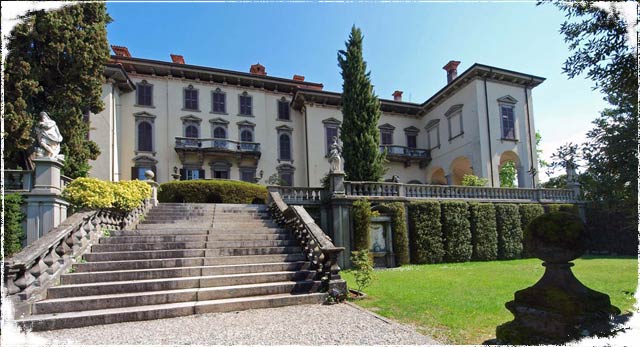 We already talked about Villa San Remigio telling the history of this beautiful 1800 villa. It is now owned by Piemonte region and it is available for marriage thanks to Pallanza town hall.
We would like to tell you about Antonella and Tommy's wedding.
They choose for their wedding Villa San Remigio, Italian Lakes Wedding Team and Raffaello Mazzoleni photographer one of the more active photographer of the site.
He followed them with his professionalism and experience giving as final result a wonderful whole day reportage full of solar colors right in the perfect frame of Villa San Remigio's ancient rooms and park.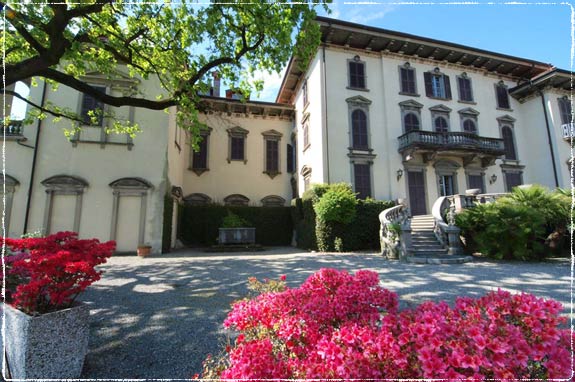 His quick post processing allowed us to see his work just 3 days after the wedding! Raffaello put on our disposal the entire wedding PHOTO GALLERY. Today we show you some images we choose to describe the beauty of the place: baroque facade of the villa, rich and big and well furnished rooms and stunning park.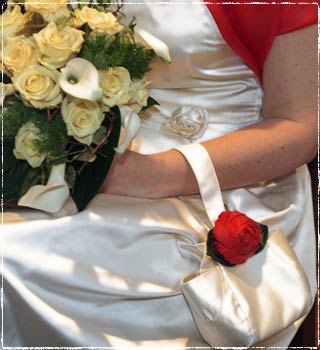 White and red was bridegroom color scheme and it was underlined by some lovely details such as bride and groom dresses.
As you can see bride wore a pretty 60s style prom dress.
She had a lot of style for sure!
Have a look at the red details she matched such as red shoes!
Just very pretty!
Floral arrangement included 2 big compositions with white lily callas in room's entrance in order to create a sort of arch.
Bridal bouquet had mini lily callas and Carte Blanche roses in with some variations of light yellow and ivory.
Mayor conducted an evocative ceremony enriched by a moving speech.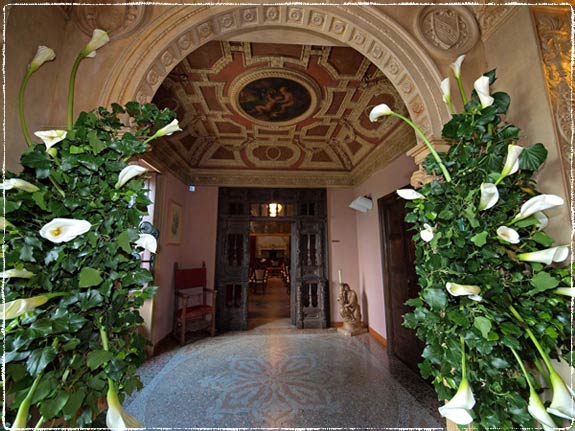 Villa San Remigio is the perfect venue to thake wonderful wedding pictures too!
A sunny day, beauty of the park, azaleas and Rhododendron blooming are the perfect cocktail for unforgettable pictures as you can see in Raffaello Mazzoleni PHOTO GALLERY.
After Villa San Remigio bridegroom and their guests moved to a wonderful reception venue. It was an intimate restaurant on Pallanza Port in belle époque style.
The restaurant is tiny but has a lovely garden for your aperitif. We think it could be perfect for your wedding reception in Lake Maggiore.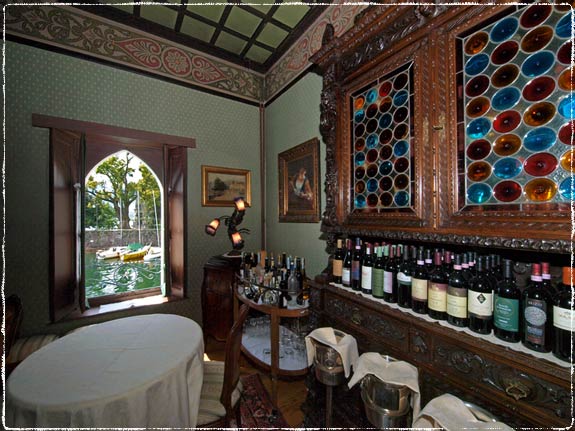 We will tell you more about this and other restaurants we discovered for you. Just like a little one on St. Julius island on Lake Orta.
Many thanks to Raffaello Mazzoleni again for his extraordinary job and quick delivery of images.
Italian Lakes Wedding Team wish to Antonella and Tommy best wishes for their happiness.
Valentina Lombardi is the Italian Lakes Wedding coordinator for Lake Maggiore area. She follows Italian and foreign bridegrooms who wish to celebrate their wedding in Piemonte and Italian Lakes area.
Valentina is Italian; she has worked in event organization business for years before becoming a wedding planner.

For more information about civil legal wedding at Villa San Remigio in Verbania Pallanza, Lake Maggiore, please contact us.