have to admit it… it is my fault! If you follow us on our social network you see that we plan a lot of weddings between
Orta village
and enchanting
restaurant l'Ustaria Ca dal Rat
but browsing on our blog pages you cannot find many. But we planned many and all of them were a great success thanks to a perfect formula:
a lovely religious or civil ceremony
in the village, a
fun toast with wedding photos
in the square or in other venues in the village and then a
fun boat trip to reach Ustaria Ca dal Rat restaurant
, a small restaurant located just on the shores with a stunning view over the lake, a relaxing atmosphere and great cuisine.
Wedding receptions and parties are always a great fun
for all thanks also to
Chef Carlo
skills and great waiters staff guided by
Enrico
.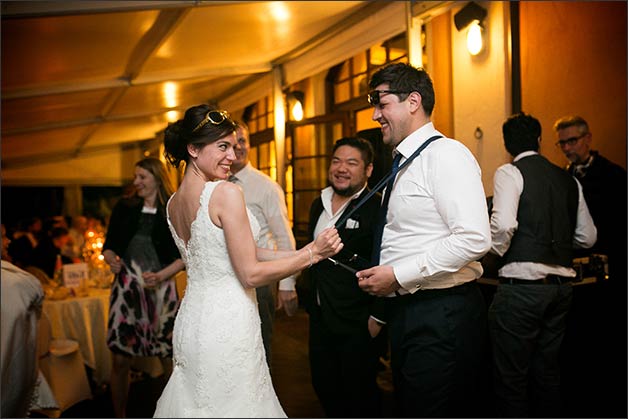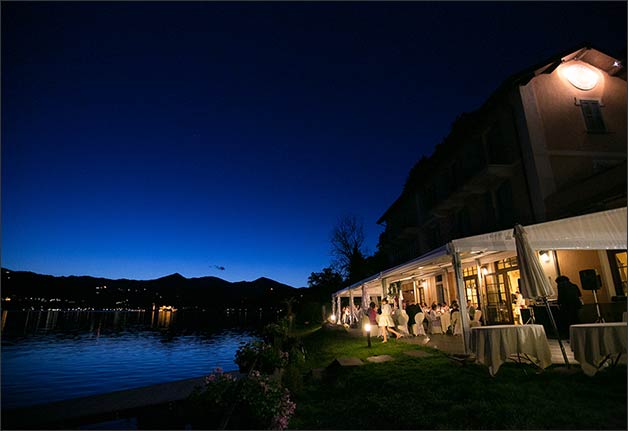 Among all our fantastic weddings we planned at Ustaria Ca dal Rat we chose one we planned last year for two lovely guys Jocelyn and Neven. I hope that all other couples won't be disappointed for this… as now that I discovered that I can write more on it I will post many more! I really want to say that all wedding we planned here have a special place in my heart.
Getting ready in Orta Village
Jocelyn and Neven
are two fantastic guys who elected
Lake Orta
for their romantic
wedding day in Italy
. They chose Orta because they wanted something
really Italian
, not to formal, fun and also quite traditional and quaint. We wanted lot of fun and a destination where all guests could stay together for some days. We know that Orta can fit well all these requirements!
When they visited Orta with us for the first time they fell in love with it and the rest is their wedding story!
They decided to get get ready in one of the most beautiful hotel in Orta:
Hotel San Rocco
. It is located on the shores and view is amazing from here.
Jocelyn got into her lovely dress with her family and friends and once ready she got down in the hotel courtyard to wait for her rowing boat taking her to Villa Bossi for the wedding ceremony.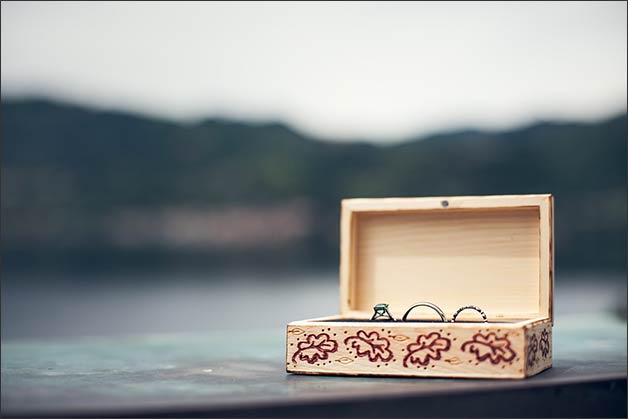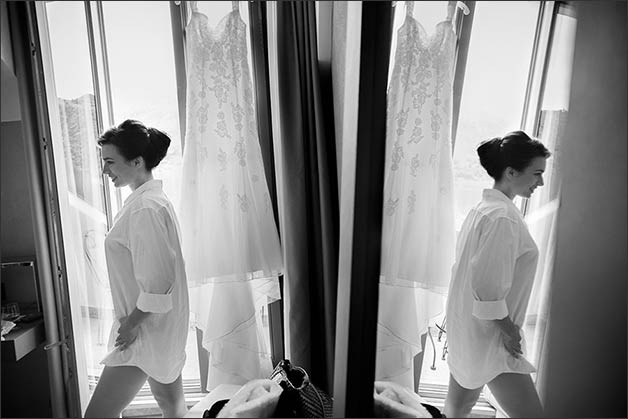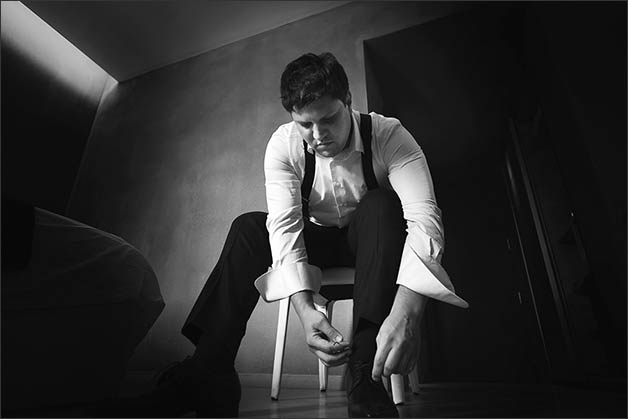 Lavender Scent for a wedding ceremony at Villa Bossi – just by Lake Orta Shores
In the meanwhile Neven with all guests were waiting for her. For the occasion we embellished the town hall with wonderful white chairs for all guests and some white roses, white lysiantus but above all a lot of lavender!
As the matter of fact Jocelyn asked me since the beginning a all-lavender-themed wedding. She was not keen for – her words – "a too girly style wedding decor", she is definitely a badass bride!
So we created for her a lavender themed wedding with centrepieces, bouquet, buttonholes all made with lavender and also some little bags with little pieces of lavender to toss to the bride and groom at the end of the ceremony!
Perfume was so intense and sweet I loved her choice and same did floral designer at La Piccola Selva who created all decors for her.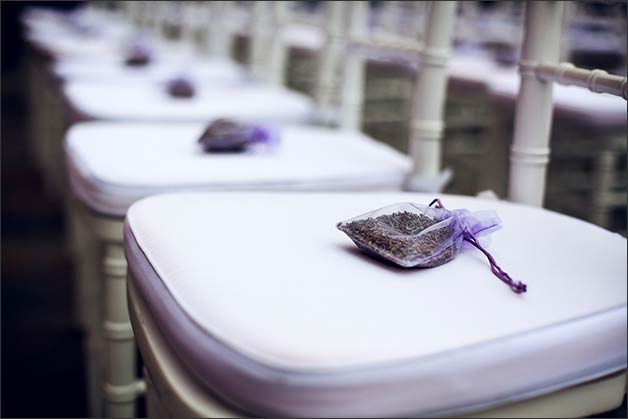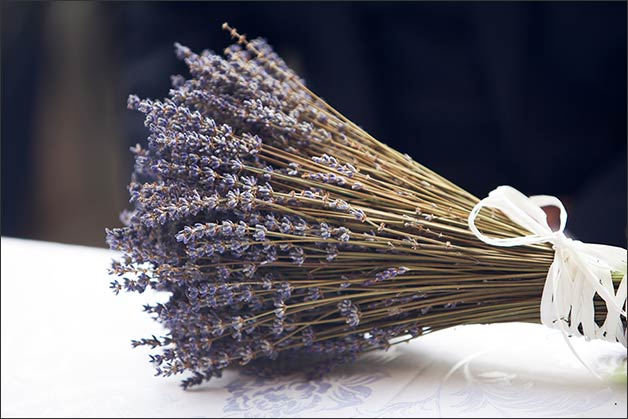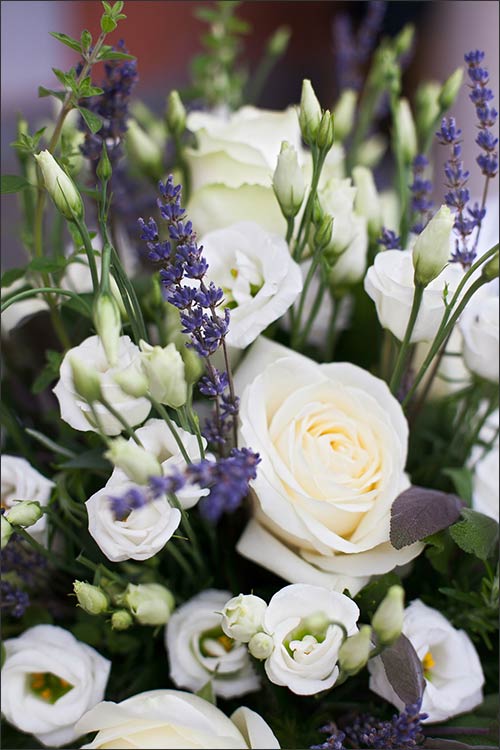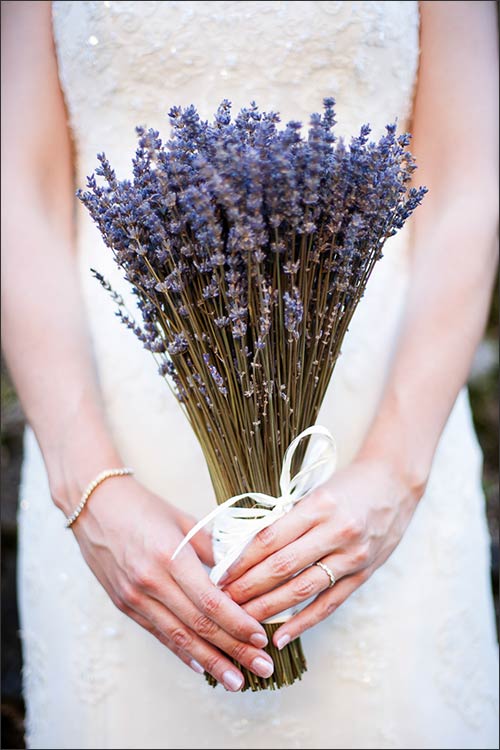 When all was ready Jocelyn got on her rowing boat with her bridesmaid to reach Villa Bossi.
She hold in her hands a all-lavender bridal bouquet, so unusual, so different and so pretty! She did a perfect choice that really suit her style. It perfectly matched Neven's buttonhole.
Ceremony was sweet, moving but also fun as Jocelyn and Neven wanted.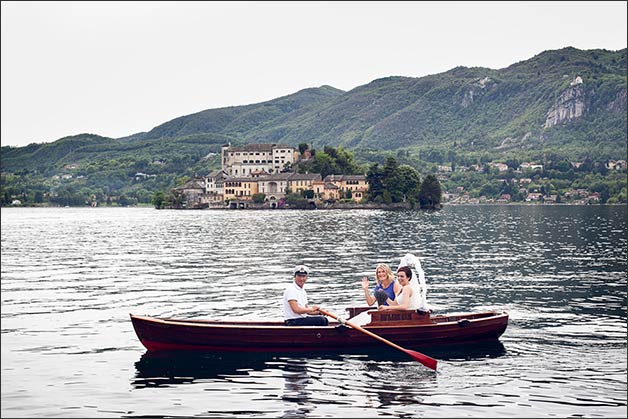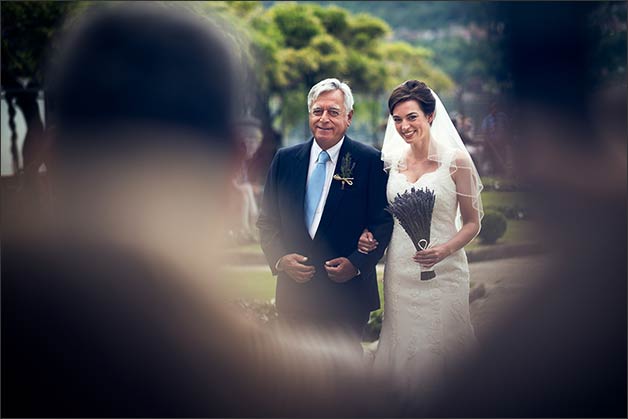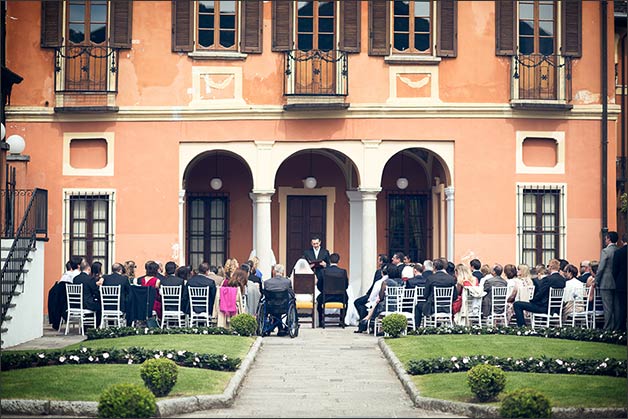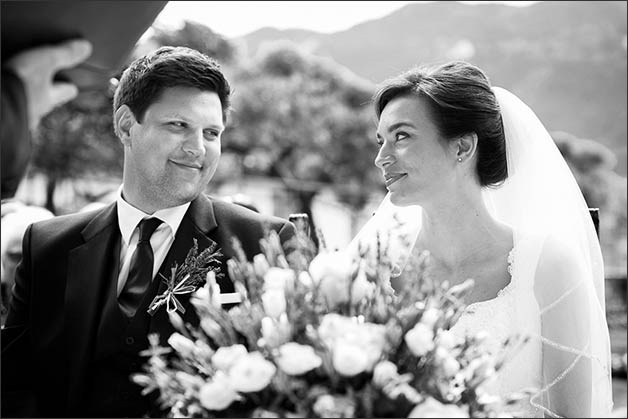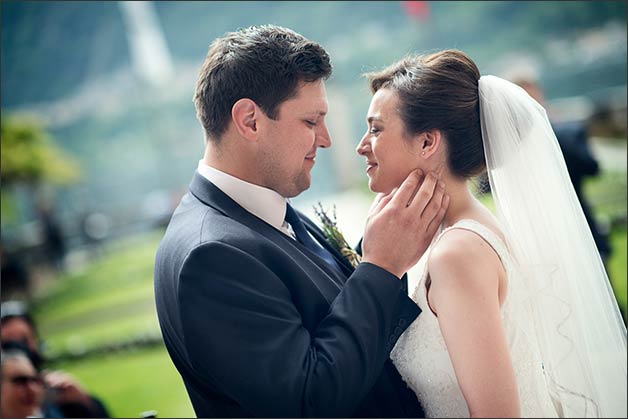 A Prosecco toast and wonderful wedding photos in Orta village and St. Julius Island
After the ceremony bride and groom guided all their guests to Piazza Motta, Orta village main square. They all toasted to newlyweds with some glasses of Prosecco and took the occasion to have some nice group photos. Independent Pictures team was great in taking some great shots of the joyful group.
Bride and groom left the group a little before to reach St. Julius Island for some private shots. You cannot miss St. Julius Island if you plan a wedding on Lake Orta. Scenario is just so quaint and enchanting that with some minutes you can create the perfect frame for unforgettable wedding photos, have a look to Jocelyn and Neven's!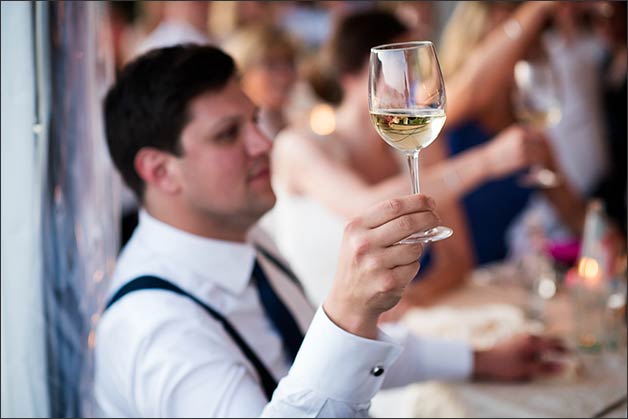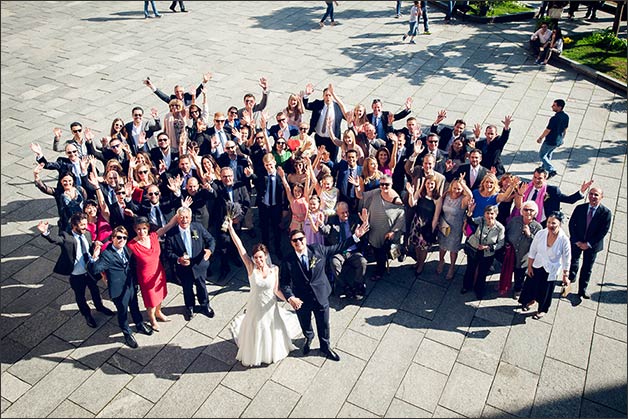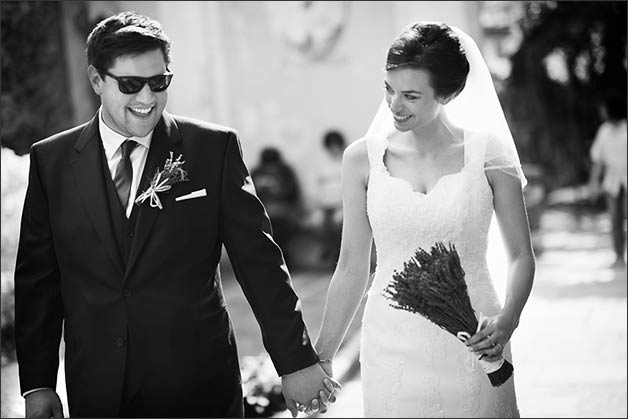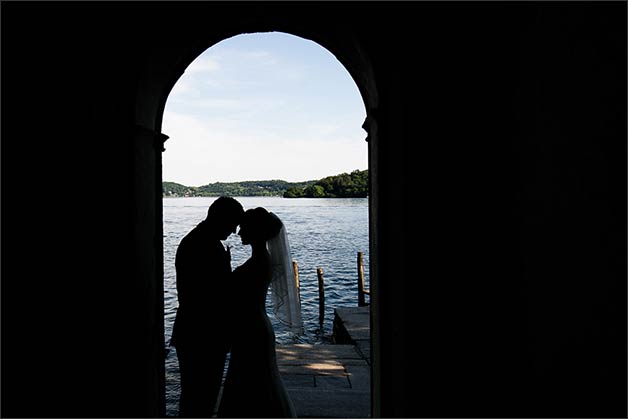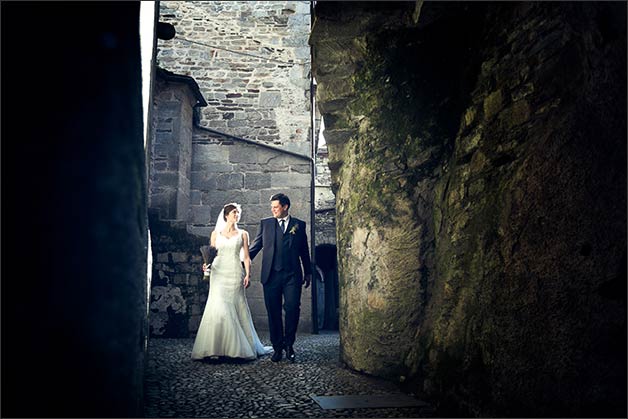 A fun boat trip to reach reception venue by Lake Orta shores
Guests reached Ristorante l'Ustaria Ca dal Rat a little before bride and groom who arrived a little later from their wedding photo session on the island doing a fun entrance by the lake!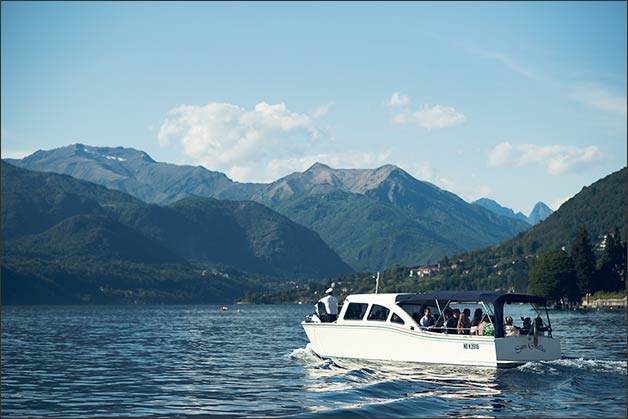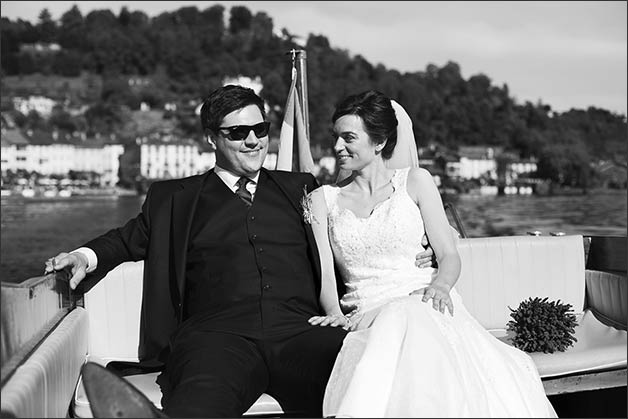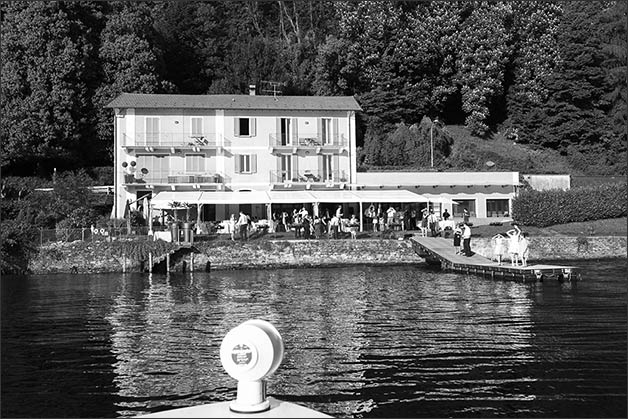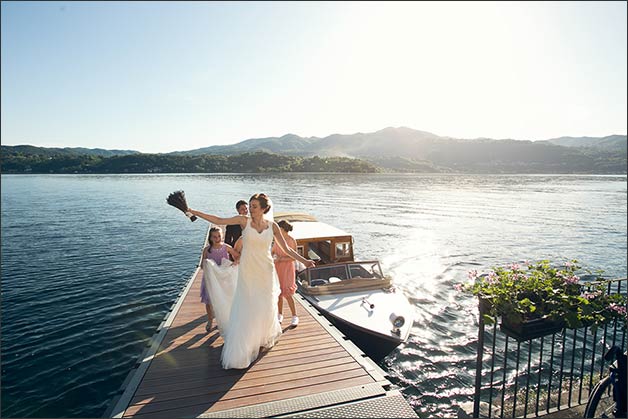 Aperitif was served by the terrace overlooking the lake and a magic sunset behind St. Julius Island.
After few speeches a gourmand dinner could start. They all enjoyed it a lot.
Lavender theme was present to reception venue too in floral centrepieces, names cards, table names and lovely table plan made of two round lavender garland especially designed by our stationary designer.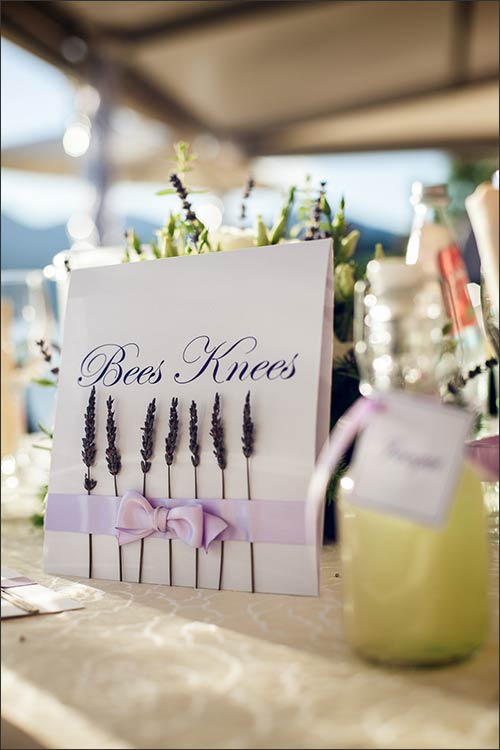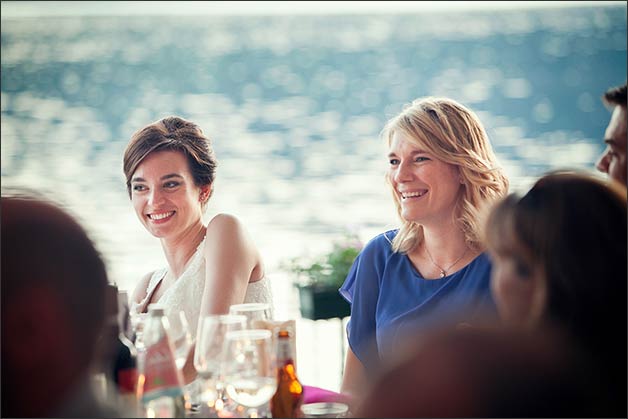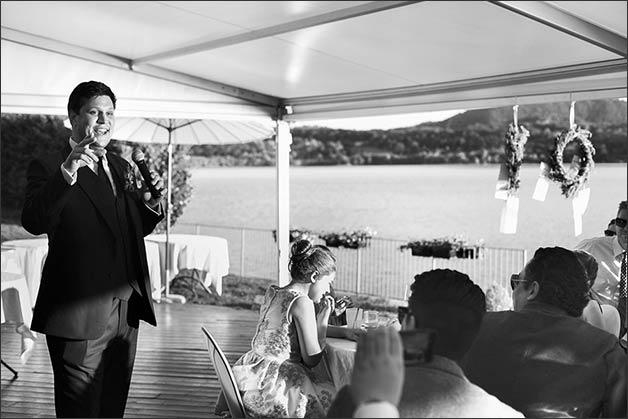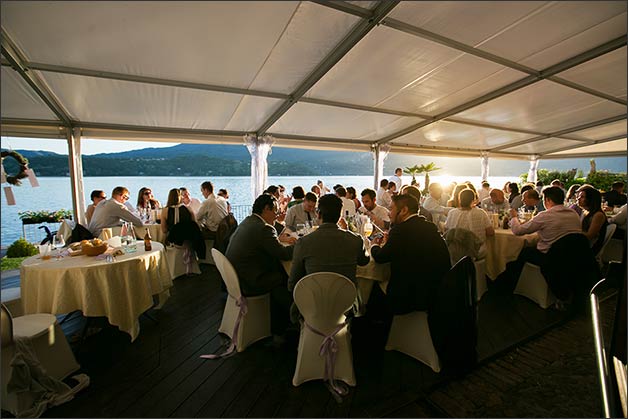 At the end of the dinner wedding cake was served and but most important fun could begin. Jocelyn got into her bridal Converse sneakers and started to dance!
Jocelyn and Neven had their first dance and many other dances to follow and all guests had a great fun with crazy photoshoot Independent Pictures arranged for them! A great dj played for them all the evening!
What a night! Great fun on Lake Orta shores for all. This is what happens at Ustaria Ca dal Rat when you plan a wedding there! Fun is guaranteed!
At midnight boats got back to the restaurant pier to take all group back in Orta main square as usual.
Jocelyn and Neven had a great idea for their late night drinks. Once arrived in Orta main square they ended the night into a local bar that stays open up to very late (or very early) at night. As music rules are strict on music after midnight in the village… we planned a silent disco with headphones sets! What a great idea to close such a great day on Lake Orta!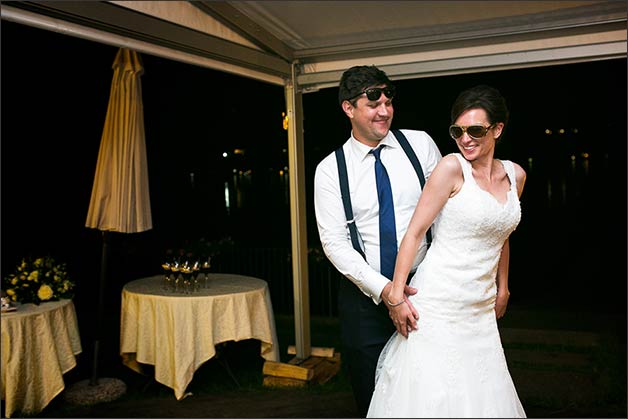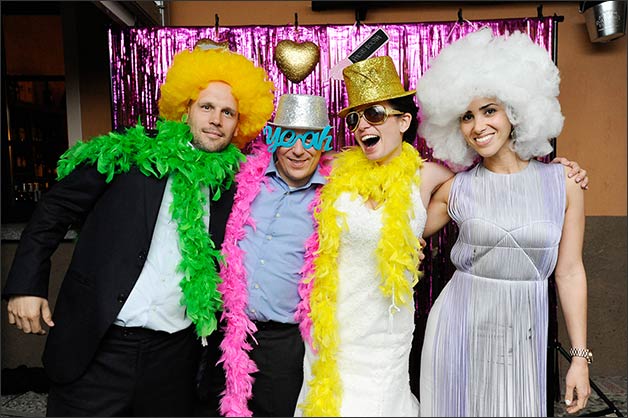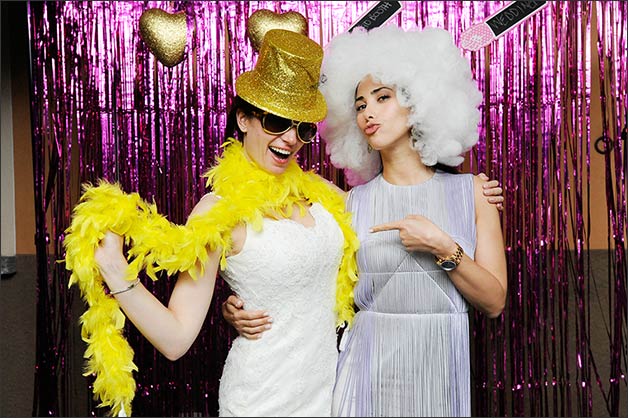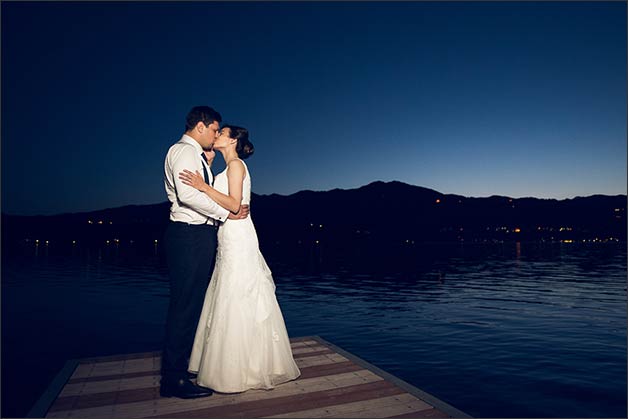 Thanks for choosing us Jocelyn and Neven we had a fantastic time too and you will stay in our hears for long time!