It has been two years since we introduced you Villa Ortea.
Since then this amazing villa become one of the most wanted venues on Lake Orta.
Today we come back here to tell you about Claudia and Simone's wedding.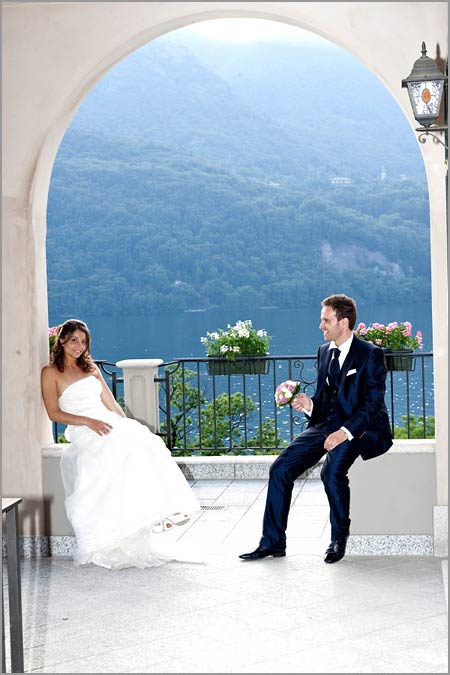 Thanks to great shots made by Leandro Biasco we are able to show the event in all its beauty!
Young photographer from Novara followed Claudia and Simone photo service and with his great style he created a fresh, bright and spontaneous work!
After the ceremony held in Santa Maria Assunta – Carpignano Sesia close to Novara, bride and groom and their guests reached Villa Ortea where a rich buffet on the terrace was waiting for them.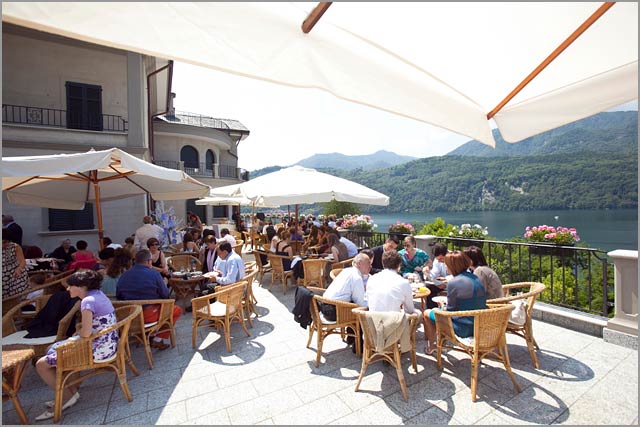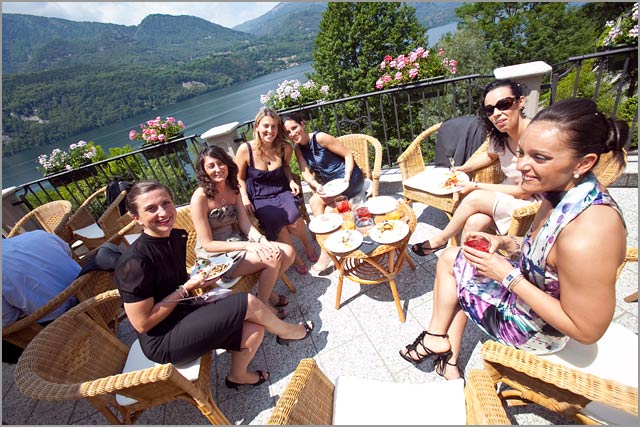 Just a little time with their guests for a little aperitif and then Claudia and Simone took some time for themselves on a motorboat for an amazing tour on the lake. Photographer and videomaker were with them.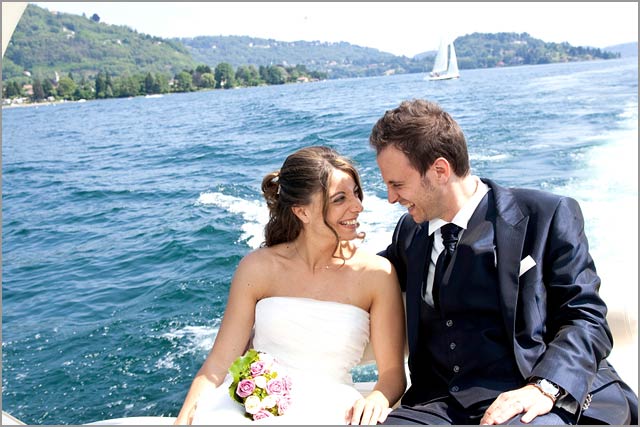 The day was sunny and bright as a day of end of the Spring on the Lake could be. Claudia and Simone had some joyful relax that Leandro Biasco took in his pictures perfectly!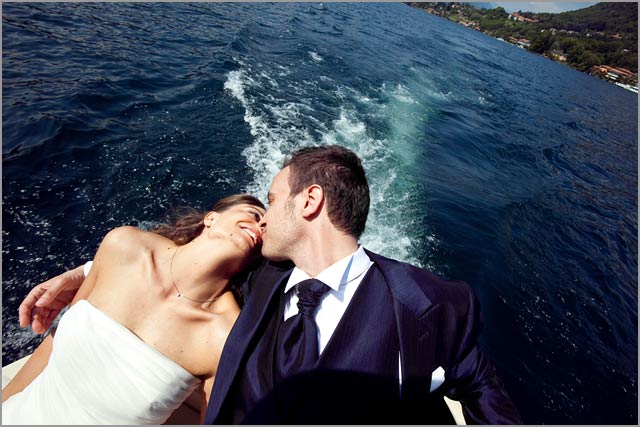 At their arrival back to Villa Ortea all their guests were waiting for them in the feast room that can host up to 250 guests. A unique place on Lake Orta and Lake Maggiore.
Lilac was the color that Claudia chose for her wedding. It matched perfectly the walls of Villa Orta feast room.
Table chart has been made with white branches and little lilac tags with names of the tables an guests.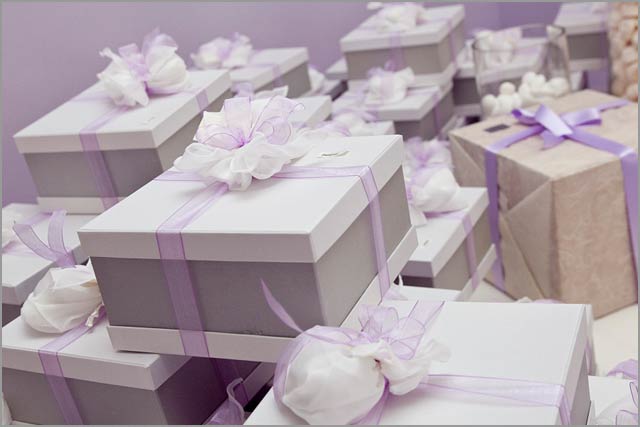 All tables had lilac table clothes and napkins and had on amazing elegant centerpieces.
Cake cut has been arranged on the terrace overlooking the lake with a great choreography in lilac and white.
Villa Orta has a wonderful park that surrounds it. It is the perfect scenery for other wedding pictures. It has lots of different species of plants and a romantic waterfall in the rocks.
The party ended with music, dances and Limbo and Caribbean dances.
It was such a great fun dancing the Limbo passing under the beam without falling or touching it!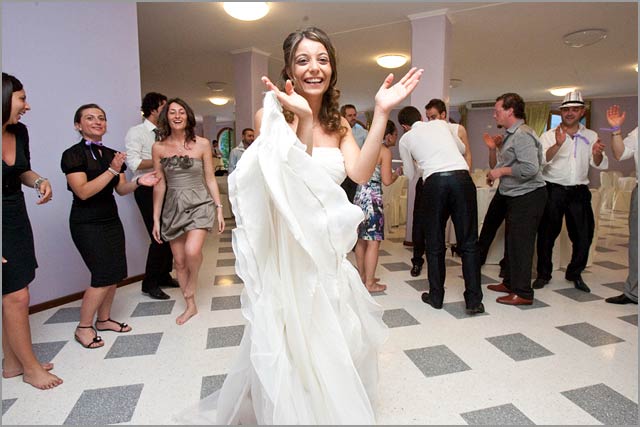 A blast final for Claudia and Simone's lilac themed wedding to Villa Orta – Lake Orta.
---
Leandro Biasco photographer - Request a quote and availability
Italian Lakes Wedding Team is made up of several professional wedding planners and floral designers with a long experience on Italian Lakes locations.
The Team knows the territory in every single detail and will be able to follow you on every important choice you will take.
Our coordinators are based locally in the areas we serve so whether you decide for a wedding in Rome or Bracciano, a wedding in Como or Stresa, or a Wedding on lake Garda or Lake Orta, we will grant the same level of service.
Our Team will be able to provide you every kind of supplier, florist, photographers, musicians, designers celebrants, witnesses and help as far as your documents are concerned, and anything you may think of.
Italian Lakes Wedding Team will literally pamper you!

For any information about wedding on Lake Orta please CONTACT US.