A carriage with white horses, groom in a tail-coat, top hat and cane, bride in a romantic Belle Epoque style dress, a veil with a very long train, a vintage hairstyle with feathers and beads…just look at the pictures… for a day, Orta San Giulio got back in time. A wedding as it could be 100 years ago!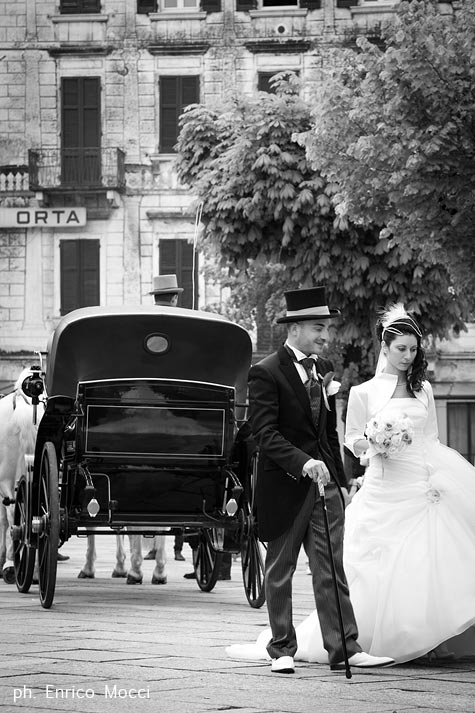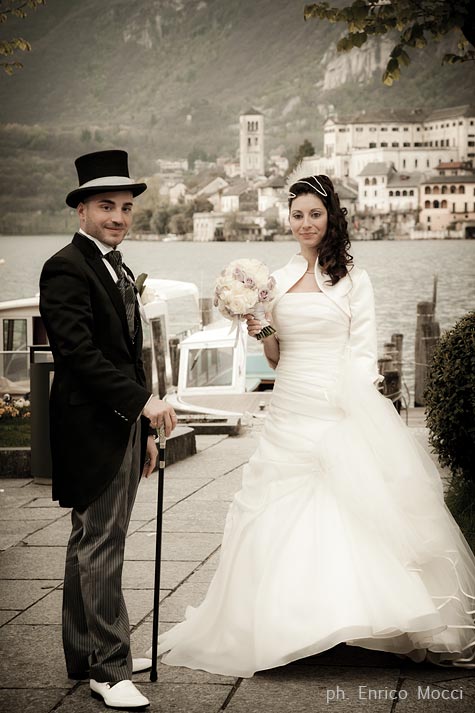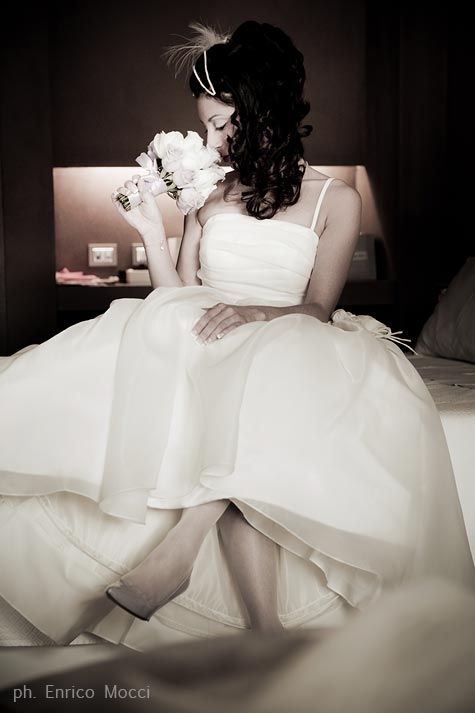 ur bride and groom Maria and Marco come from Milan. They wanted a real
Old Times Wedding
in Orta San Giulio for their special day.
?A dreamy wedding where all gentlemen wore tail-coats and top hats as well as elegant and noble ladies used to wear satin clothes, tulles and chiffons. At that time the only means of transportation in the streets of Orta were the carriages with horses. Just imagine all this on the lake shores!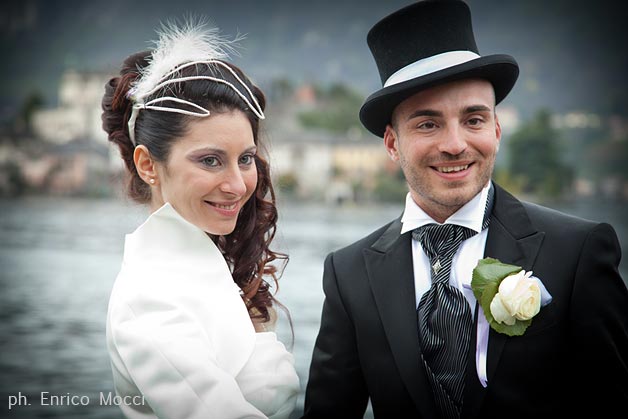 If you are looking for a retro style setting for your wedding, no doubt Orta San Giulio could be the perfect location to evoke this magical atmosphere. Lake Orta can add extra touch of romance to make of your big day a truly unforgettable event!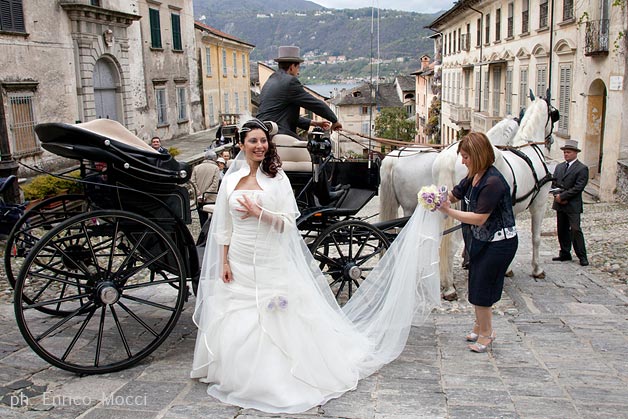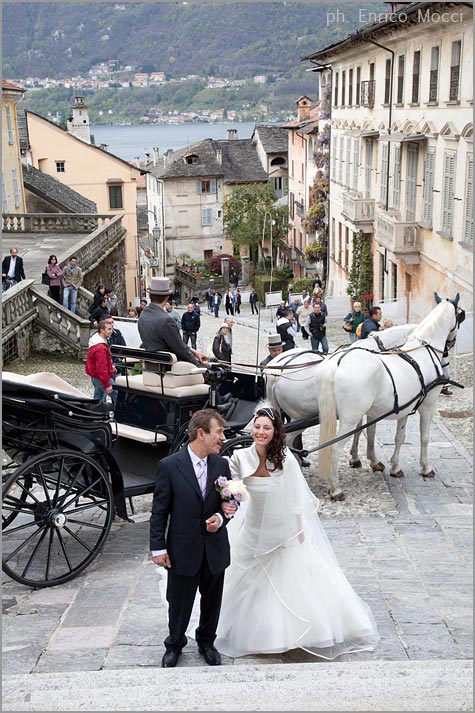 Back in 2007, as floral designer, I created all floral decorations for Lucia's marriage, Marco's sister.?I was glad that Marco and Maria choose me again for a such special and unique event!?Bride colours choice was based on a combination of ivory and lilac, both for the bouquet and the floral decorations in the church of Maria Assunta.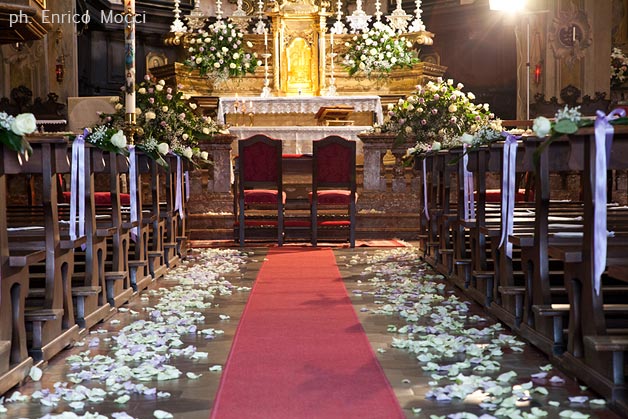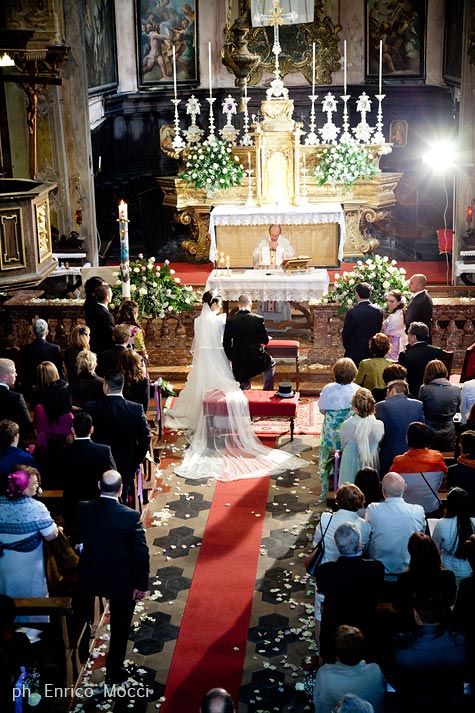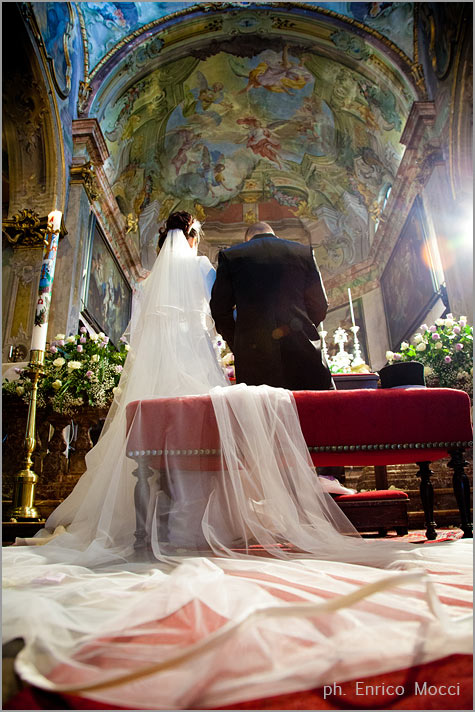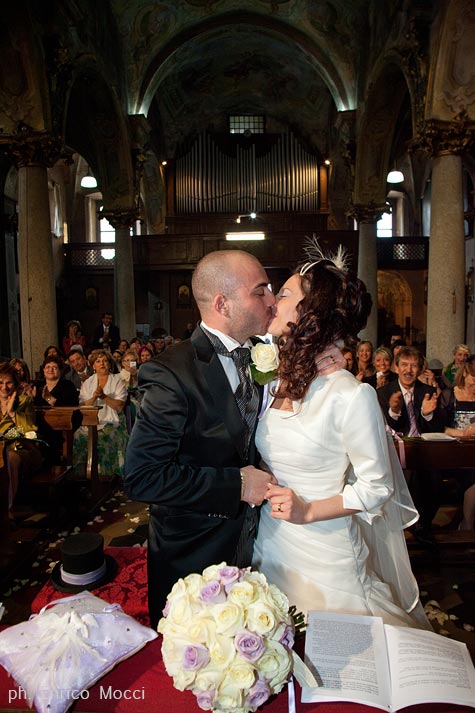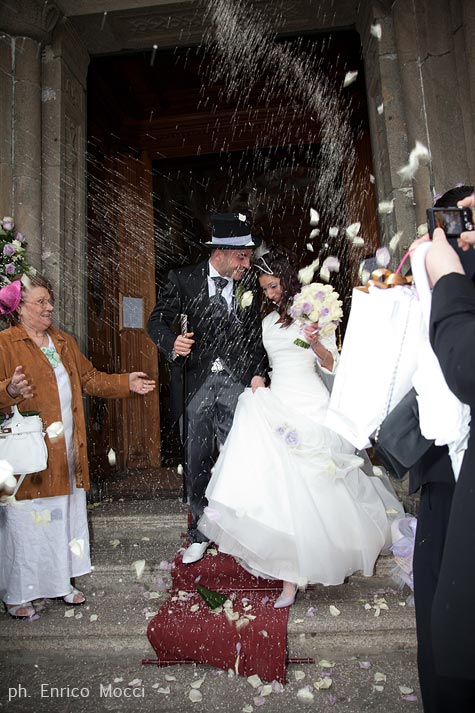 Pictures you can see here have been given by Maria and Marco's official photographer Enrico Mocci – www.ortaweddingphotographer.com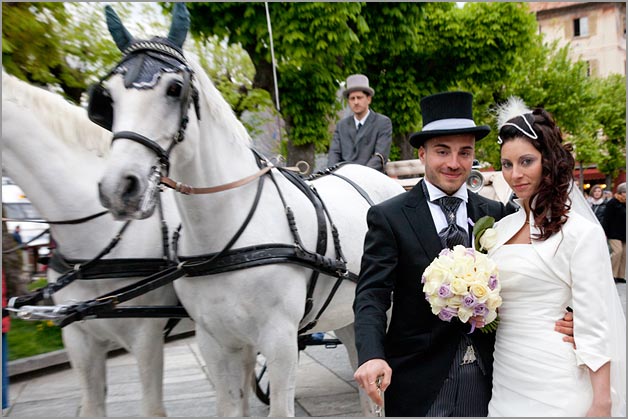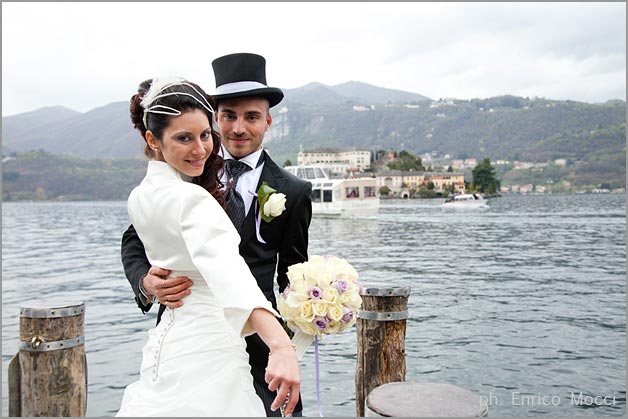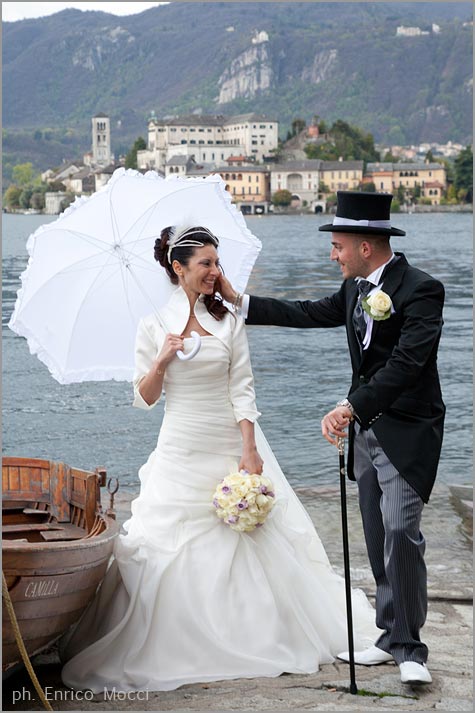 Wedding reception was planned in smartest hotel in Orta San Giulio: famous HOTEL SAN ROCCO. Hotel San Rocco is one of the best choices among all wedding venues we have on Lake Orta.
Dinner was served in the restaurant lounge overlooking the lake. The the party continued on the panoramic terrace with the cutting of a fabulous wedding chocolate and mint cake. And the great final was show of the fireworks over the lake.?
A really crackling final for the unforgettable vintage wedding of Maria and Marco on Lake Orta!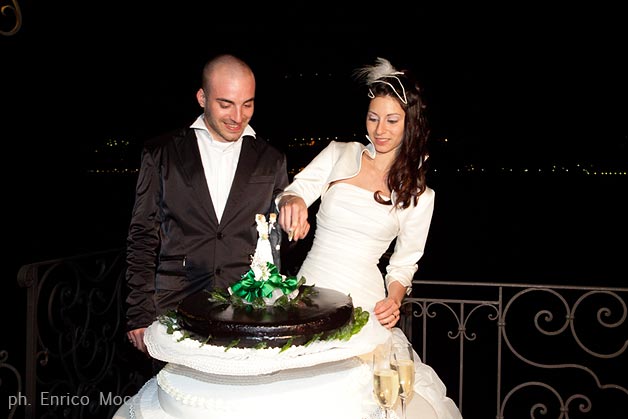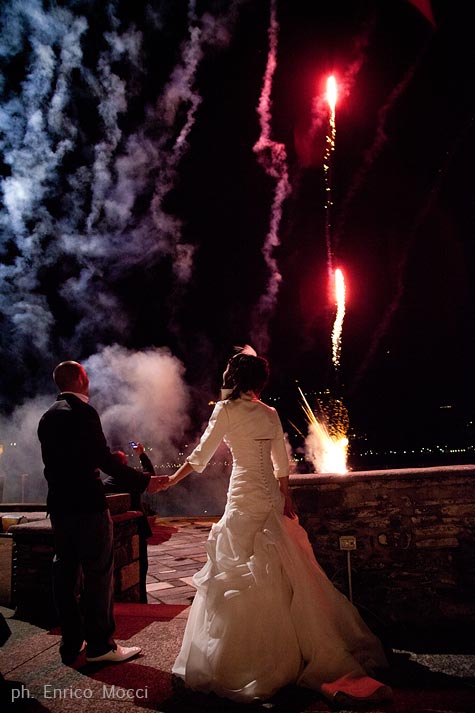 Last but not least, we want to remember fabulous pictures taken by Enrico Mocci. He was the photographer chosen by Maria and Marco for their wedding. You can enjoy here many splendid shots that perfectly show the old fashioned atmosphere of the event. Have a look at lights and shadows, black and white, vintage and shaded colours… images that will remain forever in bride and groom's memory.
A wonderful way to never forget this beautiful marriage reminding the good old times on Lake Orta.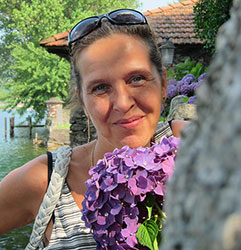 Monika Andenmatten
is
La Piccola Selva's floral designer
.
Based in lake Orta, has worked with brides for over 20 years to create floral arrangements for weddings in the Italian Lakes district.
His wedding arrangements are creative, elegant and sophisticated. Monika will be able to help you choose how best to incorporate floral design into your wedding celebrations.
From the initial consultation to the wedding day, she will make your wedding flowers truly an expression of your dreams.
For any information about wedding on Lake Orta please
contact us
.