PALAZZO GEMELLI
Palazzo Gemelli is one of the most important and majestic residence in Orta San Giulio. In 2012 the owners decide to give the possibility to couples to arrange their wedding reception here. It is now a wonderful wedding venue, just unique and stunning for your wedding on Lake Orta, thanks also to its panoramic garden.
If you tour Orta you cannot mist the majesty of Palazzo Gemelli. It is located in the heart of the village on top of Motta Steps leading to Maria Assunta church.
Being so close to the church Palazzo Gemelli could be the perfect venue for your an elegan wedding reception after your religious ceremony in Church of Assunta.
Palazzo Gemelli is also few steps from Villa Bossi, where you can have your civil ceremony. From Villa Bossi Palazzo Gemelli is just less then two minutes walk in the lovely roads of the village.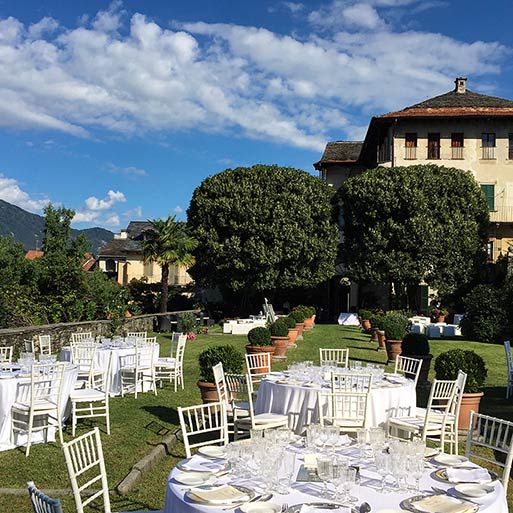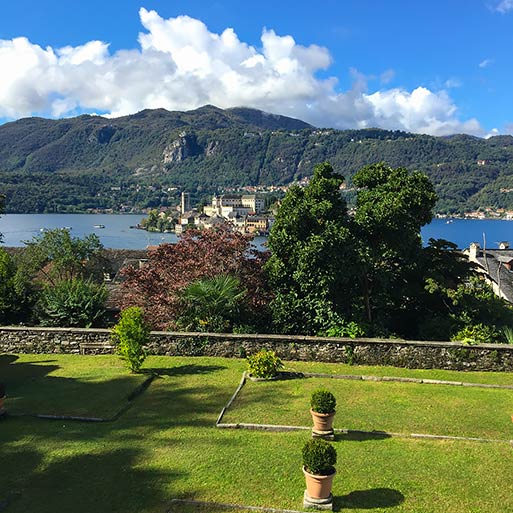 Palazzo Gemelli facade has wonderful frescos and a grand entrance door. Through it you will reach a hall and entrance room leading to the courtyard and amazing Italian garden.
But the real beauty of Palazzo Gemelli is the Italian Garden facing heart of Orta village, St Julius Island and the lake. A romantic and appealing frame that your guests will love!
Palazzo Gemelli garden is the ideal set for your aperitif before your dinner in the rooms inside. Otherwise you could think about an outdoor reception in the garden with elegant tables, white chairs and big umbrellas for the shade.
An appealing solution if you are looking for an elegant yet country style event surrounded by green, flowers and a stunning view on Lake Orta.
PALAZZO GEMELLI
Wedding receptions on Lake Orta
CONTACTS
PALAZZO GEMELLI


LAKE ORTA


Via Caire Albertoletti


28016 Orta San Giulio (NO) Italy


Landline: +39 02 97259223

\
Mobile: +39 335 8336798


E-Mail: Contact PALAZZO GEMELLI