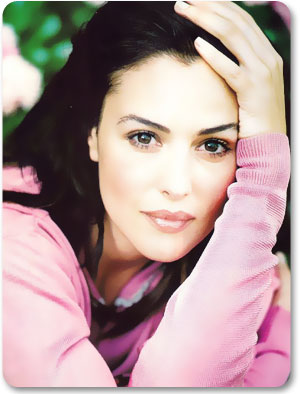 Lake Orta is not only one of the most romantic destination for a wedding in Italy but one of the most wanted sets for movie directors.
Near Orta San Giulio there is a little village where you will find "Via del Cinema" (cinema street), a sort of extraordinary open air art gallery dedicated to movies shot on lakeshores and in Piemonte in general. There are 45 artworks painted on house walls by artist came from all over the world.
In the next weeks Cinema and big stars will be on stage on Lake Orta. Famous actress Monica Bellucci will come to the Lake. She will be the star of Italian movie L'Uomo che Ama, directed by Maria Sole Tognazzi shot between Torino and Lake Orta.
Monica Bellucci is one of the divas of international jet set. Her carrier begun during the 90s whit her cameo in Bram Stocker's Dracula directed by Francis Ford Coppola. She became more and more famous thanks to her roles in Matrix Reloaded and Matrix Revolution, The Brother Grimm and Mel Gibson's The Passion of the Christ. Welcome to Lake Orta, Monica!