Villa Bossi is always one of the most wanted venues for civil ceremonies!
Bride arriving by boat on the calm waters of Lake Orta, the blooming aisle and the ceremony under the wonderful columns of the villa have a certain appeal that also Viviana and Alessandro loved!
Viviana and Alessandro's color scheme matched elegant bride's wedding dress.
It was in all the shades of lilac, pink and white.
A dream!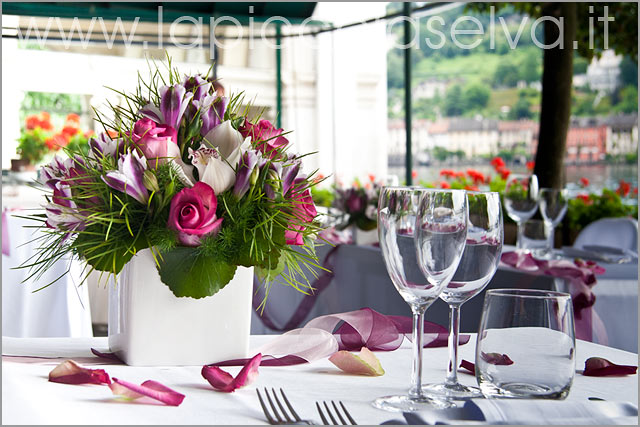 Floral arrangements for Villa Bossi took inspiration from these shades just like Viviana's bouquet and centerpieces for the wedding reception.
It was arranged to the evocative terrace of the Restaurant on St. Julius Island.
Congratulations Viviana and Alessandro!