We reached end of September and our wedding season on Lake Orta is ended too.
It was surely a great final with the weddings we had over the week end.
We've just finished and we are looking forward to start the 2012 season again!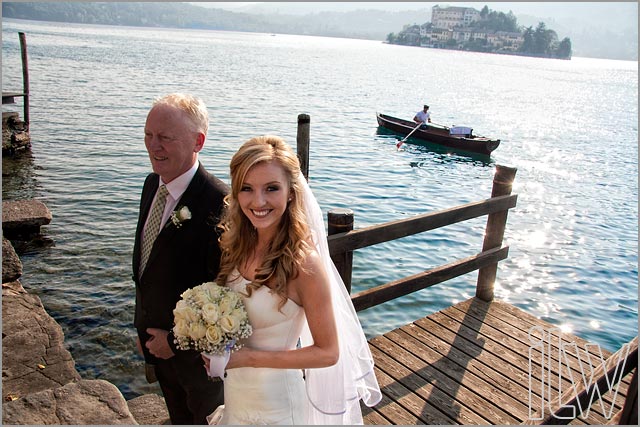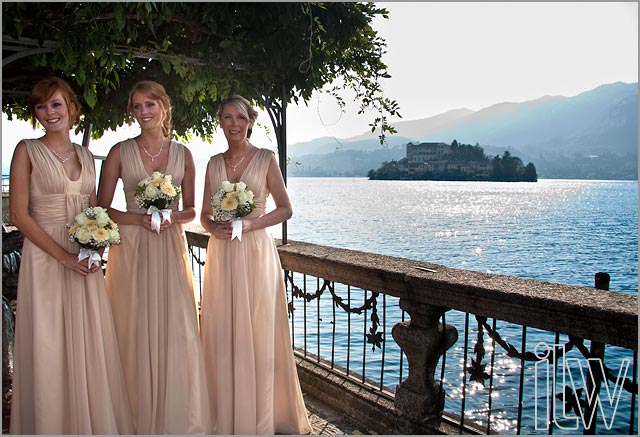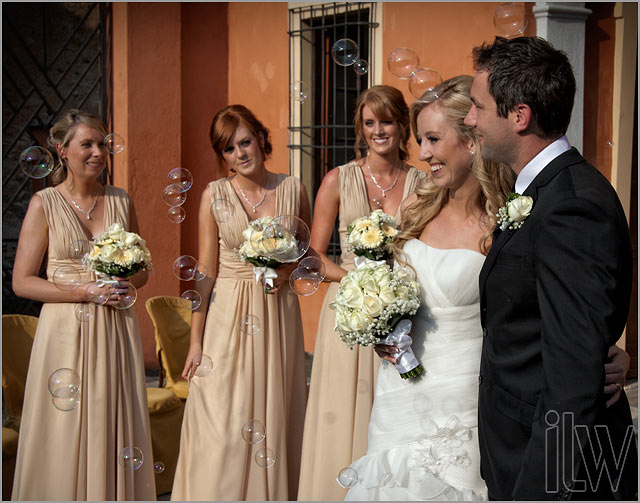 For this last week end we start from Niamh and Stephan, Irish bride and French groom who got married in the magic gardens of Villa Bossi.
Wonderful weather and lovely three bridesmaids.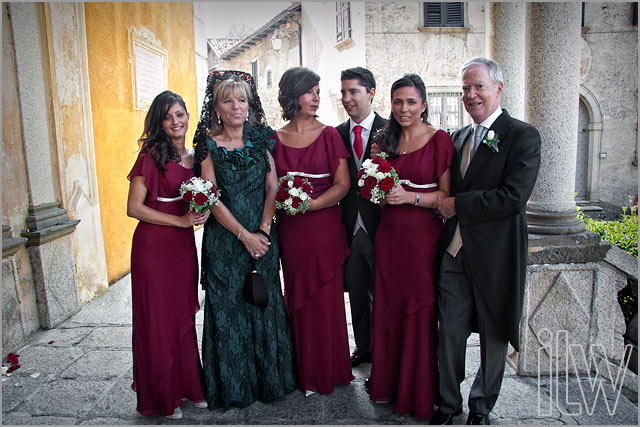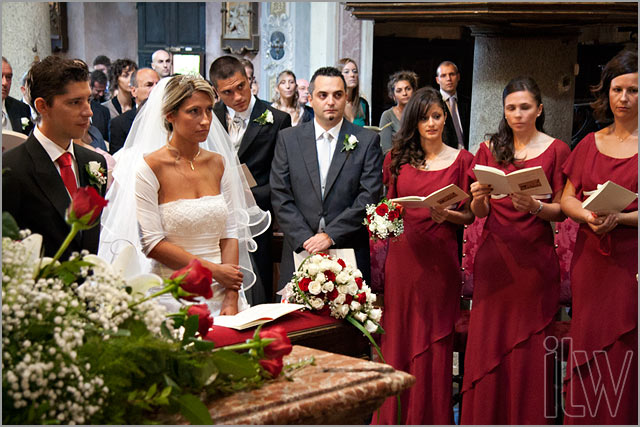 Three other bridesmaids were present to Francesca and Jose's wedding. Italian bride and Spanish groom.
The ceremony was held in the wonderful church of Assunta in the village of Orta with a lovely reception to Villa Ortea.
Last but not least Isabella and Mario both Italian who choose Villa Bossi for their civil ceremony and a lovely lunch to Restaurant on St Julius Island.
In the picture above you can see the lovely Isabella's bracelet bouquet that Monika from La Piccola Selva created for her.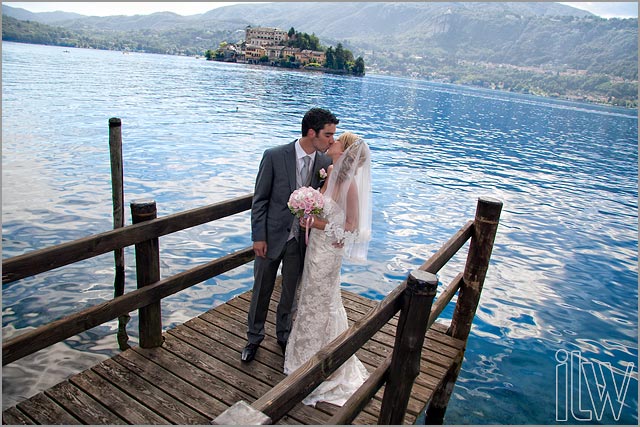 For Lake Orta and all of us working for weddings over this wonderful place September was a very busy period!
We apologize with our readers if we "forgot" somehow some of the wonderful events we had in the magic end of this season.
We want to remember here Louise and Robert, Piera and Davis, Dora and Andrea, Julia and James, Anna and Joachim, Holly e James, Laura and Craig, Lucy and Mike, Liz and Paul, Sonya and Gareth, Sofia and Henrik, Elizabeth and Reidar and Lorna and Alex.
Unfortunately we did not have enough time to speak about all of them but do not worry we will come back to speak about many of these events, it is a promise!
Italian Lakes Wedding Team is made up of several professional wedding planners and floral designers with a long experience on Italian Lakes locations.
The Team knows the territory in every single detail and will be able to follow you on every important choice you will take.
Our coordinators are based locally in the areas we serve so whether you decide for a wedding in Rome or Bracciano, a wedding in Como or Stresa, or a Wedding on lake Garda or Lake Orta, we will grant the same level of service.
Our Team will be able to provide you every kind of supplier, florist, photographers, musicians, designers celebrants, witnesses and help as far as your documents are concerned, and anything you may think of.
Italian Lakes Wedding Team will literally pamper you!