If you are dreaming of a romantic wedding ceremony in a little ancient church in a secluded place, I'm sure you will fall in love with Francesca and Pigi's choice!
For their romantic wedding on Lake Bracciano they chose one of the most romantic church in the area a wonderful place to discover for a sweet wedding with stunning view!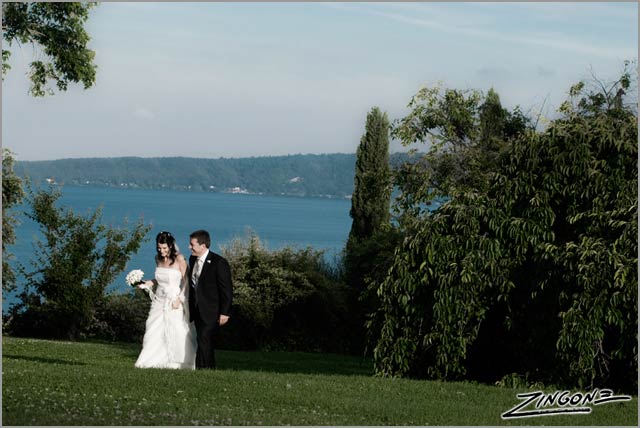 The pretty church is located not far from Bracciano village.
From here the landscape is the perfect frame for amazing wedding pictures.
This pretty corner of paradise is not only one of the most romantic churches on Lake Bracciano but it also gives you the possibility to arrange your religious ceremony and reception to follow without moving the guests with transfers and coaches.
The ideal place for a destination wedding!
This was one of the reasons because Francesca and Pigi chose this little church for their ceremony.
All guests could relax and enjoy the day without any stress.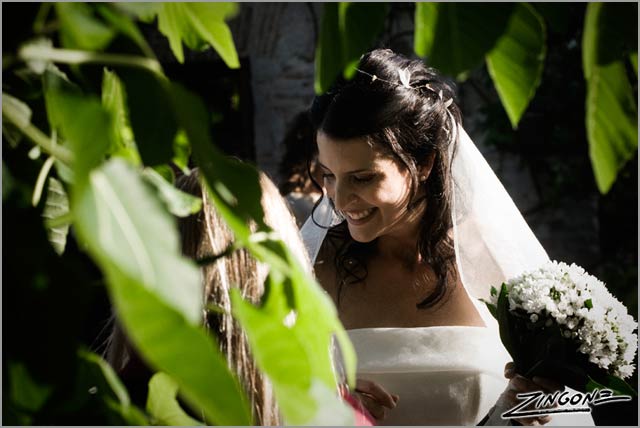 Francesca was the first to reach the venue with her close relatives.
In the very hours of the morning she touched base here.
A little room of the convent was at her complete disposal to get ready and start getting in the mood of the wonderful day she was going to live!
Then after a while all guests arrive with Pigi, the groom!
When Francesca was ready…. just few steps to reach the ceremony in this ancient and quaint church in the green!
Francesca and Pigi's romantic church dates back to roman times! It is s absolutely stunning , with the apse completely decorated with light colored frescoes.
The inside is mainly made of stones and you will really breath a charming past inside it.
A real and undiscovered corner of Italy!
Outside the church there is a gorgeous botanic garden, for sure one of the best Rome area!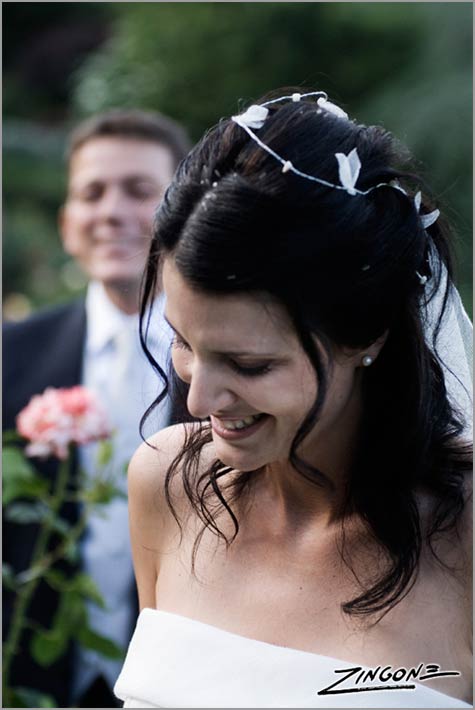 At the end of the ceremony Francesca and Pigi took the chance to enjoy the park with amazing wedding pictures, while enjoyed a lovely aperitif outdoor facing the lake!
As soon as Francesca and Pigi got back from their wedding pictures set the wedding reception really started.
A lovely garden under a big Magnolia was the setting for the romantic outdoor reception.
While sitting outside all guests could enjoy the lake view and a charming sunset on the waters!
Isnt' it just a dream?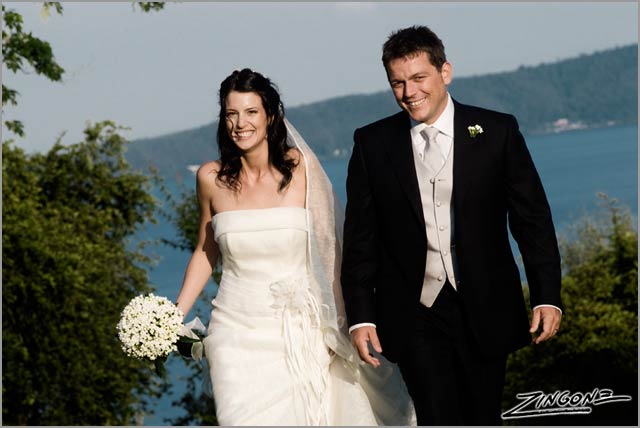 The reception was held under a pretty marquee where a delicious dinner was served.
Francesca and Pigi andafter their wedding cake enjoyed a wonderful night with all their friends and relatives with dances until very late at night!
A happy romantic and quaint wedding just close to Lake Bracciano….. just a dream that came true.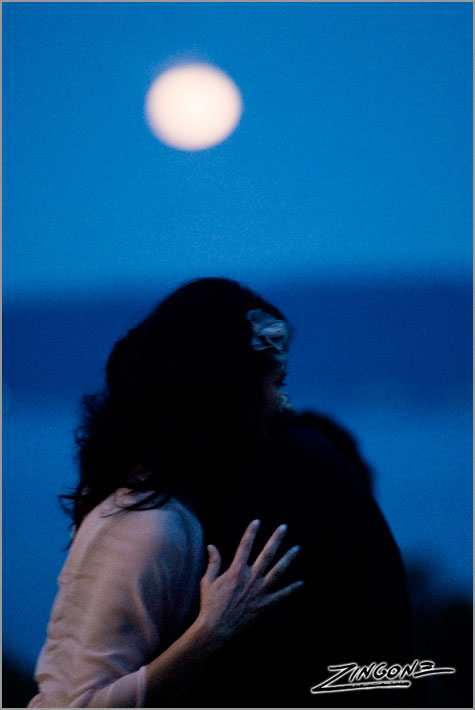 A special thank to Alessandro Zingone photographer who gave us the perfect shots of this event!
My name is Stefania and I work as wedding coordinator on Lake Bracciano and Rome area. I was born close to Northern Italian Lakes District in Piemonte region so I've always been enchanted by lakes atmosphere and I know the real appeal of it. I've been traveling a lot before becoming a wedding planner, all over the world I was a flight attendant. I developed a deep interest in people, customs and different country habits. This knowledge is helping me a lot in my actual job. When I moved to Rome years ago I decided to become a Wedding Planner and now I'm happy to be part of this wonderful Team.
I will be happy to guide you across Southern Lakes such as romantic Bracciano and rustic Bolsena which are both very close to eternal city of Rome. I will be pleased to help you find the best venues, charming solutions, lovely decorations, for your unique wedding on Lake Bracciano.
I will let you know the charm of this great spot of Italy being your guide and help throughout all your wedding planning.

For any information about weddings in Rome and Lake Bracciano please CONTACT US.