Have you ever dreamt of a romantic open air ceremony on the grass of a natural reserve with the stunning view of lake Bracciano on your side? Well… this is the perfect venue where your dream could come true!
As many could know Lake Bracciano area is a Natural reserve a special corner bucolic countryside. Bracciano and Martignano Natural Park was established in 1999 to protect such a beautiful area and for nature lovers planning a wedding in a Natural Park just close to eternal city of Rome could be a great occasion!
This oasis of green and water , in the heart of roman countryside, is an area where the ancient romans used to build their patrician villa used for their vacations.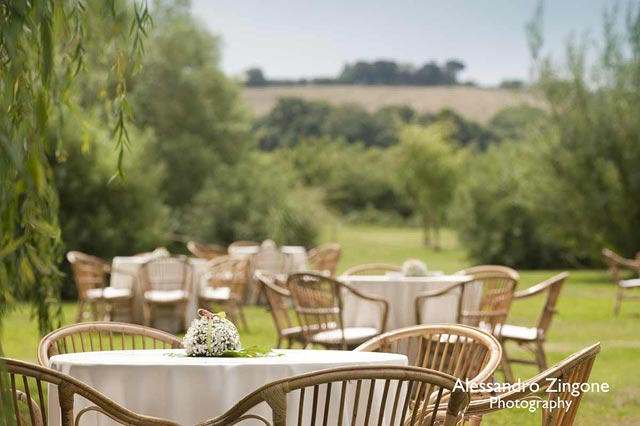 The villa we would like to talk you about today was part of a huge estate which used to host ancient roman soldiers on their way to Rome. Isn't it mazing? Thinking about planning your wedding in a place where ancient romans used to stay? This can happen only close to Rome!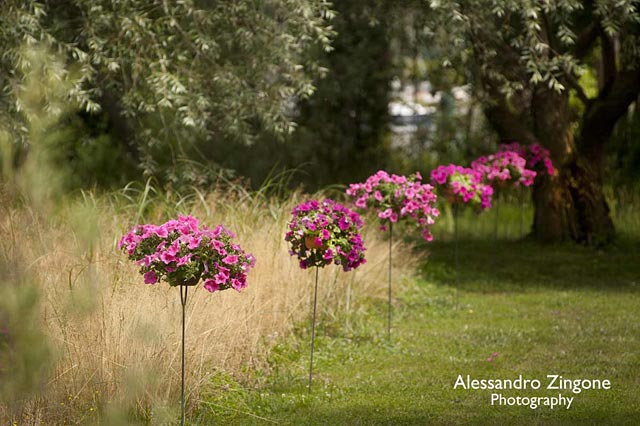 While admiring the landscape, you still can see tangible evidences of Ancient Romas past, like Acquedotto Paolo an ancient romans aqueduct that rounds the estate. Just think that it was built before Christ and it is still there!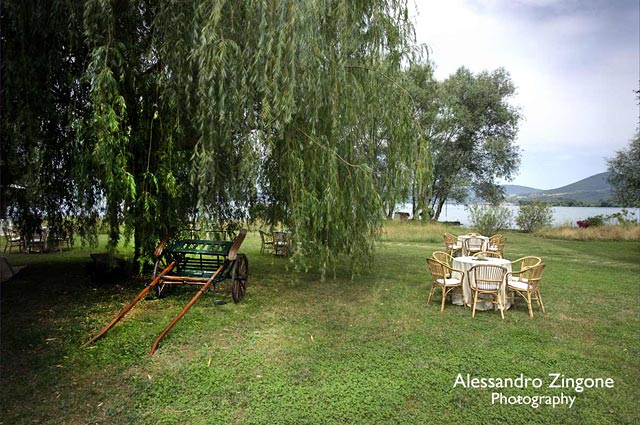 After a careful restoration, now this special venue may host beautiful and intimate weddings in such a relaxing atmosphere. In both cases, if you will opt for a civil or a religious wedding, the area of the lake may offer gorgeous town halls and churches few steps from the villa to let enjoy the atmosphere of this Natural Reserve from all points of view.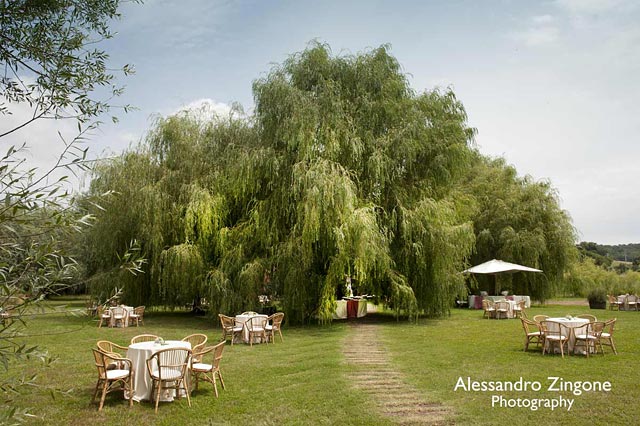 On the other hand, if you are thinking about a symbolic blessing ceremony, how about to organize it on the little peninsula inside the villa under the ancient oak and surrounded by water…just stunning. This is just like in countryside magazines! A dream!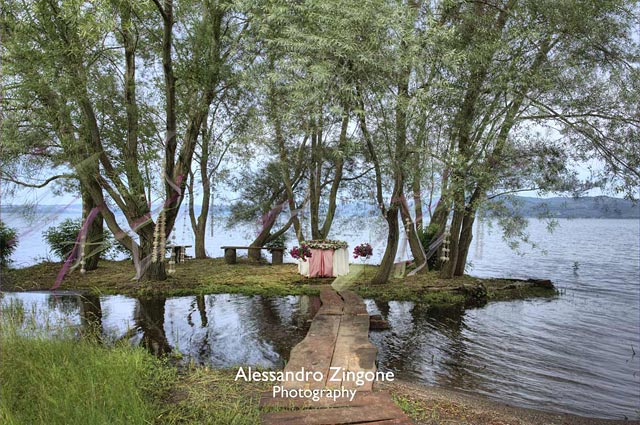 The large garden offers different beautiful corners that you and your guests can discover step by step. How about sipping some Prosecco under the ancient oak, or tasting some bruschette relaxing on the carpet with pillows, chatting with your friends? And what about arranging your wedding cake just by the shores with perfect view on the lake?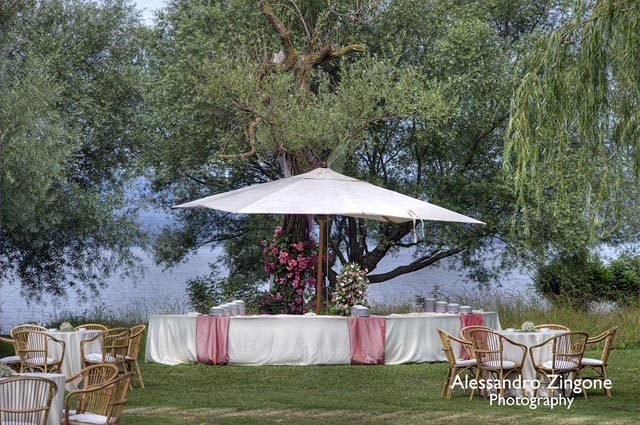 The elegant marquee which has just been set up, is the perfect place to host your sit down dinner, always with the lake on your side, while the inner hall of the villa could be used for your dances after dinner that can last till early in the morning.
And last but not least you can release some floating candles on the waters, a romantic way to remember this unique moment. Make a wish and your bucolic wedding by the lake will come true!
For further information, availability and rates please do not hesitate to contact us.
My name is Stefania and I work as wedding coordinator on Lake Bracciano and Rome area. I was born close to Northern Italian Lakes District in Piemonte region so I've always been enchanted by lakes atmosphere and I know the real appeal of it. I've been traveling a lot before becoming a wedding planner, all over the world I was a flight attendant. I developed a deep interest in people, customs and different country habits. This knowledge is helping me a lot in my actual job. When I moved to Rome years ago I decided to become a Wedding Planner and now I'm happy to be part of this wonderful Team.
I will be happy to guide you across Southern Lakes such as romantic Bracciano and rustic Bolsena which are both very close to eternal city of Rome. I will be pleased to help you find the best venues, charming solutions, lovely decorations, for your unique wedding on Lake Bracciano.
I will let you know the charm of this great spot of Italy being your guide and help throughout all your wedding planning.

For any information about weddings in Rome and Lake Bracciano please CONTACT US.
A Special Thanks to Alessandro Zingone photographer who provided great shots for this special venue.