Lake Bracciano is for sure one of the best Lake spot on Southern Lakes but we do not have to forget Rome the Eternal City.
What to say about Rome?
Everything has been already said and written about Rome but how can we miss it?
We do work on lakes but since Bracciano is so close to Rome we wanted to mention it for a while.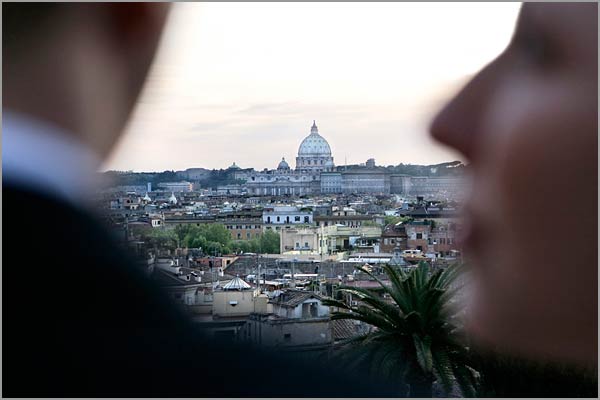 If you are coming to Italy a visit to this amazing city will make your staying even more magic!
Rome has the appeal of immortality and eternity just like a neverending love!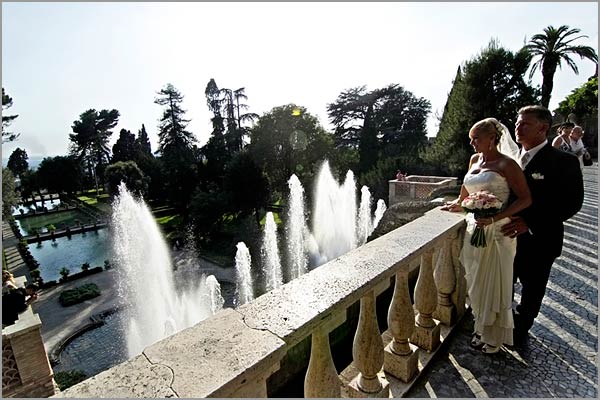 Then if you are looking for a very romantic wedding the best solution could be a wedding for two in Rome!
I planned sweetheart wedding or elopes for just the bride and groom in Rome and there were simply amazing. A romantic civil ceremony or even a religious or better a symbolic wedding in one of the ancient building of Rome or on open air just facing Coliseum or Imperial Forums.
Just like Tony and Keith who got married in Tivoli Villa d'Este and their frescoed rooms. Or Cheryl and Rob who got married in Rome itself just by the ancient ruins.
Or Daniela and Giuseppe who got married just by Caracalla Steam Bath built more than 200 year ago!
And what's better than a horse carriage ride, a long walk in the grand streets surrounded by Romans ruins for your wedding pictures or even a stop to Truth Mouth to feel for once in your like like Haudrey Hepbourn and Gregory Peck in Roman Holiday.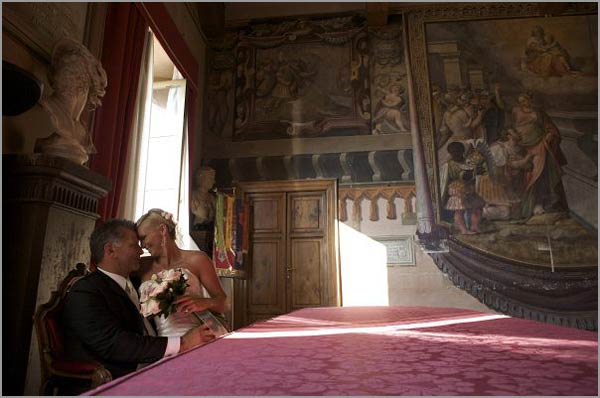 Have a look to our sweetheart wedding here isn't it a dream?
All images: © Ray Clever, Rome. All rights reserved.
My name is Stefania and I work as wedding coordinator on Lake Bracciano and Rome area. I was born close to Northern Italian Lakes District in Piemonte region so I've always been enchanted by lakes atmosphere and I know the real appeal of it. I've been traveling a lot before becoming a wedding planner, all over the world I was a flight attendant. I developed a deep interest in people, customs and different country habits. This knowledge is helping me a lot in my actual job. When I moved to Rome years ago I decided to become a Wedding Planner and now I'm happy to be part of this wonderful Team.
I will be happy to guide you across Southern Lakes such as romantic Bracciano and rustic Bolsena which are both very close to eternal city of Rome. I will be pleased to help you find the best venues, charming solutions, lovely decorations, for your unique wedding on Lake Bracciano.
I will let you know the charm of this great spot of Italy being your guide and help throughout all your wedding planning.

For more information about weddings in Rome and Lake Bracciano please contact us.