There are many couples who decide for a very intimate wedding.
If you are looking for a romantic wedding for two you could consider many ideas such cities of art like Rome – as Stefania mentioned in her past post – some exotic beaches or isolated villages.
However if you love lakes but want to keep it private, romantic and unique Lake Orta could be the perfect choice!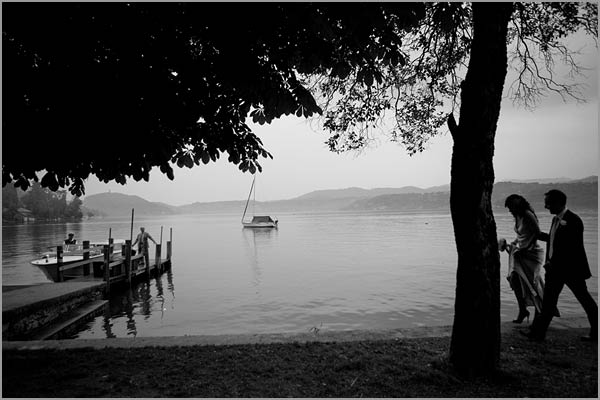 Orta is a pretty little village. It is completely pedestrian, medieval, facing quiet lake and it is tiny St. Julius Island.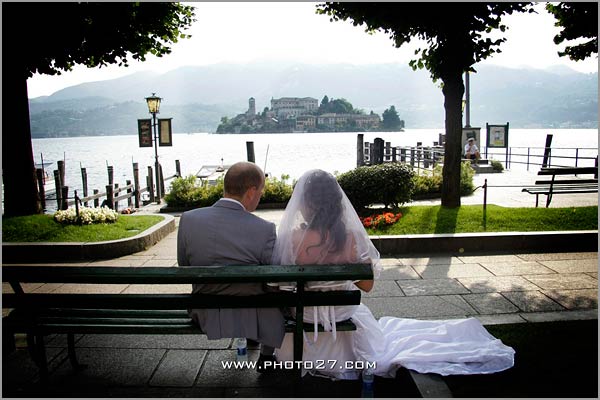 Best option is a romanic civil ceremony to Villa Bossi. We suggest to opt for a wedd day when narrow roads of Orta village are less crowded and more intimate.
You will discover real Italy here. You can choose to get ready in one of the lovely hotels in Orta overlooking the lake.
Bride could arrive alone with a rowing boat while groom is waiting for her to Villa Bossi. Just like Suzanne and Russell did.
They stayed to Villa Crespi to get ready. Then they had a romantic ceremony to Villa Bossi and after a romantic boat tour on the lake, they landed to the restaurant on St. Julius Island for a cosy dinner for the two of them.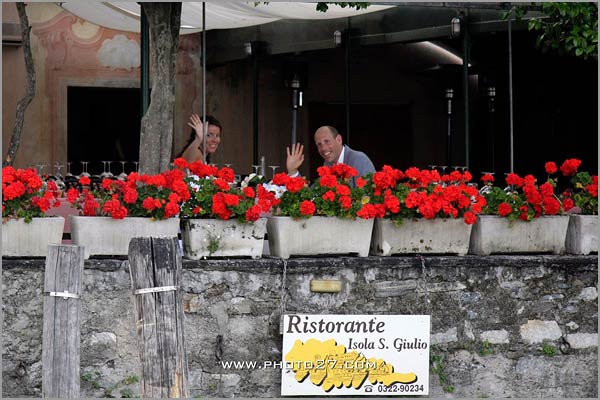 The same choice was taken by Bronwen and Josh – we mentioned about this lovely couple is a recent post Monika wrote.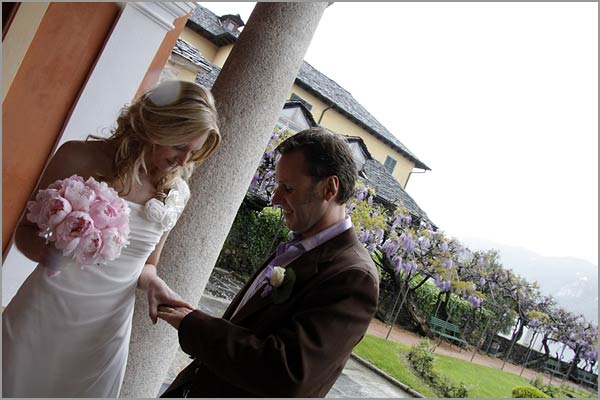 They came from Australia to get married here. They did not tell anybody about that. This is what a real elope!
It was the most romantic wedding of all and it was also the starting point of a one month long honeymoon across Italian country: Portofino, Tuscany, Amalfi Coast. What a great idea!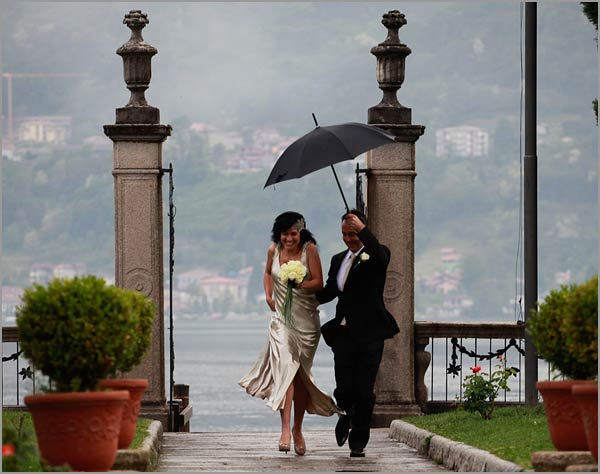 Marcus and Rebecca did the same but added more. They took the occasion to have a special dinner to Villa Crespi which has a 2 Michelin restaurant inside.
A romantic ceremony to Villa Bossi first and then a romanic and gourmand dinner to celebrate this event.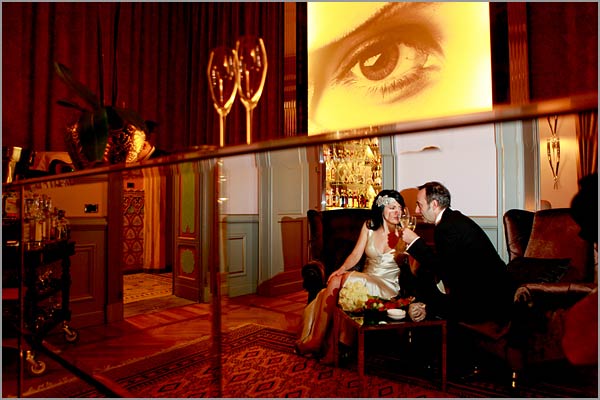 There are many special little corners to celebrate a wedding for two on Lake Orta. The location will make it even more special thanks to its intimacy cosines and quaint style.
Do not worry we will be able to provide you celebrant, witnesses and help as far as your documents are concerned, a great photographer to make it eternal, a pretty bouquet for the bride and anything you may think of.
We will literally pamper you!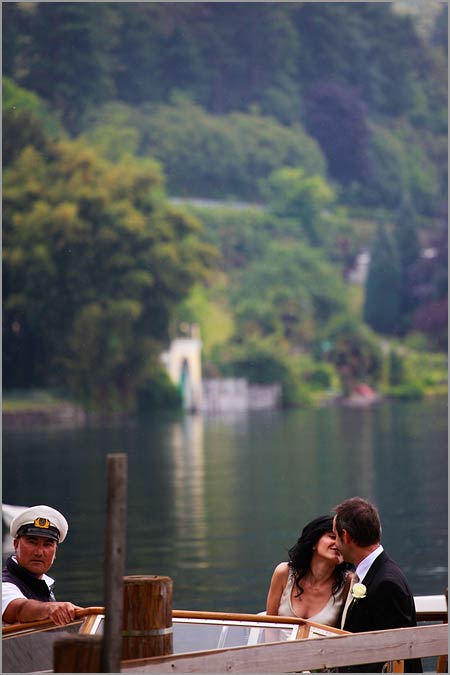 We are sure you will remember it forever and you will have great shots to show everybody when you will come back.
They will be all willing to do the same!
Valentina Lombardi is the Italian Lakes Wedding coordinator for Lake Orta and Lake Maggiore area.

She follows Italian and foreign bridegrooms who wish to celebrate their wedding in Piemonte and Italian Lakes area.
Valentina is Italian; she has worked in event organization business for years before becoming a wedding planner.

For any information about wedding on Lake Orta please CONTACT US.
All Images © Italian Lakes Wedding and:
photo 1, 8, 9 and 10: Ollmann-Ottaviano photographers, Torino
photo 2, 3, 4, 5, 6 and 7: Estella & Diego photographers PHOTO27.COM – Milan