Today let me go back in time for a while to last Spring to talk about Josh and Bronwen wedding on Lake Orta. It was a very intimate and romantic event with a very special atmosphere.
This was a wedding for two: Josh and Bronwen nobody else!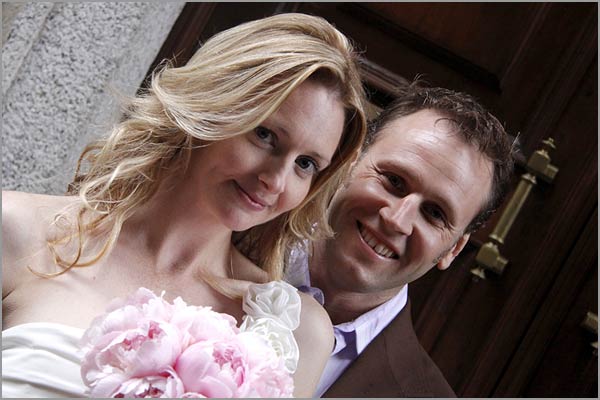 It is not the first time that a couple chose Lake Orta for an intimate and romantic wedding for two. Valentina will post soon a brand new article on this and the wedding for two she planned on Lake Orta.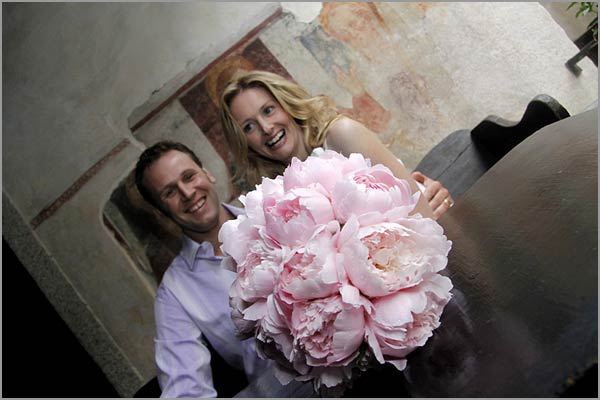 Josh and Bronwen are a young couple coming from Australia.
They come from very green Tasmania, South Australia and Melbourne. Tasmania is also famous to be Tasmanian Davil's home country, a little funny animal of Warner Bros Looney Tunes cartoons.
Melbourne and Victoria State from Great Ocean Road to Yarra Valley one of the greats vines areas of Australia.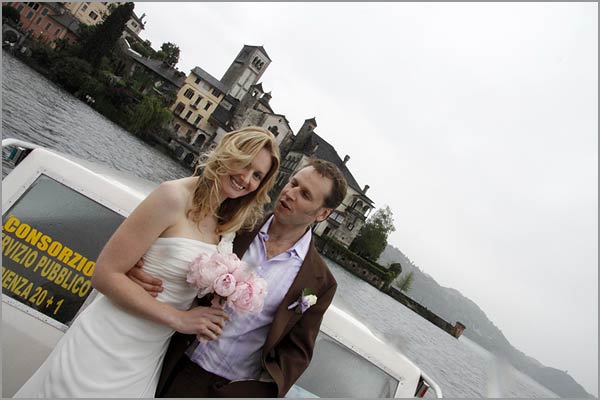 Last spring Josh and Bronwen decided for a long vacation in Europe a destination of this journey was a special one: wedding destination!
Josh and Bronwen looked for an intimate and special place so this was the reason for Lake Orta. On the day of the wedding a light shower and a little bit of haze on the lake created an even more magic and enchanting atmosphere on the lake.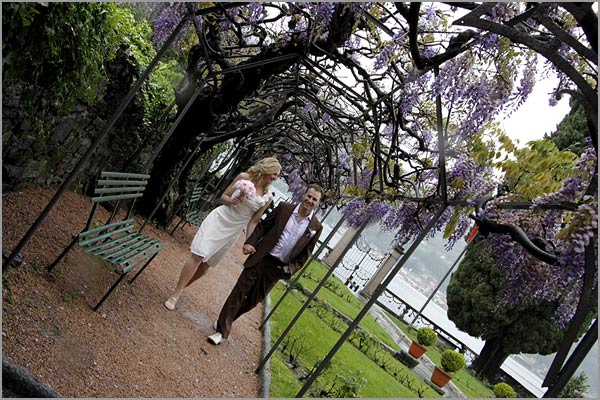 The bouquet I created for Bronwen was also dreamy and romantic: a pink peonies bouquet just like she dreamt!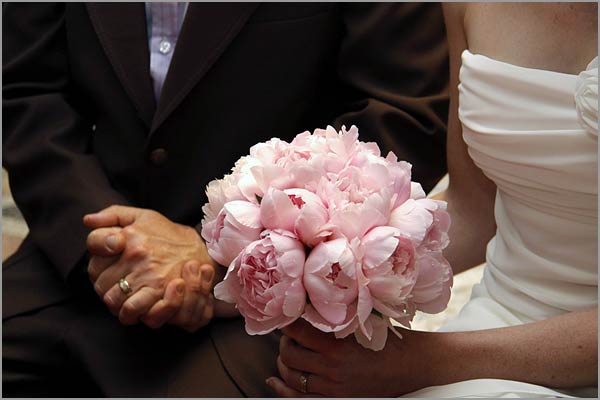 Peonies are elegant and precious flowers and most of all they are Bronwen's favorites!
Peonies have light pastel colors like white and pink and they are just light and rich. They are often used in many cultures for ceremonies even if it was forgotten for a while during the 70s and 80s to come back on fashion in these last few years. Now peonies are among most wanted flowers for weddings, just like roses.
Peonies are spring flowers, it can be available all year but perfume wont' be the same and most of all they won't last that much.
There is nothing like a peony in spring!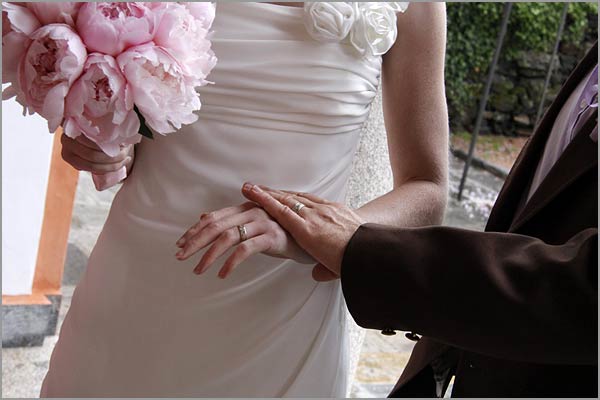 The event was planned by Valentina Lombardi and followed by Photo27.com.
We would like to thank them for their wonderful photos of Josh and Bronwen on their lovely day on Lake Orta we could publish on this post.
Monika Andenmatten is La Piccola Selva's floral designer.
Based in lake Orta, has worked with brides for over 20 years to create floral arrangements for weddings in the Italian Lakes district.
His wedding arrangements are creative, elegant and sophisticated. Monika will be able to help you choose how best to incorporate floral design into your wedding celebrations. From the initial consultation to the wedding day, she will make your wedding flowers truly an expression of your dreams.
For any information about wedding on Lake Orta please contact us.