arina and David chose
Lake Como
for their Italian wedding. They always dreamed to visit Lake Como and so they finally chose it for their special day!
We can definitely say that wonderful Lake Como frame made their special day unforgettable!
Our lovely couple opted for a
civil ceremony in Ossuccio
and a wedding reception at the
Royal Victoria hotel in Varenna
, where they enjoyed their staying with their guests.
Have a look to the amazing wedding photos by
Lisa di Giglio
.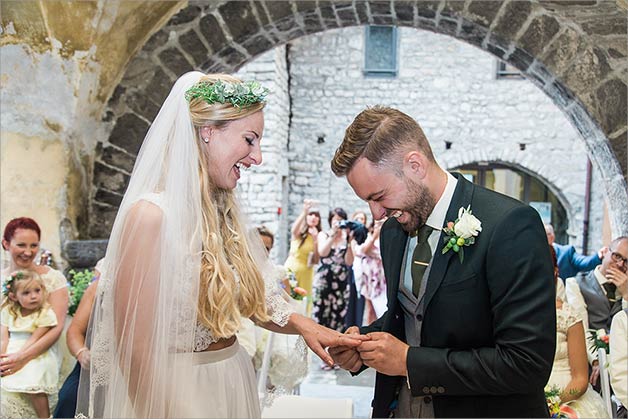 A touching ceremony in Ossuccio, an historical venue on Lake Como
Karina and David's wedding day
began in romantic town of
Varenna
just on Lake Como shores.
After getting ready with their families and friends, they took two different boats to get to
Ossuccio
village. It is just here where they pronounced their
Yes, I do
in a very evocative frame.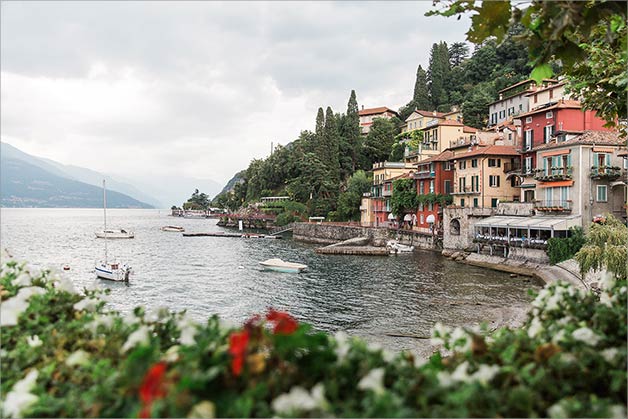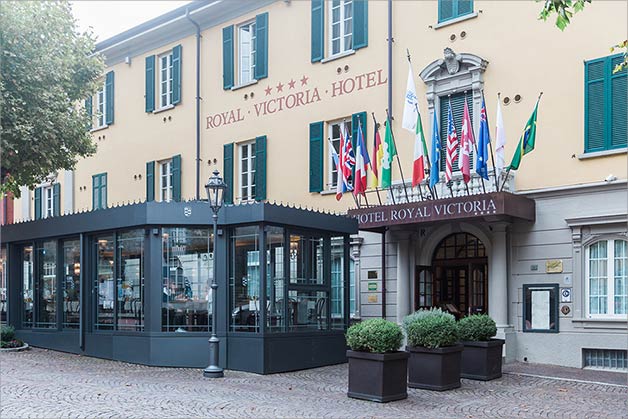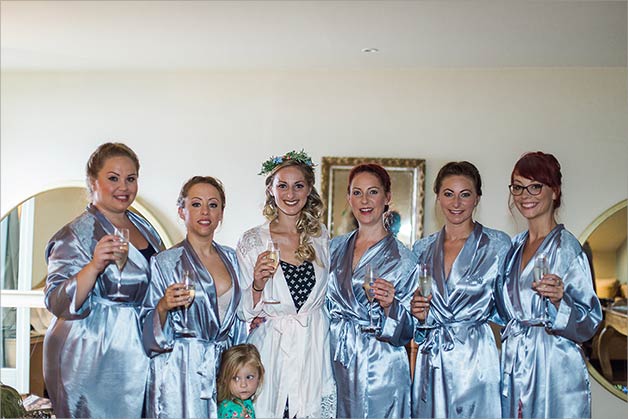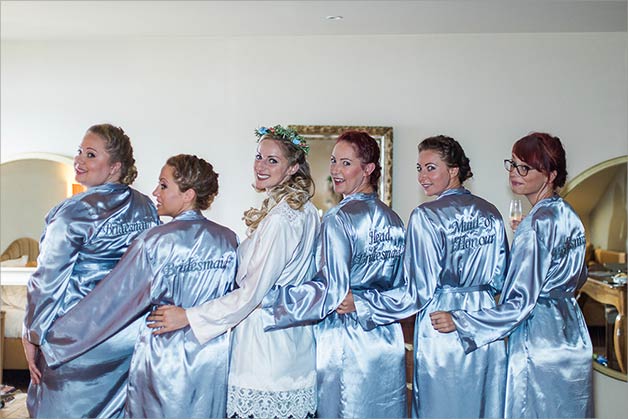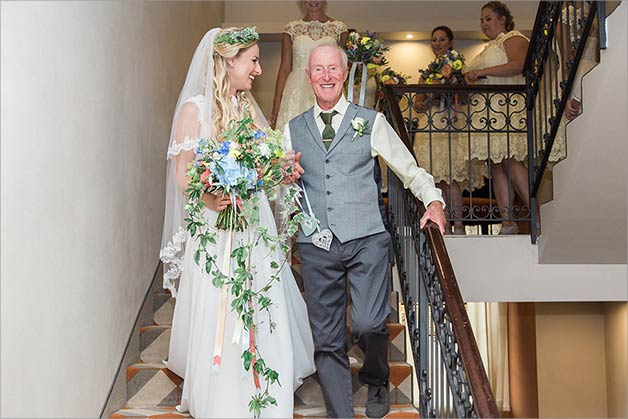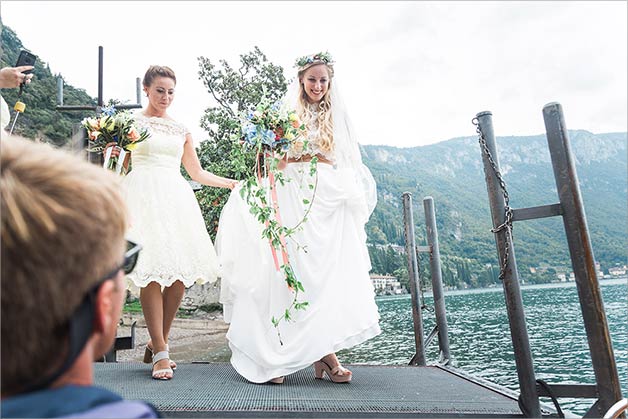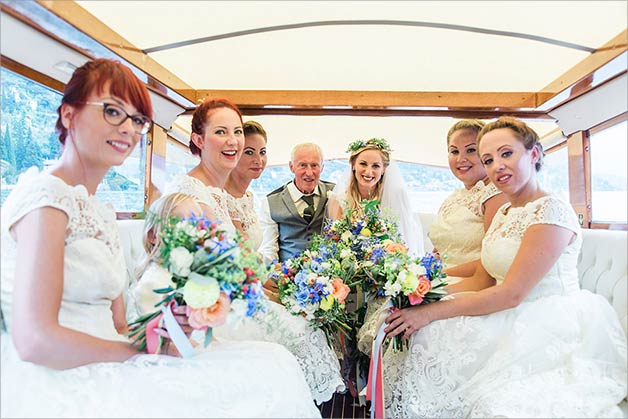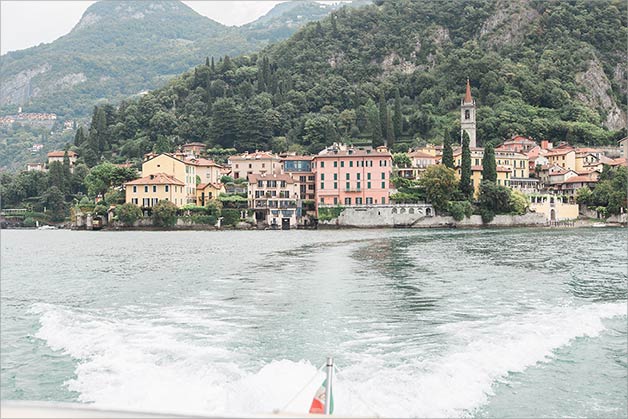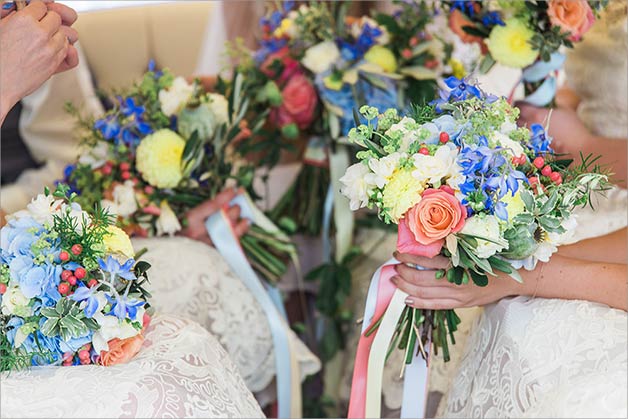 Before bridal arrival everyone was filled with excitement and anticipation! When it was time for the wedding ceremony they all enjoyed bride's arrival at historical porticato of Santa Maria Maddalena in Ossuccio Town Hall. The moment was just perfect: a special and intimate atmosphere for a very special wedding on Lake Como.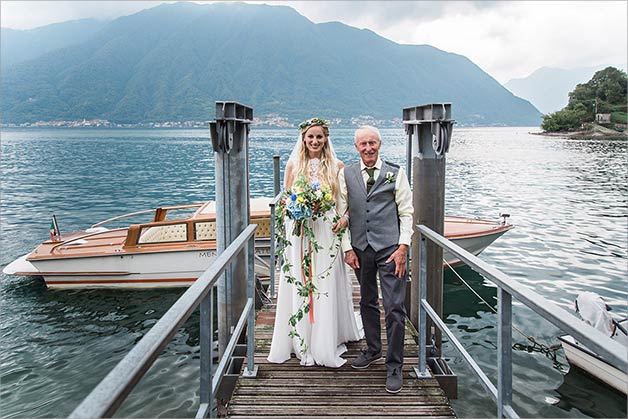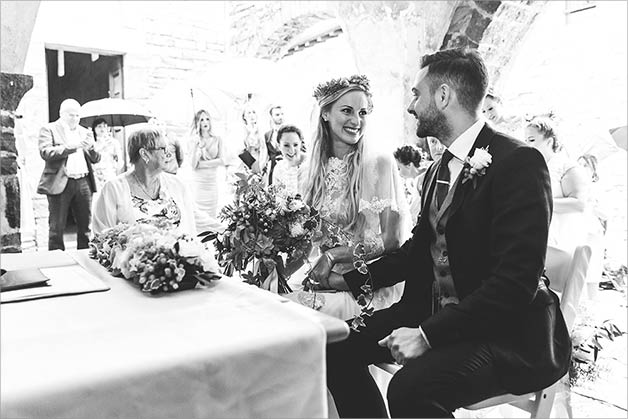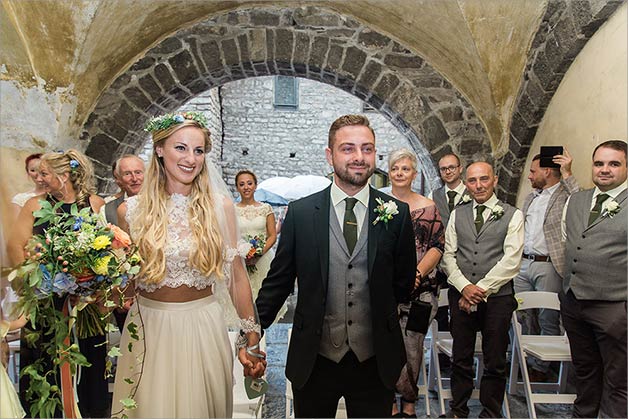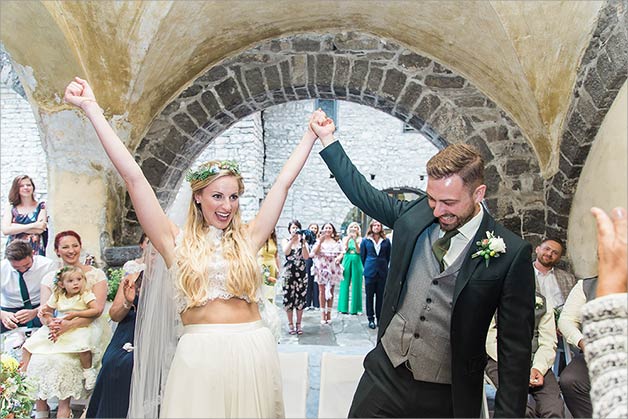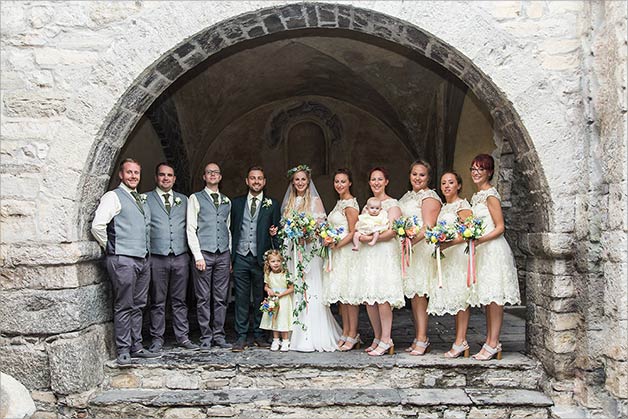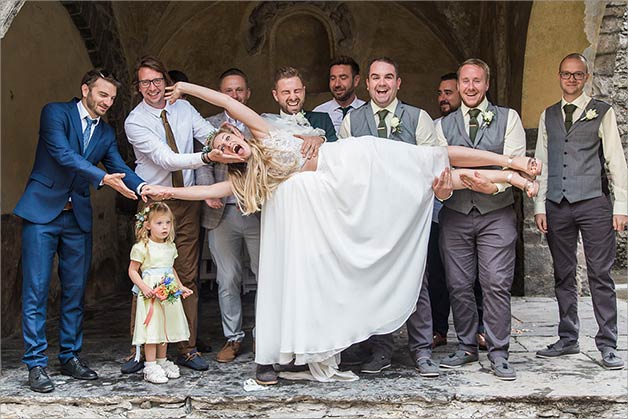 A boat tour and a joyful wedding reception on Lake Como
After the ceremony in Ossuccio bride and groom and their guests enjoyed a lovely boat tour! They could have the chance to enjoy special corners of the Lake from the waters! They all loved it!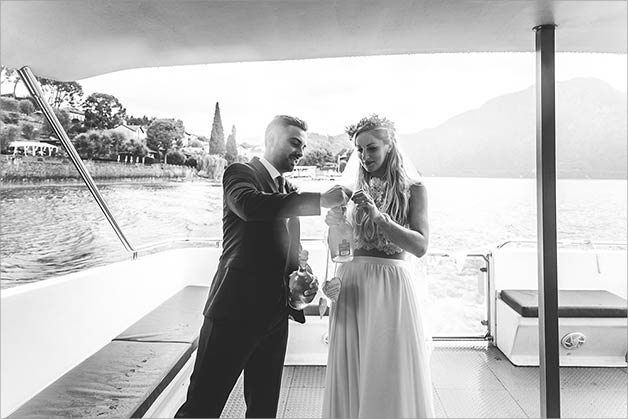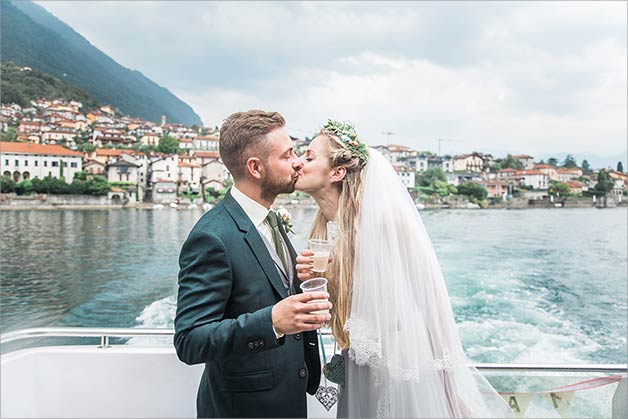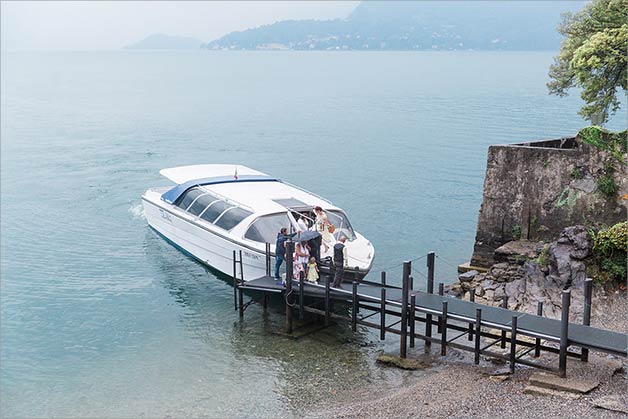 Then it was time to celebrate!
Our bride and groom opted for an intimate dinner at the Royal Victoria Hotel in Varenna, followed by a fun night of dances all together.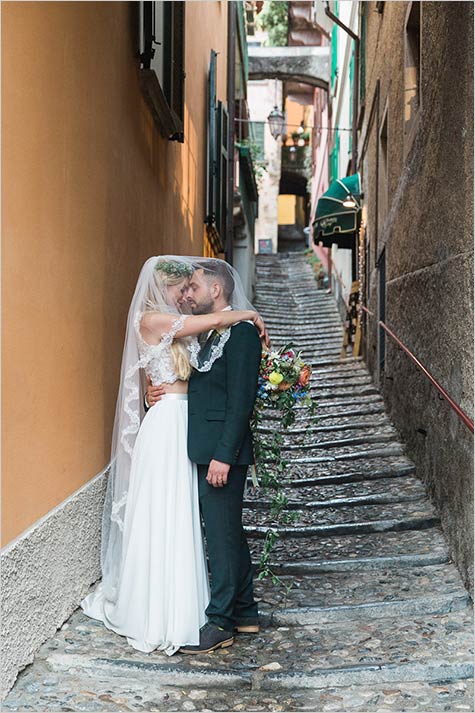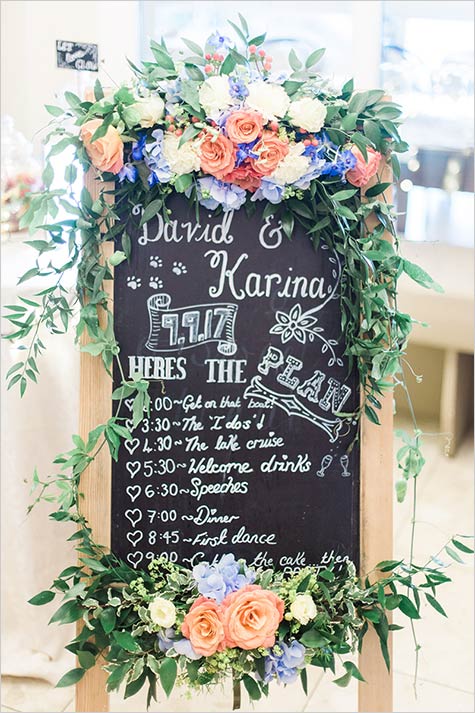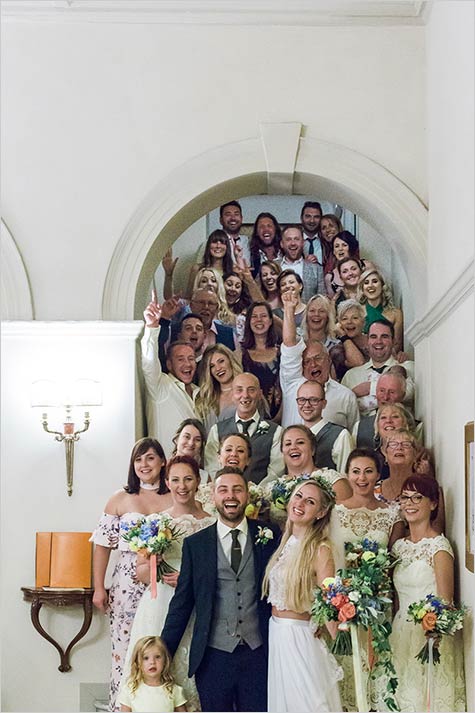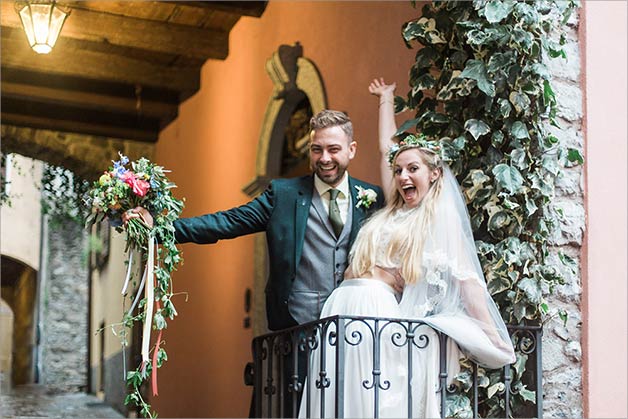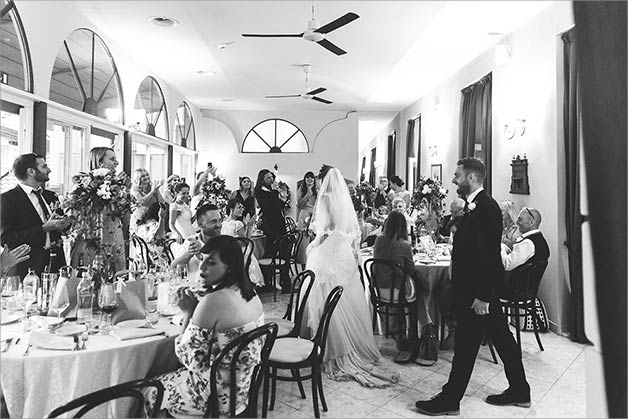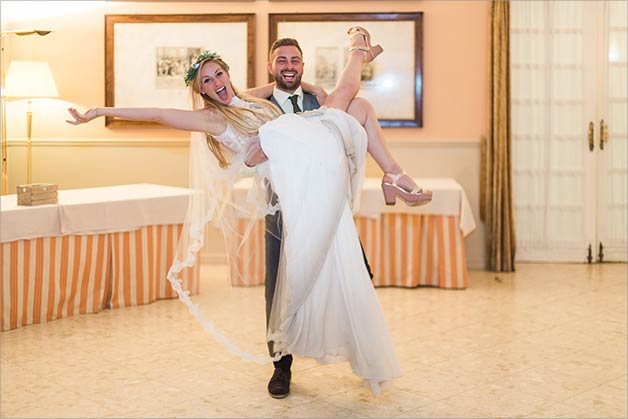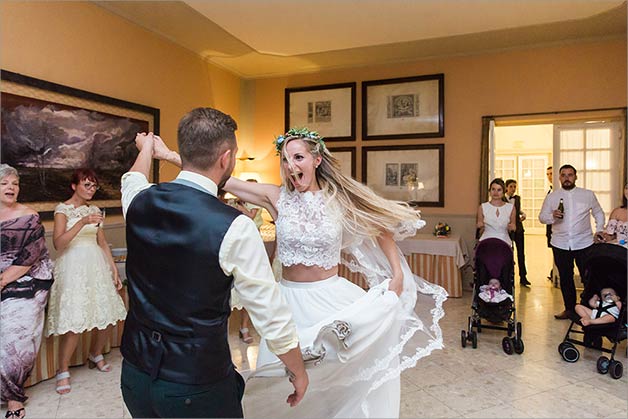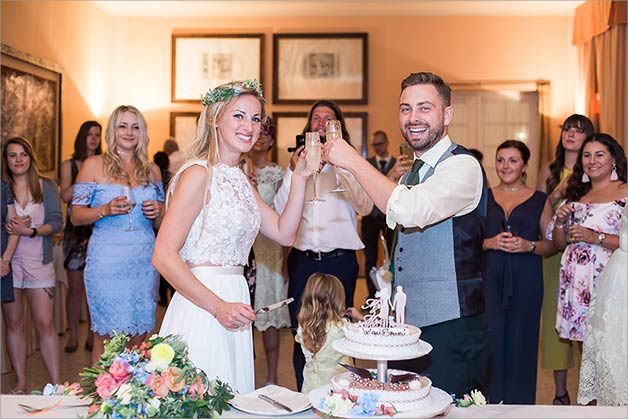 We can definitely say it was the perfect way to celebrate with their family and friends… we are so happy we had the honour to let their dream wedding in Italy come true!