hat a wonderful way to celebrate a wedding in a medieval scenario at
Malcesine castle
on
Lake Garda
! Enjoy cobbled streets, stones walls of the houses and lovely beaches at the foot of the castle. This is
Malcesine
! A traditional wedding at Malcesine Castle!
Rebecca and Samuel
came from
England
and they fell in love with all this.
Our bride and groom travelled with their families and friends to share with them an amazing
wedding on Lake Garda
.
Chamomile and lavender
were a perfect blend for the bridal bouquet and all floral decorations.
A special thanks to
David Christian Lichtag photographer
. We can enjoy his amazing shots!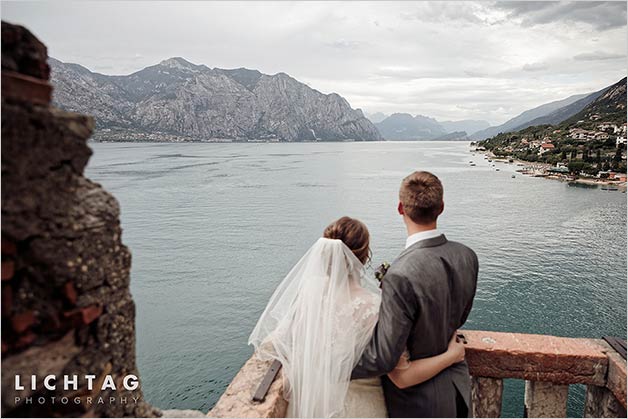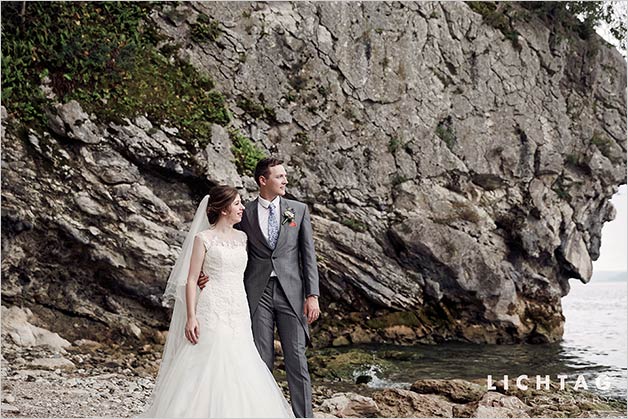 A traditional wedding ceremony on the top of Malcesine Castle
Walking along the ancient cobbled streets of the village and finally reach Malcesine Castle is like a dive in the past. A wonderful fairy tale experience!
Rebecca walked to Malcesine Castle with her bridesmaids. The view was amazing! Here you can really understand the greatness of Lake Garda and its nature.
Lovely music of a string quartet made the ceremony even more special and emotional!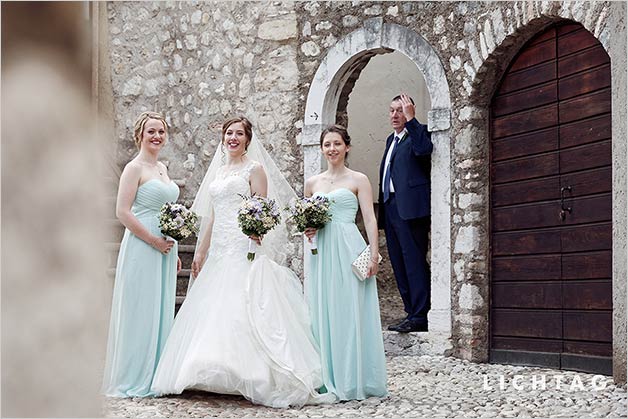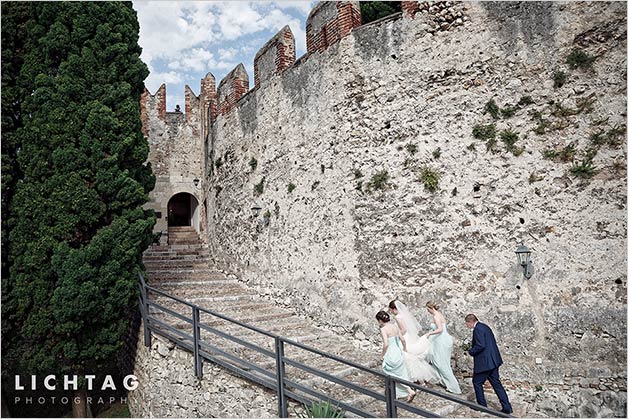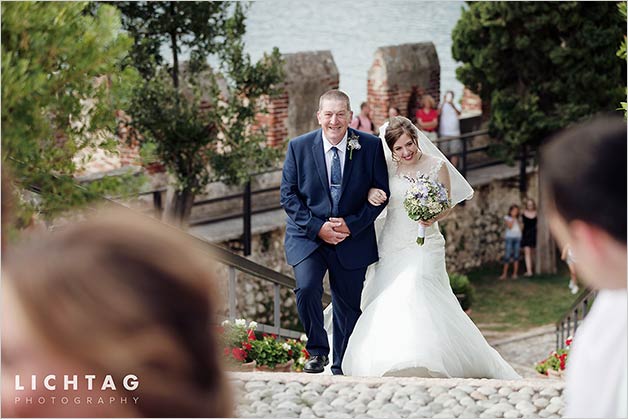 Wedding photos by the beaches on Lake Garda
Malcesine castle is located on the top of a hill. Walking down the hill you can reach a romantic small beach where Rebecca and Samuel had their special wedding photos. From this position the view is stunning!
They walked across the village, along narrow streets and they finally took the way to the restaurant where wedding reception dinner was planned.
Sunset was the perfect frame to begin wedding reception!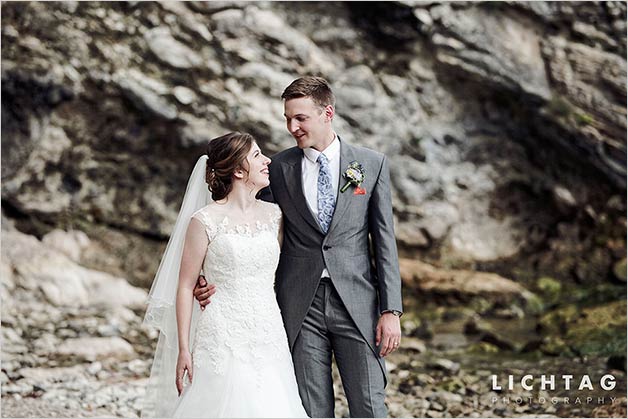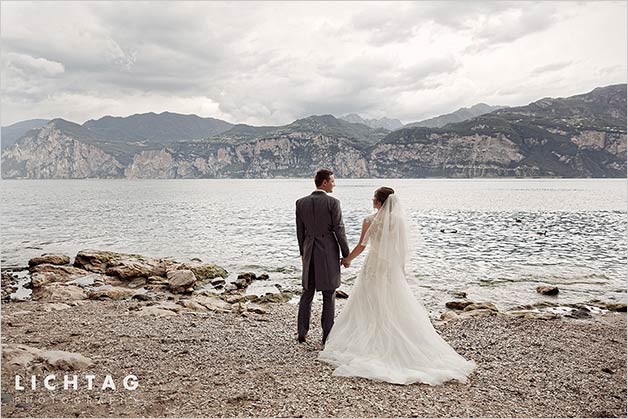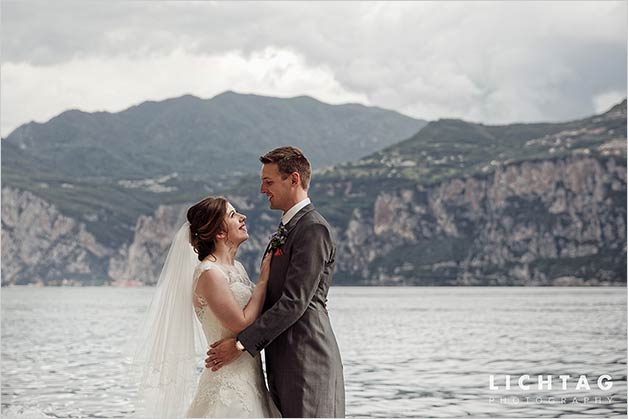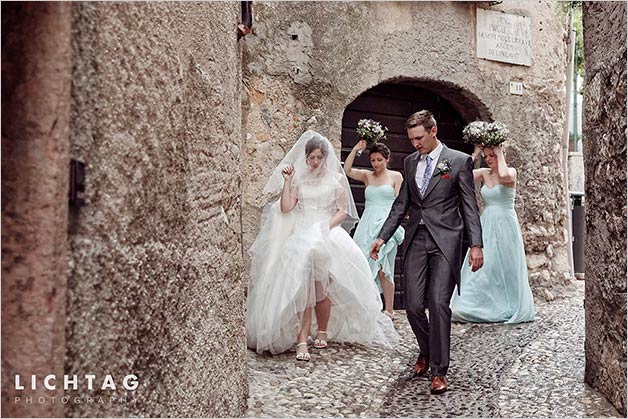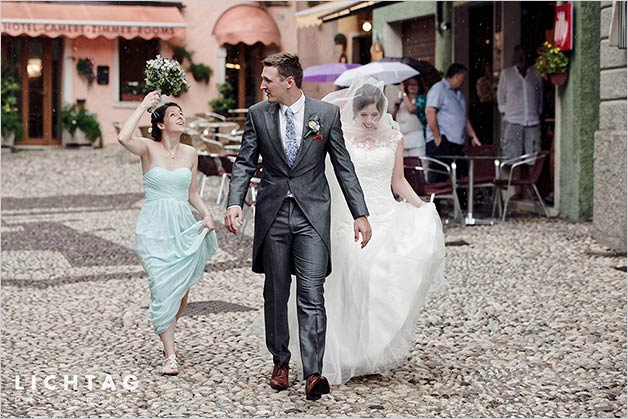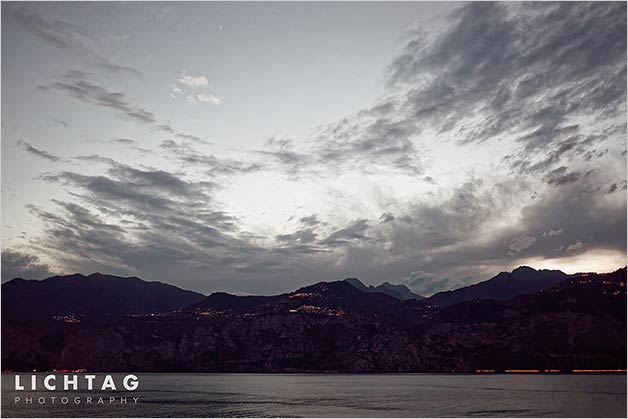 A fun wedding party with music and dances on Lake Garda
Rebecca and Simon choose a Michelin starred restaurant for their wedding reception on Lake Garda. Food was delicious. At their arrival a band played some music to welcome them and made the perfectly lively atmosphere to begin a party. The croquembouche wedding cake gave an original touch at the end of wedding dinner. Band entertained all guests and danced the night away.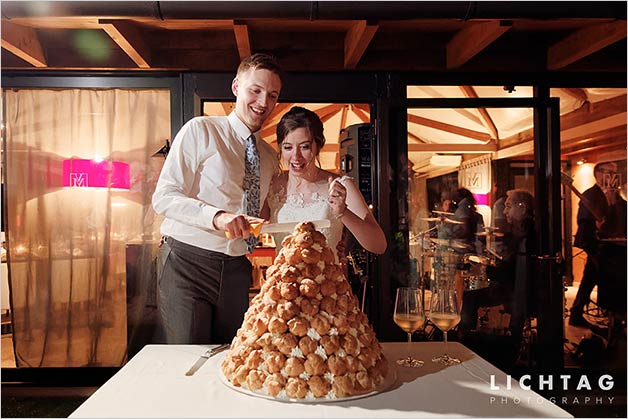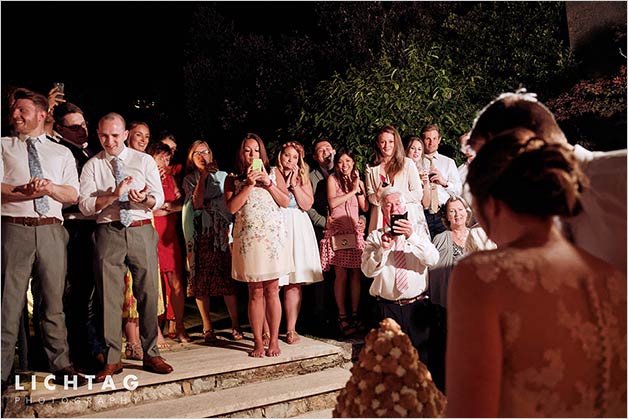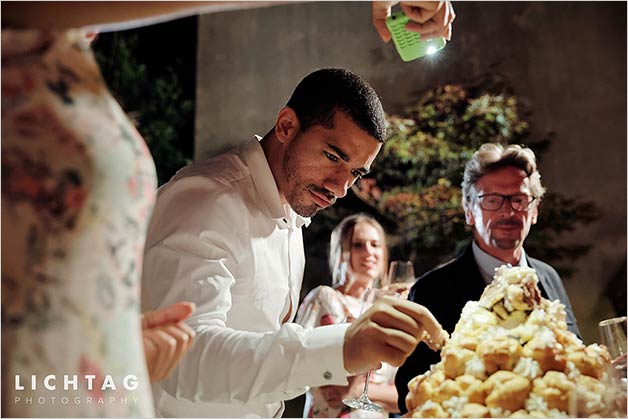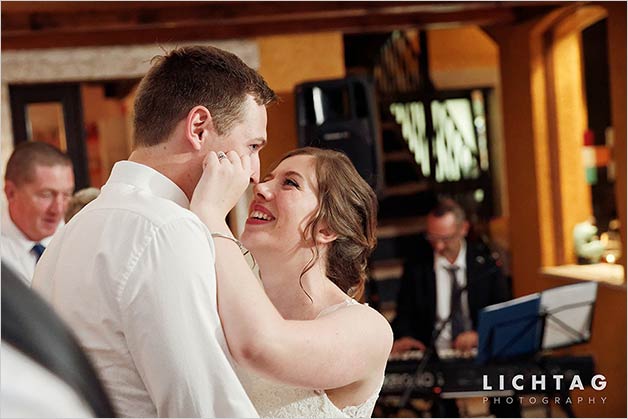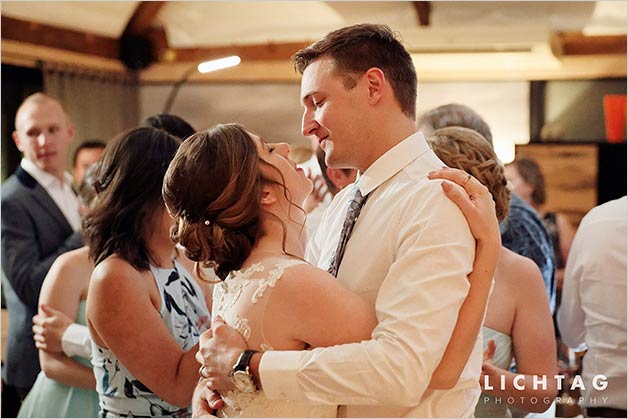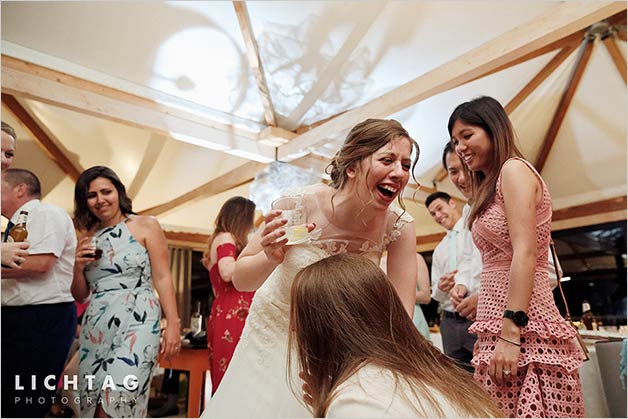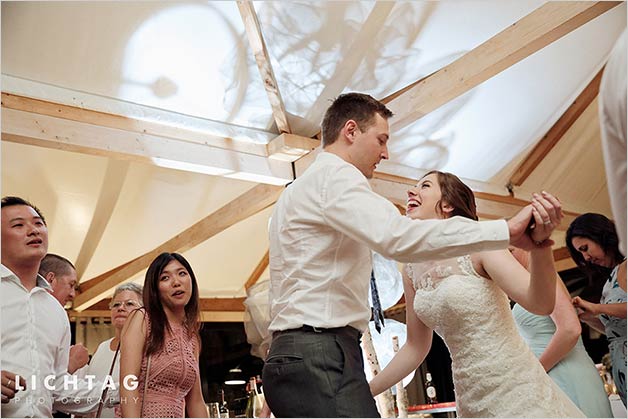 At night the castle is wonderful! Have a look to the great shots by David Christian Lichtag! They perfectly captured the magic of the venue.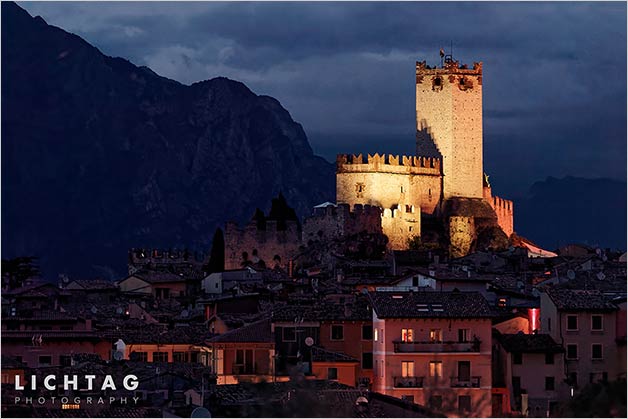 Thank you so much to Rebecca and Samuel for sharing your event with us in Malcesine on Lake Garda!