hat a marvelous couple Lisa and Russel! All of us got involved in the blend of tenderness and joy they gave off, a sort of wave of kindness. What I read in their hearts was all that counts in life rather than appearance.
They came from the United Kingdom and they wanted an intimate ceremony to share with their loved ones.
Their ceremony took place at
Malcesine Castle
. A fantastic
cruise on Lake Garda
followed and last but not least, by a delicious dinner in a
typical Italian lakefront restaurant
by the shores of Lake Garda.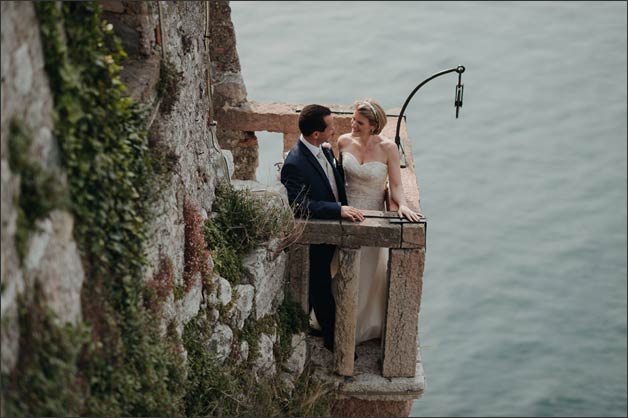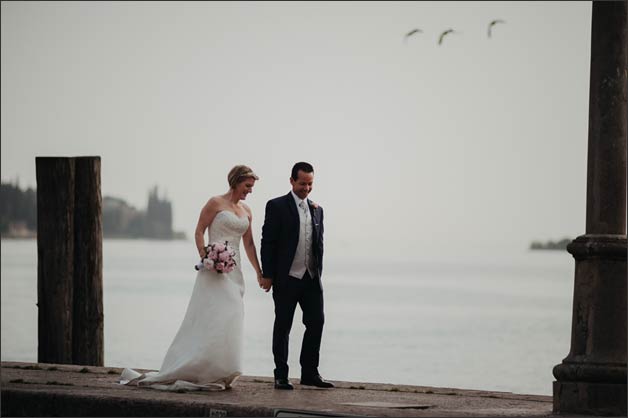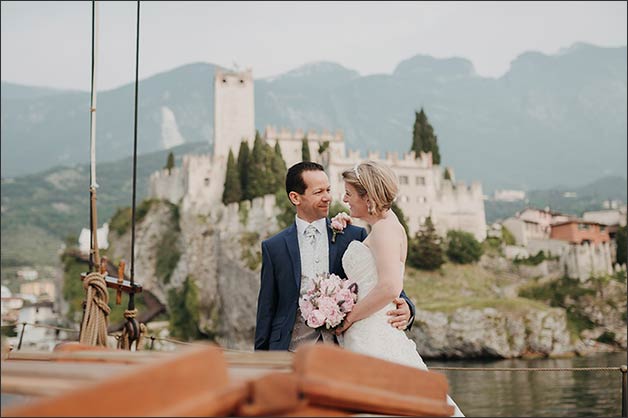 Emotional getting ready for bride and groom
Emotions easily take over during the getting ready because the whole day is ahead and expectations are so many!
Lisa was very excited and blissful all in one. Her pink peony and lavender bridal bouquet was absolutely romantic.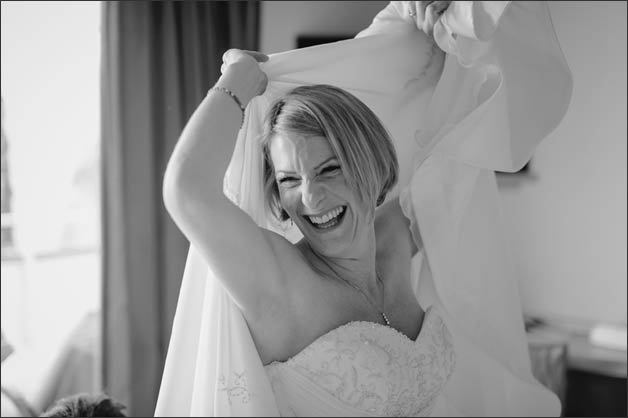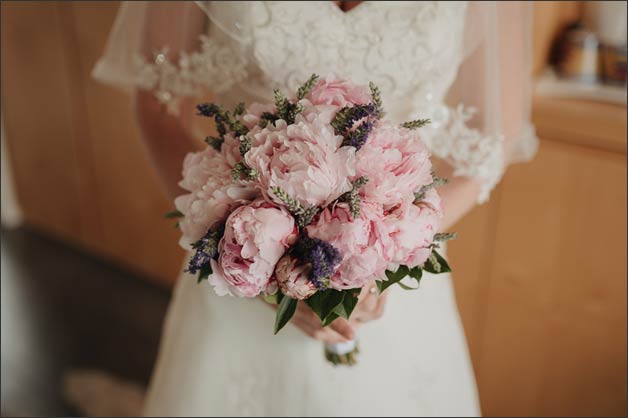 A romantic ceremony in Malcesine Castle
After a pleasant walk down the rocky roads of the romantic medieval hamlet, Lisa got to the castle overlooking Lake Garda and, to the enchanting sound of a harp, she reached her groom: the dream was finally coming true!
Ancient walls and the breathtaking view over Lake Garda, upper terrace of the castle is simply stunning!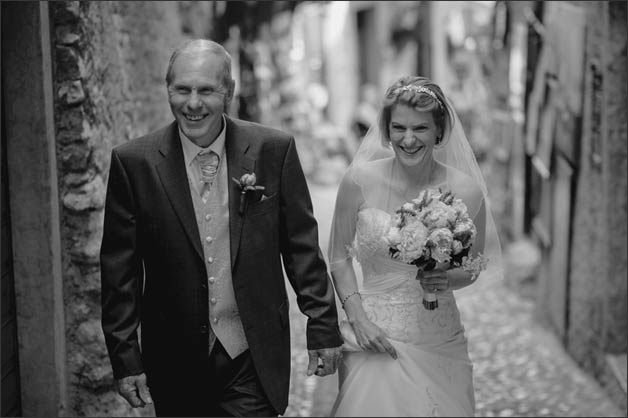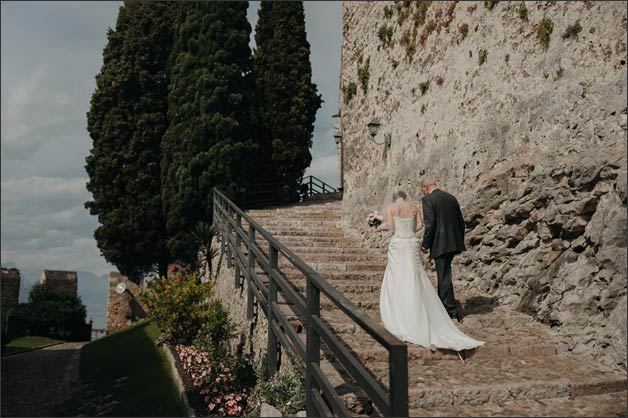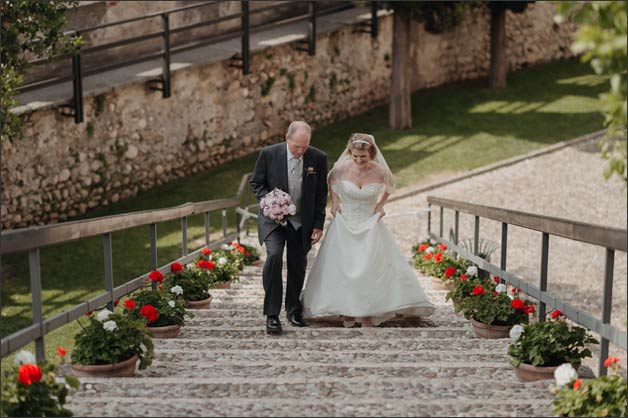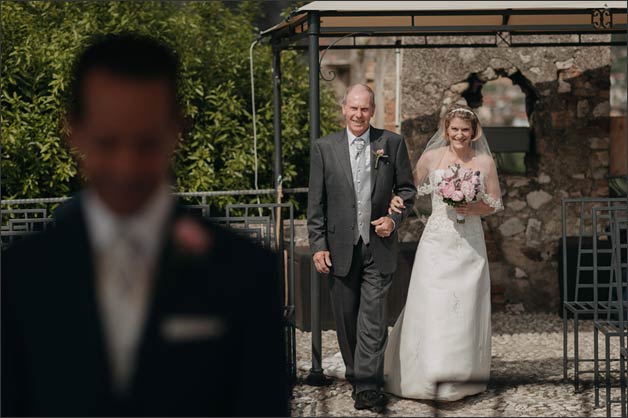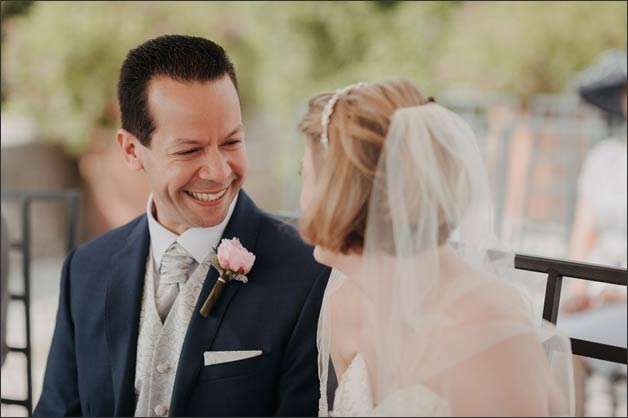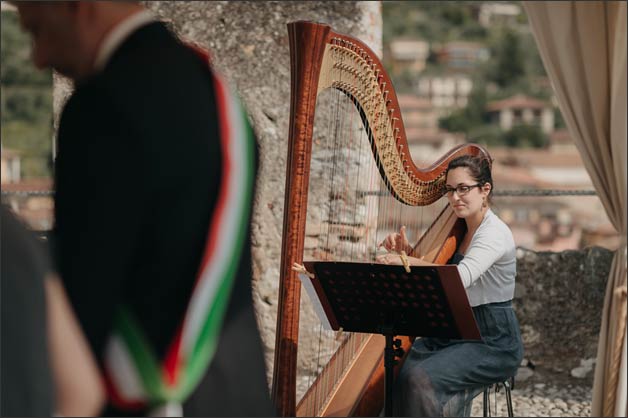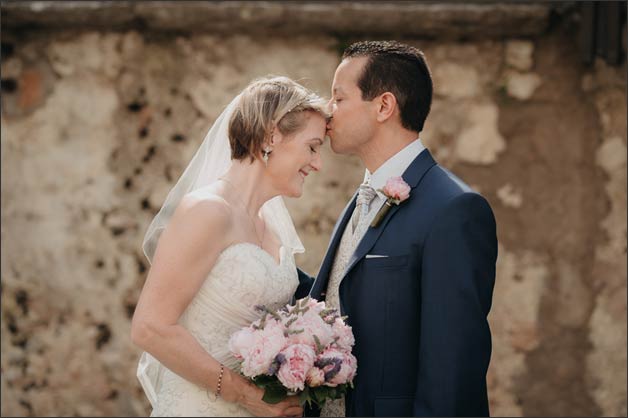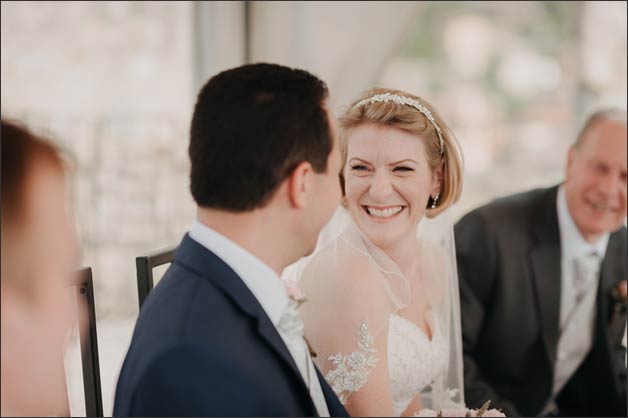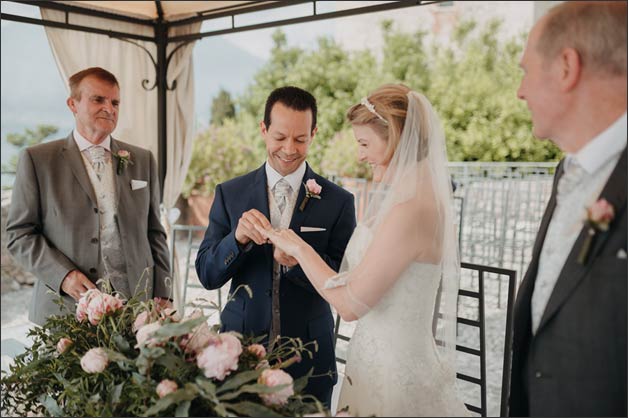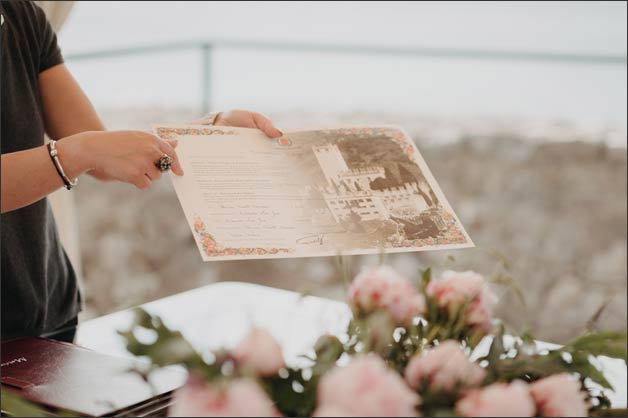 After wedding ceremony, while their loved ones were sipping some delicious local Prosecco, Lisa and Russel took advantage of the most picturesque corners of the castle and surrounding village to have some great wedding photos.
There is a little balcony on a side of the castle and from up there it is possible to enjoy a lake view which is just unbelievable. You can see the entire beauty of Lake Garda.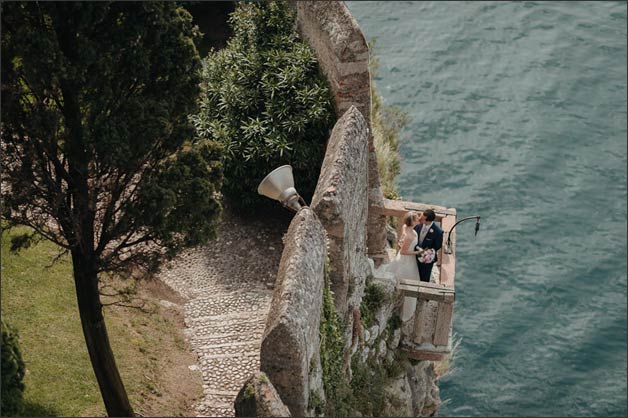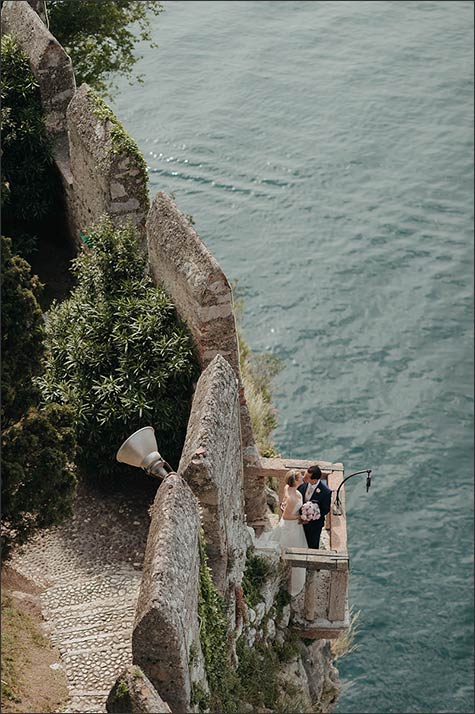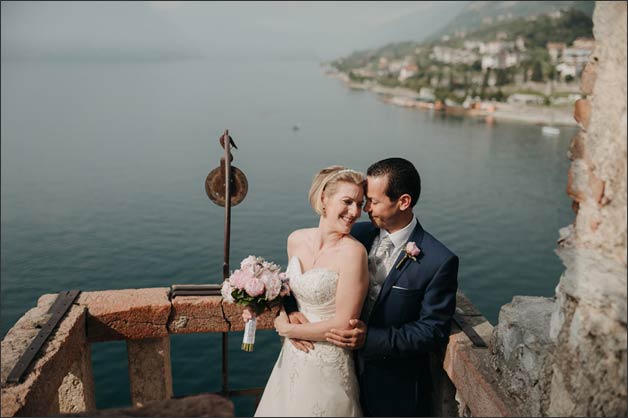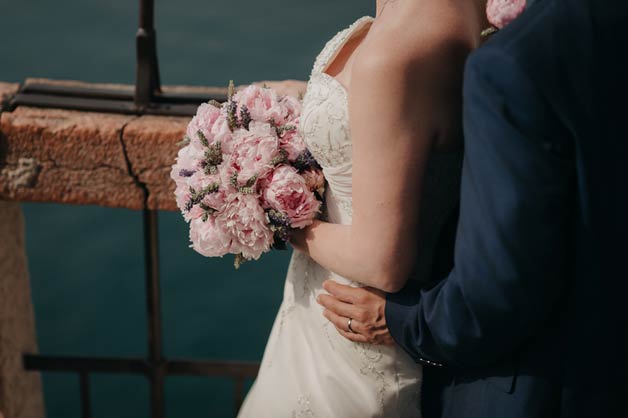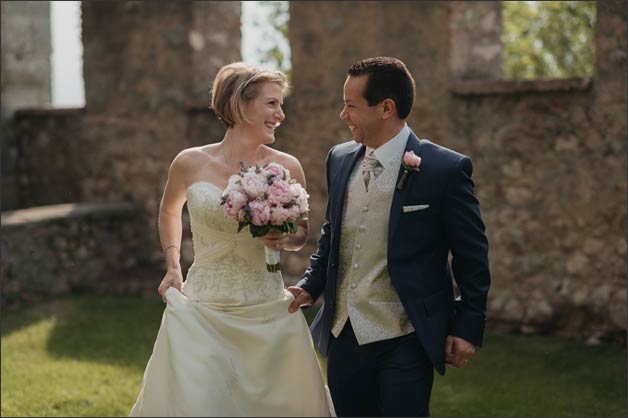 A special cruise along the North Coast between Lake Garda and mountains
The Northern side of Lake Garda is surrounded by mountains, the most famous of which is Mount Baldo.
A beautiful restored ancient clipper took Lisa and Russel on cruise. Such an unforgettable experience! It took two whole years, from 1926 to 1927, to have this marvellous clipper restored and we can still enjoy it to revive history and traditions.
The aperitif on board was the perfect end to this trip though the natural beauties of Lake Garda: everlasting memories in the newlyweds' hearts for sure!
And to top it all off, a romantic lakefront terrace was waiting for Lisa and Russel to spend the evening of their Big Day under the stars. It was also a good opportunity to taste some exquisite typical Italian dishes matched with local wines.
Finally, a delicious berry wedding cake gave a lively and colourful touch to the whole wedding reception!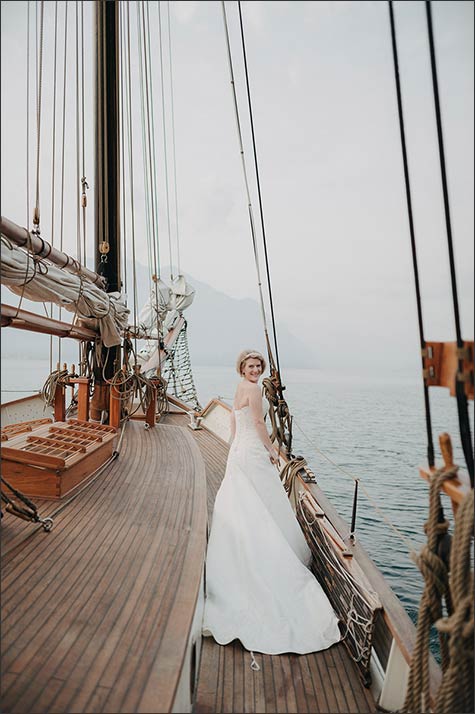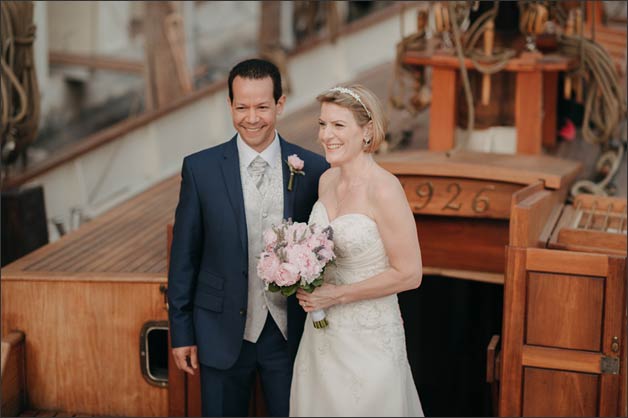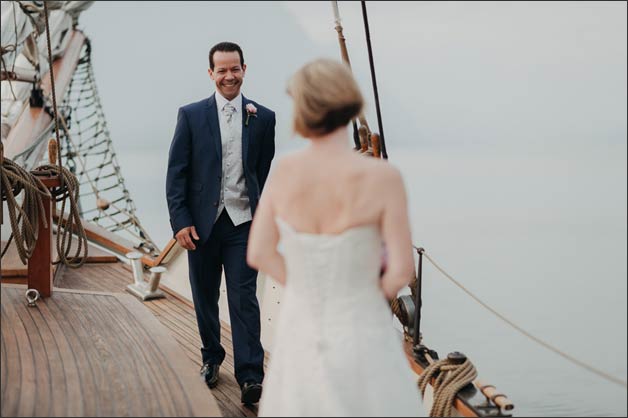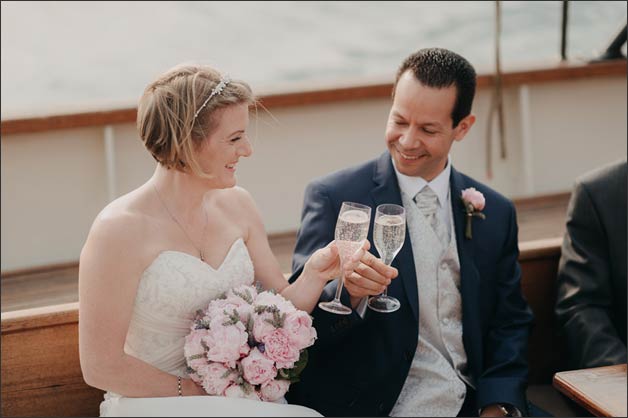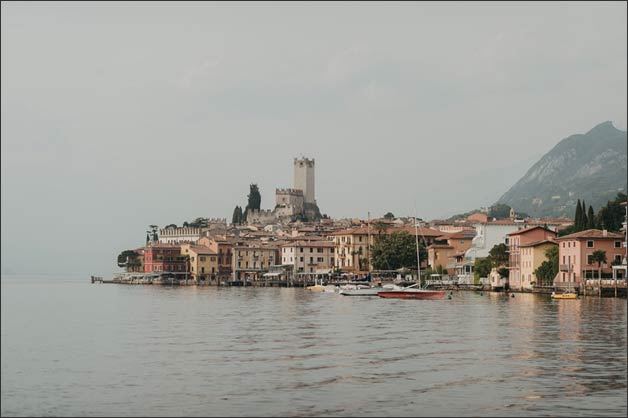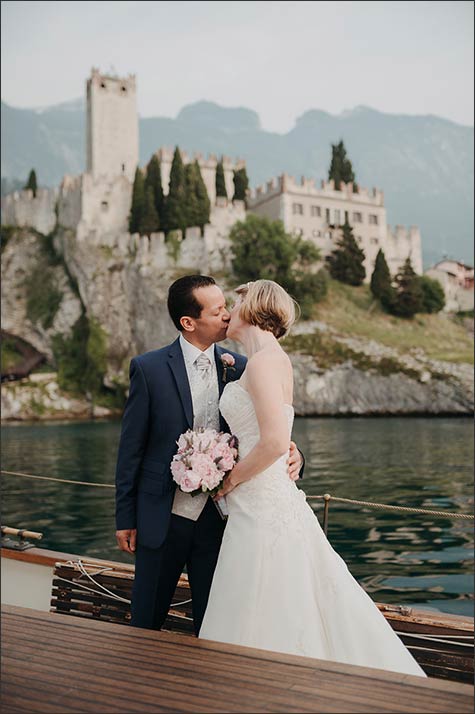 Thank you Lisa and Russel for sharing your joy and your wedding day on Lake Garda with us. I am pretty sure this experience has given you both some fond everlasting memories.
Special thanks to Sergio Sarnicola too for the beautiful photos of this special day in Malcesine Castle.