ouples who ask us to plan their wedding, want to create something unique and memorable for special day. Side of a wonderful ceremony they want to give their guests an experience and thank them for joint them in such and important day!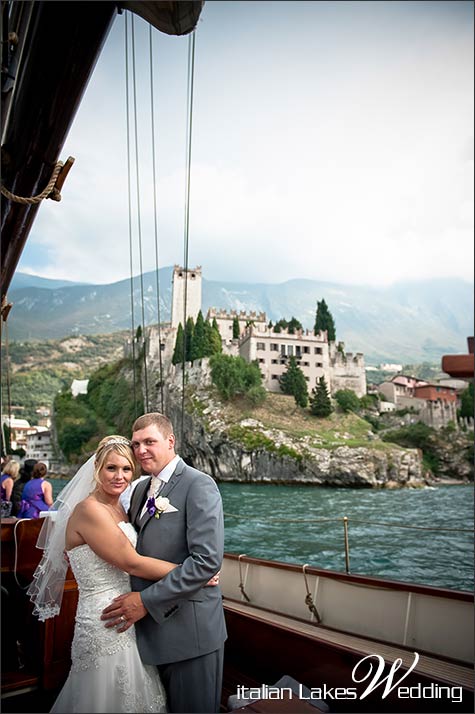 A magical tiny village
Malcesine is a unique destination for a wedding! it is a small quaint village facing Lake Garda. It enchants with its typical Italian charm.
Narrow cobblestone roads guide you from tiny harbor to the castle as if it was suspended on the deep blu of the lake. All this is a perfect frame for a romantic wedding.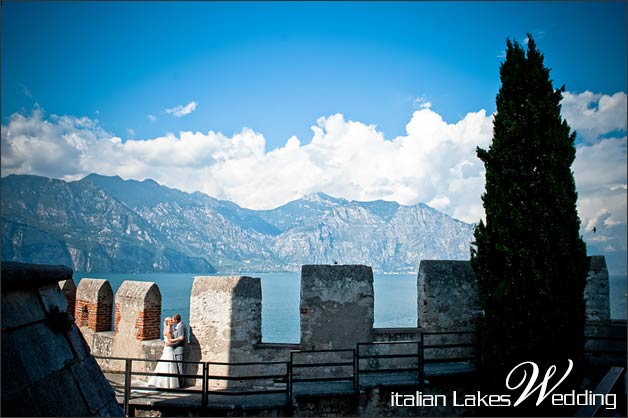 Nicola and Stephen came from England.
They are one of our couples who chose beautiful
Scaliger castle
for their. A sunny morning, the scenario of the lake and surrounding mountains were the perfect frame to pronounce their vows.
As
wedding planners on Lake Garda
we are pleased to can suggest some special touches to create a magic mood for your wedding.
This time we suggested something from far 1926!
A purple touch for the ceremony
For her civil ceremony at the castle, Nicola chose to arrive on a Piaggio Ape Calessino. It was the typical Italian mean of transport in holiday resorts of the 60's. It was perfect to move along narrow streets of Malcesine.
Her three bridesmaids in their purple dresses and with small white roses bouquets were waiting at the castle to walk with her to the beautiful terrace overlooking the lake for the ceremony. Groomsmen wore a purple tie and groom had a white rose and purple lysianthus buttonhole to match bridal bouquet.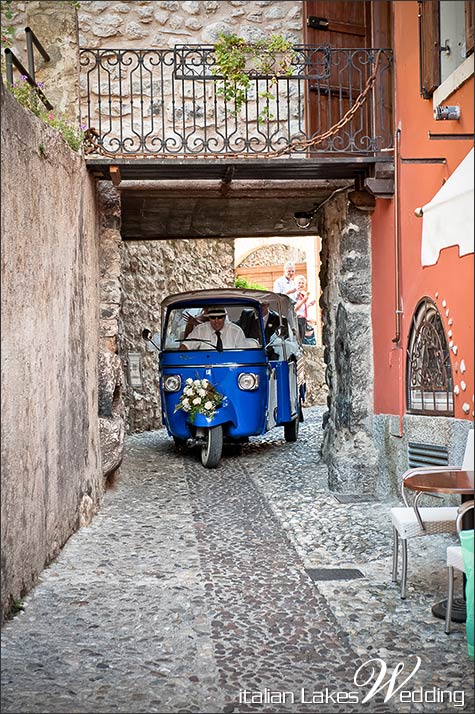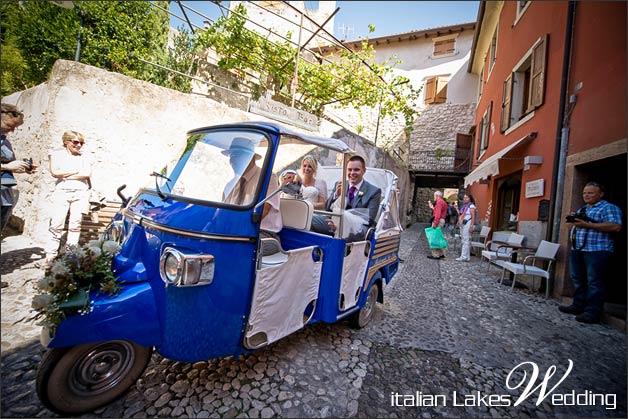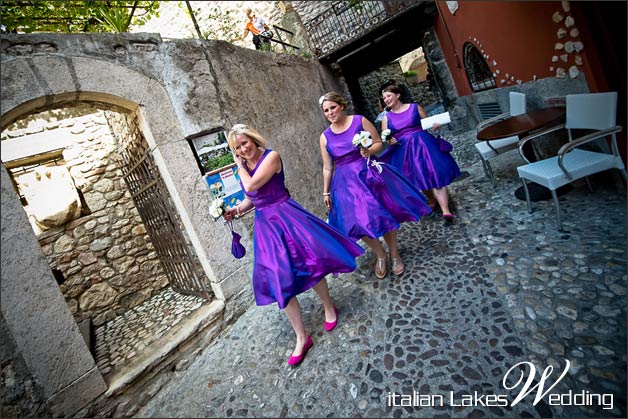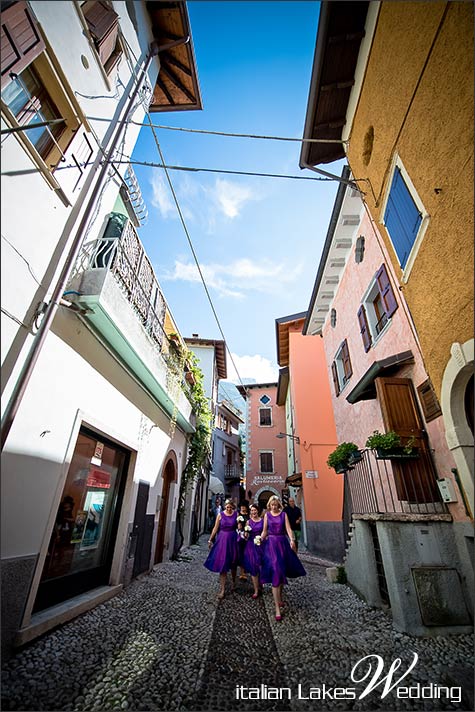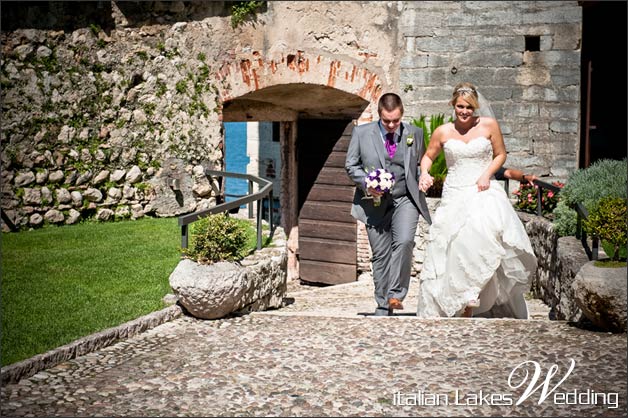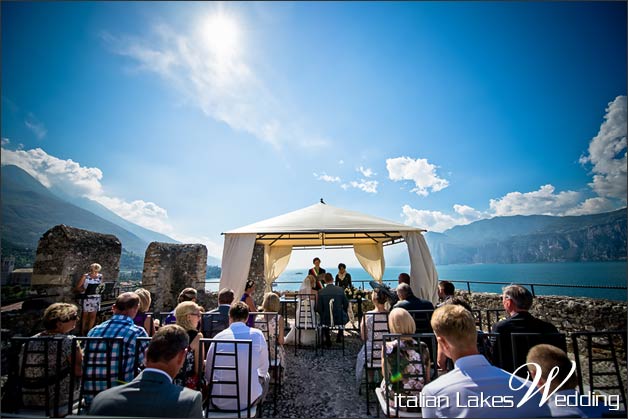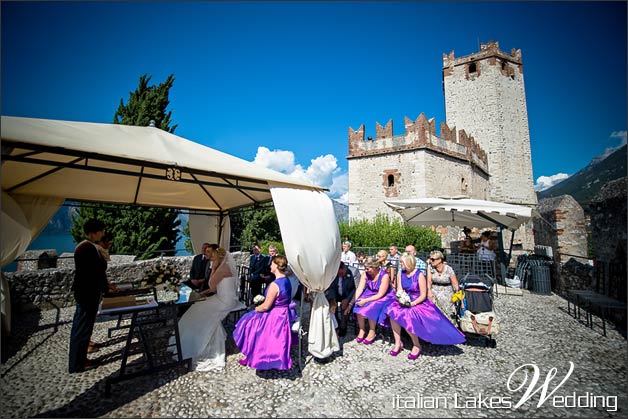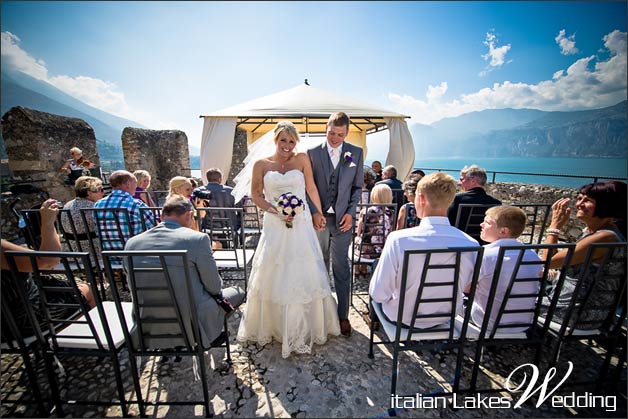 After a lovely ceremony and some photos at Scaliger Castle, newlyweds, heir friends and relatives reached Malcesine main pier. A short walk from the castle where Nicola and Stephen prepared for them a lovely surprise.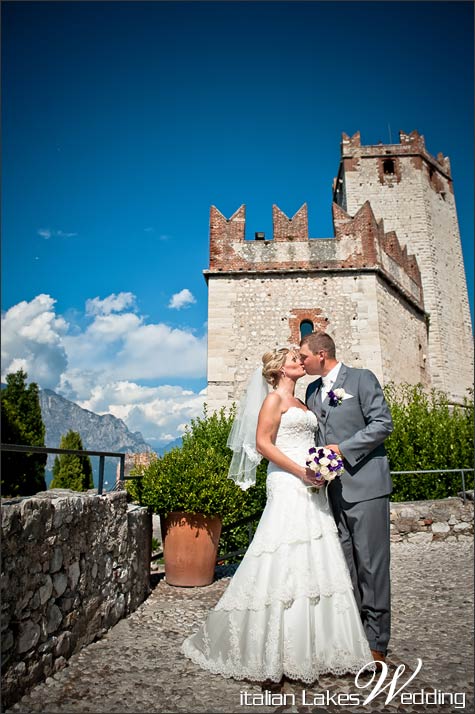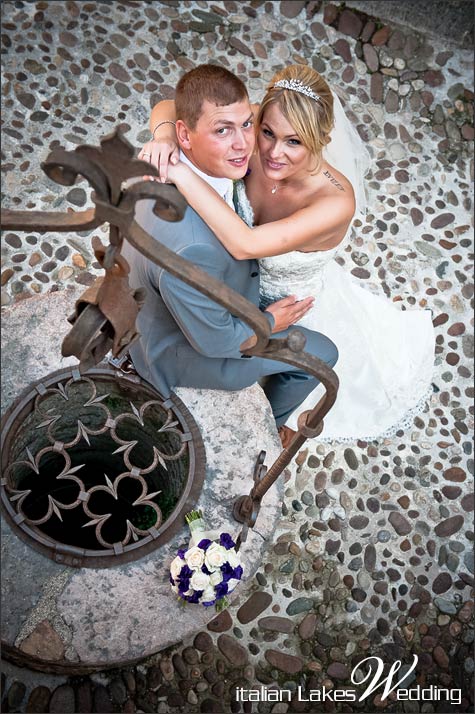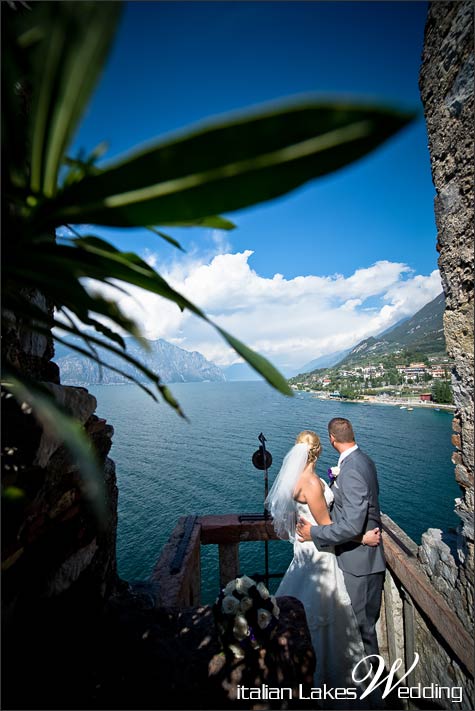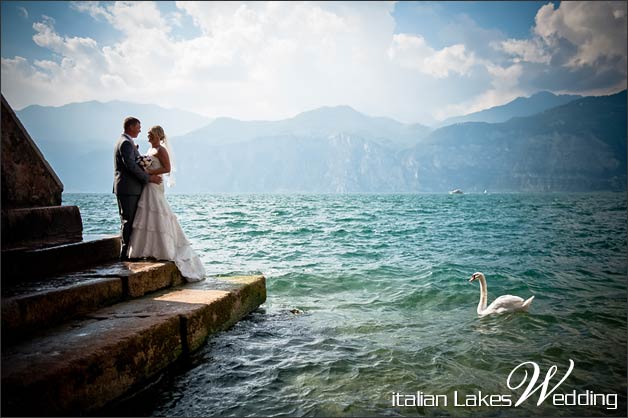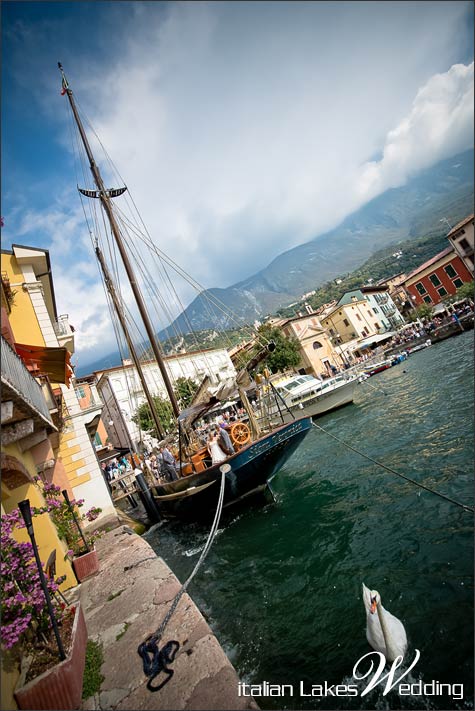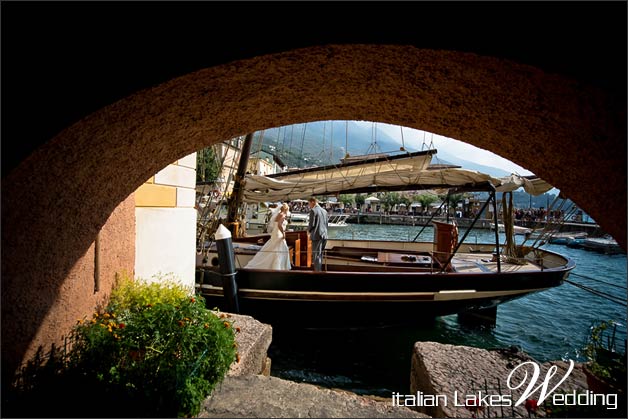 The gusto of an yesteryear cruise
While reaching the small pier in Malcesine it could be easy to be enchanted by the beauty and majesty of an ancient sailing ship.
It was designed and built in two years, between 1926 and 1927. It was used to transfer people and goods (oil, wine and livestock) when there were no roads around Lake Garda. This kind of boats were also used for regattas. One of the most famous was held on July 6th, 1930. It was planned in Riva del Garda by great Italian poet and writer Gabriele D'Annunzio.
When the roads were built around Lake Garda, the boat progressively fell into disuse. The war did the rest and it was abandoned on a pier on Lake Garda shores.
In these last few years it was completely restored with immense enthusiasm and passion. It was equipped with impeccable style and charm for cruises, and today the boat is waiting for you to sail with you on board to show you the beauty of Lake Garda from the waters.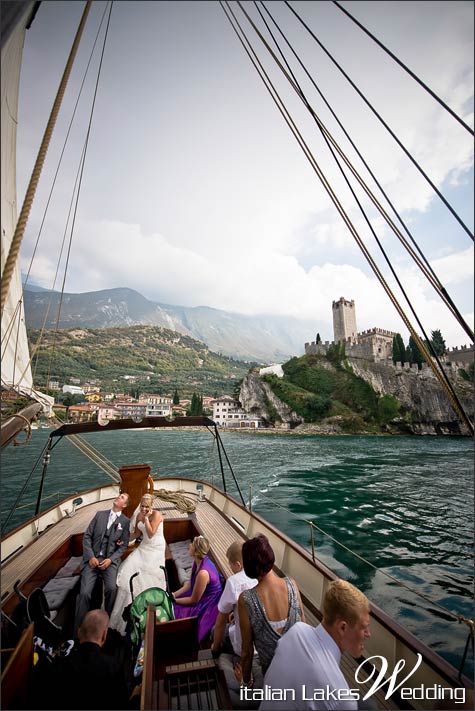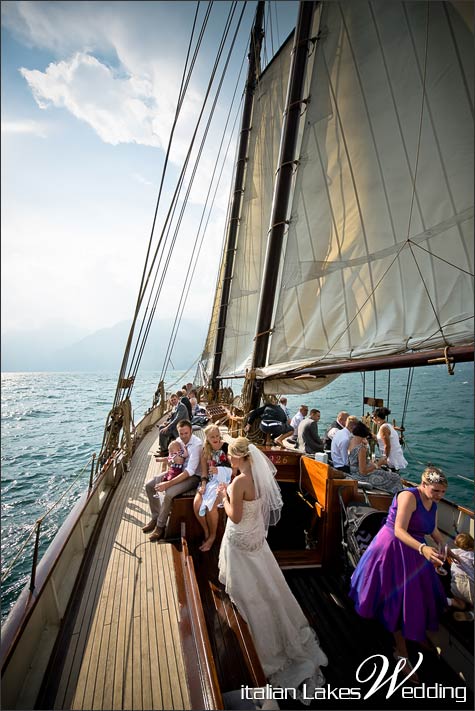 It could be a special solution for a symbolic ceremony or just a special toast on board enjoying a trip on the lake.
It can accommodate up to 50 people and for a small group, up to 10-12 people, we can also arrange a romantic candlelight dinner on board.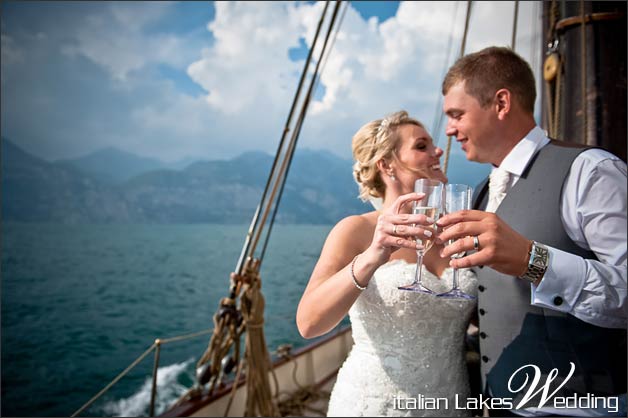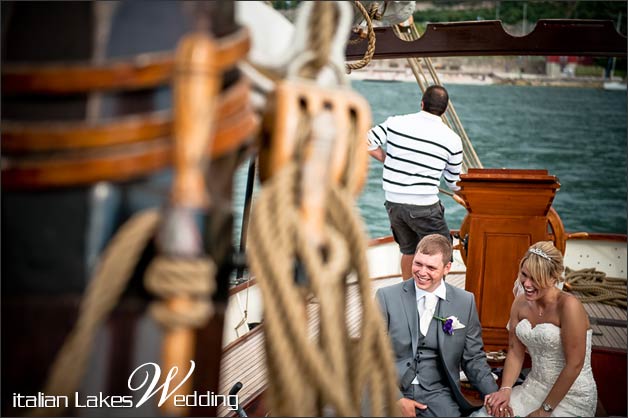 During the cruise we organized for Nicola and Stephen, it was not hard for talented photographer Mauro Pozzer to capture moments of true joy and amazement. After few manoeuvres in the harbour, Captain raised the sails and the wind begun to blow gently through the hair of the guests who enjoyed these relaxed moment in bare feet on the warm wood.
Once outside the port Captain shut off the engine and you can really feel the gusto of yesteryear cruises, the pleasure of being cradled in silence by the waves, in beautiful backdrop of Lake Garda.
On board Captain pampers guests with a glass of great local sparkling wine to fully taste Italian style!
…and after this great experience, party went on with a dinner in a lovely restaurant on the shores of Lake Garda.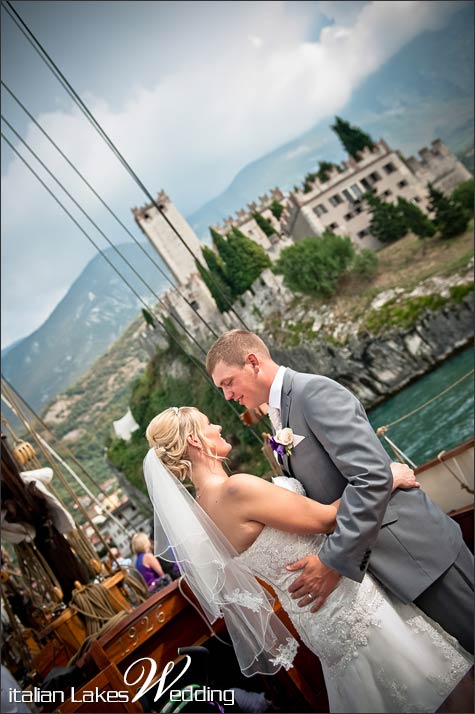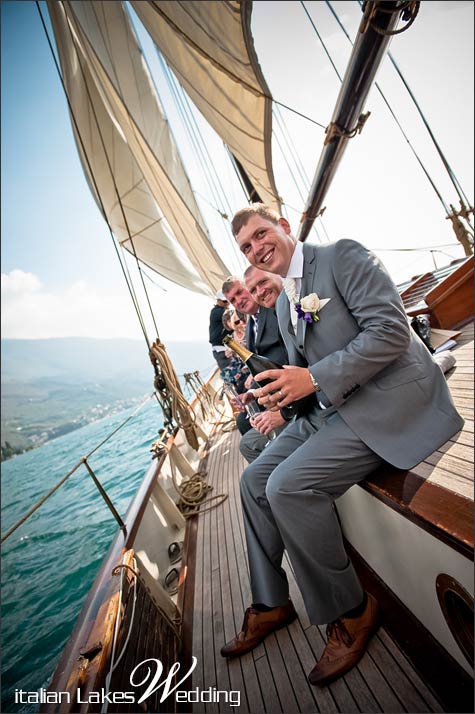 So nothing remains but inviting you to an unforgettable cruise Lake Garda like Nicola and Stephen did. You will enjoy the beauty of Lake Garda on this venerable lady of the waters, you will be stricken by her great charm, following her motto: Gone with the wind!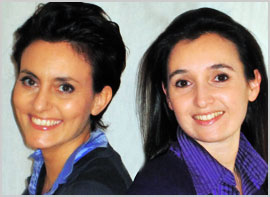 Angela and Katiuscia both work on Veneto region and Lake Garda. They will take you to discover traditions, savors and colors of Veneto region, not only on Lake Garda!
They can help and support you for a dream wedding on other wonderful locations such as Venice, Verona and Veneto gorgeous countryside where you could taste some of best wines of Italy.

For any information about
wedding in Malcesine
please
contact Angela and Katiuscia