e get back to Lake Maggiore to see all possibilities for a
Catholic wedding
over this wonderful Piemonte lake.
As we did with other posts for other lakes today we will let you know a little more about all possibilities to have a
Catholic ceremony on Lake Maggiore
.
Having a Catholic wedding in Italy could be a wonderful experience. There are wonderful churches all over Italian villages, town and cities. Every little village has its own church and in most of the cases they are beautifully decorated with frescos and works of art. An ideal setting for a dream wedding in Italy. With a Catholic ceremony you can choose to make it legal only for Catholic church but preparing the right documentations you can make it legal also from the civil point of view. With a Catholic wedding ceremony you will get legally married for the church and the town hall.
Let's see together all possibilities on Lake Maggiore, most loved churches over this wonderful spot of Lake District.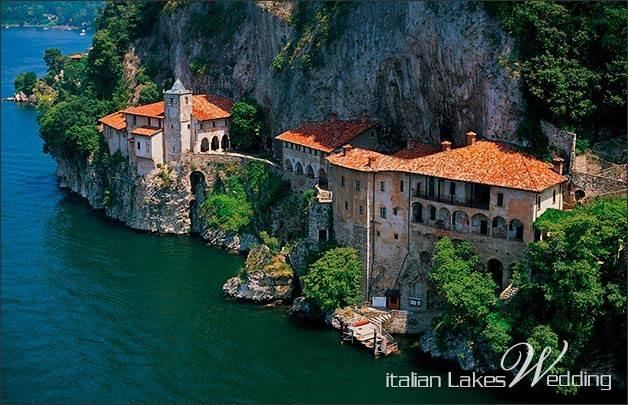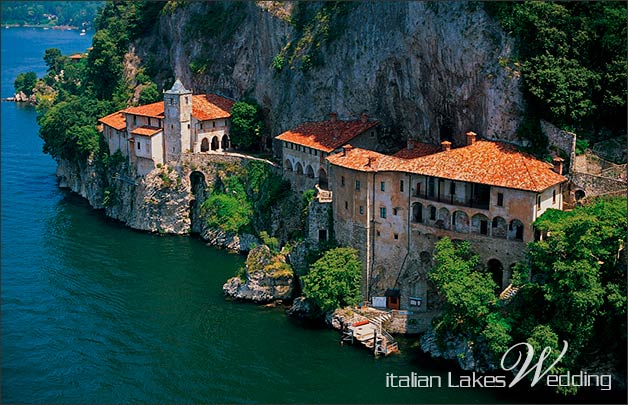 As first overview we would love to share with you an amazing church: Santa Caterina del Sasso Church. This surely one of the most photographed churches on Lake Maggiore! A stunning place from here view on Lake Maggiore is simply stunning!
Unfortunately church does not allow ceremonies for non-resident couples but we warmly suggest to visit it at leas once or maybe planning a romantic boat trip to reach it and use the site for unforgettable weddings photos overlooking Lake Maggiore.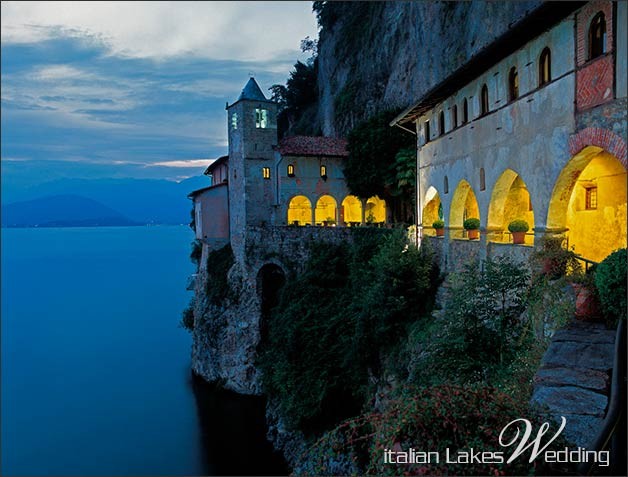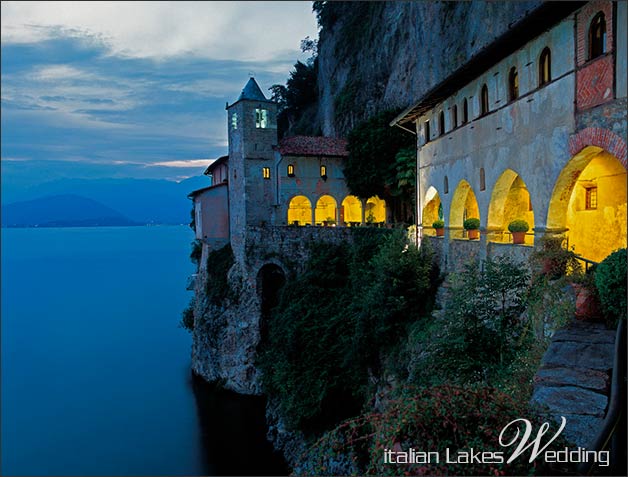 Your Catholic wedding in Stresa surroundings
As many of our readers know, Stresa is one of the most famous town on Lake Maggiore, where most of the most beautiful and historical hotels and villas are located. It is a wonderful holiday destination that could be perfect for your Italian wedding on Lake Maggiore.
There are many options that you can choose staying close to this wonderful town on the shores where best hotels and reception venues are located.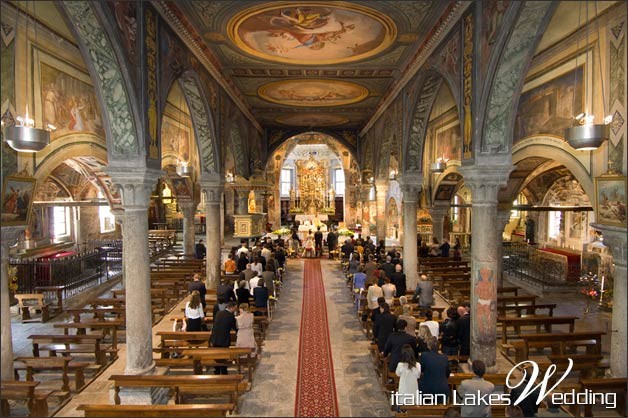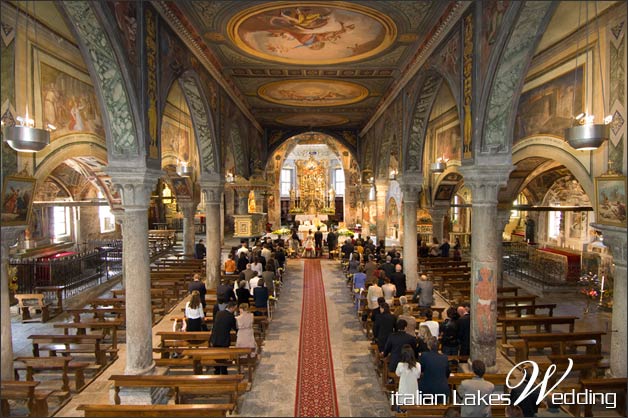 Church in Lesa
It is dedicated to St. Martino and it is located on the lakeshore promenade. It has been established in 1224. The church has three naves and a wonderful Roman style tower bell.
You can easily reach it by boat approaching to Lesa main pier.
Lesa is a wonderful village close by Stresa. It also has a wonderful yard in front of it that could be ideal for wedding photos and some time to get together with your guests after the ceremony.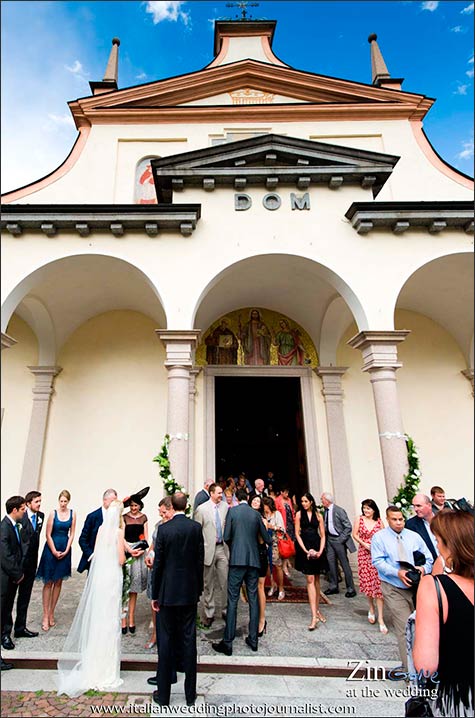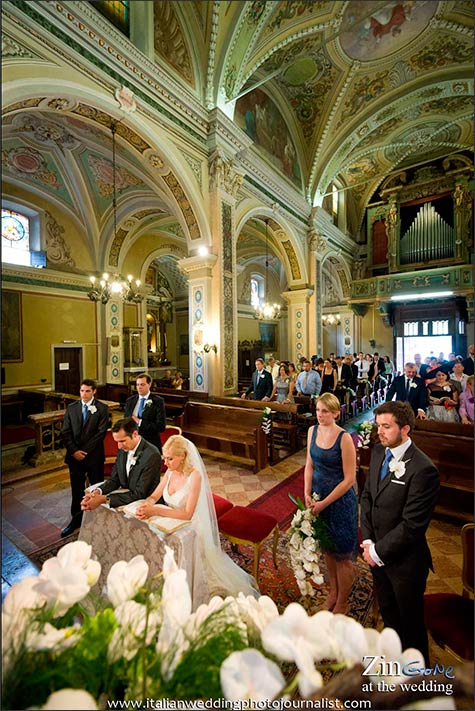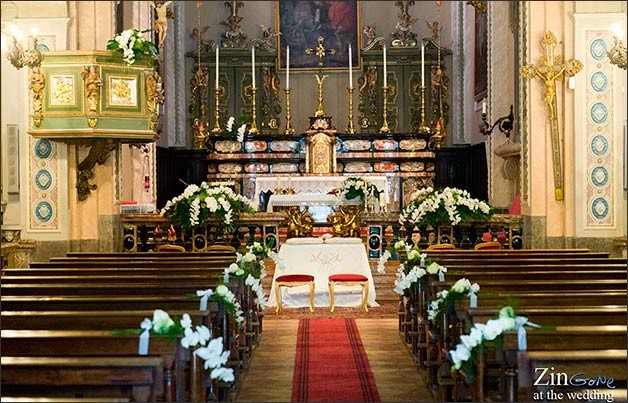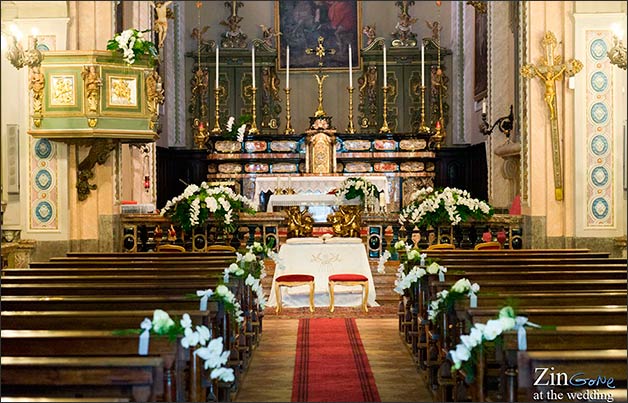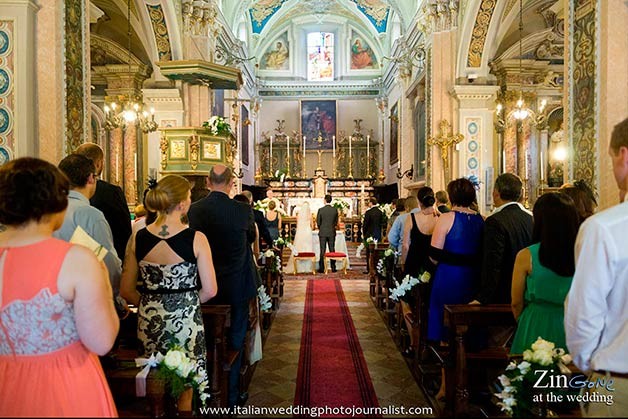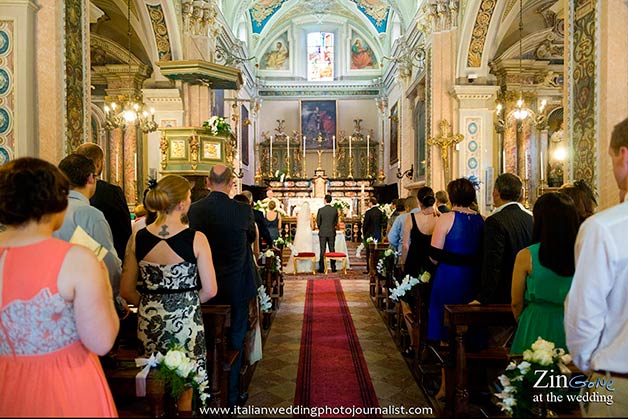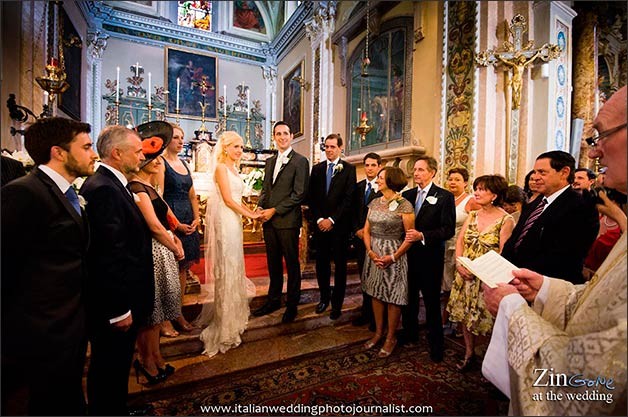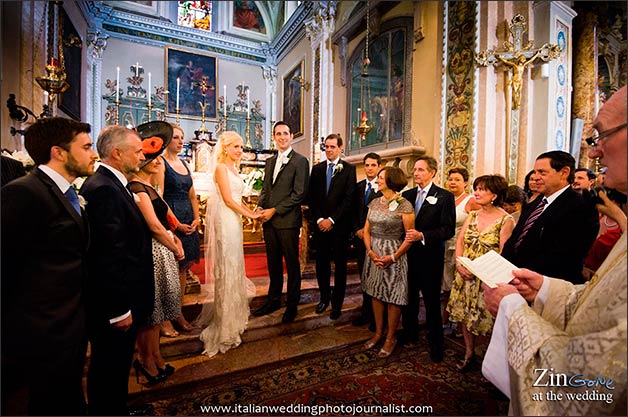 A Catholic Wedding on Borromeo Islands
If you are thinking about a special location for your religious wedding on Lake Maggiore Borromeo Islands could be a perfect choice!
In this case your guests could reach the church by boat and bride will arrive just after with a special one just for her and her dad or bridesmaids.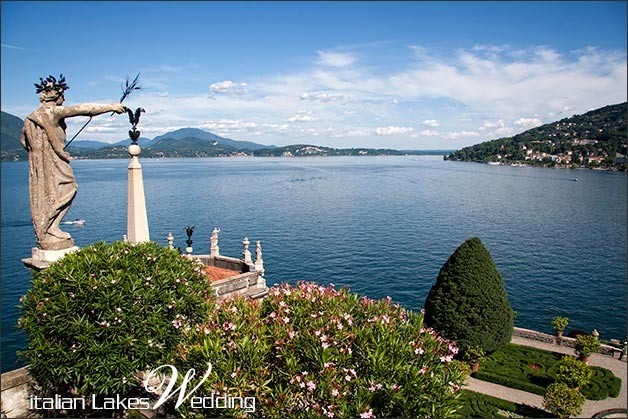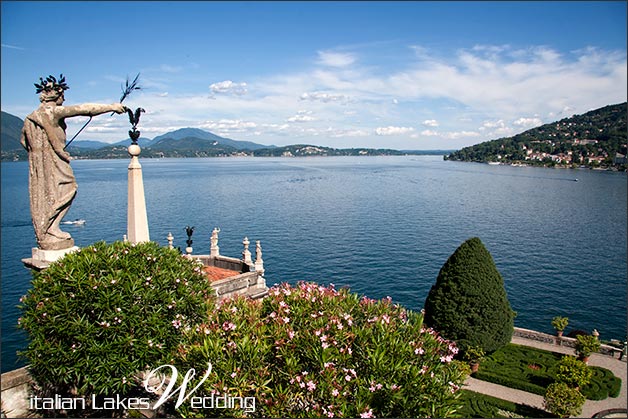 You can choose to tie the knot at the church on Pescatori Island or the other one on Isola Bella. They are both dedicated to St. Vittore. Someone says that it used to be another St. Vittore church on Isola Madre but nowadays we cannot find it anymore.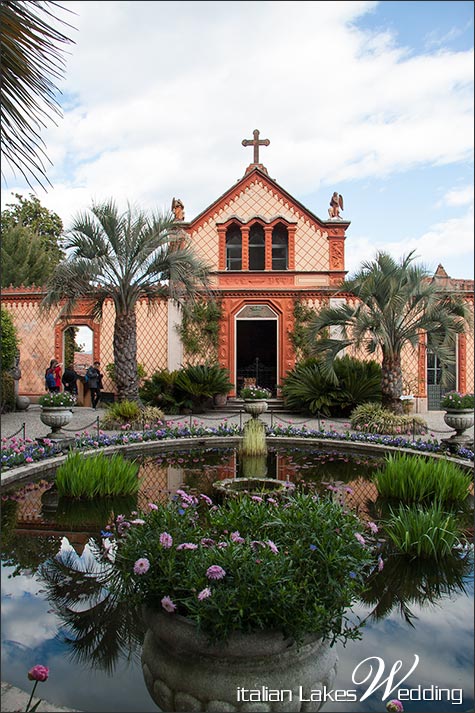 Little church on Pescatori Island is located in a little square inside the village. It has been established around 1300. It is a small intimate church that could be ideal for a small wedding. Alter is beautiful, it is a wonderful and really Italian cosy church.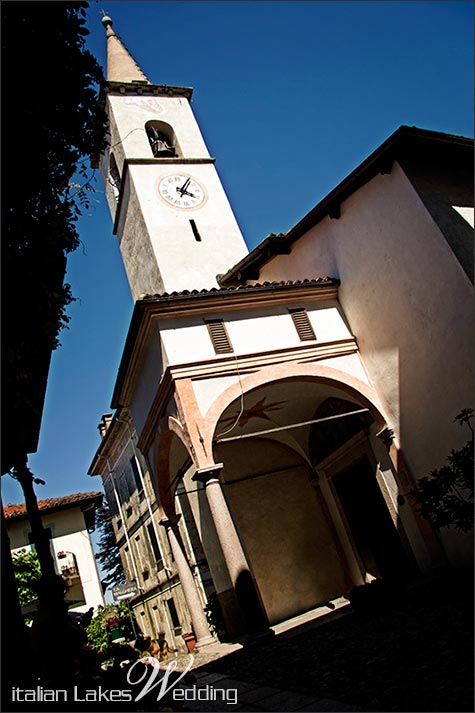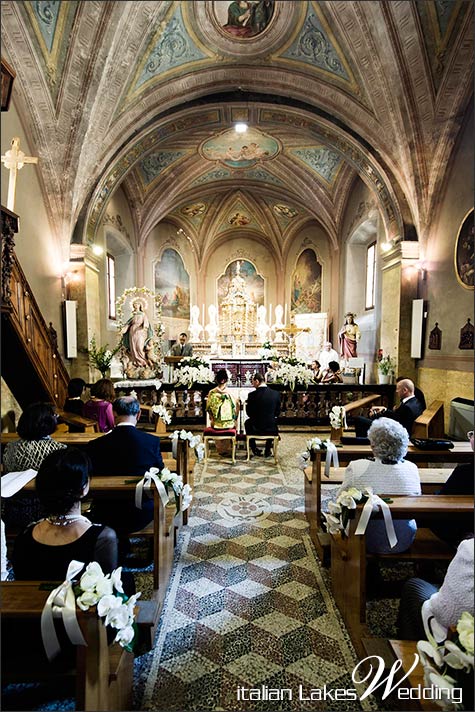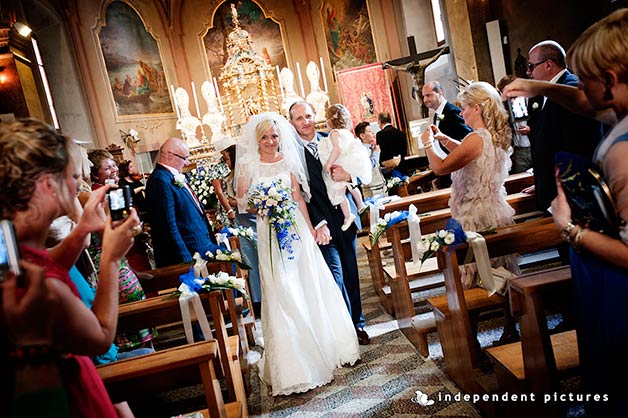 St. Vittore church on Isola Bella is part of Borromeo Palace and it is located on the promenade by the shores. It has a wonderful Baroque facade and steps that lead to the main door. What a wonderful entrance for our brides! You can reach it by boat and you will be absolutely stunned by the colourful and joyful atmosphere you will breath on Isola Bella.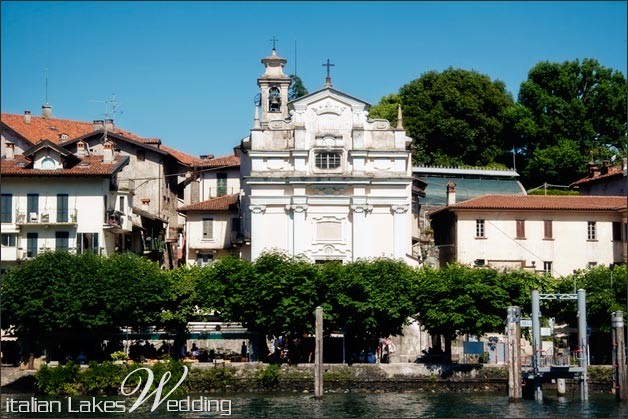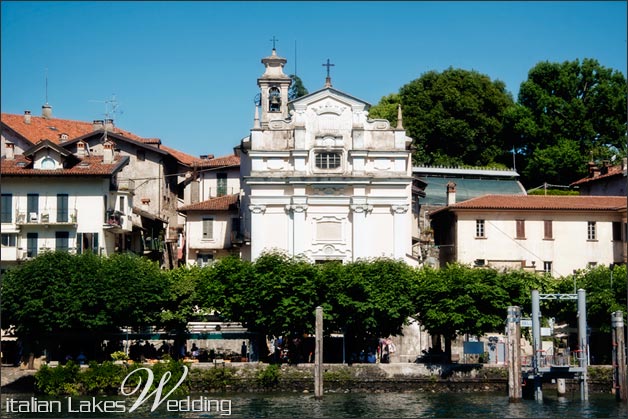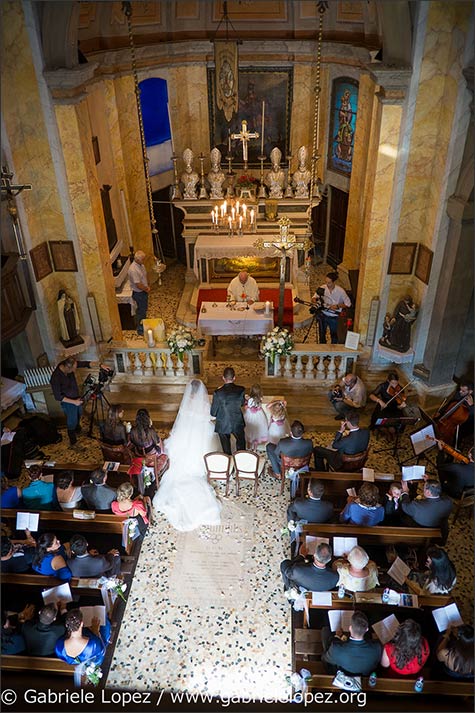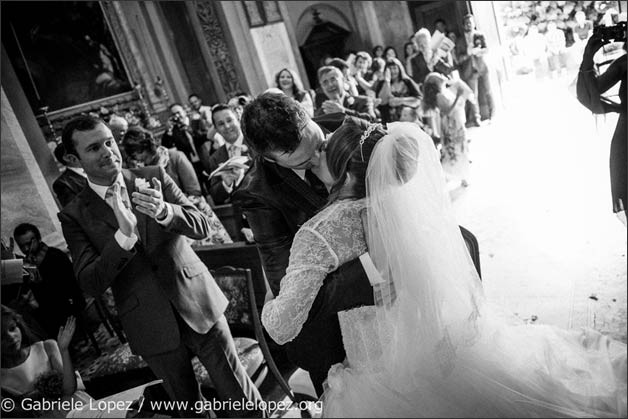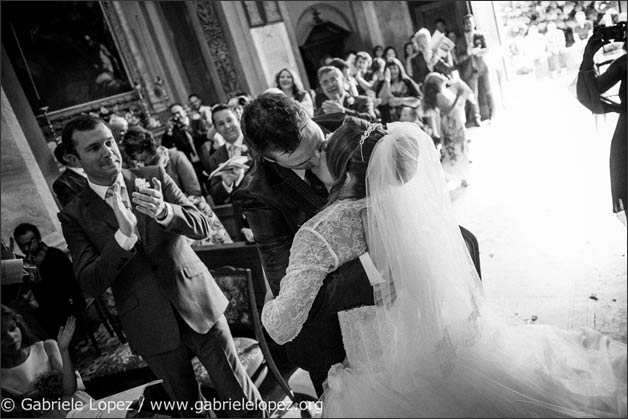 A Catholic ceremony in Verbania
If we move on the other side of the Lake close to Verbania and Pallanza where most of other wedding reception venues are located we could find a wonderful solution for your Catholic wedding on Lake Maggiore: Church of Sacro Monte of Ghiffa.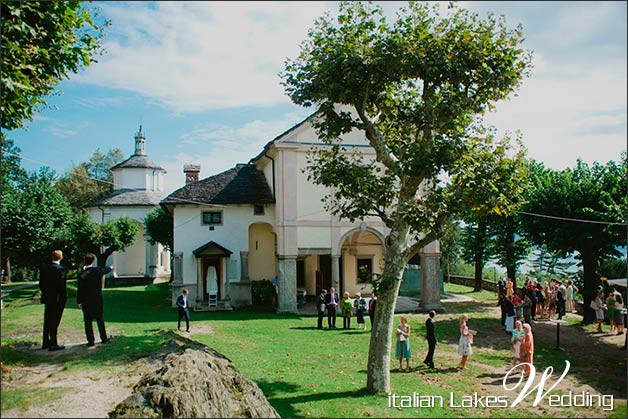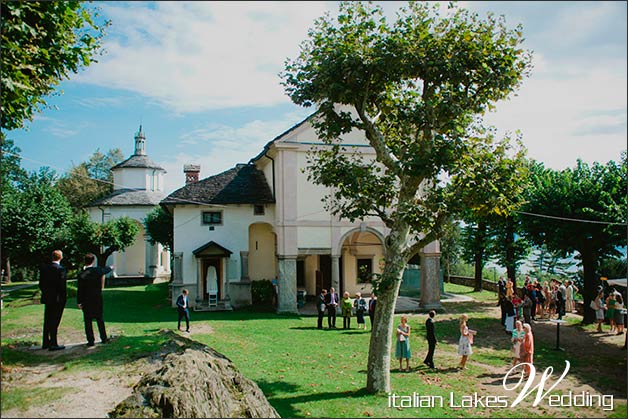 This venue is one of the Sacred Mountains of Piemonte and Lombardy included in UNESCO World Heritage list (see also Sacro Monte of Orta church).
It is a complex of churches and chapels on a hill of woods and natural reserve overlooking Lake Maggiore. The complex includes a main church, three chapels and a long portico gallery. It has been establishes in 1500.
The main church is a wonderful cozy country church overlooking Lake Maggiore.
Interior is simple but very charming and really Italian style. The park is an oasis of peace that could be ideal for wedding photos or even a lovely aperitif or toast right after the ceremony before reaching your reception venue.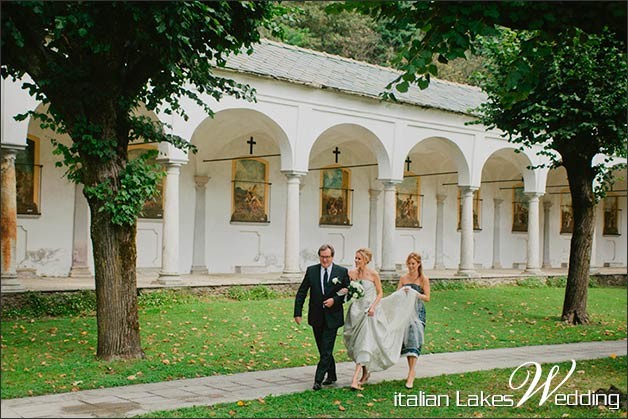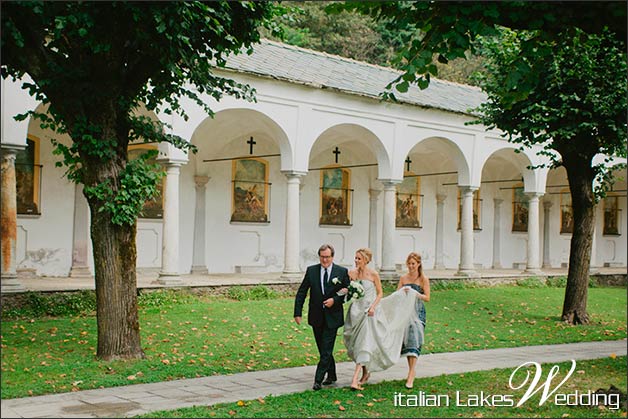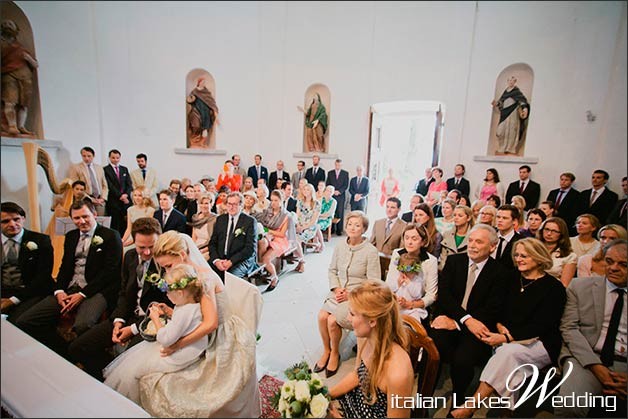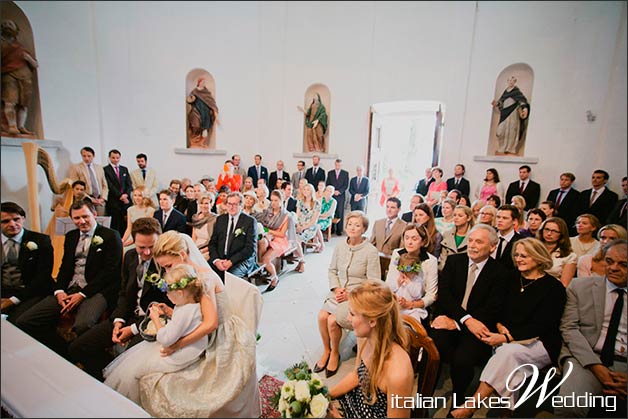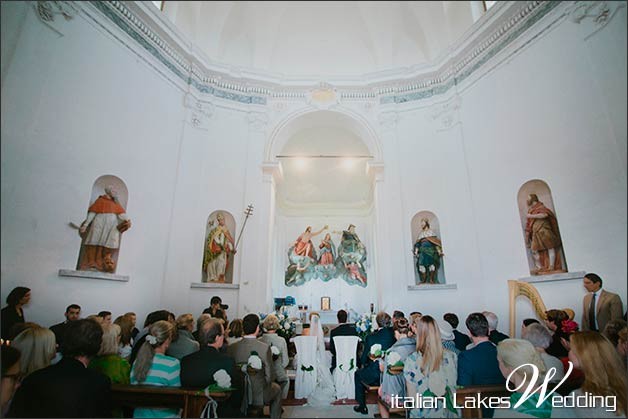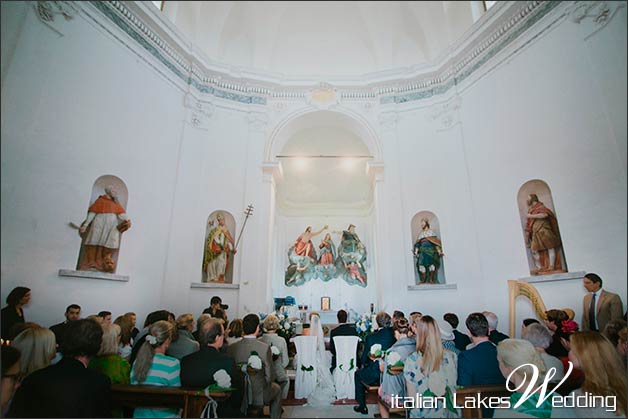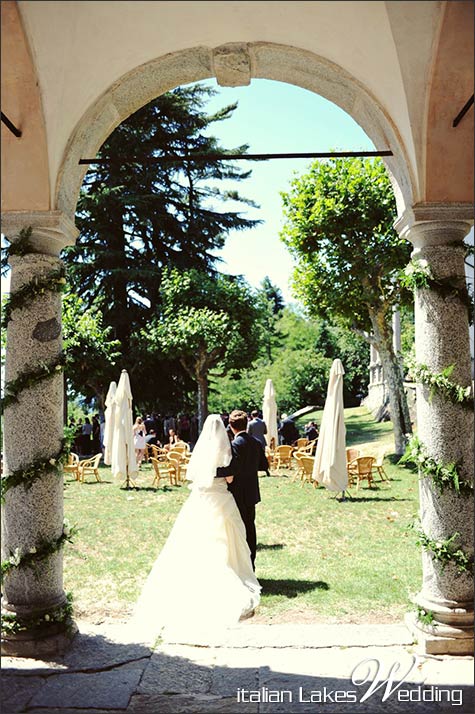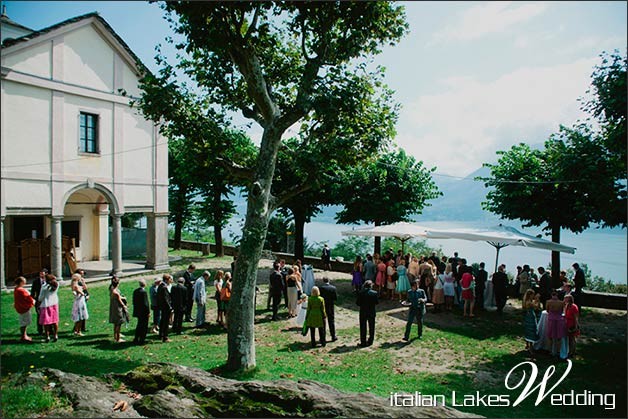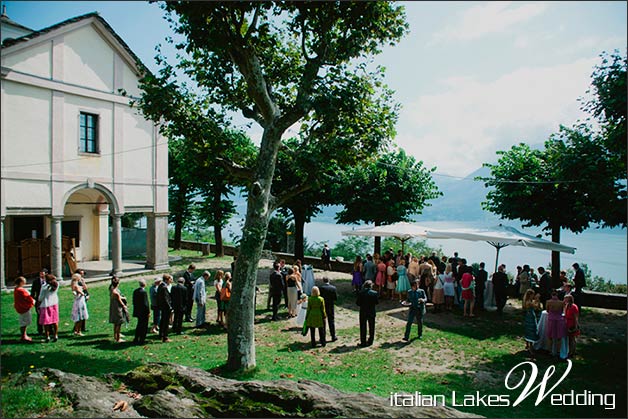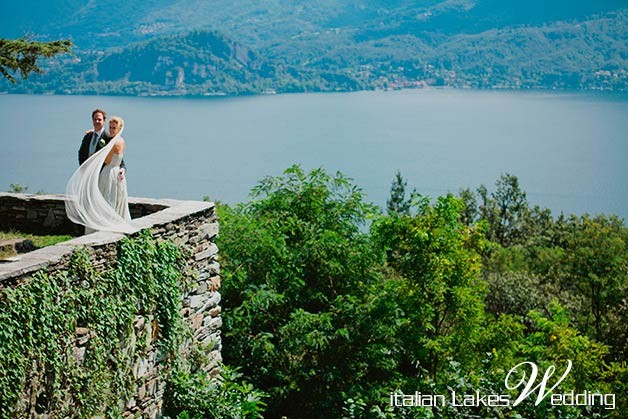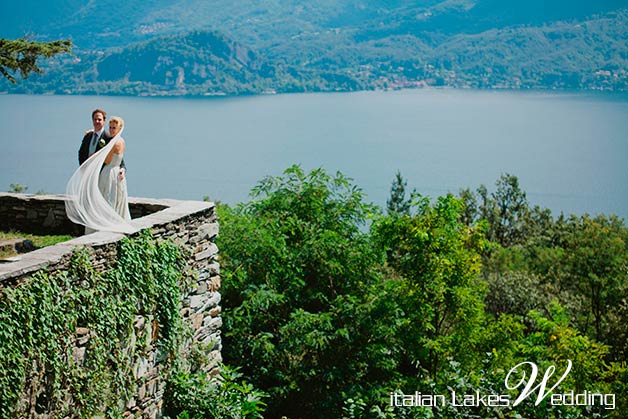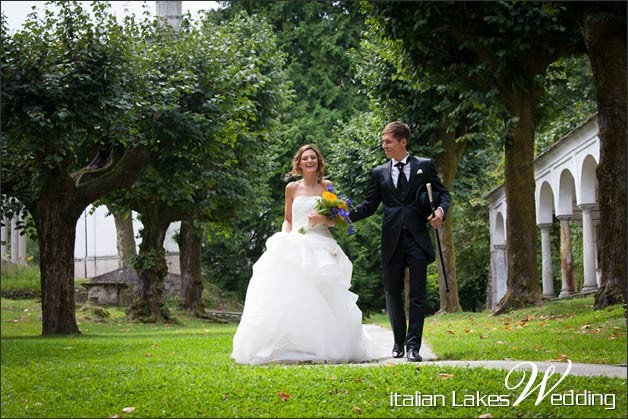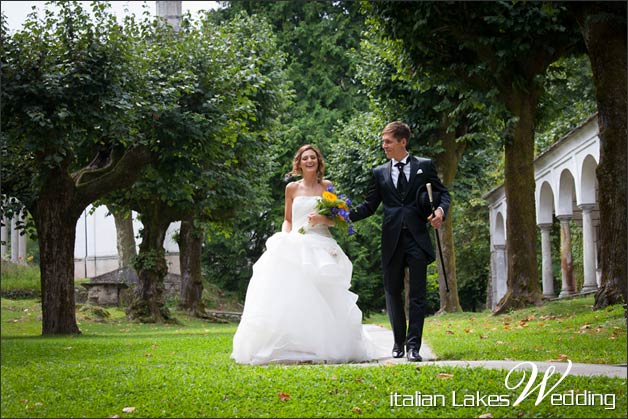 A little further another enchanting church overlooking the lake is located, it is Church of Sant'Agata in the village of Novaglio.
It is a wonderful medieval church in marble stone with a wonderful Neo-Gothic style.
Inside it is simple but very charming and welcoming, with romantic elements. A single nave with oval vaults and wooden ceilings.
Outside of the church a breathtaking view over Lake Maggiore, its waters and mountains.
If you are looking for a romantic intimate wedding Santa Agata church could be the perfect choice.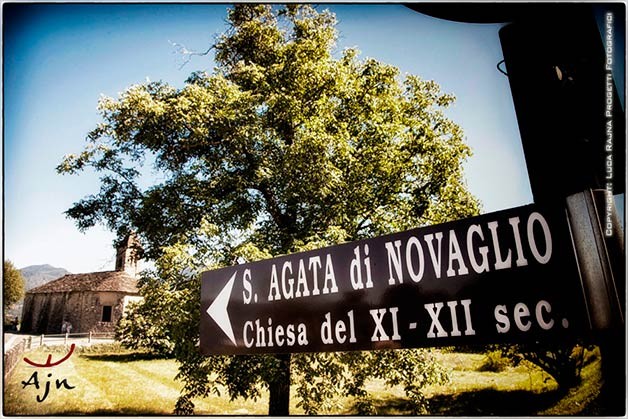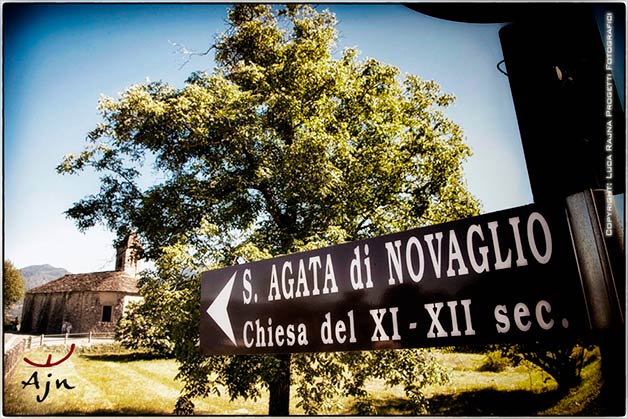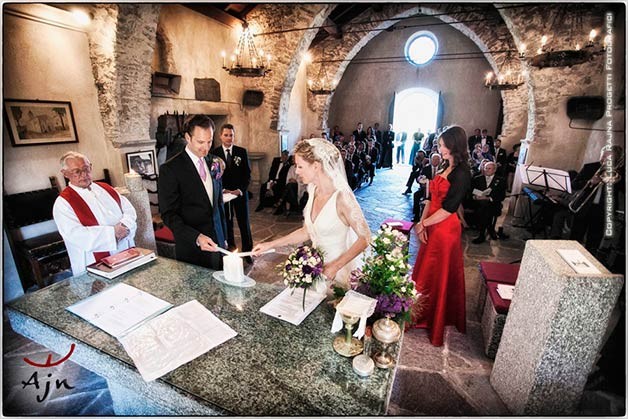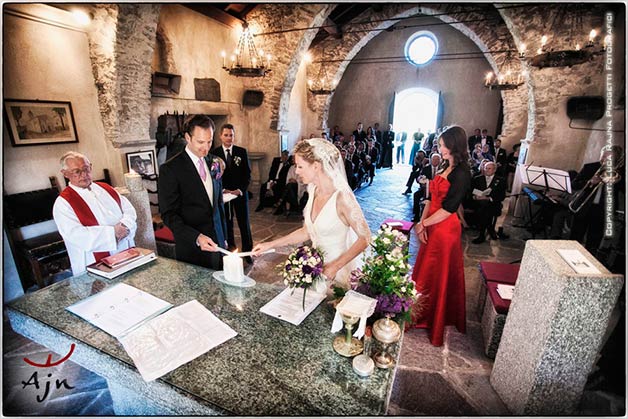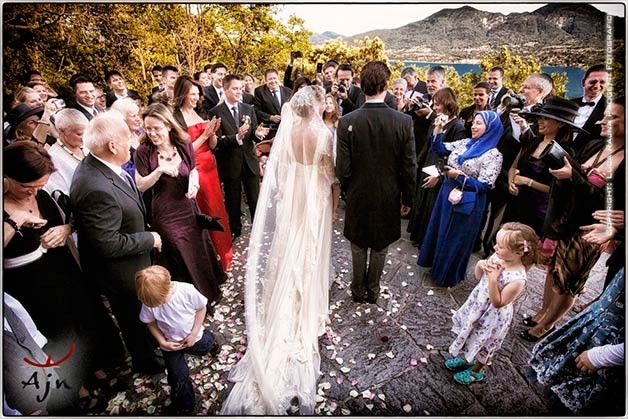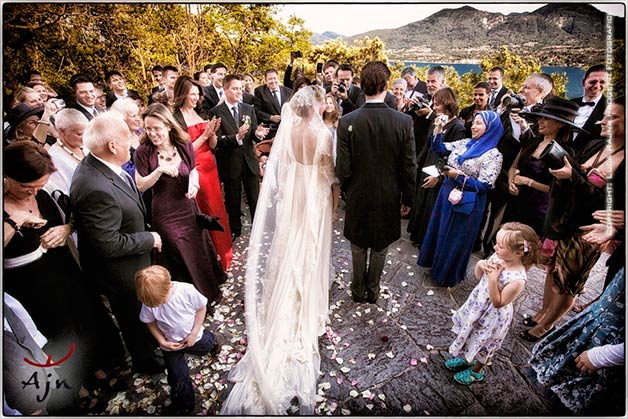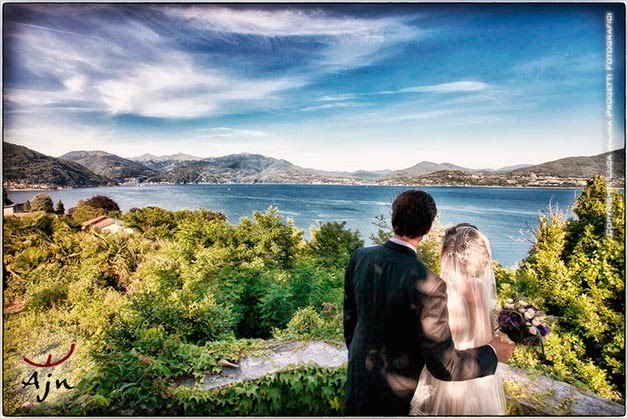 As you can see there are many solutions for your Catholic ceremony on Lake Maggiore.
We will be happy to guide you and suggest the best option for your needs and tastes. You will surely find the right church for your Italian religious wedding!