id you know that
Villa Claudia Dal Pozzo
is the only venue on Lake Maggiore where you can hold a legal civil ceremony in its ground every day of the week?
It could be a handy solution rather than moving your guests from a town hall to the reception venue!
It will be the mayor himself to reach you at the villa to conduct your civil ceremony.
And after that a fantastic reception overlooking Lake Maggiore.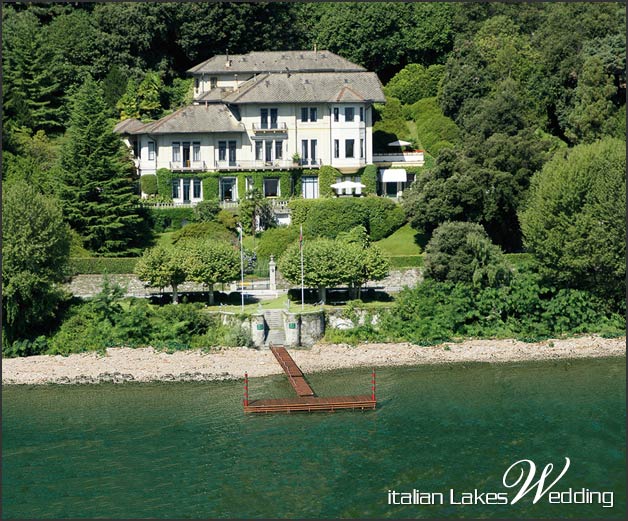 Villa Claudia dei Marchesi Dal Pozzo is locate in Belgirate on Lake Maggiore, just 5 minutes drive from Stresa.
Villa is reachable even by boat thanks to its private jetty where motorboats and little ferries can arrive.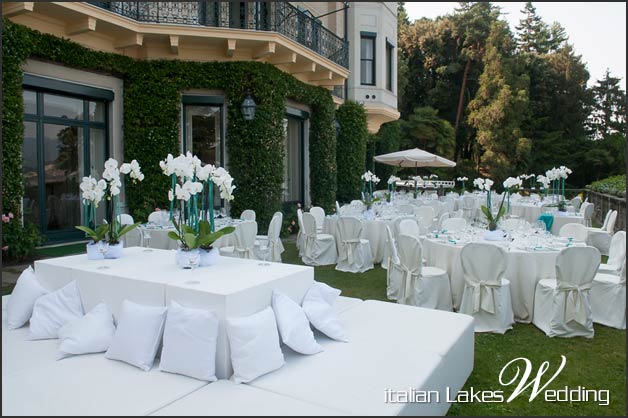 It was built at the beginning of 1800. Villa Claudia Dal Pozzo is still charming and romantic just like a Victorian age villa could be. All its furniture, pictures and frescoes make it really authentic. And most of all the villa is located in a wonderful secular park overlooking Lake Maggiore.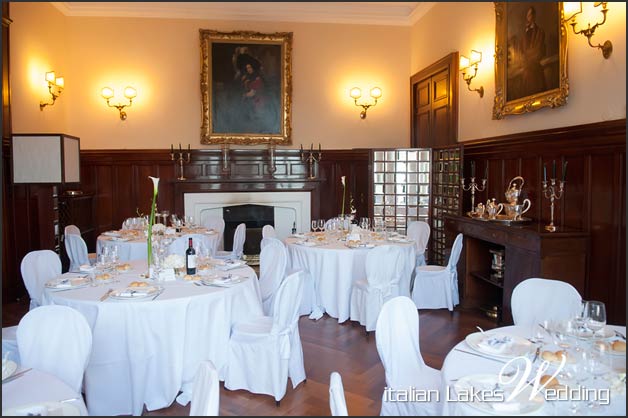 Outdoor civil ceremony at Villa Claudia Dal Pozzo
If you are keen for a legal civil ceremony outdoor you can choose between:

Wonderful terraced garden overlooking the lake

– a romantic choice for sure, just think about exchanging your views overlooking a stunning view.

Swimming pool area

: it can be decorated as you prefer and it could be the perfect frame for a fun day on Lake Maggiore.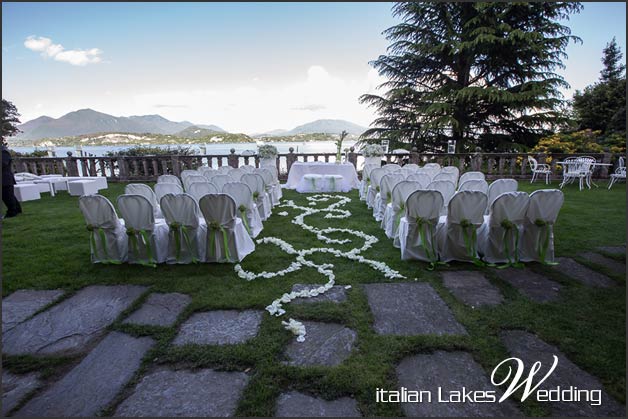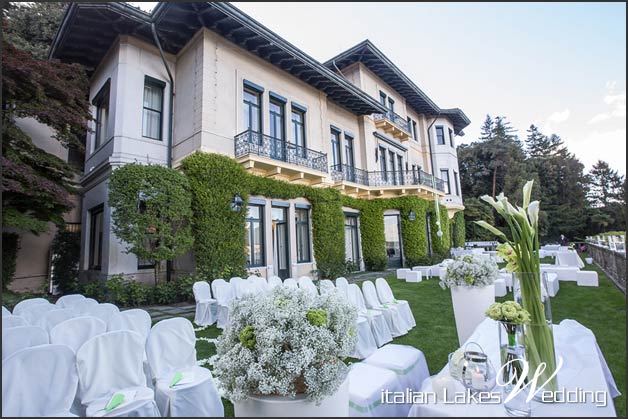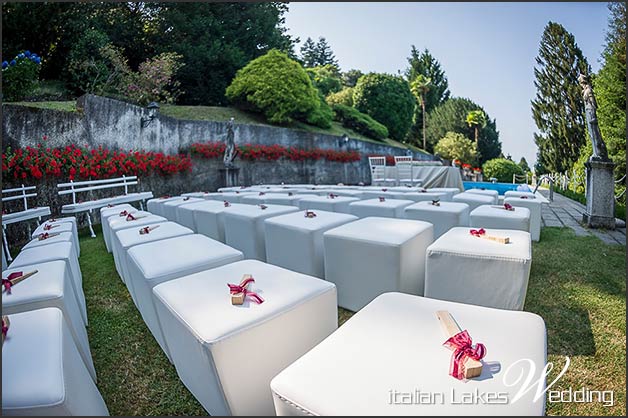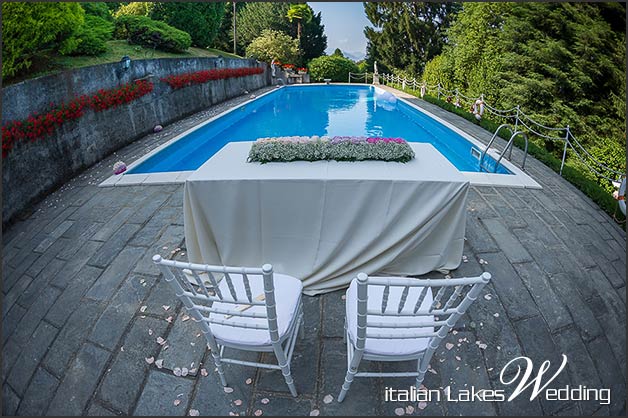 Civil ceremony in Cristina di Belgioioso room
As a good alternative the civil ceremony can be held indoors in Cristina di Belgioioso room. It is one of the main rooms of the villa. It has a wonderful precious wooden staircase. Your entrance will be just amazing!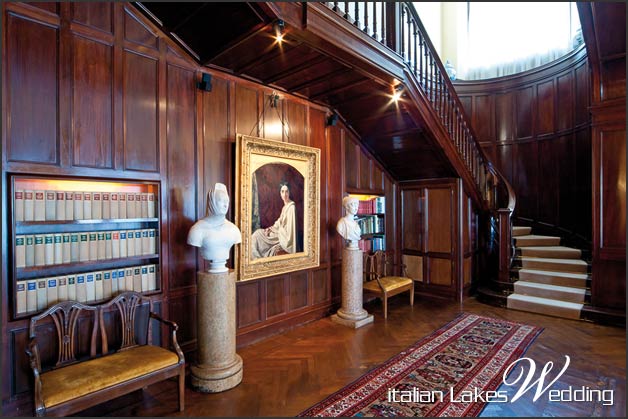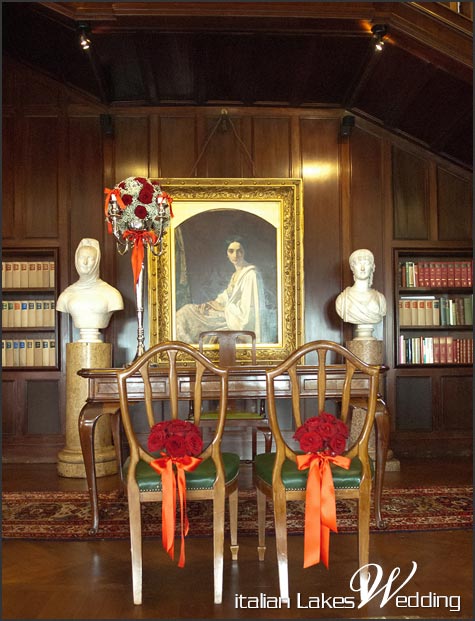 Reception at Villa Claudia Dal Pozzo
Your aperitif and reception could be arranged on the panoramic terrace or inside the lovely rooms of Villa Claudia dal Pozzo.
You can even think about a fireworks show from the private jetty of the villa.
The show will reflect on the waters of the lake and could be the prefect backdrop for the cutting of the cake!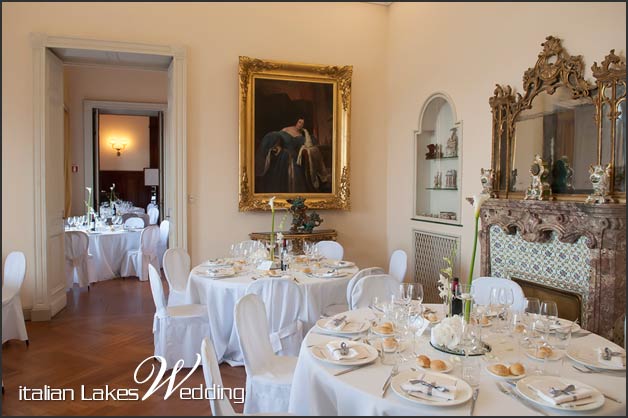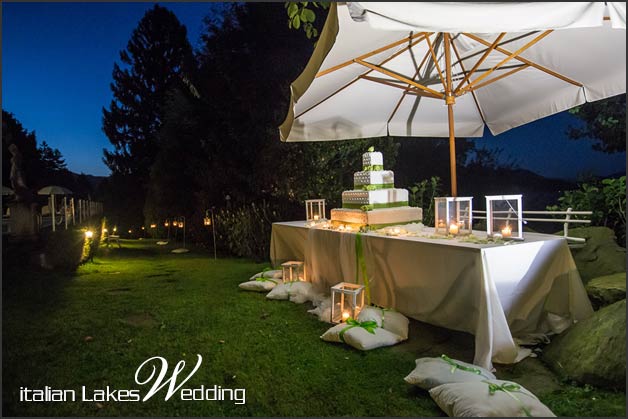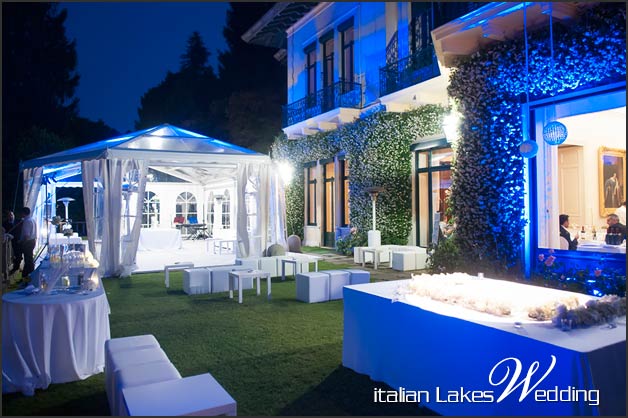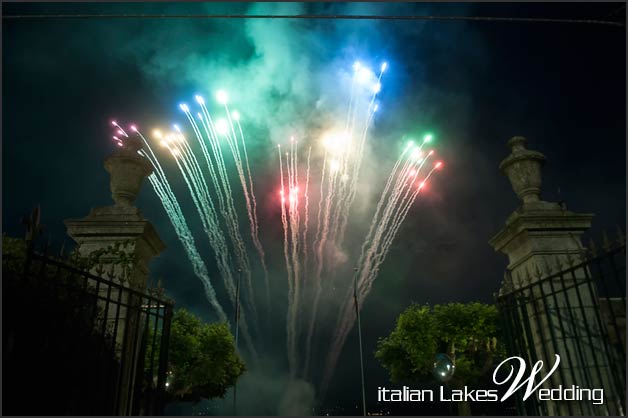 For your legal civil ceremony and wedding reception at Villa Claudia dal Pozzo please contact Italian Lakes Wedding or fill the form below:
VILLA CLAUDIA DEI MARCHESI DAL POZZO - Request for further information, availability or rates