Chinese wedding in Italy
some years ago could it be such a strange thing. But it is really different nowadays!
Today I tell you about
Nick and Anne's wedding
that took place about one year ago on
Lake Orta
. I did not have the chance to speak about it before but I'm very pleased to do it now.
The planning of the wedding was a real fun as it incorporated many different traditions and customs China and Occidental world!
So you will see many venues you already know in a very different key, such as
Villa Gippini
,
Hotel San Rocco
and
Villa Bossi
.
I hope you will enjoy it!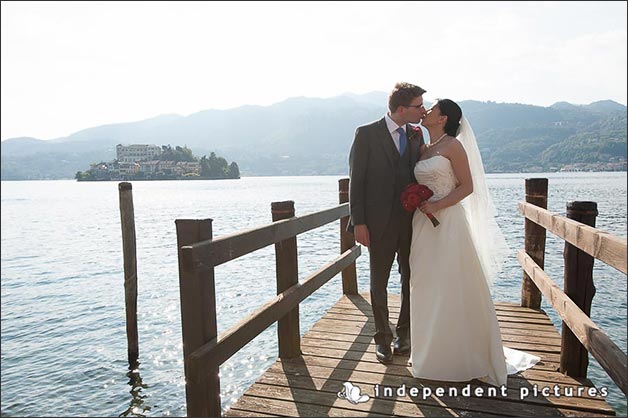 Chinese Games to fetch the bride
Anne decided to get ready in Hotel San Rocco with family and friends.
As Chinese tradition wants her girl friends, sisters and bridesmaids planned some games for the groom and his friends, brother and groomsmen.
They are just funny games and jokes…groom with the help of their boys need to reach a certain score to "win" the bride. This moment is called Fetch the Bride. And so Nick did and win his Anne!
In spite of Occidental tradition bride and groom could meet before the wedding.
It is an important moment… when grooms wins the games can reach his wife to be to kiss her and marry her!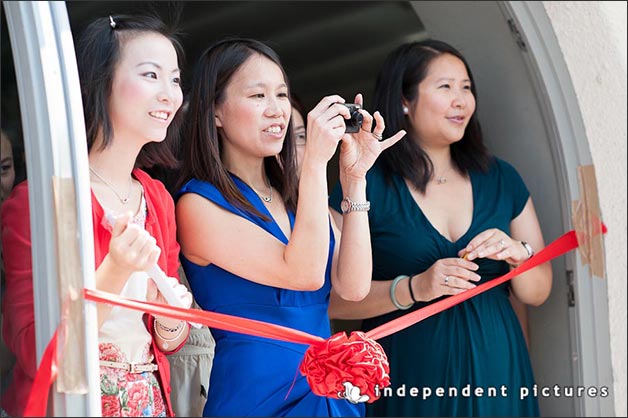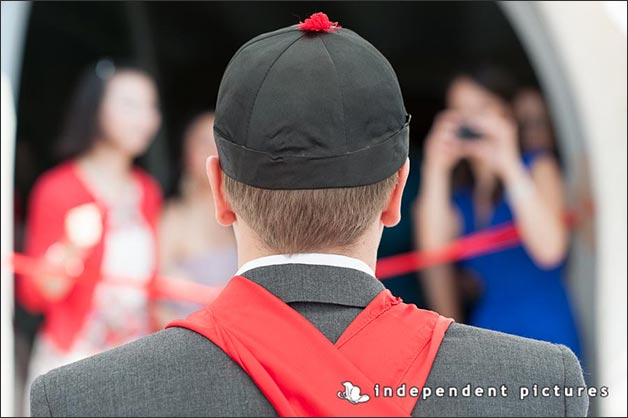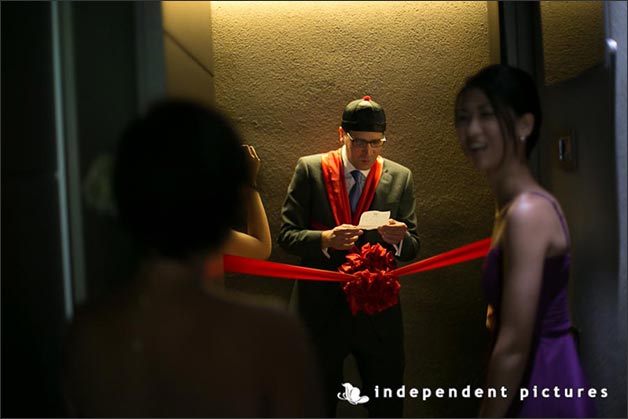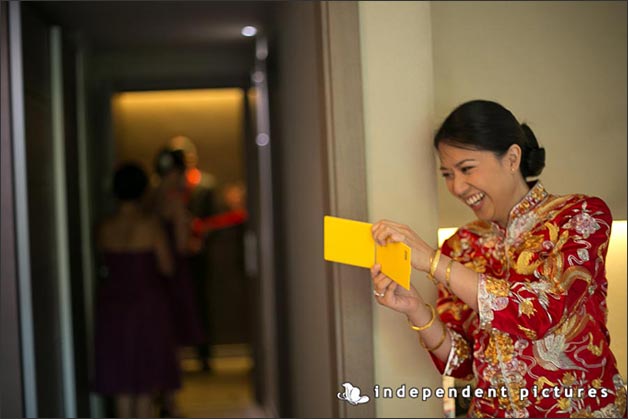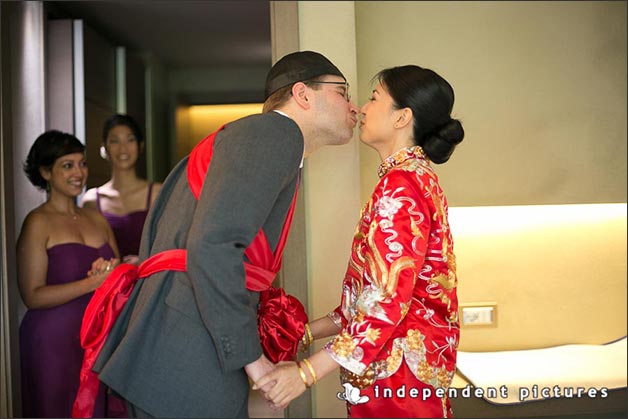 Chinese Tea Ceremony in Villa Gippini
Another important moment of a Chinese wedding is the Tea Ceremony.
Anne and Nick planned two ceremonies. We chose wonderful Villa Gippini gardens for this special moment and all guests present were just amazed by it!
The first Tea Ceremony took place after the games before the actual ceremony.
In this moment bride and groom offer Chinese tea to their parents as a symbol of respect and gratitude.
Ceremony is really full of rituals and symbols.
Anne and Nick offered their tea to Anne's parents and family before the ceremony and after the civil ceremony they set another moment to offer it to Nick's parents and family.
This should be done usually at bride's home and groom's home… but we had wonderful landscape of Lake Orta instead!
It was really an unusual moment but very moving if you think about the symbology it has.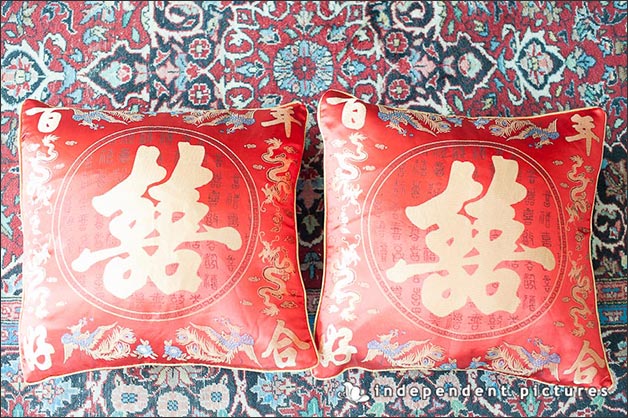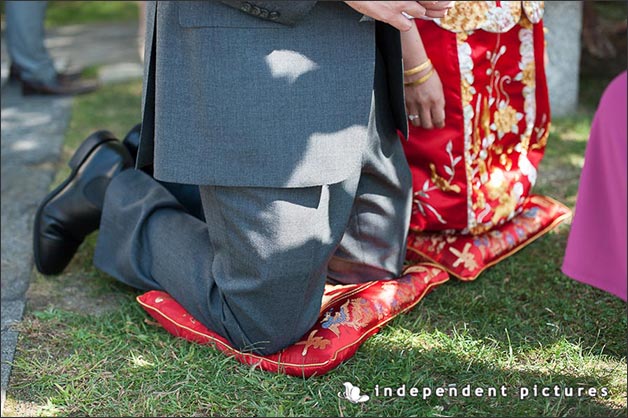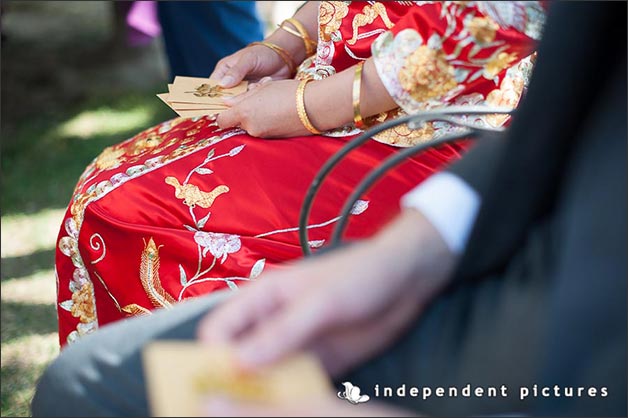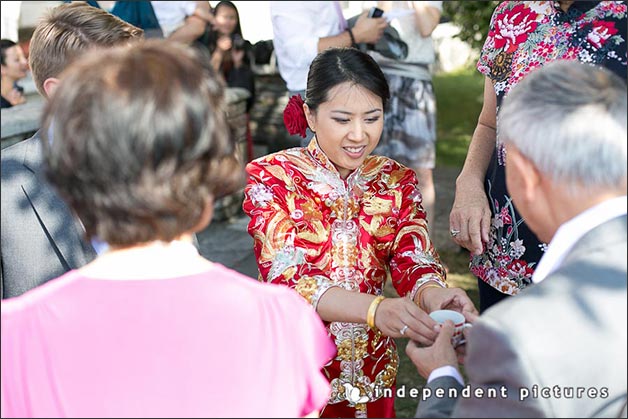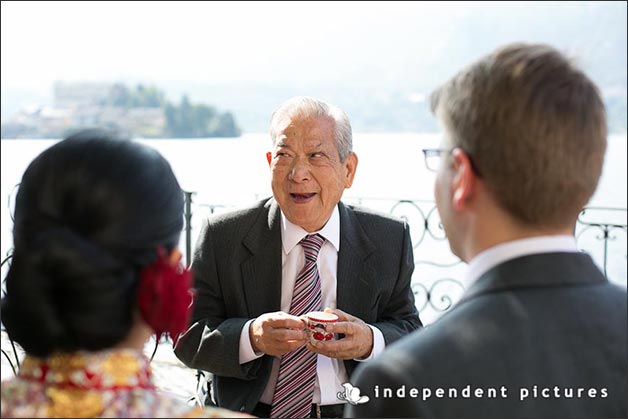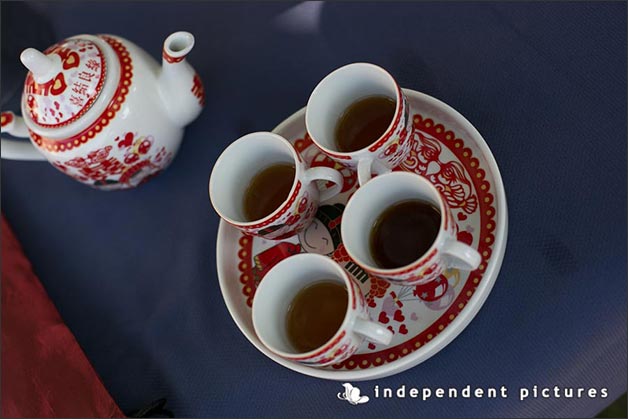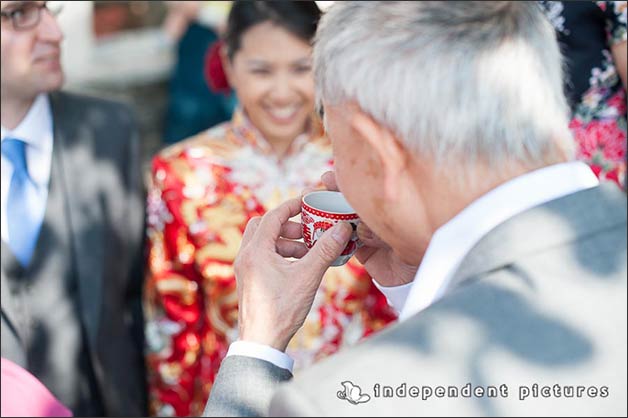 Anne's Chinese wedding dress and Occidental Dress
In all these moments Anne wore a wonderful hand made Chinese wedding dress.
It was of course red because in China this is colour is the symbol of good luck and auspiciousness.
For all the other moments of the days she opted for a white occidental dress.
What a lucky bride with two wedding dresses. Both of them were just beautiful and she was gorgeous in them!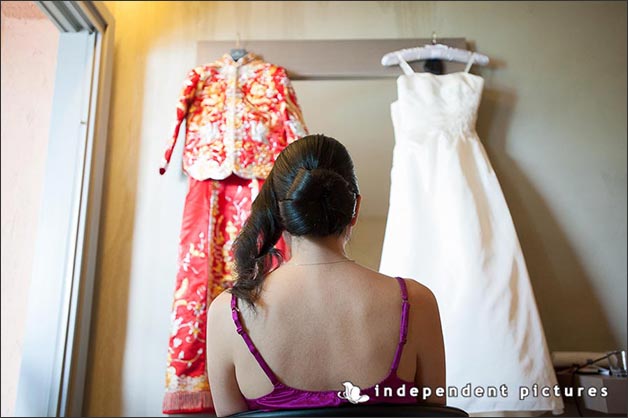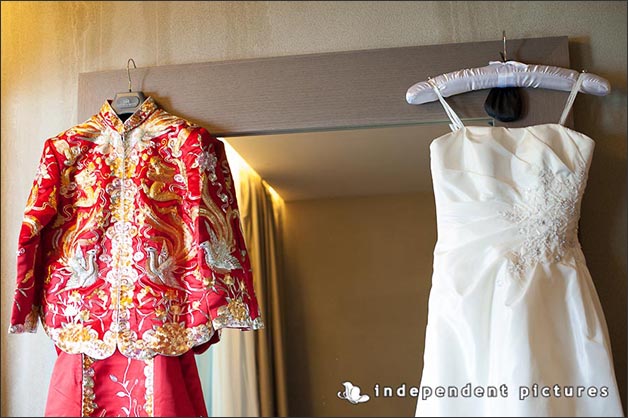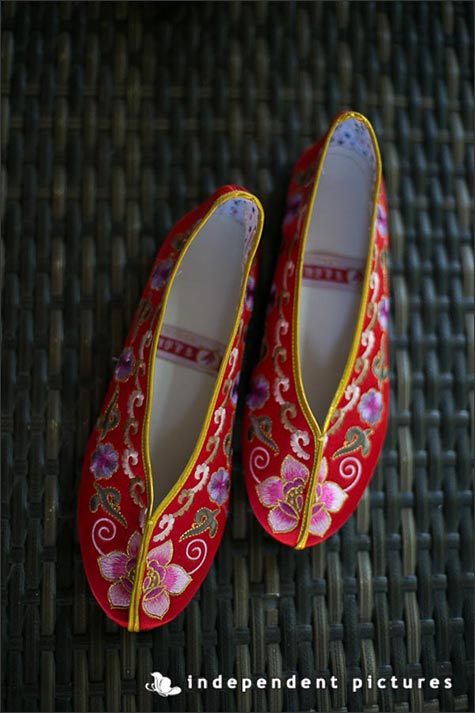 Civil Ceremony at Villa Bossi
As many of our other bride Anne wanted to reach Villa Bossi with a rowing boat.
All guests and Nick were waiting for her under a lovely sun of September.
The decorations she wanted incorporated some red – a must for a Chinese wedding as a symbol of good luck – purple and ivory.
Anne also wanted some lilies that are very traditional in Chinese weddings too.
In Chinese culture they are a symbol of good luck and fertility for the couple but most of all because the the sound of lilies in Chinese language is similar to a part of a proverb that says "happy union for one hundred years". Isn't it so interesting?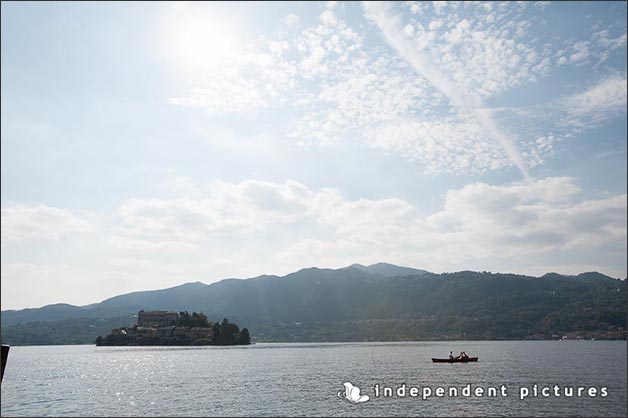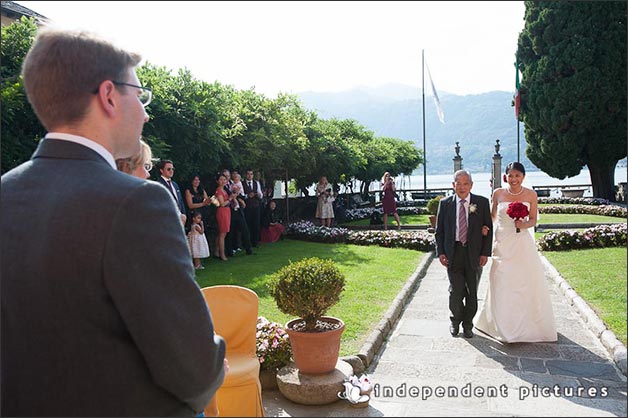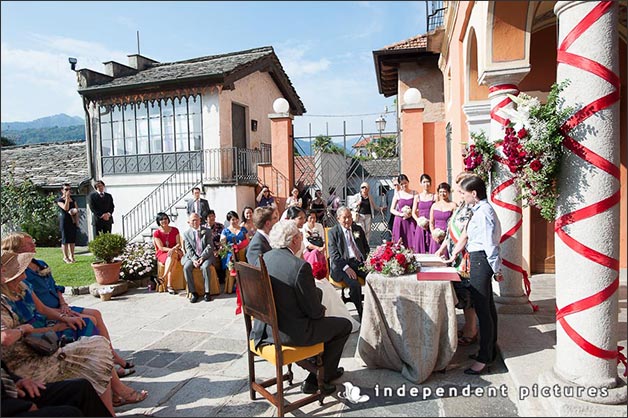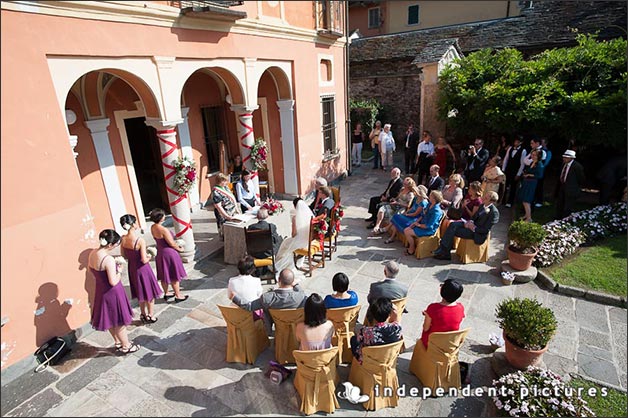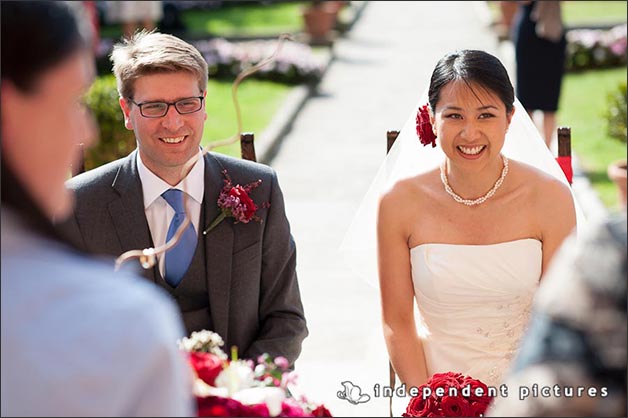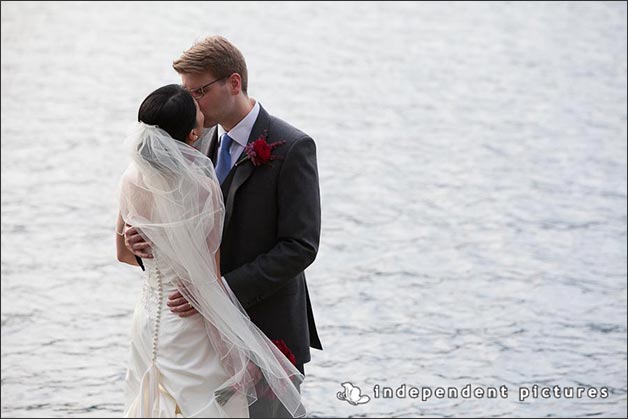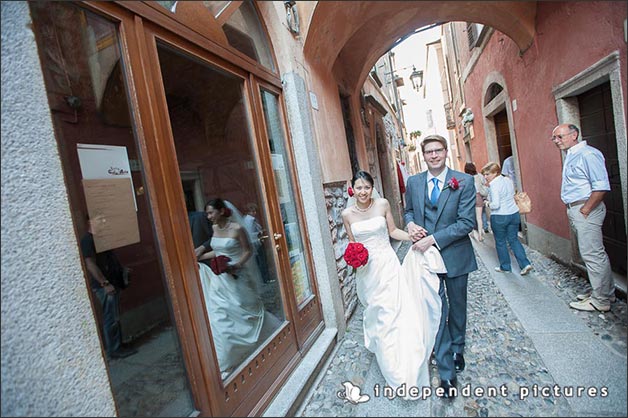 Reception at Hotel San Rocco
After the ceremony, some great shots and a boat tour on the lake Anne and Nick with their guests reached Hotel San Rocco from the waters.
Second ceremony of tea for Nick's family took place and then aperitif and reception to follow.
Tables set up was really elegant, white table clothes a touch of red, as usual and white roses and lilies. Very delicate.
On the tables you could also see little red and gold favour boxes. In them you can appreciate a Chinese symbol that means Happiness.
So cute!
After a traditional Italian wedding cake it was time to dance! A wonderful way to close a wonderful day!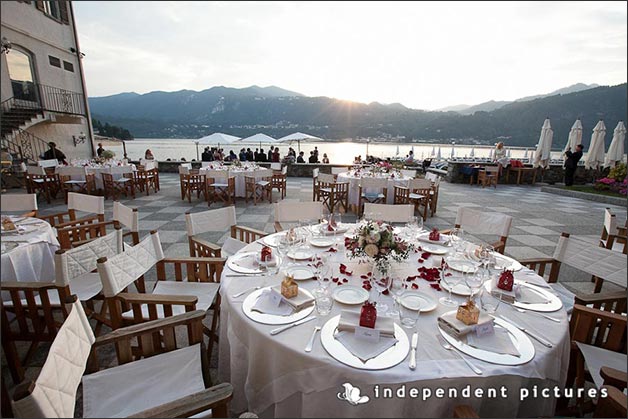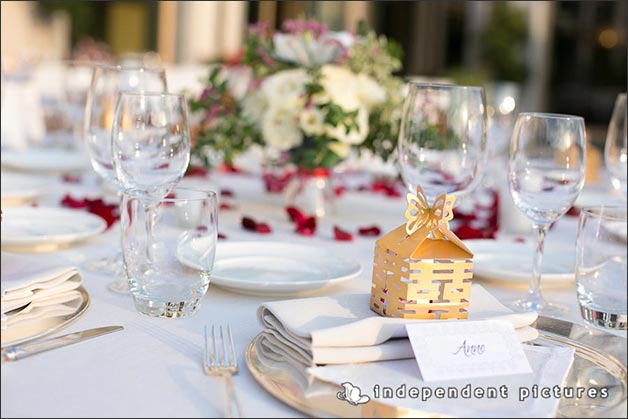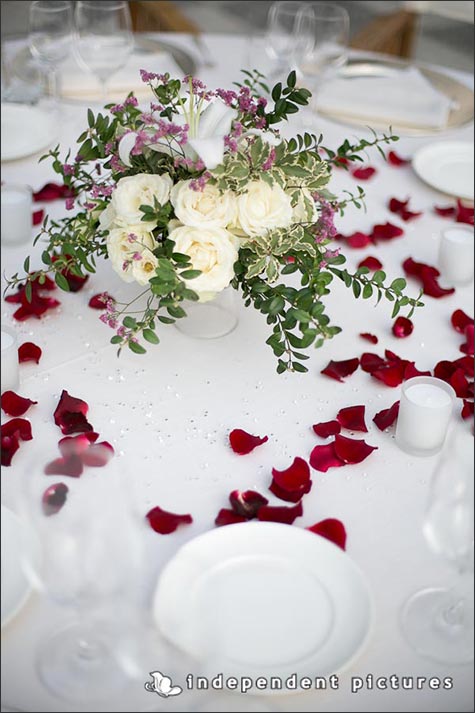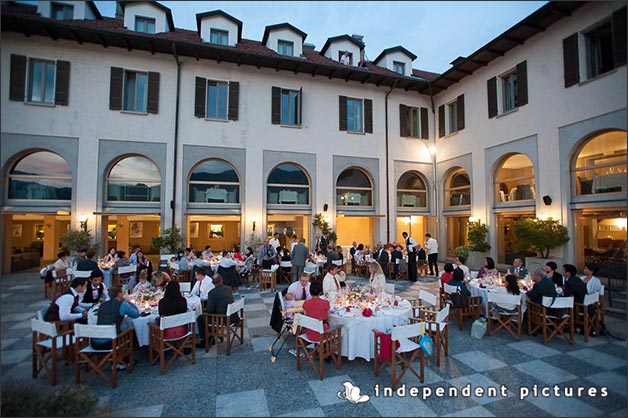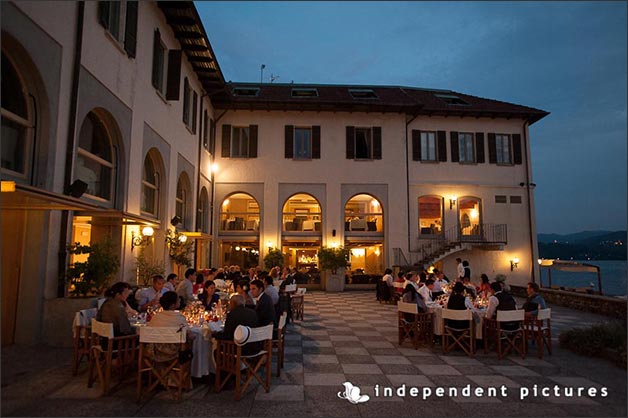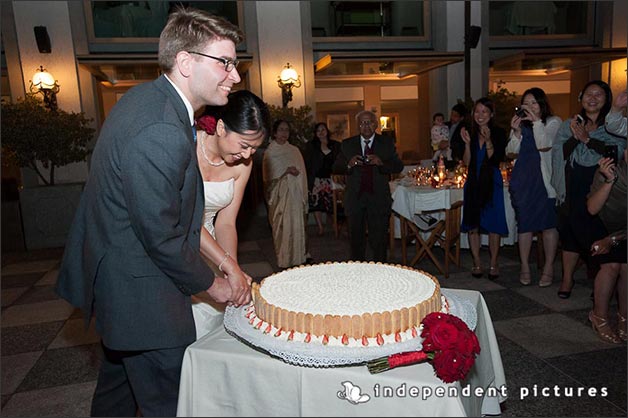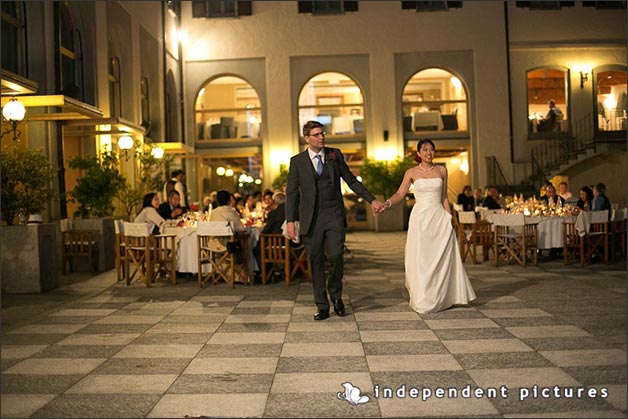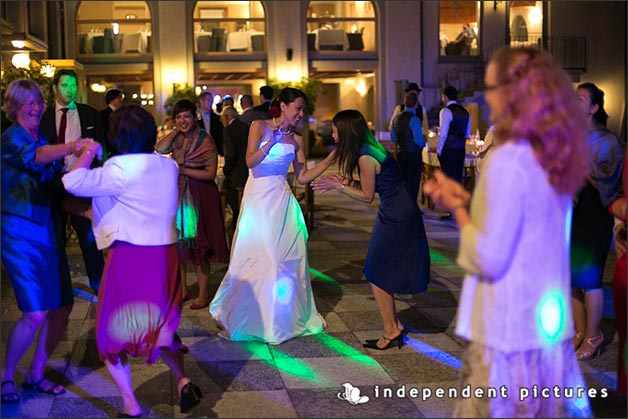 It was a wonderful day for me too!
I learned so many things planning Anne and Nick's wedding. Knowing so much about a traditional Chinese wedding is a treasure for me and a very nice experience I will never forget. I hope to plan more Chinese wedding in the future!
A very special thank to Independent Pictures team for their great job. They were able to catch all important moment of Chinese and Occidental traditions creating a wonderful blend.
And since we are almost there… happy anniversary Anne and Nick may you union be happy for one hundred years!