After the wedding to Villa San Martino we come back to Lombardy side of Lake Maggiore. This time we are going South. Here you will find sweet hills going smoothly towards the lake. This are is very well known from nature and water sports lovers. There are also artistic and cultural places to visit such as historic residence of Villa della Porta Bozzolo with its grand Italian gardens or Rocca di Angera, great Borromeo family castle or even Santa Caterina del Sasso, a monastery on rocks peak.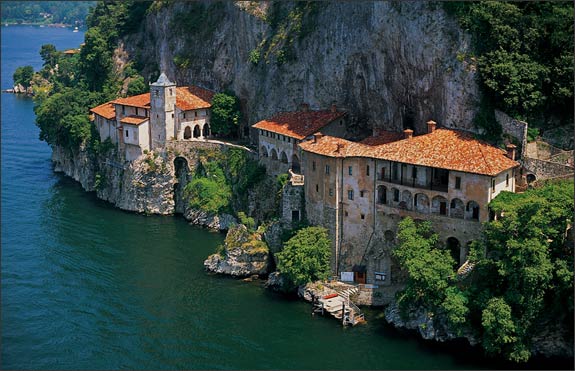 Right in this green area you will find a lovely venue for your wedding on the lake: Hotel Conca Azzurra in Ranco close to Varese.
A wonderful view, a wonderful garden with many flowers and delicious cuisine will welcome you.
These are the main features of Hotel Conca Azzurra, a pretty venue for your wedding if you are thinking of getting married on Lake Maggiore.
Let' s see together all the pearls of the hotel.
The great view on the lake: from here you could see the center of the Lake and great chain of Mt. Zeda. You could enjoy this perfect panorama in every month of the year from Restaurant La Veranda. During summer season it opens completely becoming a open air terrace for romantic dinners under the stars.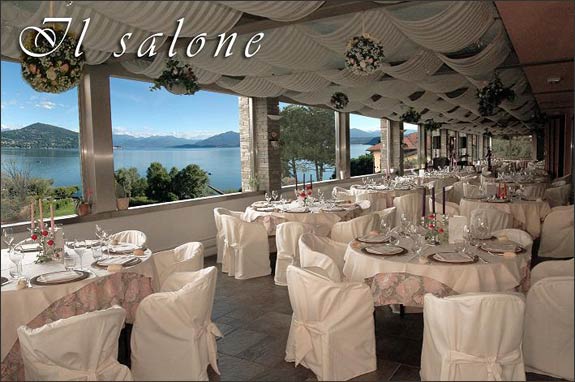 La Veranda restaurant offer a high level cuisine with local and traditional dishes of the Lake Maggiore and surrounding countryside. It has a very good service and wide cellar with selected wines for every request.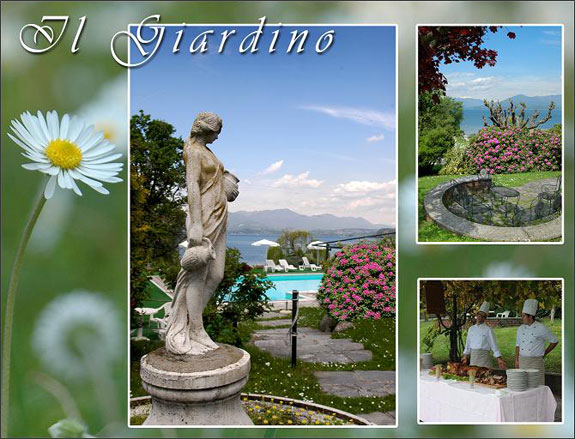 You could sip your aperitif or arrange an informal buffet reception in the wide garden with lovely view on the lake. You will be surrounded by palms and flowers and you will taste delicious lake fish and Piedmont wines.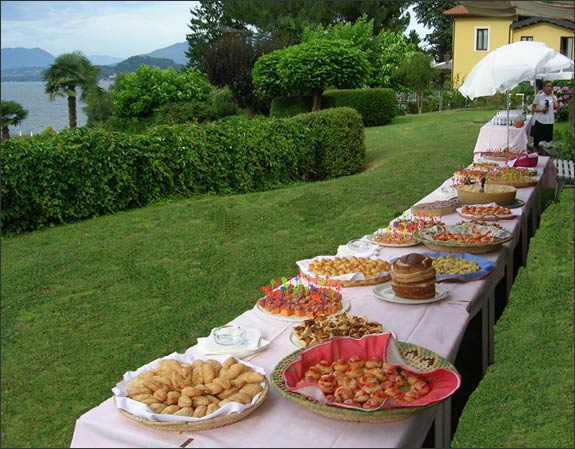 Hotel Restaurant Conca Azzurra can host reception up to 200 guests.
The area is available for just one wedding per day with the possibility to have the venue on complete disposal during the wedding day.
Hotel Conca Azzurra has also a wonderful Wellness and Beauty Center named Il Canneto, a wide parking area and an independent entrance for bridegroom and their guests to park and terrace.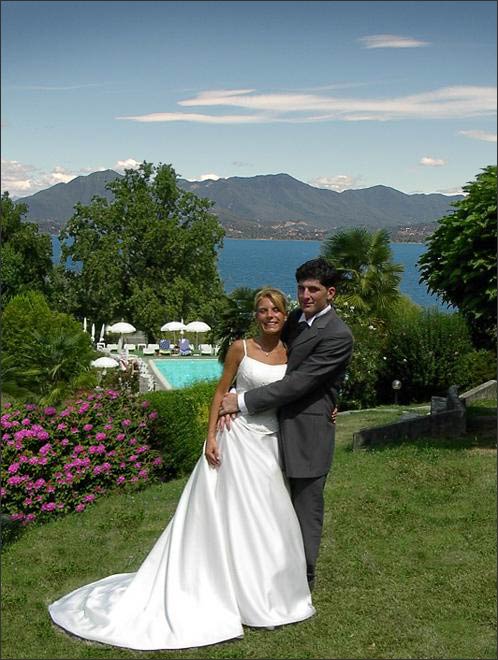 If you will choose Hotel Restaurant Conca Azzurra for your wedding you will surely have a lovely party in a peaceful and green place. You will enjoy a perfect wedding day with the great view on Lake Maggiore and some relaxing moments on the garden that goes towards the swimming pool and private beach on the lake.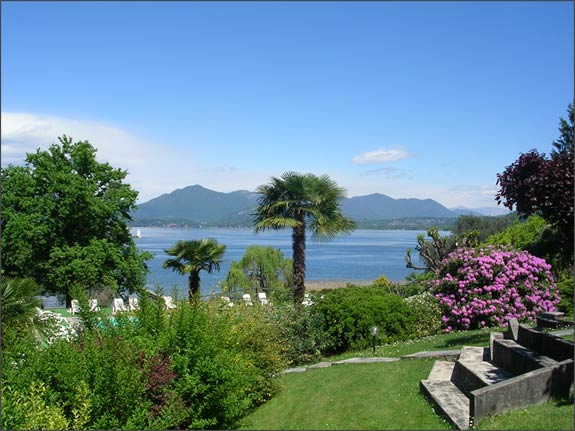 As special gift for our bridegrooms: first night and breakfast on the terrace of the room in one of the superior rooms of the hotel.
A fairy tale wedding to Hotel Conca Azzurra …a night like a princess and a breakfast like a queen.
Valentina Lombardi is the Italian Lakes Wedding coordinator for Lake Orta and Lake Maggiore area.

She follows Italian and foreign bridegrooms who wish to celebrate their wedding in Piemonte and Italian Lakes area.

Valentina is Italian; she has worked in event organization business for years before becoming a wedding planner.

For more information about weddings on Lake Maggiore, please contact us.