or their
Indian wedding
Pritika and Ravish choose
Lake Maggiore
. Today we are very happy to tell you about their wonderful story and show you amazing photos of their
Indian wedding in Italy
.
They did not plan a big Indian wedding but they preferred an intimate event with close family and friends on the shores of Lake Maggiore.
Pritika and Ravish both live in Australia, he is a doctor and she works for fashion. And you can really see it! Just look ad bridal outfits and amazing style she planned for the day!
Pritika and Ravish choose a wonderful Hotel on the shores for their special day planning here getting ready, outdoor ceremony, reception and party.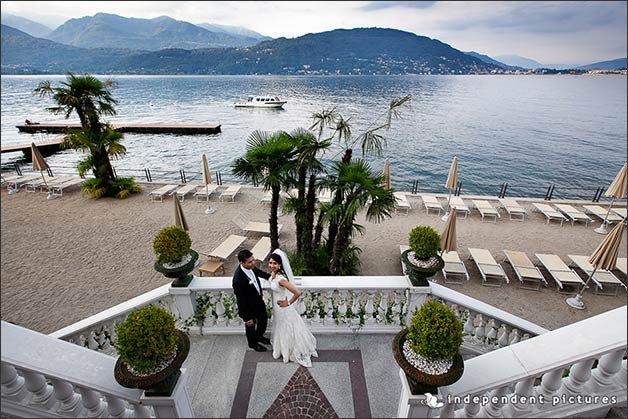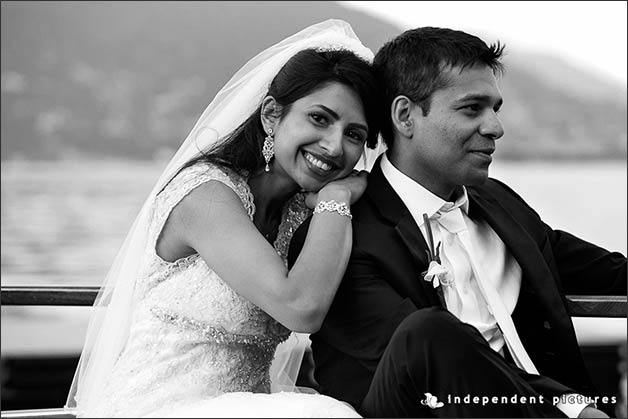 Getting ready overlooking the Lake
For getting ready bride wanted to have her mum with her. A very special moment for both of them.
Pritika's mum wore a traditional outfit while bride wanted a white dress for the ceremony but with some special touches reminding to her origins as laces and beautiful earrings.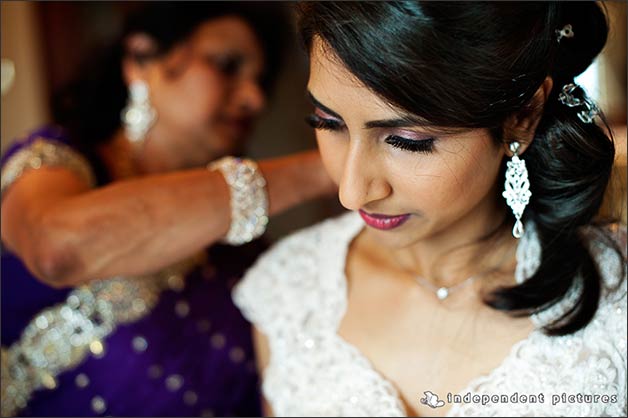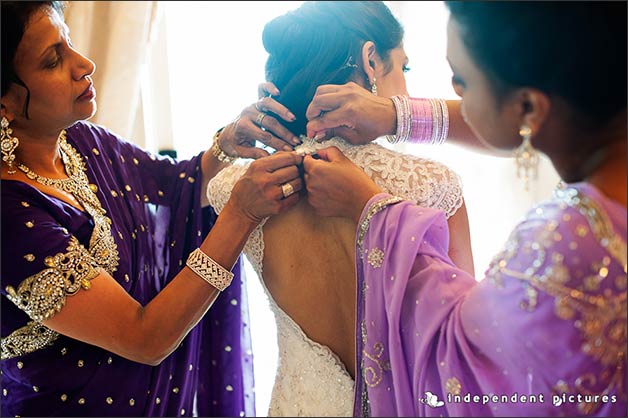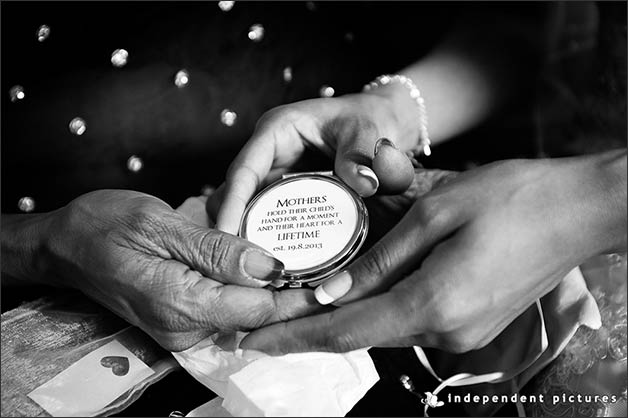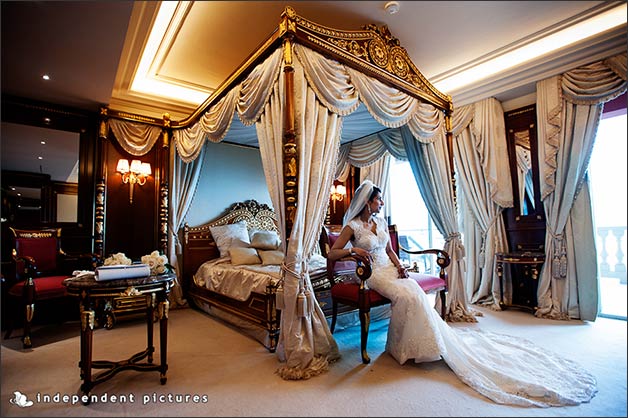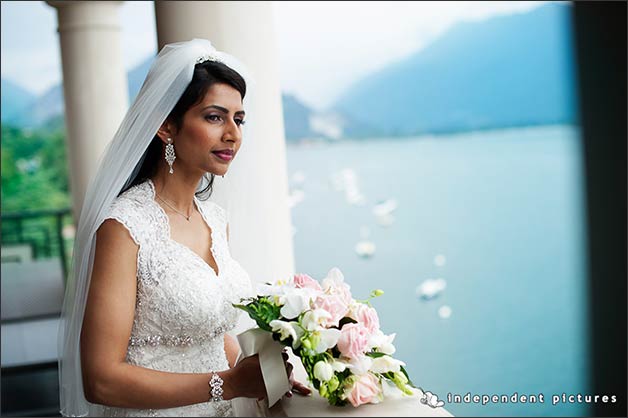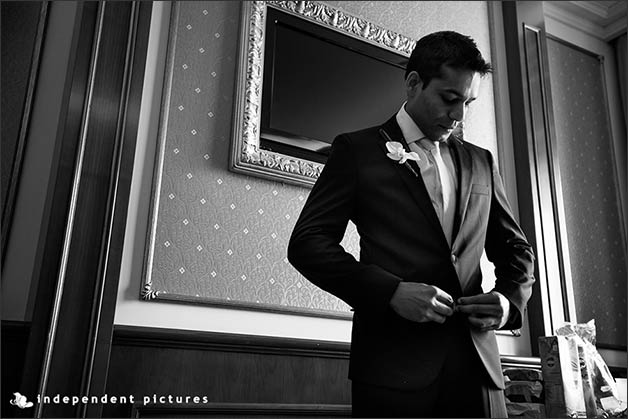 An outdoor ceremony by the shores
When everybody was ready it was time for the wedding ceremony.
Pritika and Ravish choose to have it outdoor in the wonderful garden of the hotel by the shores.
Do you remember about Joel and Rim's wedding? We come back to this amazing venue for another special event!
The setting for the ceremony is really special. Garden with its trees makes a perfect natural temple for a blessing by the waters.
The ceremony was really moving and full of symbols and meaningful words.
Both mothers lit marriage candles for the bride and groom and family and friends red some poems and readings for the couple.
Full ceremony was accompanied by the soft sound of an harp that made the atmosphere even more enchanted!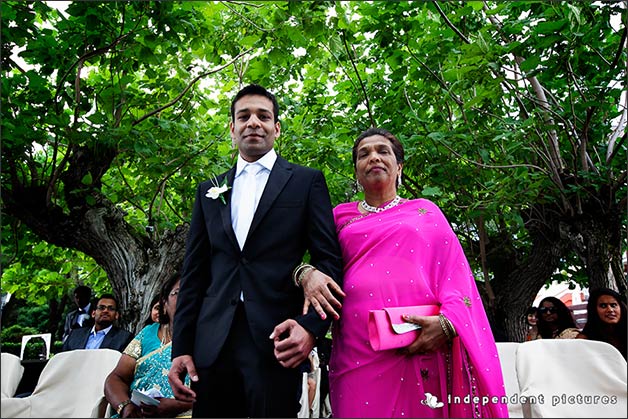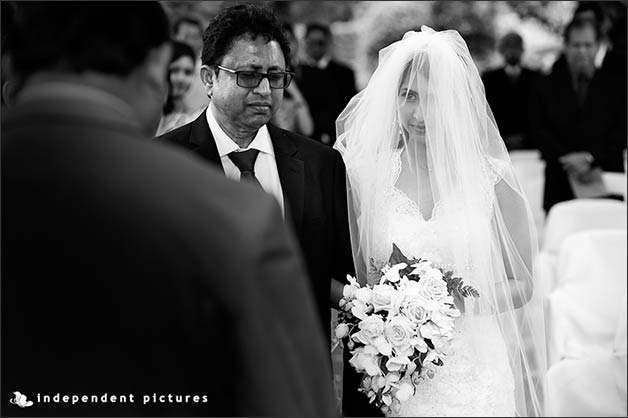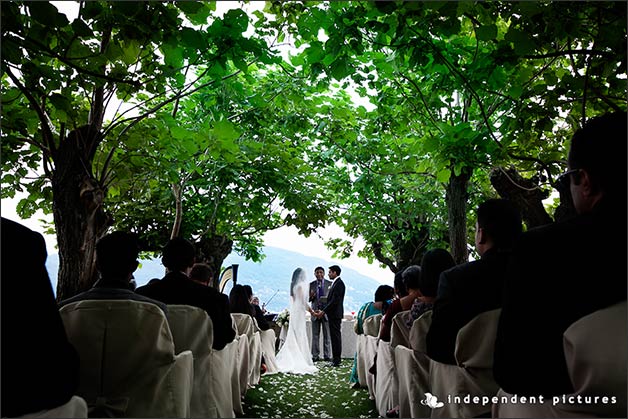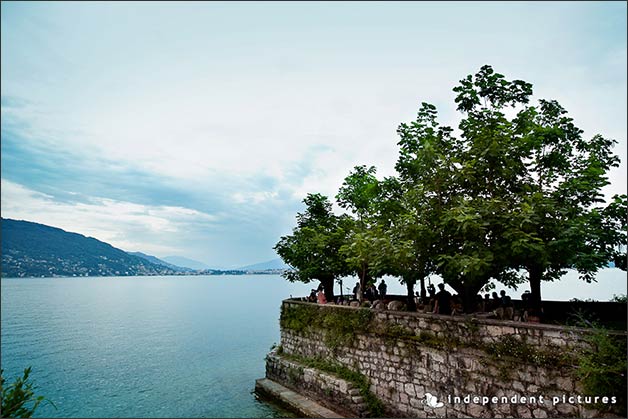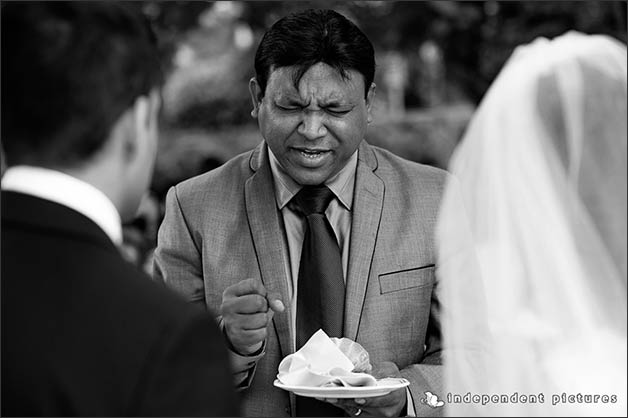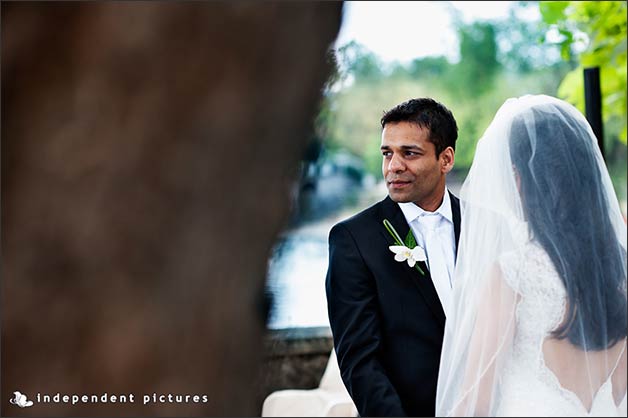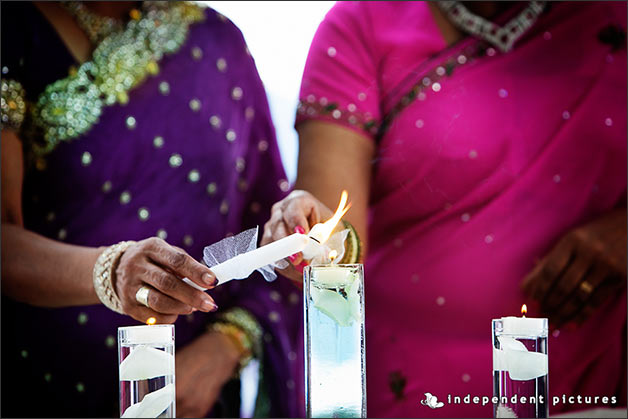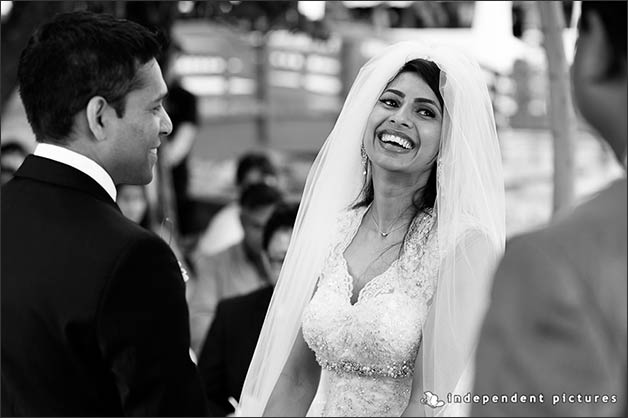 Wedding Photos and a Boat Tour on Lake Maggiore
After the ceremony bride and groom took some time for their own to take some wedding photos for indelebile memories and then joined their guests for some more group pictures and most of all a special aperitif in the park of the hotel.
A relaxing moment for everyone. Everybody had the chance to mingle and enjoy a lovely day by the shores of Lake Maggiore.
Then it is time to explore the lake! Everybody get on a motorboat and the tour begun!
Even without the sun a day on Lake Maggiore could be warm and pleasant.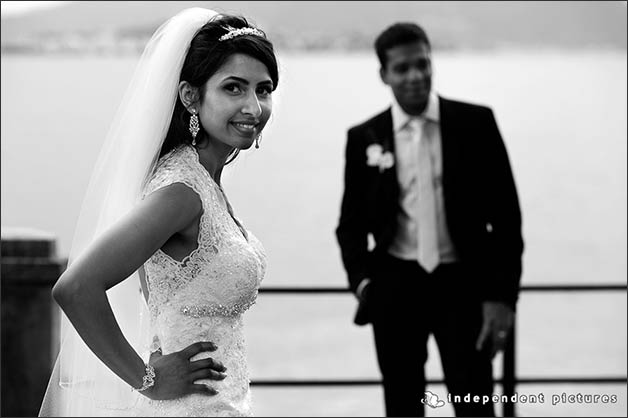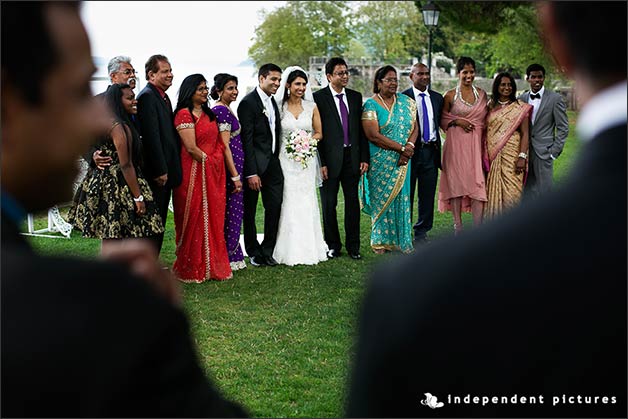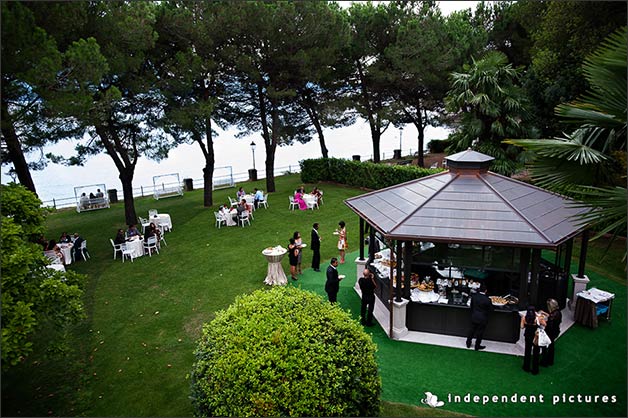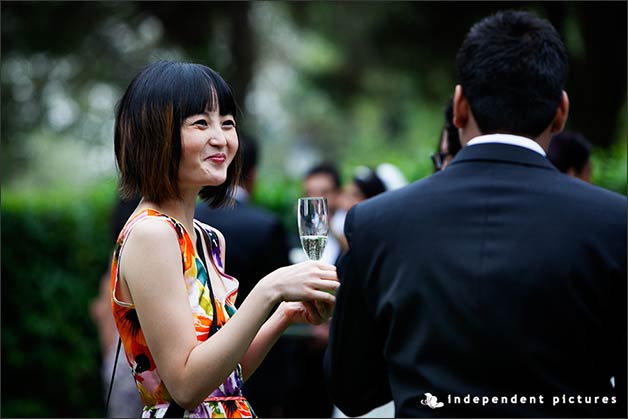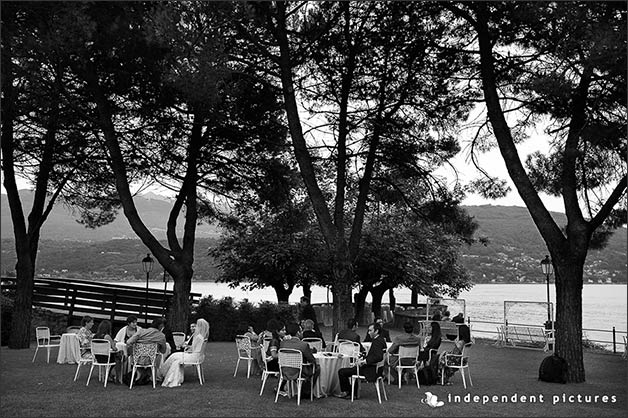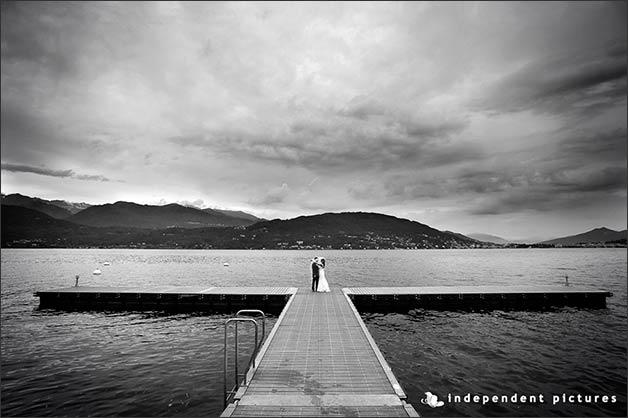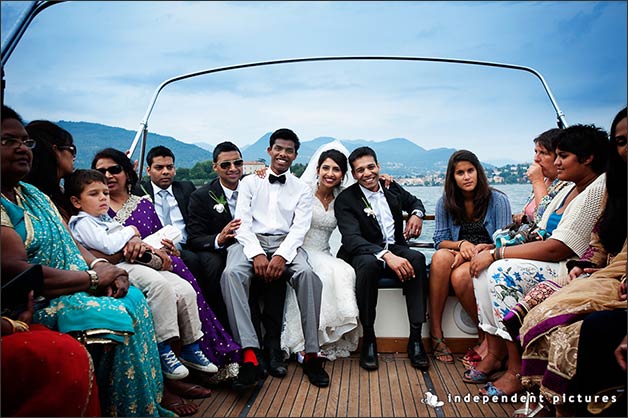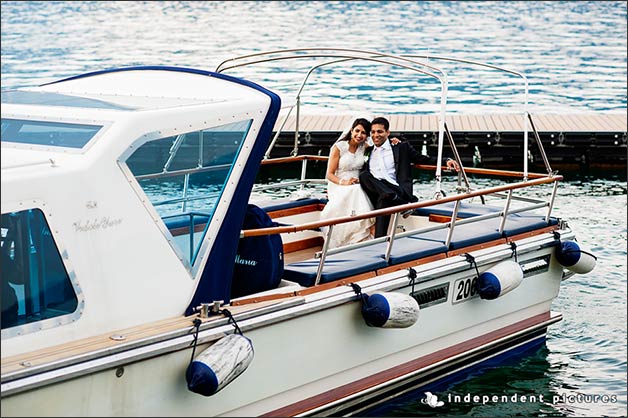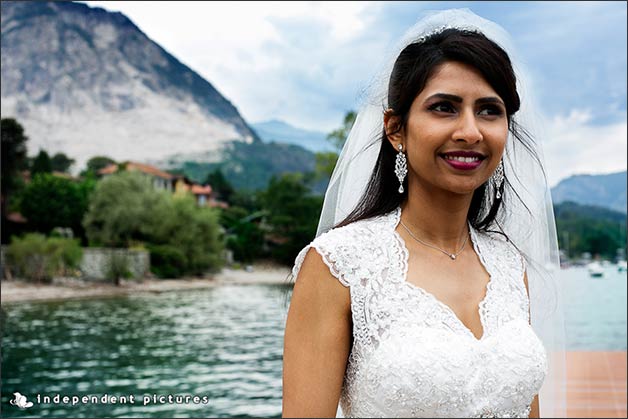 A fine reception and party overlooking Lake Maggiore
A fine dinner was served in the restaurant room of the hotel.
The room has wide window that let you enjoy a full view over the lake. A gourmand dinner with a stunning view, who could ask for anything more?
Then it is time to party! Pritika changed her dress into a wonderful and color traditional dress for the cutting of the cake and party dances.
Have a look at her, ins't she simply beautiful?
Dances and lot of fun made the perfect way to close an amazing day on Lake Maggiore!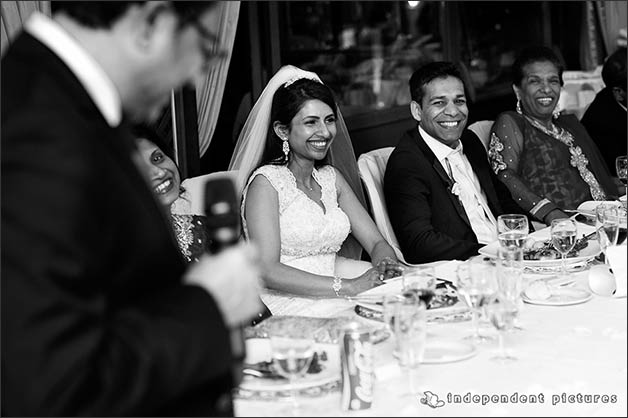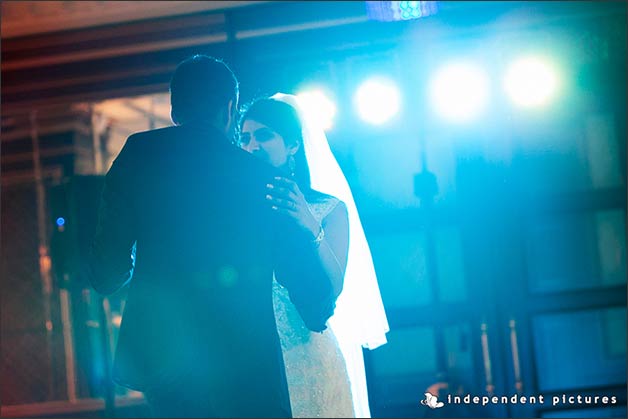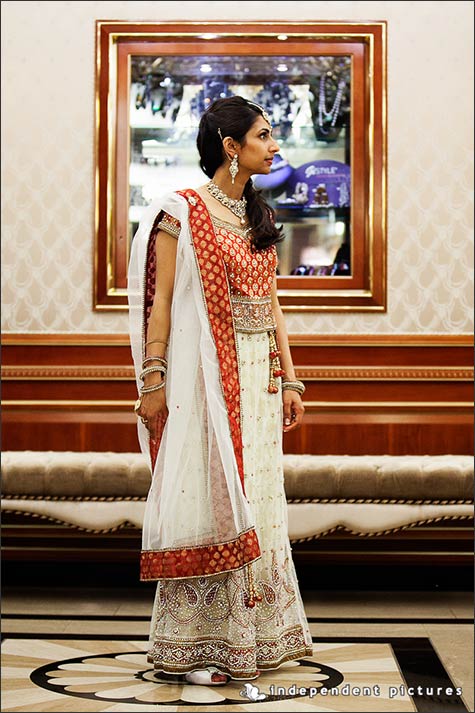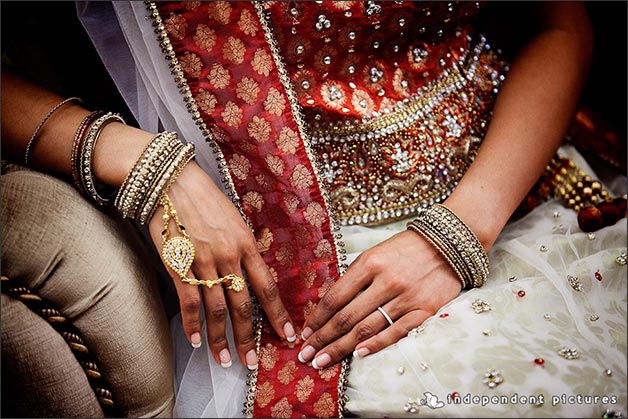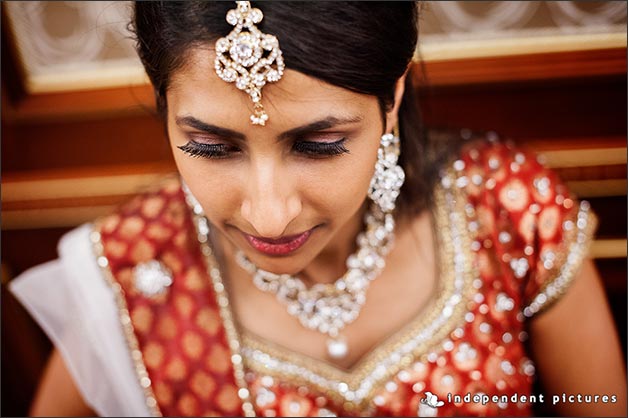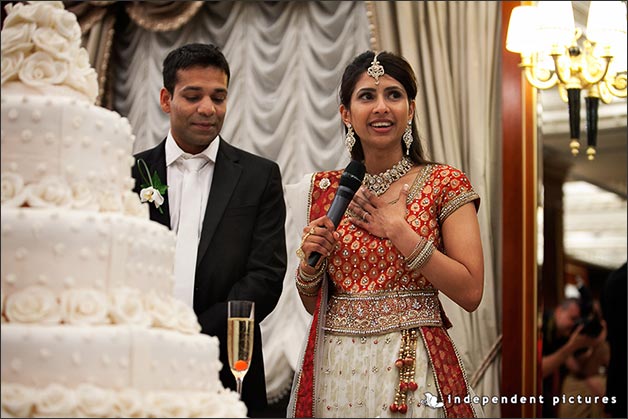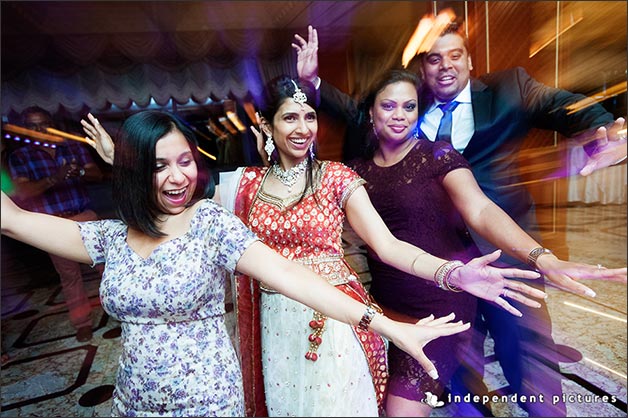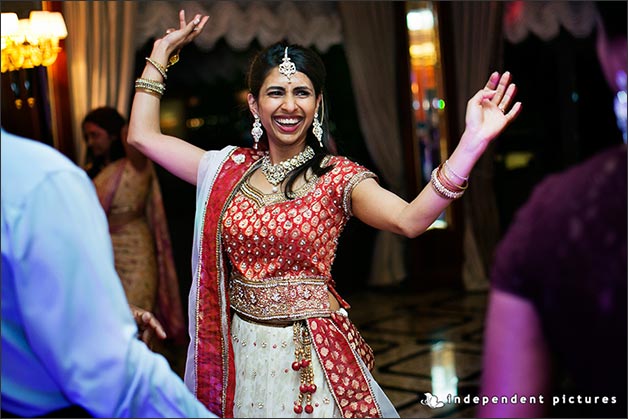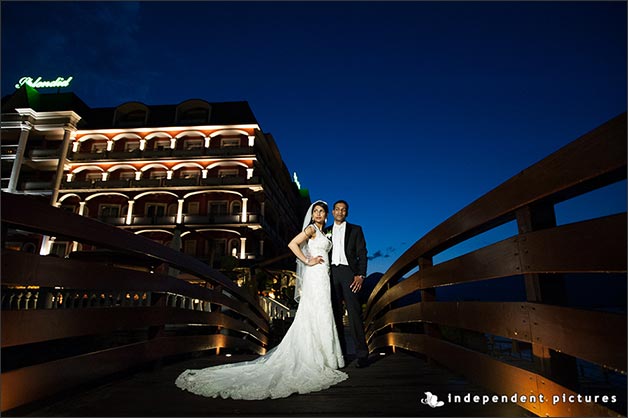 full video trailer for Pritika and Ravish
.
A wonderful way to see how wonderful their special day on Lake Maggiore was!
A very special thanks to
Riccardo Lavezzo
and his Team for this great shooting. A very special thank to
Independent Pictures
for this wonderful shots full of colours and atmosphere!
If you are thinking about planning your Indian wedding in Italy there are many venues that could host big events on Lake Maggiore, Lake Como, Lake Garda, Lake Trasimeno and Lake Bracciano.
Please do not hesitate to ask for further idea and proposals!