As floral designer Ilenia and Stuard's wedding was a very good occasion to do something new. For the first time I worked for a vintage birdcage themed wedding, bride and groom used as centerpieces.
And for the first time I worked in wonderful St. Vittore Church on isola Bella, one of the three stunning islands of Borromeo Archipelagos on Lake Maggiore.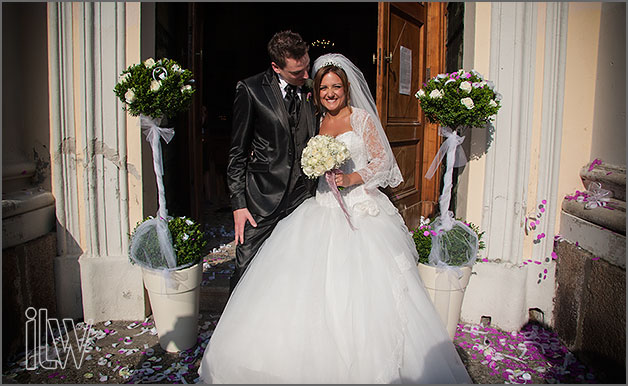 p today my couples preferred the
church on Pescatori Island
. It a little more intimate hidden in the narrow roads of the island.
Maybe it is more chosen because is close by very good restaurants that could be ideal for an outdoor reception on the shores.
However church on Isola Bella has a special appeal. You can reach it by boat from the lake. You will love its baroque facade among the little houses of ancient village on the lake shore. A wonderful staircase above the sidewalk on the Lake and on the left
Borromeo Palace
! Many little shops, tourists, restaurants, bars and motorboats make a special colorful atmosphere!
If you are looking for a lively and colorful ceremony the church on Isola Bella could be just perfect for you.
Ilenia and Stuard's wedding was a perfect match between Southern Italy – Ilenia's family – and England – Stuart's family. 160 guests in total. Different people, traditions and customs but with the same joy to be there for a special and fun wedding!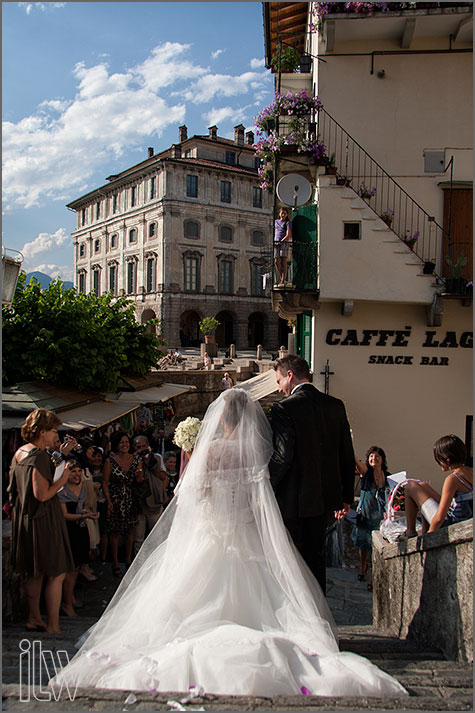 After the ceremony the group moved to Grand Hotel Dino for their reception.
Ilenia wanted special centerpieces a little different from classical floral arrangements. 
So we had the idea to decorate Grand Hotel Dino tables with special vintage birdcages with beautiful flowers.
Guests loved that, a real success!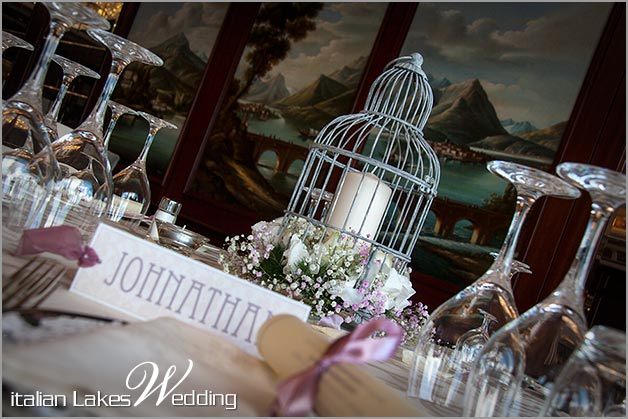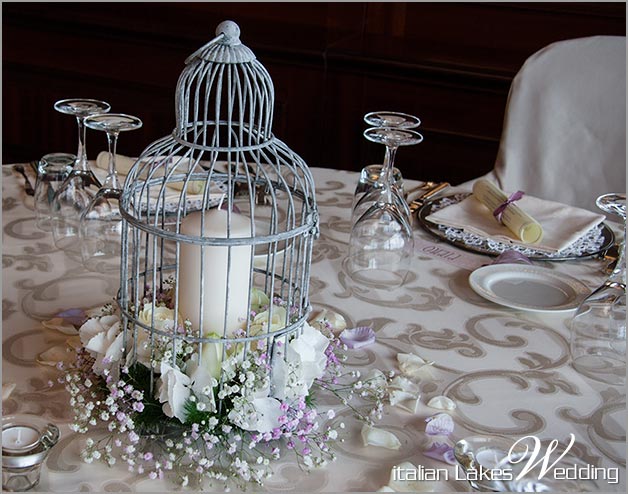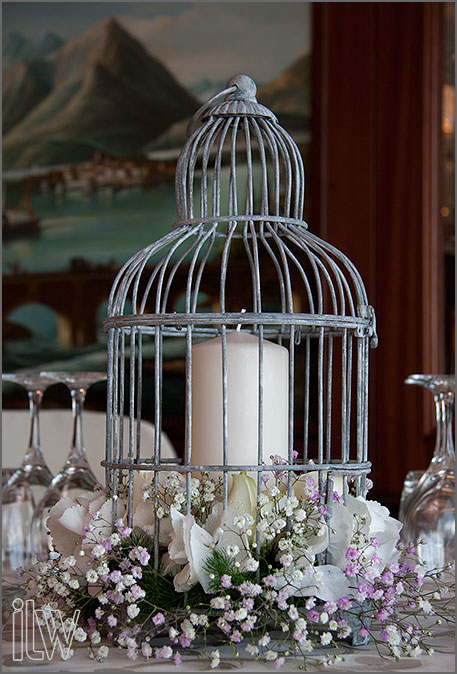 If you like this solution possibilities are many.
Birdcages can be full of flowers or with candles to make the atmosphere more magic. Or you can use the cages to decorate trees or venues or to collect guests' wishes messages.
You can get some inspirations from this post.
Side of the centerpieces I created for Ilenia and Stuard I added some more examples taken by other weddings our Team planned.
Some pictures come from a wedding Valentina planned on Lake Orta – pictures with Independent Pictures Logo. Some other can be see from another wedding, pictures without logo by Floral Design.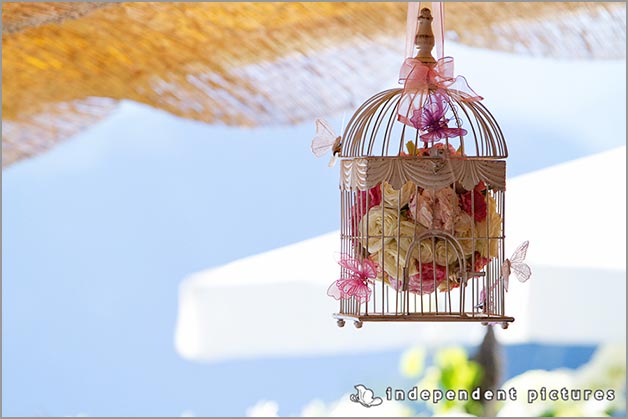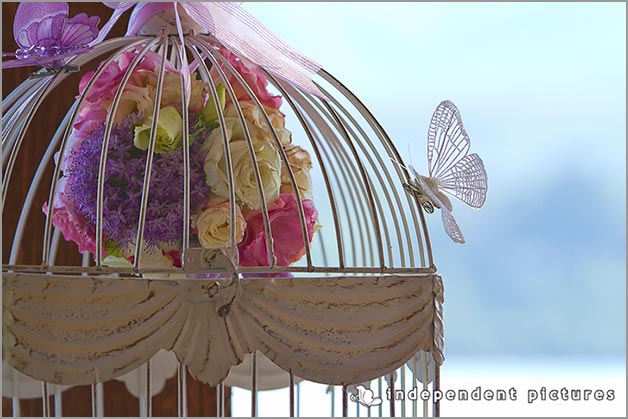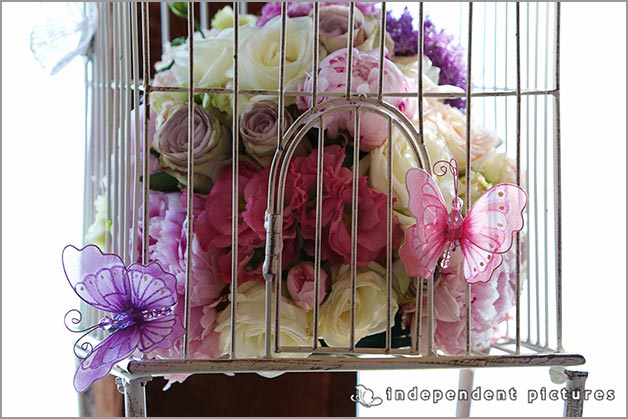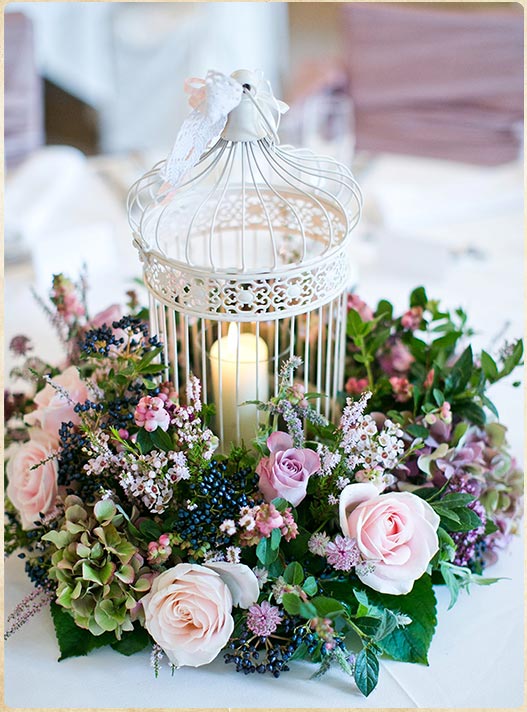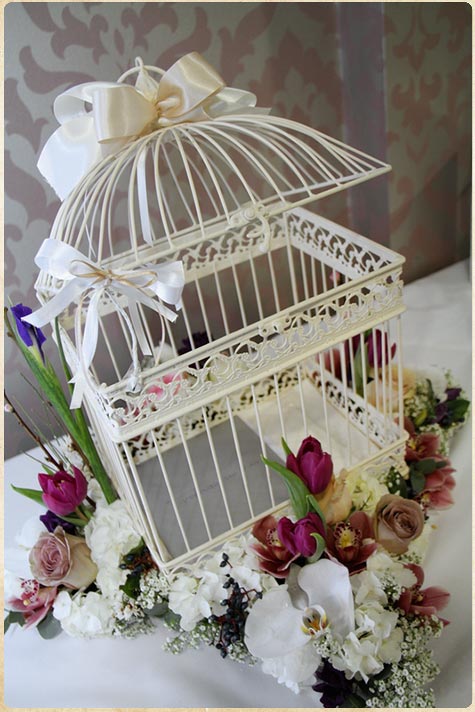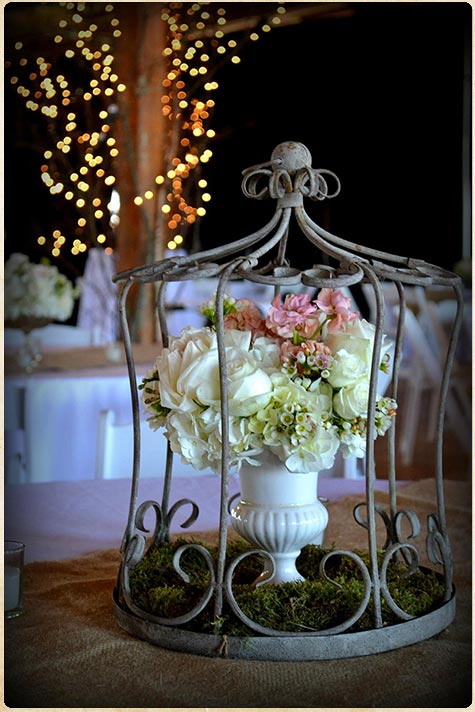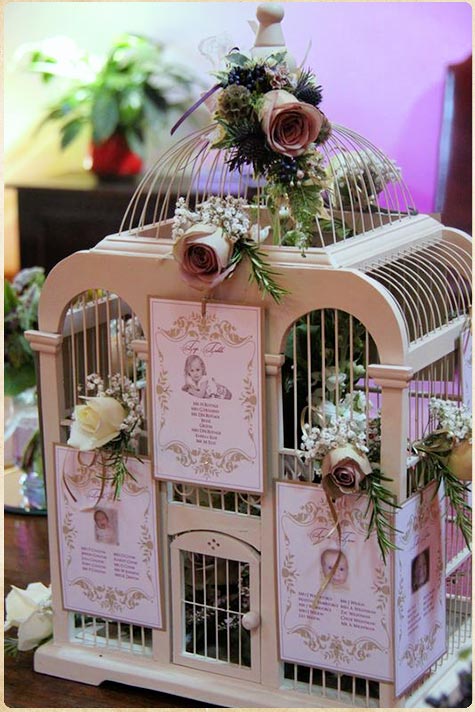 What do you think? I just love them and they could be an original and delicate solution for a romantic wedding… I cannot think about anything more romantic than this!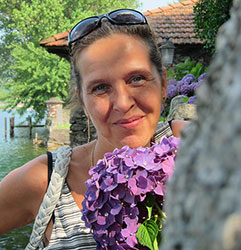 Monika Andenmatten
is
La Piccola Selva's floral designer
.
Based in lake Orta, has worked with brides for over 20 years to create floral arrangements for weddings in the Italian Lakes district.
His wedding arrangements are creative, elegant and sophisticated. Monika will be able to help you choose how best to incorporate floral design into your wedding celebrations.
From the initial consultation to the wedding day, she will make your wedding flowers truly an expression of your dreams.
For any information about wedding on Lake Maggiore please
contact us
.