From Scotland to Ireland in few days!! This is what happens on Lake Orta.
Right after Cristina and Derek Scottish style wedding with pipes and kilts, it's time for Niamh and Jon's one! Niamh and Jon are a young irish couple that chose charming Orta San Giulio to get married.
Orta San Giulio is a beloved place for Anglo-Saxons. Every year many couples come here from England, Scotland and Ireland with lots of guests. Thanks to weddings local tourism too has the opportunity to let world knows how beautiful this place is.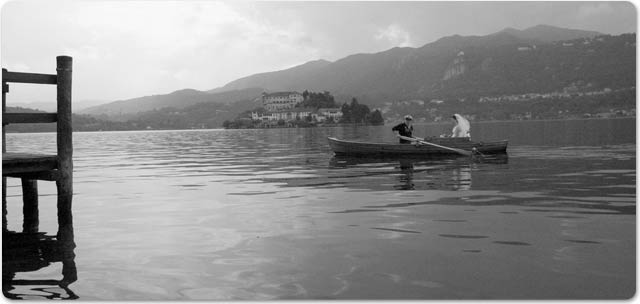 For Niamh and Jon's wedding around 100 people came from Ireland. Every single detail should be followed with care. So, many of Italian Lakes Wedding operators were involved: Koiné String Quartet, photographers Diego and Estella from Photo27.com as photographers, flower arrangements by La Piccola Selva and amazing San Rocco Hotel. All was coordinated by Valentina Lombardi from SposiamoVi wedding planners.
It was a lucky one!
Unfortunately after Cristina and Derek wedding, weather conditions got worst bringing rain and storms. According to weather forecasts we all thought that Niamh and Jon's wedding would be under pouring rain but it wasn't! A pale sun just came out…leaving the scene for Niamh and Jon.
From sadness to happyness, everything could be done as planned.
Niamh arrived to Villa Bossi with a romantic rowing boat, walked slowly in the path of the villa accompanied by a sweet violin up to Jon and guests all waiting for her.
A short but moving ceremony with Koiné String Quartet music in the backgrounds.
The sound of violin kept on staying the newly weds and guests for a little walk in narrow roads of Orta up to famous "piazzetta" where Niamh and Jon took their motorboat to reach San Giulio Island for a idilliac and romantic walk on Lake Orta shore.
After that… the wonderful party to Hotel San Rocco with cocktail on lakeshore and a gala dinner prepared by famous chef Paolo Viani.
Right after the ending of the event… a huge storm came…
How lucky was Niamh and Jon's day!