mma and Levi is a wonderful story! Emma is a sweet bride and mum of two wonderful kids and Levi is an Officer of
British Army
serving in
Cyprus
. They chose
Lake Orta
to tie the knot, they wanted a wonderful romantic
Military wedding in Italy
with all their families and friends.
It should have been hard for Emma taking all decision with her husband to me serving so far away from UK but she did a wonderful and perfect job and we will be incredibly happy to help her to make her dreams come true.
They really wanted to have a traditional military wedding with Uniforms, swords, pomp but keep it fun and relaxed for all. And they did it! Everybody had a great time!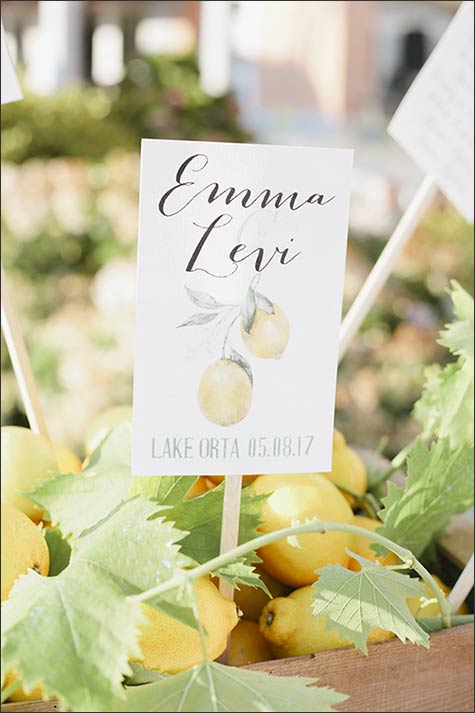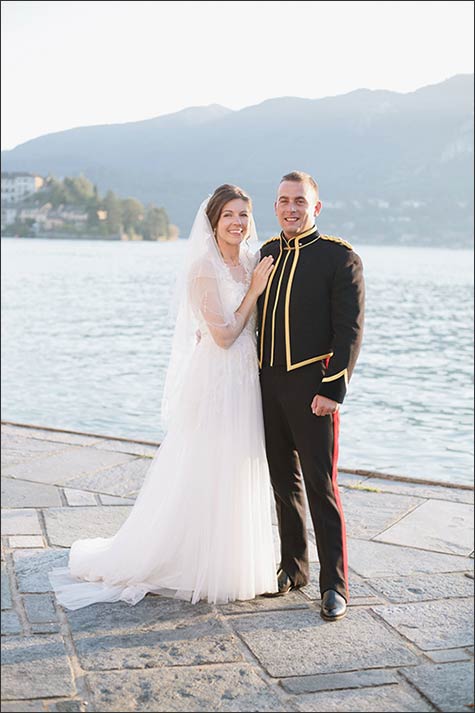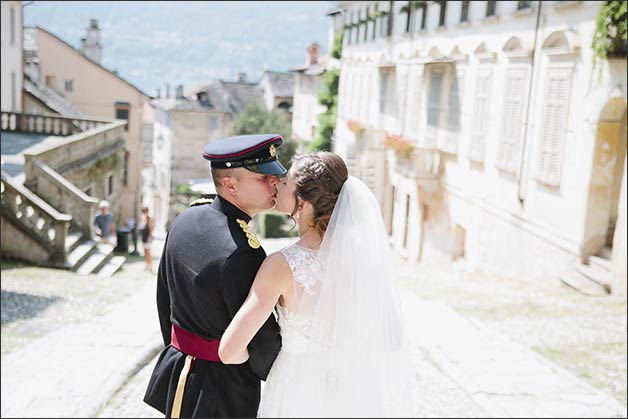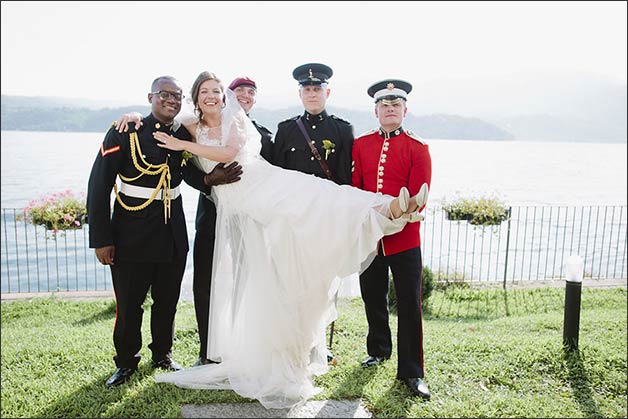 Getting ready overlooking Lake Orta
On the day of the wedding Emma got ready in one of the most beautiful rooms of Hotel San Rocco overlooking the lake and its pretty St. Julius Island.
For once getting ready of the groom was quite interesting too! He got into his Uniform rich in details and decorations including his hat and sword.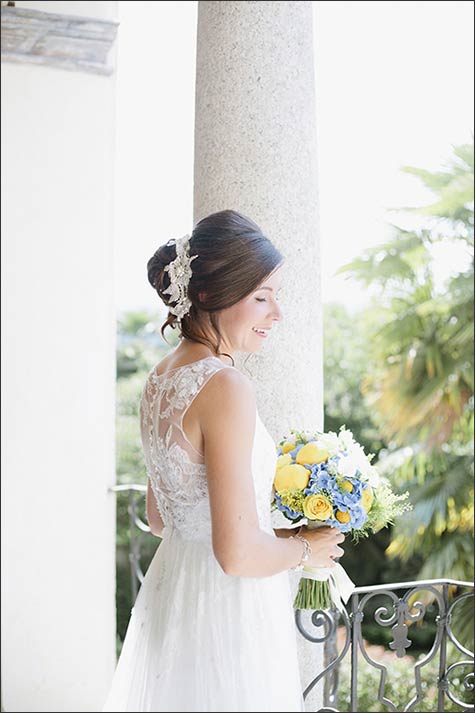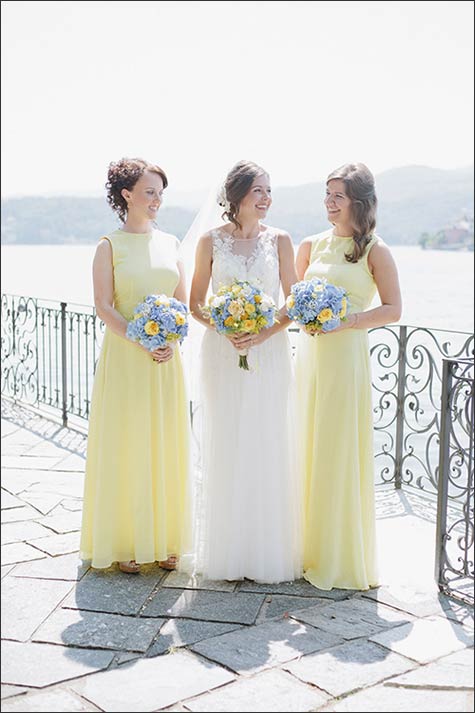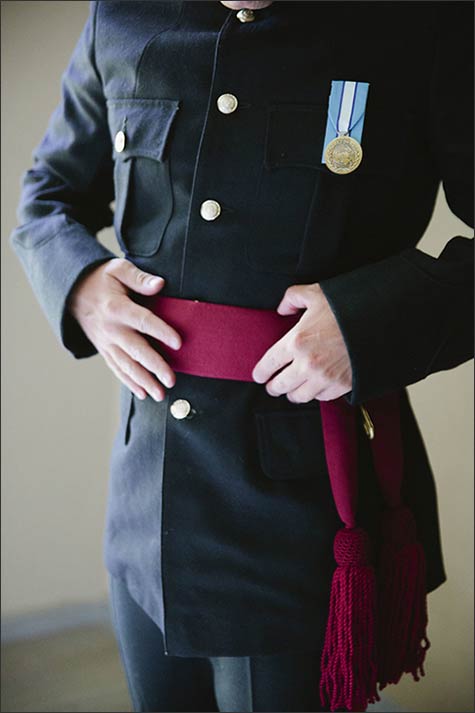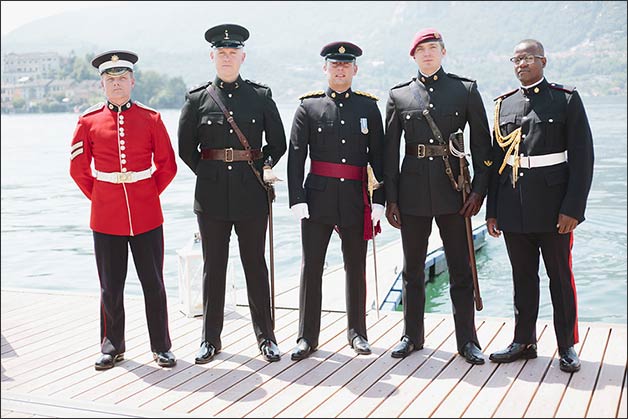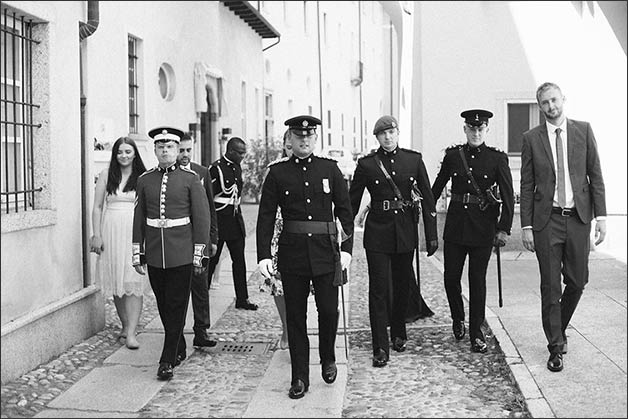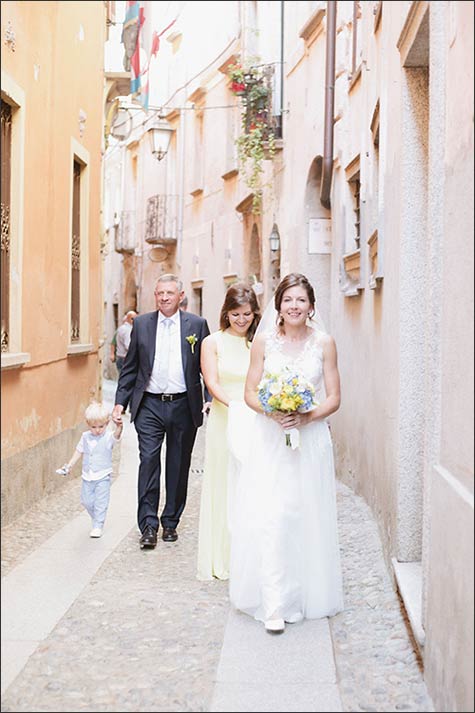 Military Wedding Ceremony at Maria Assunta Church in Orta
Once ready Levi reached Maria Assunta Church where we planned a Roman Catholic ceremony for them. He was there waiting for Emma and her bridal party to come with his friends in Uniform too.
They were part of different corps so Uniforms and decorations were different from each other.
To announce the arrival of the bride we also had a member of Her Majesty Coldstream Guards in his red uniform and black hat.
Groom and his groomsmen were incredibly handsome!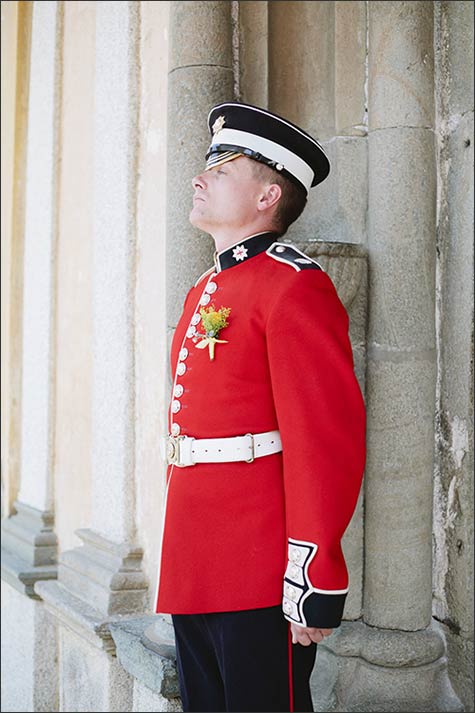 Emma was stunning too in her laces dress, simple but very chic and elegant.
Sh also wore a sparkling headpiece and had a wonderful summer inspired bridal bouquet with yellow roses, blue hydrangeas and other little flowers in white. A perfect match.
Her bridesmaids wore a light yellow dress matching Emma's bouquet but also theme she chose for the wedding decor: lemons.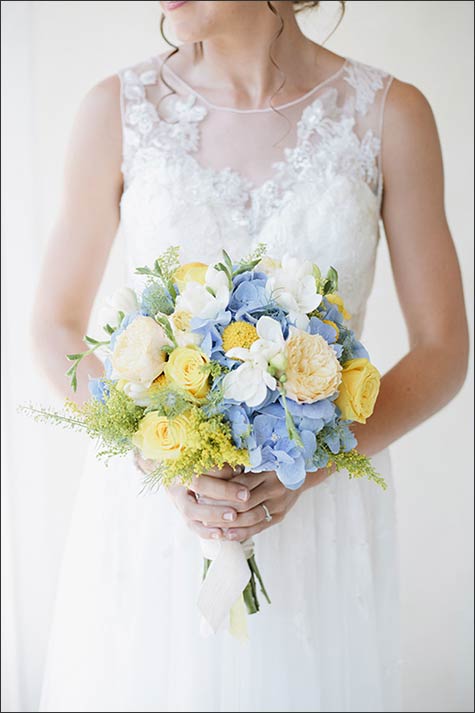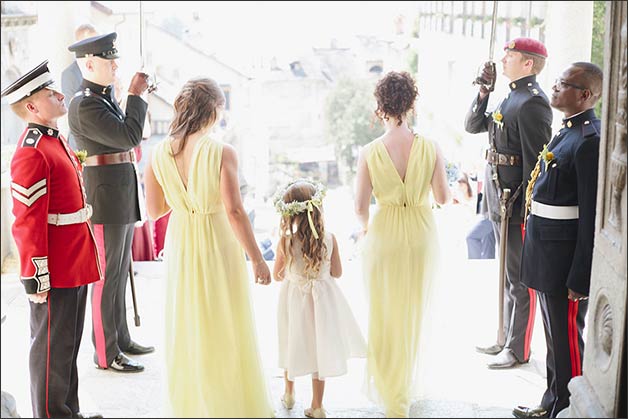 Ceremony was romantic and very moving and at the end of it bride and groom were saluted by the traditional saber arch!
We loved it!!! Let us describe it in its beauty.
Bride and groom proceed into the arch. Before releasing the couple one of the groomsman announce the newlyweds officially and bride and groom can kiss. And so Emma and Levi did.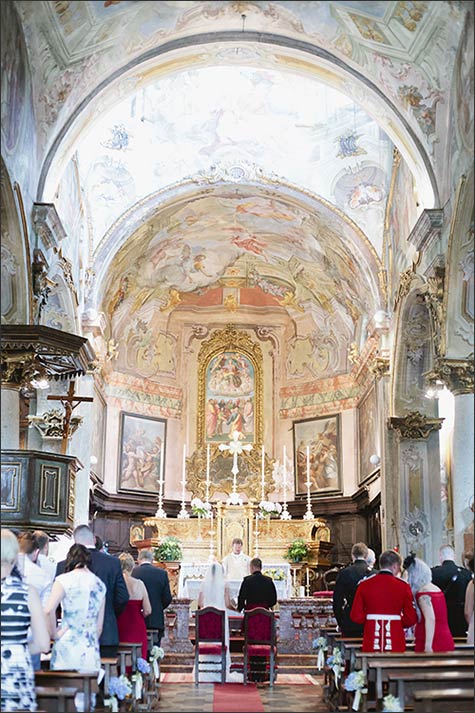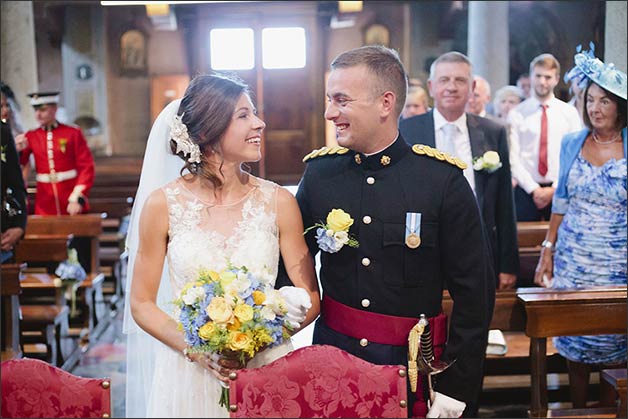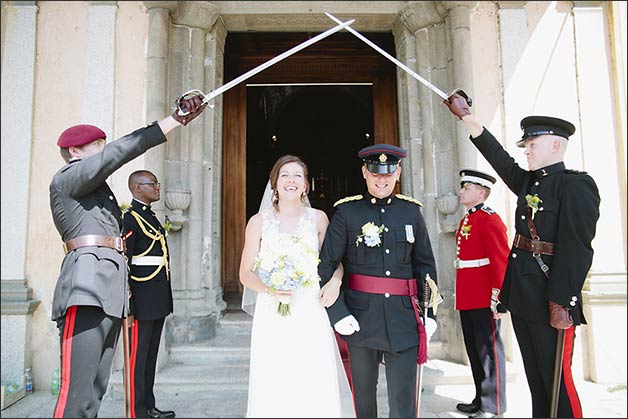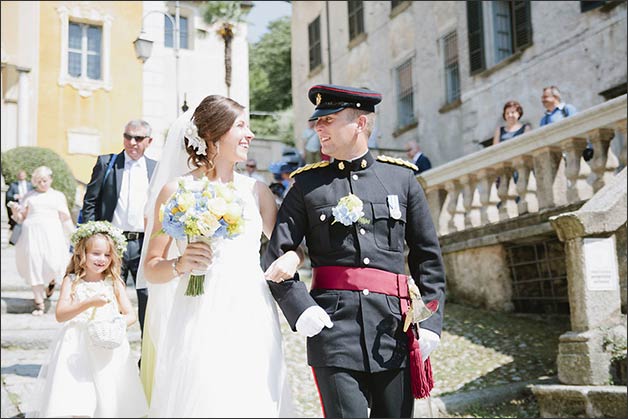 A Boat trip and a fun aperitif by the shores on Lake Orta
After the ceremony Emma and Levi took the chance to reach St. Julius Island for lovely photos and some moments to share as newlyweds.
They could reach the other guests at Ustaria Ca dal Rat where we planned for them a fun and relaxed aperitif. Temperature was high and being August it was very hot so the moment become easily a good way to relax a bit and have some fun before the formal reception at dinner.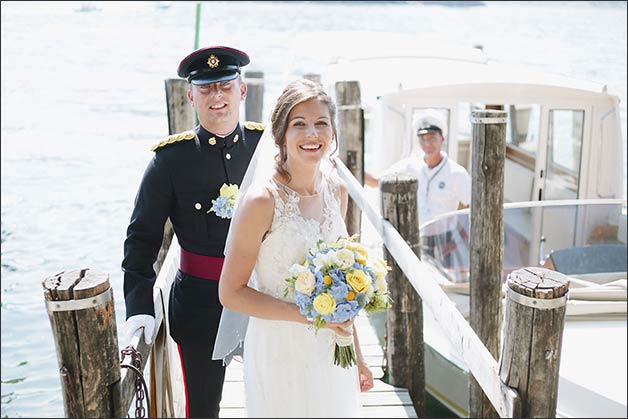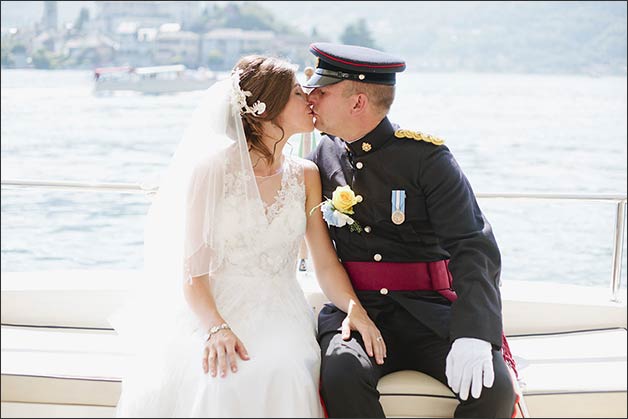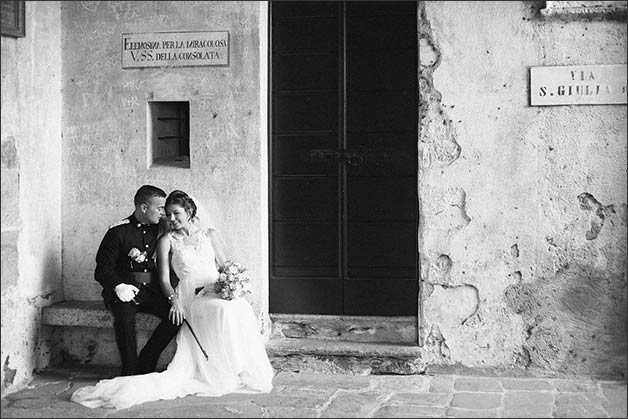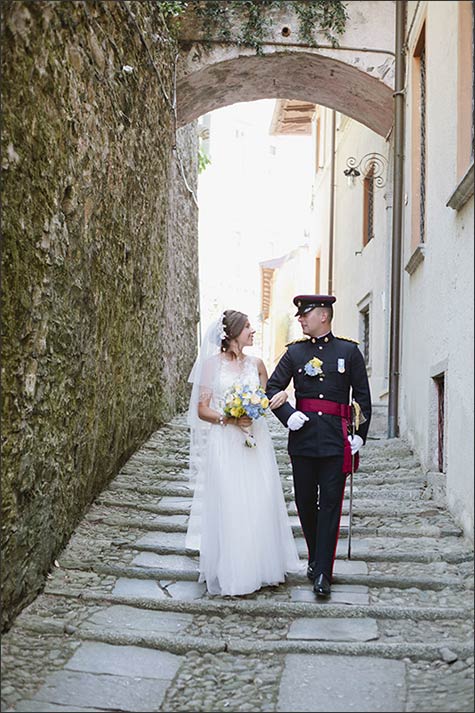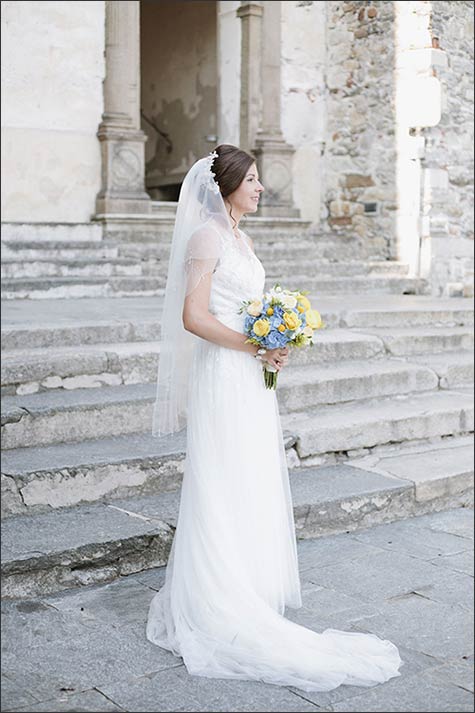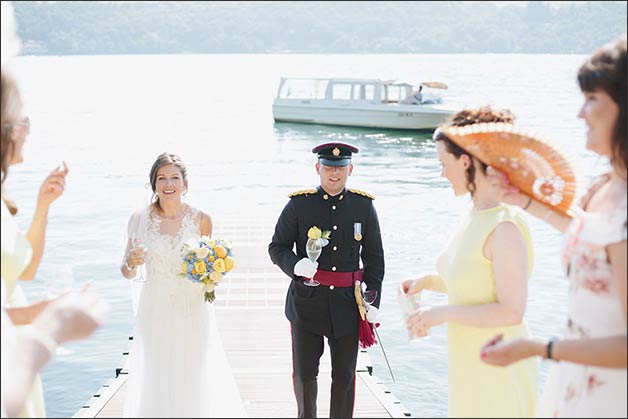 A Formal Reception at Hotel San Rocco
Once back to Orta Levi and his friends took the chance to refresh and change their Uniforms to get into their gala uniforms.
Dinner reception was planned on the main terrace of Hotel San Rocco overlooking a stunning view over St. Julius Island. Tables were decorated with squared glass vases with lemons, yellow roses and blue hydrangeas.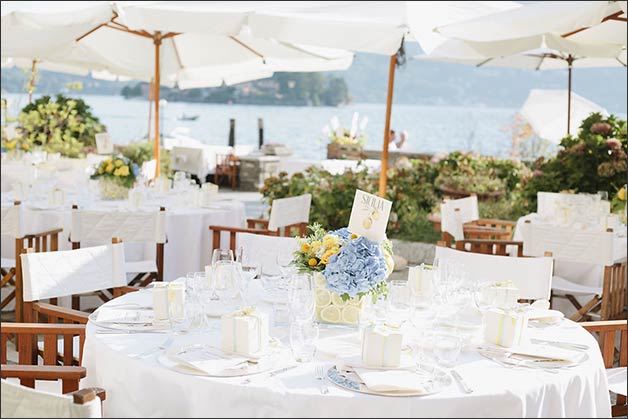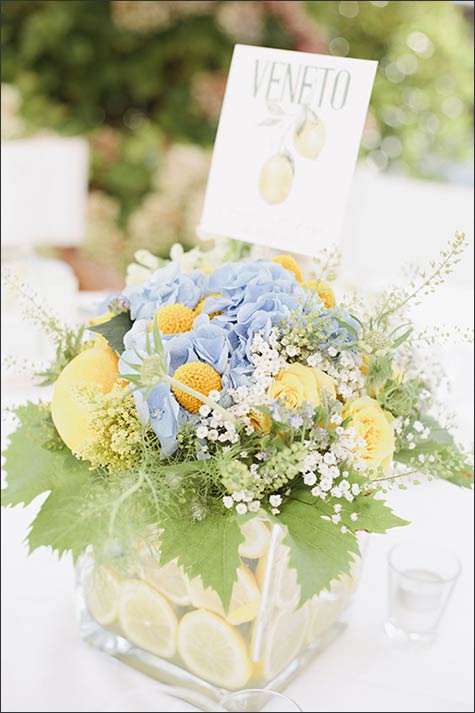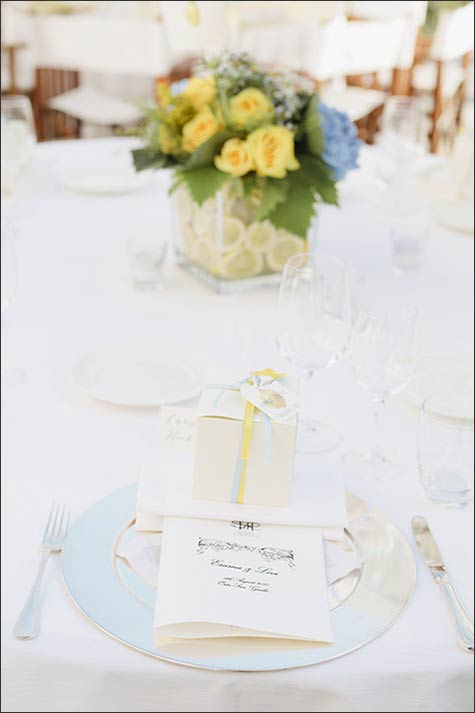 Wedding stationary and wedding favors had the same theme: lemons. Names cards and table names had a little lemon on them. Table chart was made of a wooden box full of lemons and signs for each table for guests to find their seat. We also included a lemon tree to print with colored finger prints as special guest book. Wedding favours were lovely boxes with chocolates inside and some lemon seeds: Let the love grow!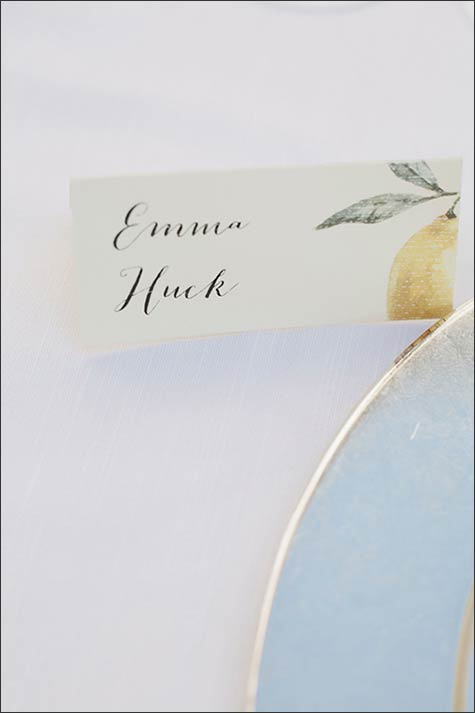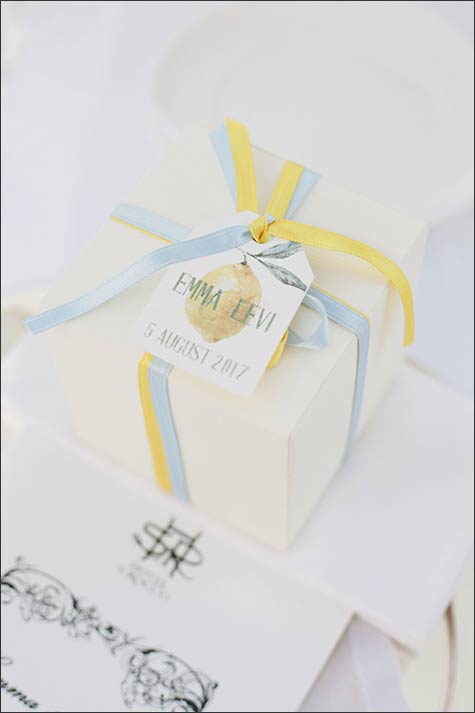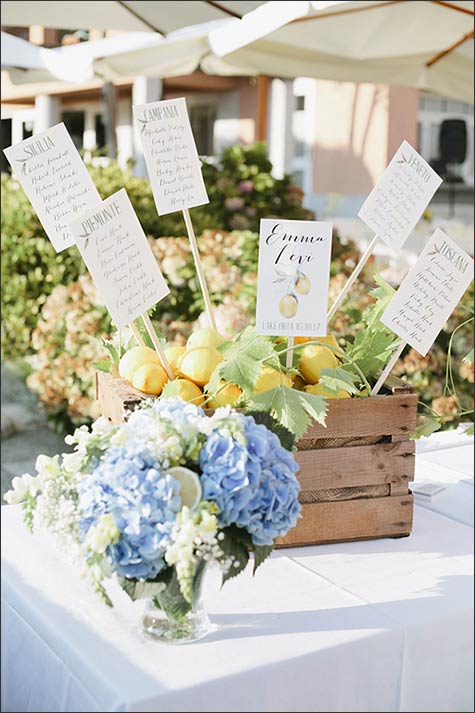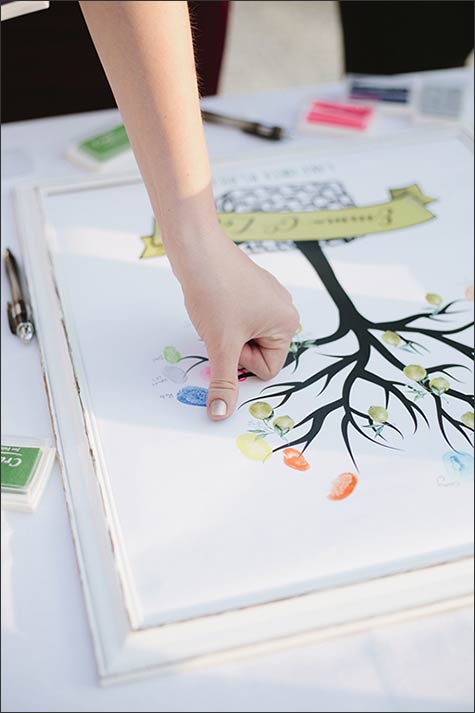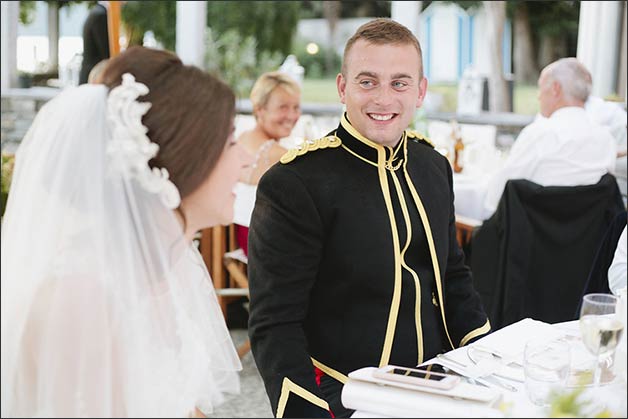 At the end of the reception Emma and Levi cut their wedding cake with their wonderful kids. We chose a Mimosa cake for its yellow decoration resecting the main colour of the wedding. As Military tradition wants Emma and Levi cut their cake with Levi's sword.
Party could start but not before than Emma and Levi's first dance! They were absolutely incredible in a romantic dance that everybody loved.
As special thanks to Pure White Photography for the official photos of the event.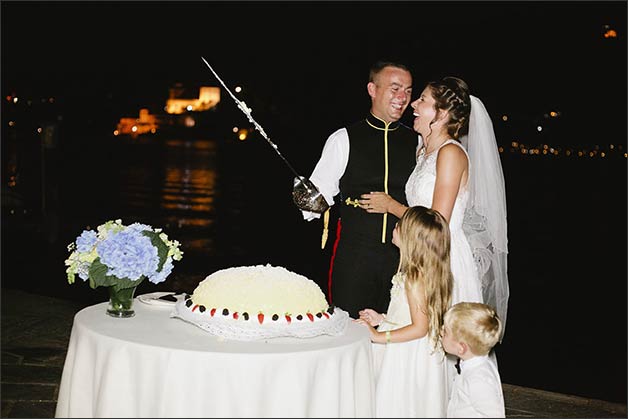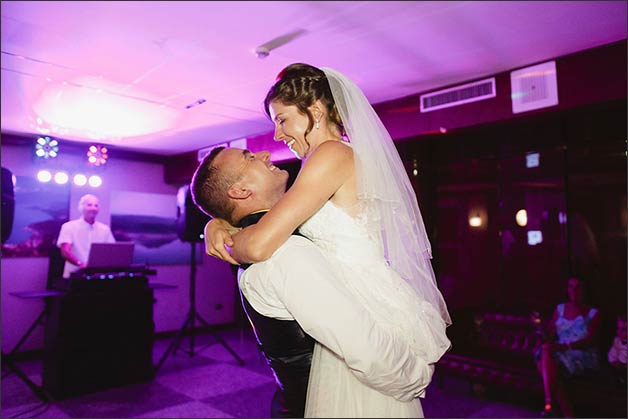 What a day, what a fantastic way to celebrate a Military wedding here on Lake Orta.

Thanks Emma and Levi for letting us being part of this amazing event and most of all of your joy. You are two very special people! We cannot stopping smiling looking at your happiness in photos here.