There are many couples that during Summer 2009 chose Orta San Giulio as their wedding destination. I will tell you more about some of them in following posts, such as Amy and Tom or Cassy and Gary.
In the meanwhile I'm here to tell you some of the details I will always keep in my heart of several lovely couples I've planned the wedding for.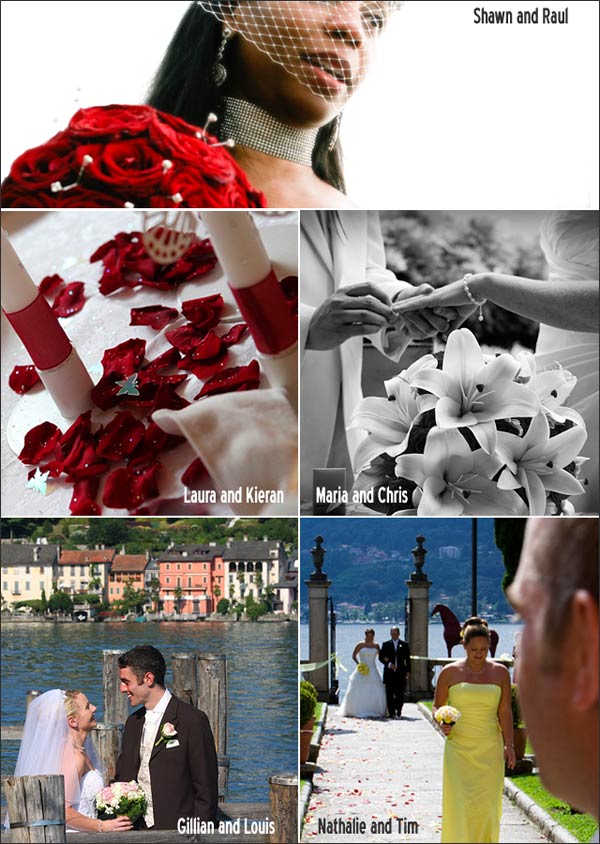 Starting from today we will present here short posts in which you will know some couples that this summer chose Orta San Giulio.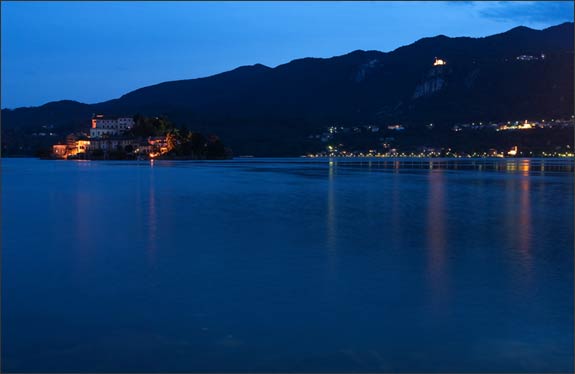 Side to Orta as destination these couples all chose the same venue for their civil ceremony:
Villa Bossi the town hall of Orta San Giulio.

Villa Bossi is an extremely appealing venue. There is no other venue like this in Italy. Bride arrives with a rowing boat (or motor boat) with bridesmaids, by herself but most of of the times with her father.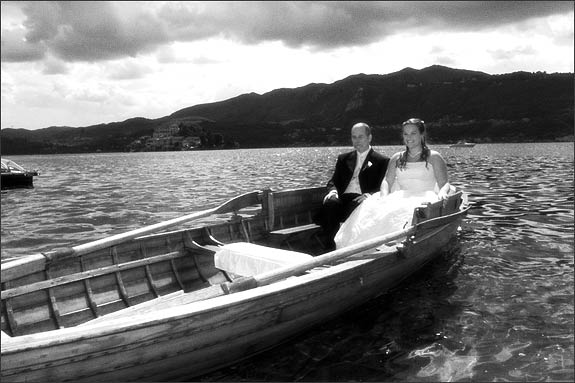 Just after getting off the boat, bride walks on the aisle with a hundreds of rose petals on. Groom and guests are all waiting for her under the villa porch where the civil ceremony is going to be held.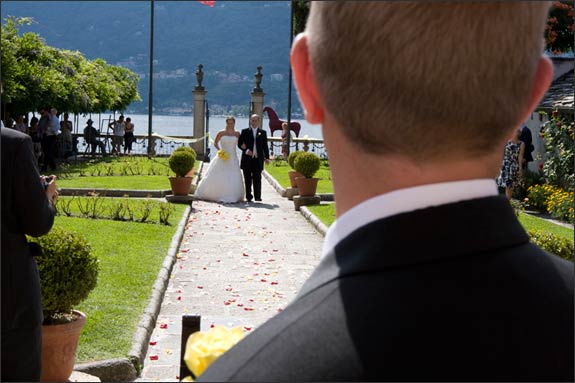 Each of the couple that chose Orta and Villa Bossi for their wedding personalized every single detail of the ceremony itself and reception to follow making it unique and wonderful.
The first couple I would like to tell you about are Nathalie and Tim. The images you see here are taken from their wedding.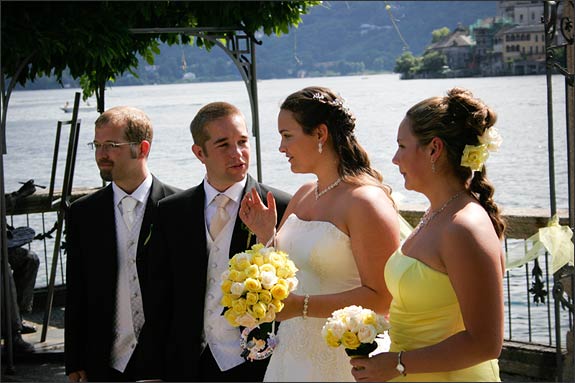 Theme color Nathalie and Tim chose was lime yellow wonderfully worn by pretty bridesmaid, the sister of the bride.
Both bridal and bridesmaid bouquets were lime yellow too. Nathaile chose a great color for her wedding!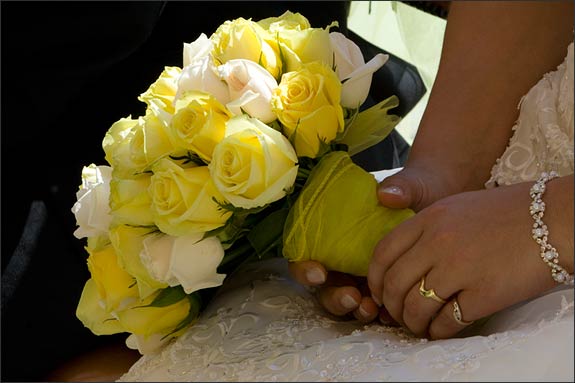 Lime yellow organza fabric was used to decorate Villa Bossi's gate and reception centerpieces to Hotel San Rocco.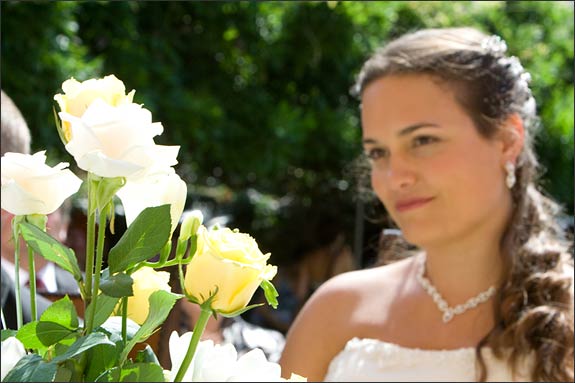 Lime Yellow details together with lovely Nathalie's smile are the the details I simply loved about Nathalie and Tim's wedding!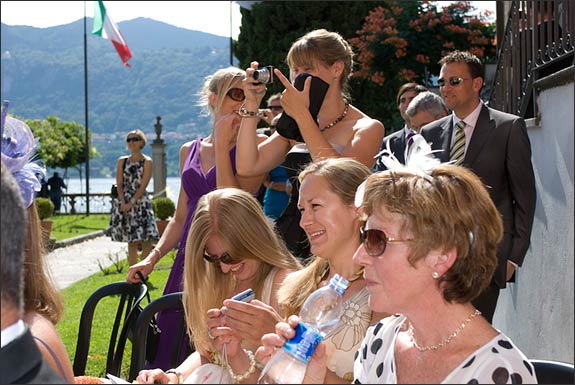 A wonderful sunny day added a touch of happiness to this special day. An event that bride groom and guests will remember for a long time I'm sure about that.
As planner I'm truly glad about this!
---
All images: © Independent Pictures, Torino. All rights reserved.
Except: photo 1 and photo 7 © Italian Lakes Wedding. All rights reserved.
Valentina Lombardi is the Italian Lakes Wedding coordinator for Lake Orta and Lake Maggiore area. She follows Italian and foreign bridegrooms who wish to celebrate their wedding in Piemonte and Italian Lakes area.
Valentina is Italian; she has worked in event organization business for years before becoming a wedding planner.

For more information about weddings in Orta San Giulio – please contact us.