Third appointment with our summer season wedding is again about a red themed wedding.
A trendy color in the last few years.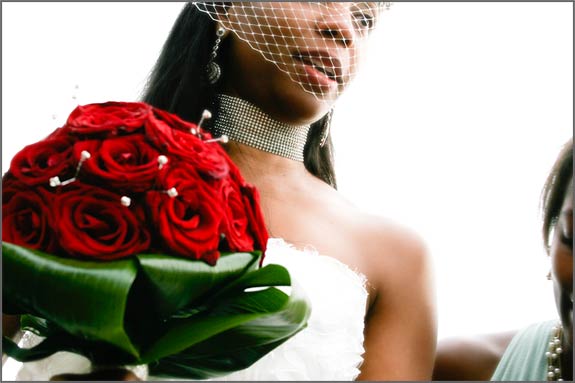 Shawn and Raul are a nice couple who fell in love with Italy. After taking in consideration some marine venues in Portofino and Zoagli on Italian Riviera, they finally opted for Lake Orta's romantic atmosphere. A great achievement for us who always try to let the world know how wonderful this place is.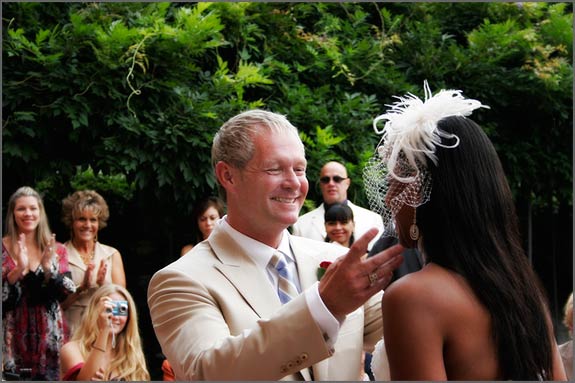 Shawn and Raul arrived directly from United States to find this cosy village's appeal. they defined it as Just a Fairy Tale.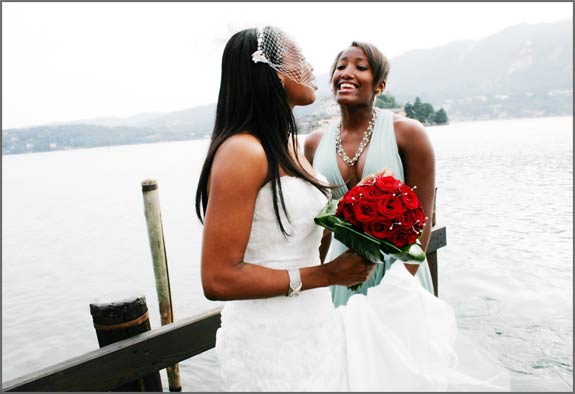 Shawn arrived by herself to Villa Bossi with a motorboat.
On the town hall pier her maid of honor and sister was waiting for her. They sang together a moving traditional american song.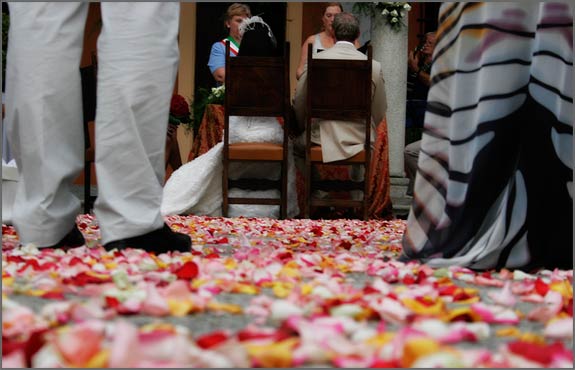 Shaw took her walk on the aisle of Villa Bossi that was literally covered with colored rose petals.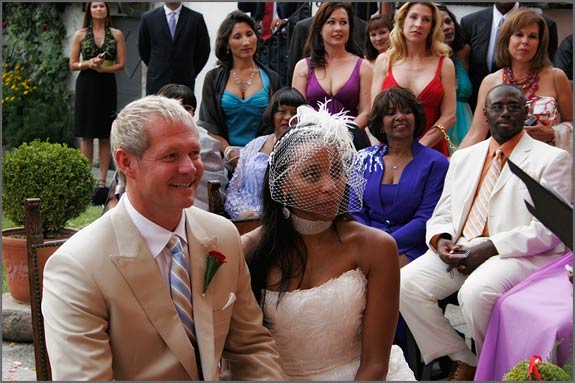 For the ceremony Shawn decided for a very glamour dress with a crystals collar and little veil on her face. Her shoes were red and matched perfectly her bouquet made up of 24 red roses and Swarovski pins.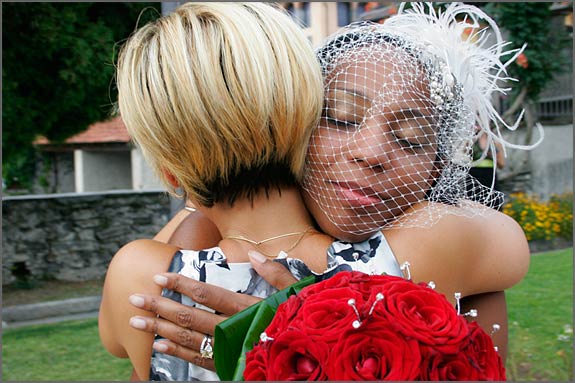 Right after the wedding ceremony I personally thanked and gave my congratulations to Shawn.
I followed her and Raul's wedding as wedding coordinator for more than a year. This was for all of us the happy end of a long work we did together.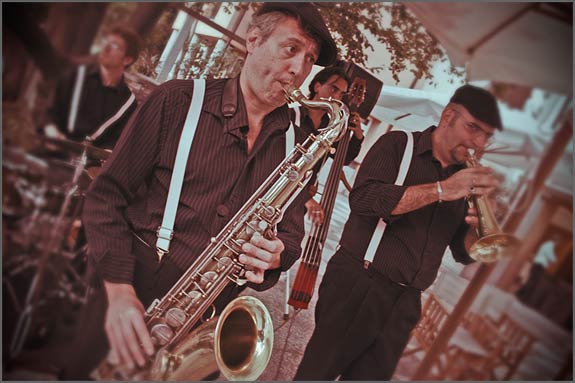 Shawn and Raul's wedding had a soft 50s theme savour.
They had a jazz guitar player for the ceremony and just think they strongly wanted a jive swing band for their reception to San Rocco Hotel.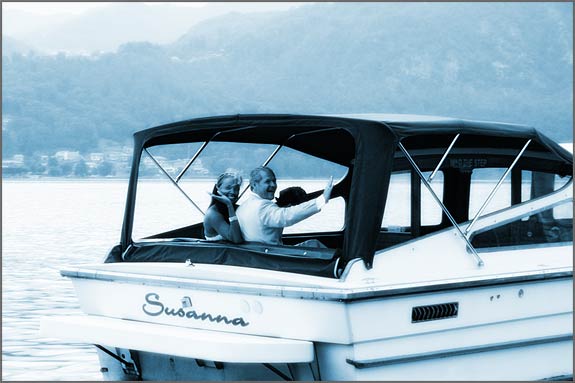 As other couples of our summer season weddings in Orta Shawn and Raul personalized their event making it wonderfully unique and different from all the others.
I loved every single detail of their great event!
---
All images: © SposiamoVi, Torino. All rights reserved.
Valentina Lombardi is the Italian Lakes Wedding coordinator for Lake Orta and Lake Maggiore area. She follows Italian and foreign bridegrooms who wish to celebrate their wedding in Piemonte and Italian Lakes area.
Valentina is Italian; she has worked in event organization business for years before becoming a wedding planner.

For more information about weddings in Orta San Giulio please contact us.