Our readers know that that sometimes we go over Italian border to reach Swizerland on Lake Maggiore. This area is called Ticino (Tessin) or Italian Switzerland.
After discovering Bellinzona Castles, Brissago Islands and wonderful CENTRO DANNEMANN, today we would like to go to Locarno to tell you about Kiki and Georg's wedding. We can do it thanks to wonderful pictures taken by Carlo Guido Conti by Reportage per gli Sposi Studio in Milan.
Kiki and Georg
work and live in
Singapore
. Kiki is Japanese and George is Swiss and his hometown is just
Locarno
. Among Singapore, Japan and Switzerland they opted for groom's home country. Kiki could not resist to Locarno and Lake Maggiore appeal!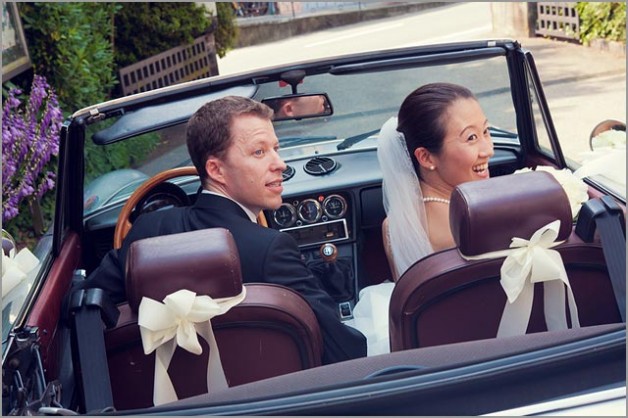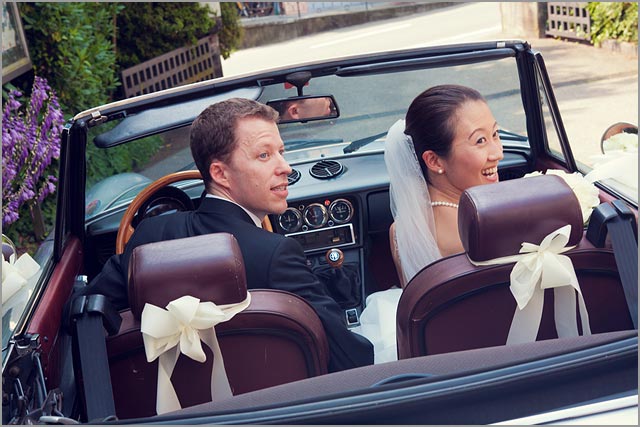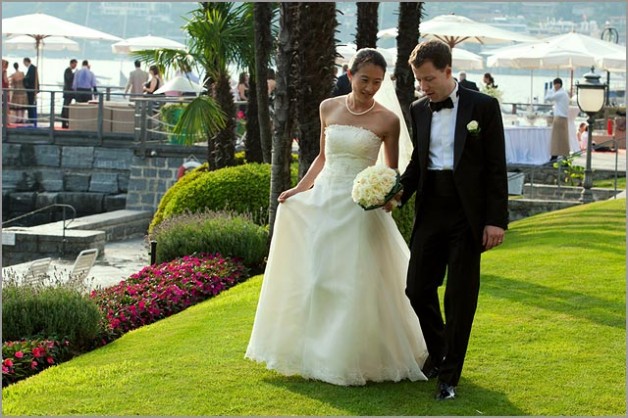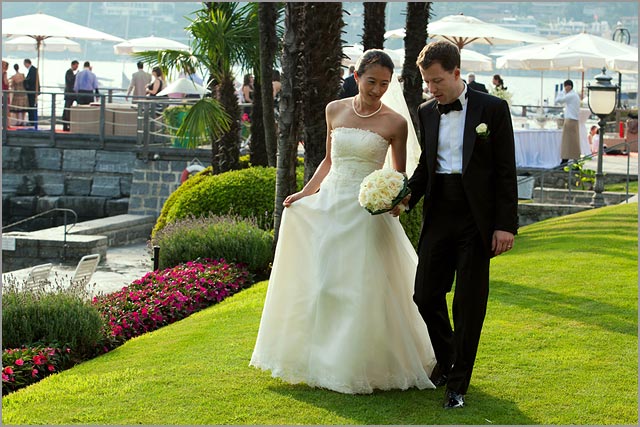 ocarno is also known as
Lady of Camellias
. Just because in Spring town is literally full of camellias in the gardens, in the roads or and the shores.
As Stresa, Baveno and Pallanza, Locarno has a special Mediterranean appeal. Thanks to mild weather and subtropical vegetation.
Locarno is also one of the
Capital of Cinema
. Its famous
open air Film Festival
is surely a great attraction. In this days it reaches it 65th edition!
Locarno Film Festical is second only to famous
Venice Film Festival
in terms of age!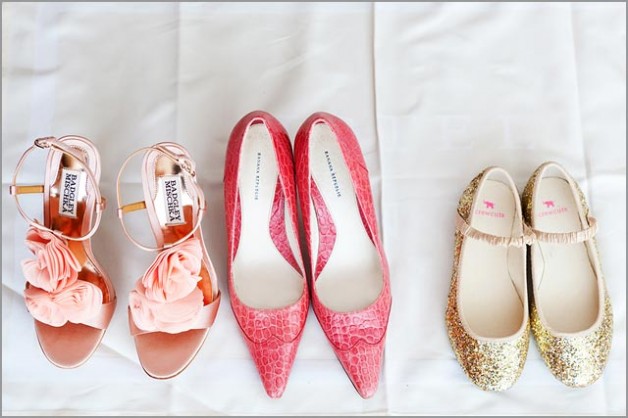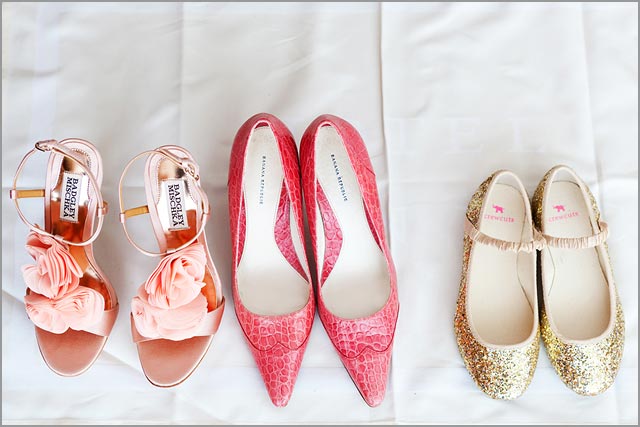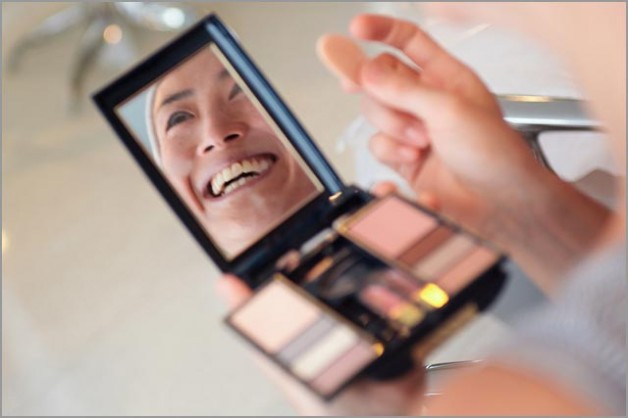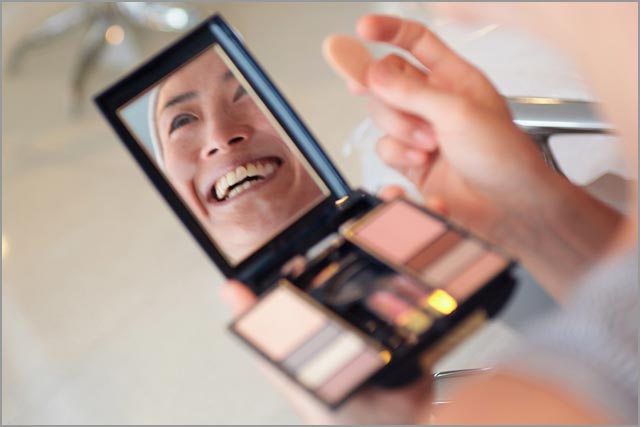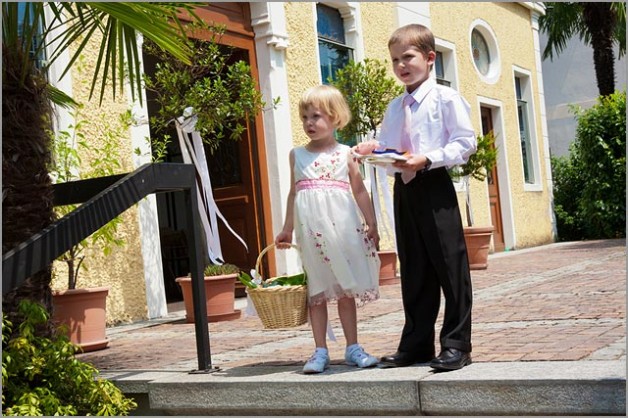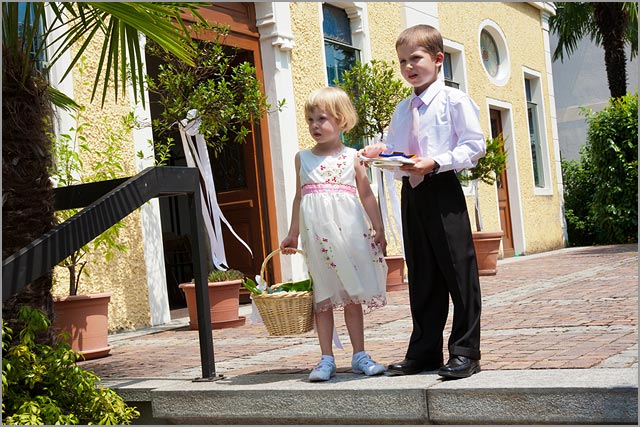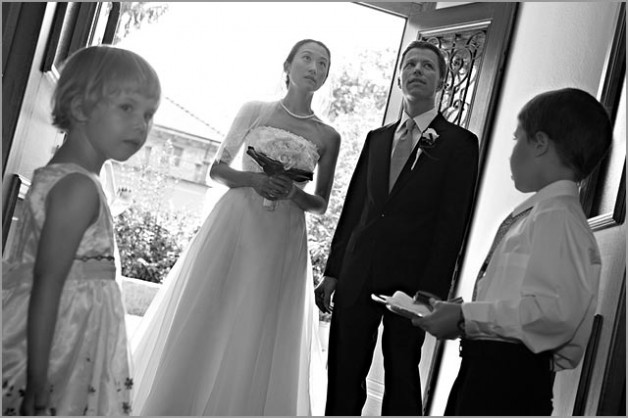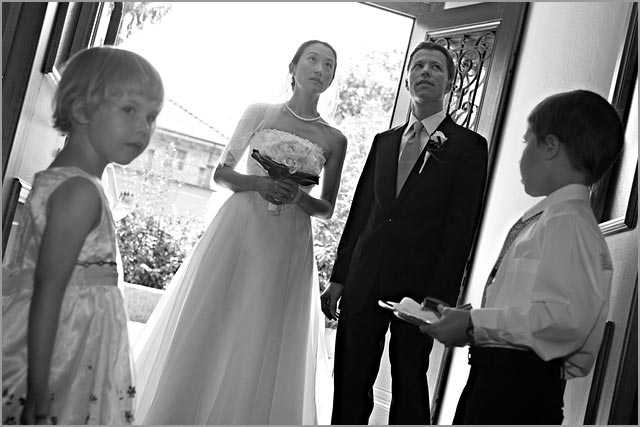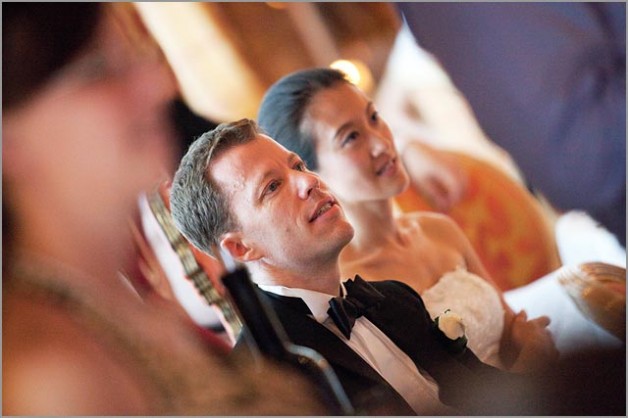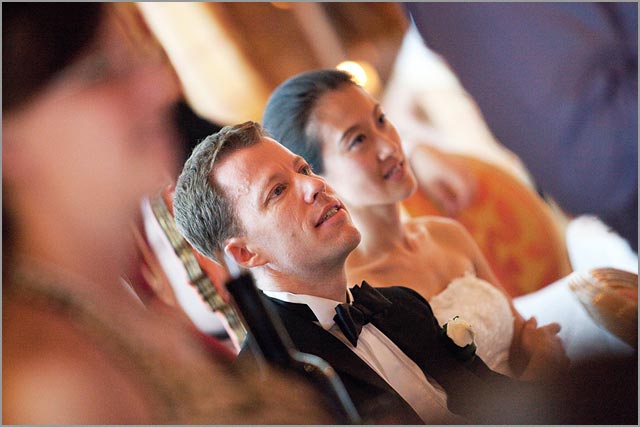 You can begin your day with a lovely cappuccino in Piazza Grande (Locarno main square) and then with a nice walk in cobble roads in the center of the village. You can also do some shopping. Famous shop Bucherer is known all over the world for its wonderful watches. You can not miss Madonna del Sasso Sanctuary on Orselina promontory. View from here is simply breathless.
Back to Kiki and Georg's wedding… after a lovely civil ceremony in Piazza Grande inside Palazzo Marcacci where Locarno town hall is, big day followed with an elegant reception in a 5 stars hotel on Locarno lake shores.
A nice aperitif on the lake shores of the hotel and then the dinner in the function room overlooking the lake at night!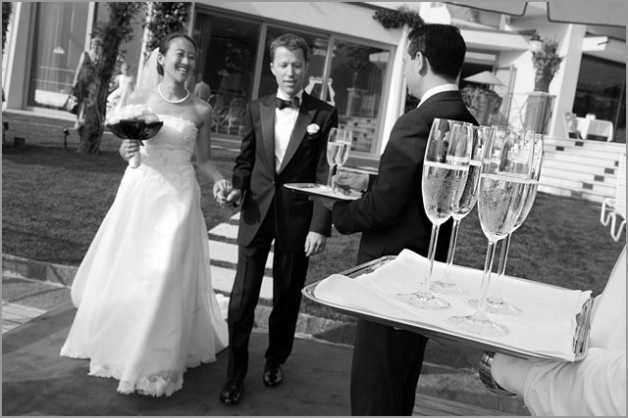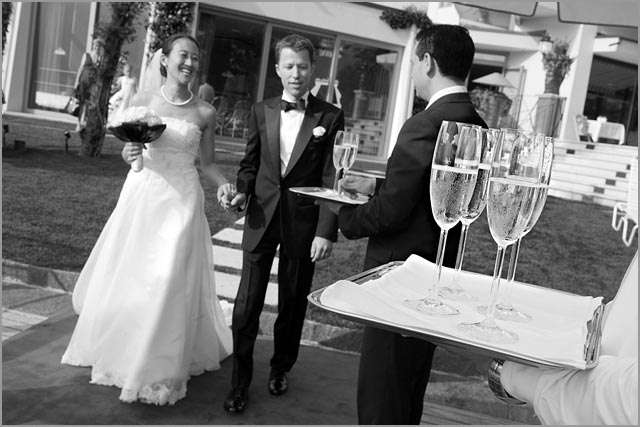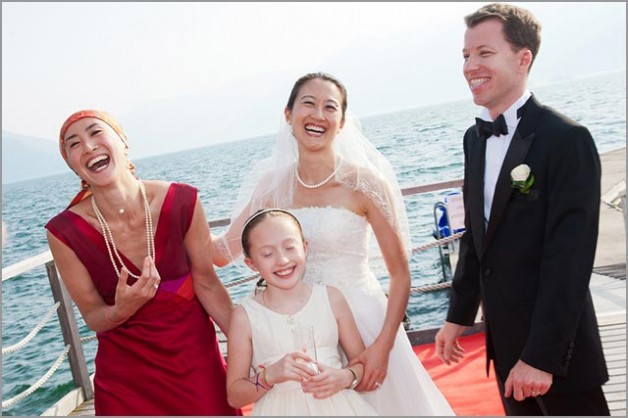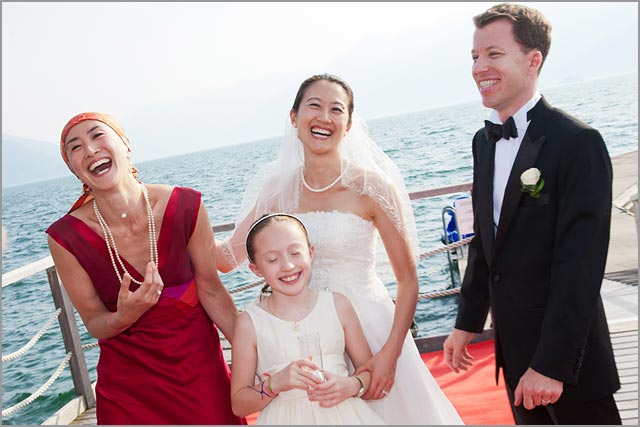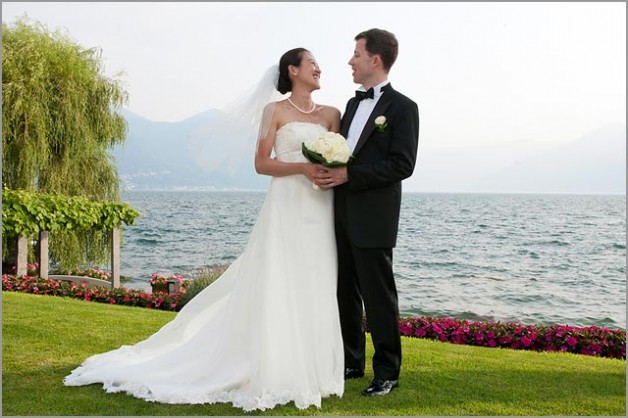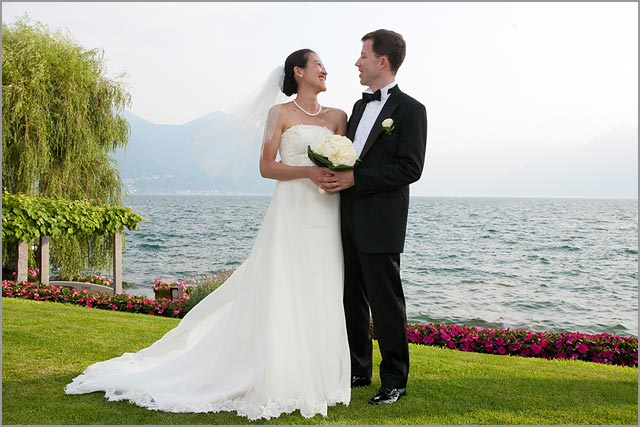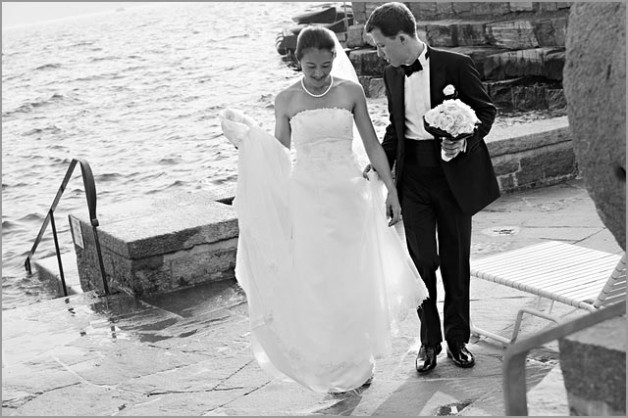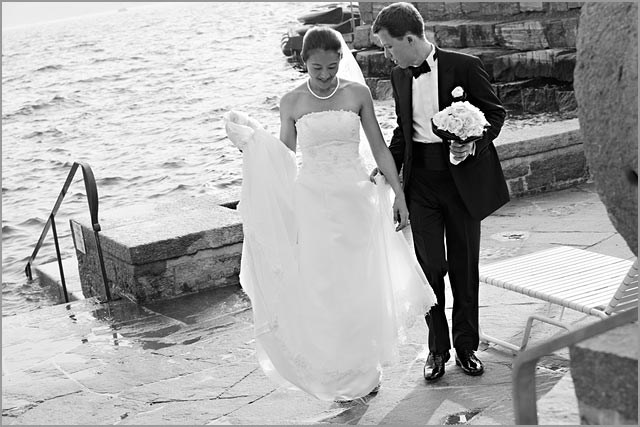 Carlo Giudo Conti photos are really beautiful! You will surely remember another lovely service by the same author: Chris and Steve's wedding in Pallanza.
Pure reportage!
For further information, availability and rates for Carlo Guido Conti photographer fill the form below.
Italian Lakes Wedding Team is made up of several professional wedding planners and floral designers with a long experience on Italian Lakes locations.
The Team knows the territory in every single detail and will be able to follow you on every important choice you will take.
Our coordinators are based locally in the areas we serve so whether you decide for a wedding in Rome or Bracciano, a wedding in Como or Stresa, or a Wedding on lake Garda or Lake Orta, we will grant the same level of service.
Our Team will be able to provide you every kind of supplier, florist, photographers, musicians, designers celebrants, witnesses and help as far as your documents are concerned, and anything you may think of.
Italian Lakes Wedding Team will literally pamper you!
CARLO GUIDO CONTI photographer - Request a quote and availability