ark e Caroline, a gorgeous
British couple
, first got in touch with us in February 2015. They had never been on
Lake Garda
before: they simply saw some photos on our website and had just been enraptured by the refined and chic atmospheres of this amazing wedding destination on Lake District. This is why they identified
Isola del Garda
and a hotel in
San Felice del Benaco
as their favourite wedding venues. Shortly after that, we started our planning for a fabulous
wedding in Italy
!
Caroline is an interior designer and she owns a real flair for decor. No need to say that she wanted to set up every single detail with great care. To start, Caroline and Mark chose an incredible wedding photographer who signed the best memories of their big day: Andy Gaines did a superlative job!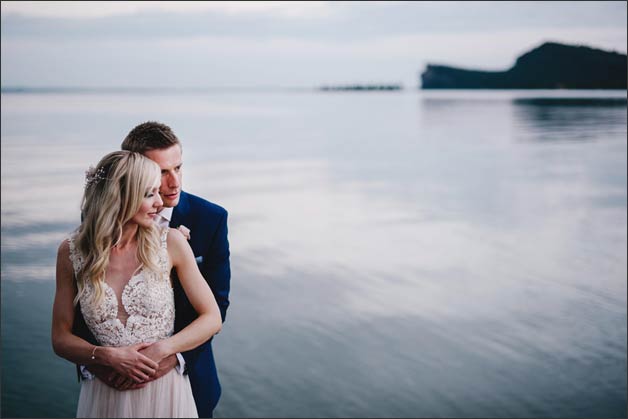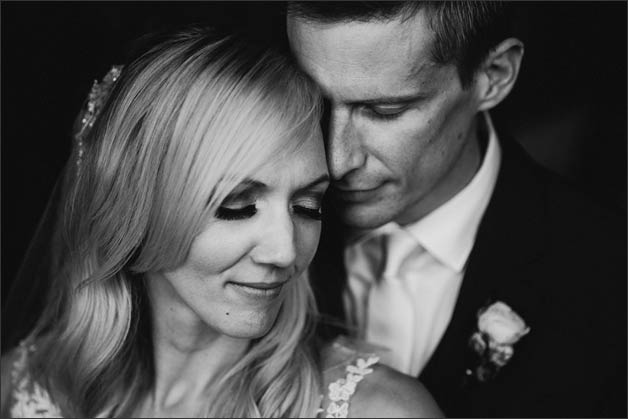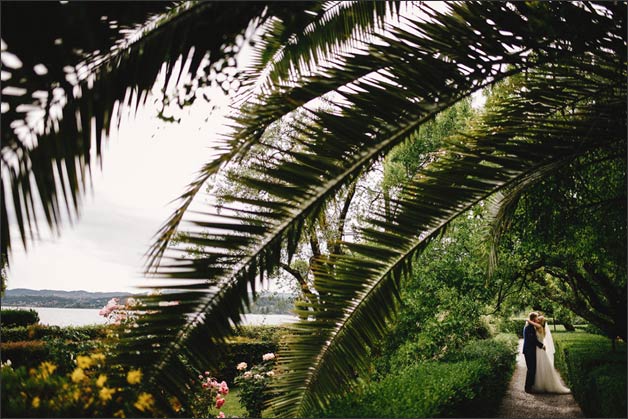 Getting ready by Lake Garda shores
The Big Day of the wedding started with preparations in the morning for the bride and her bridesmaids: joyful and thrilled moments, getting dressed up and taking care of the make-up.
The uncertain weather had given the sky the charming nuances of a landscape painting: from dark blue to grey, from light blue to white.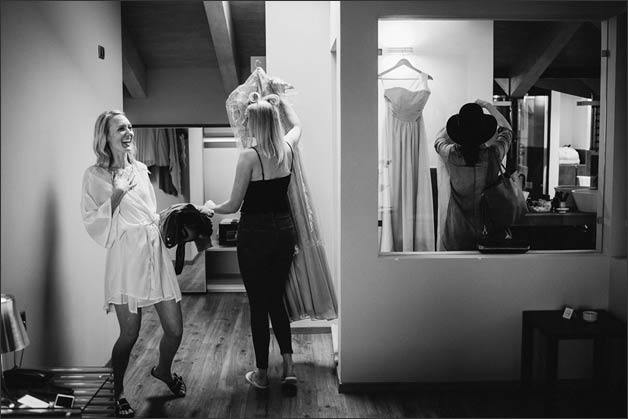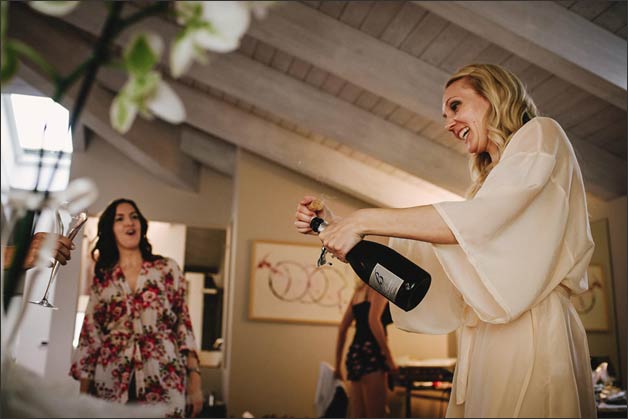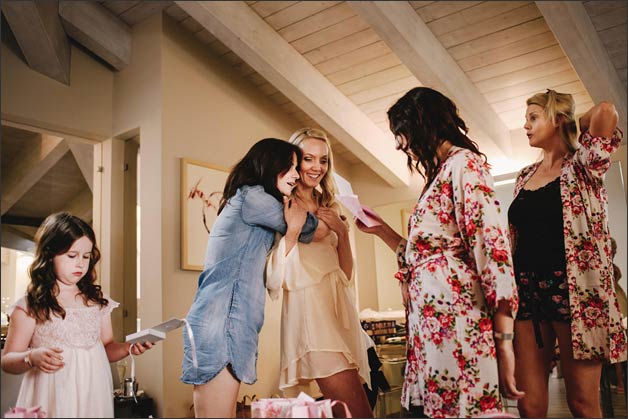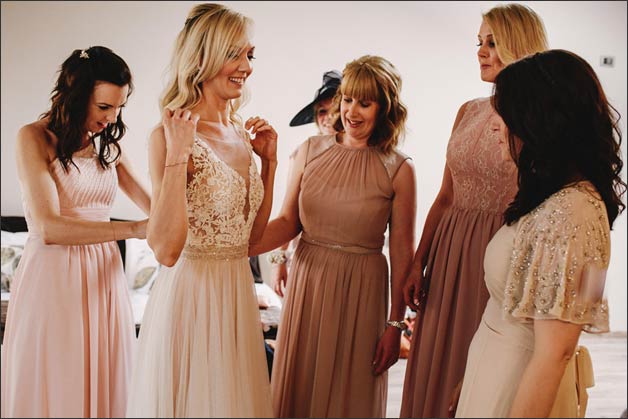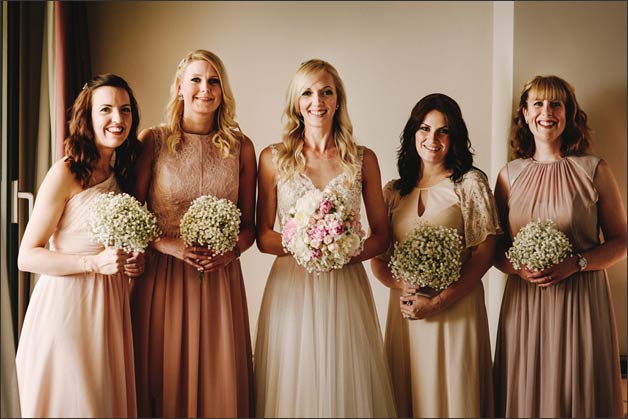 On a speedboat on Lake Garda to reach ceremony venue
Caroline went on board of a speedboat with her dad with a big smile on their faces. They sailed through on Lake Garda whose surface in the meantime had become absolutely flat, as it typically gets shortly before a storm!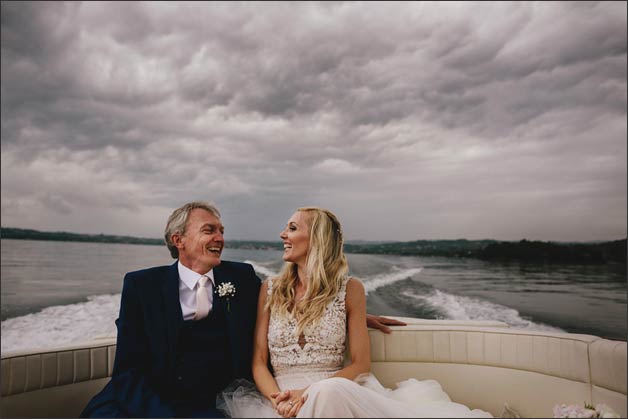 Once at their destination on Isola del Garda, bride on her dad's arm and the bridesmaids following, they walked down the central nave to the altar. Ceremony took place in the Loggia. Interior decor was kept minimal in order to enhance the unique beauty of the fantastic neo-gothic villa on Isola del Garda.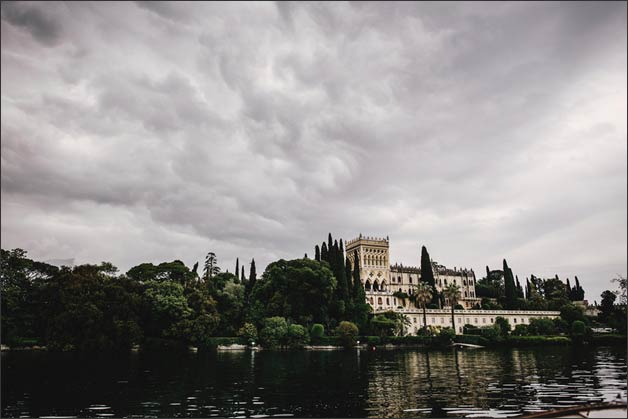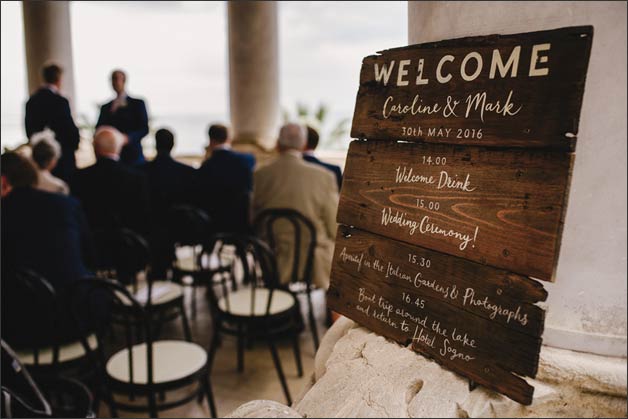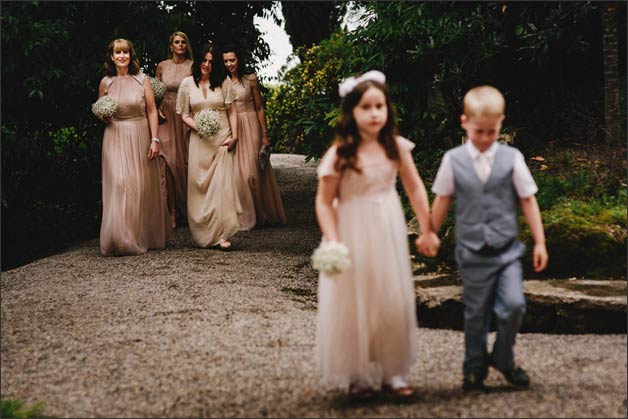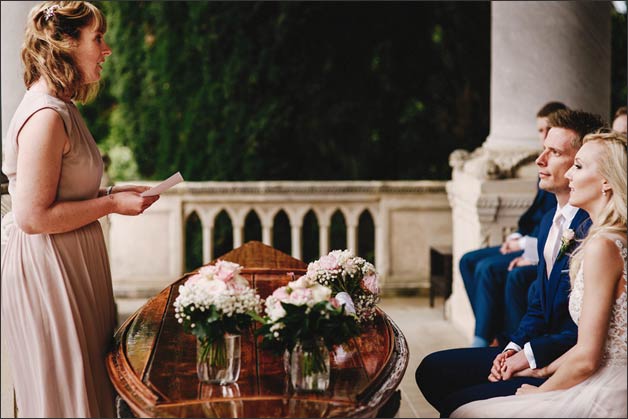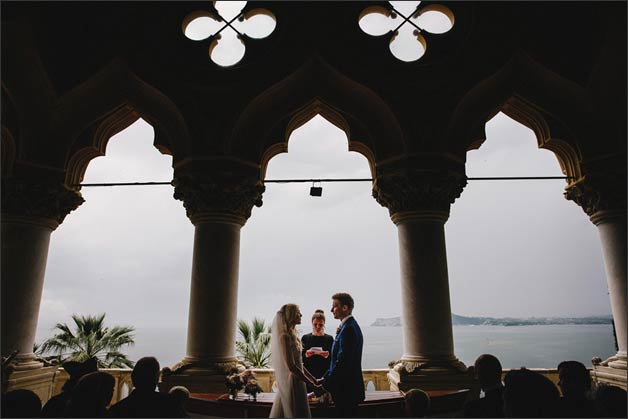 After such touching and intense moments as the exchange of vows of eternal love, it was time to celebrate!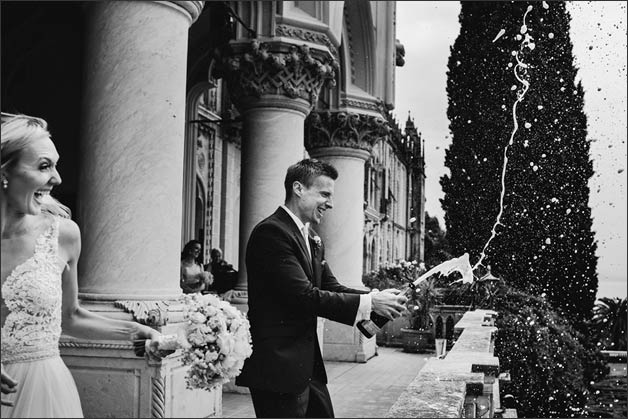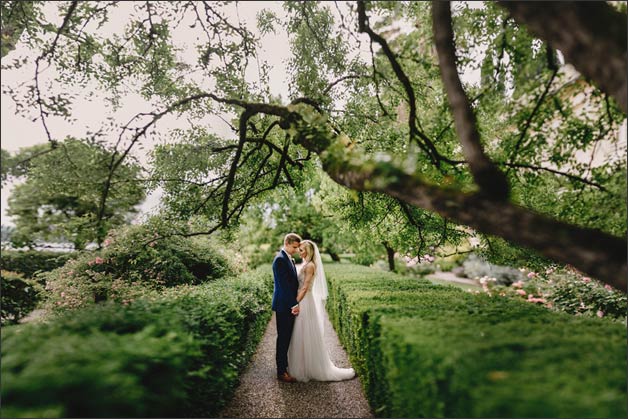 A refined and chic wedding reception on Lake Garda
The sweeping background of the Italian garden kept everybody for some while before the adventurous boat trip to the hotel ready for the wedding reception.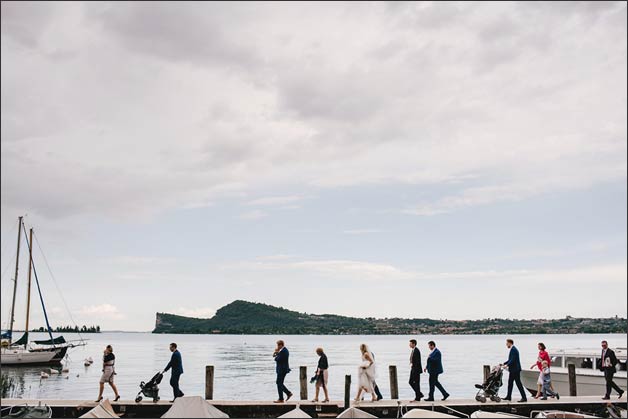 A lovely welcome aperitif and soft jazz music pampered all the guest before they took their place around the dinner table.
Wedding floral decor was made up by all sort of pinks, whites and mauves, with little bunches of roses and gypsophila in Bormioli jar vases. To light everything up, a hundred tea lights were twinkling through the glass of the jars.
The party got started by the very touching moment of the speeches: the best man, the bride's dad and the groom in turn took their lovely speeches. And after that, it was time for wedding dinner!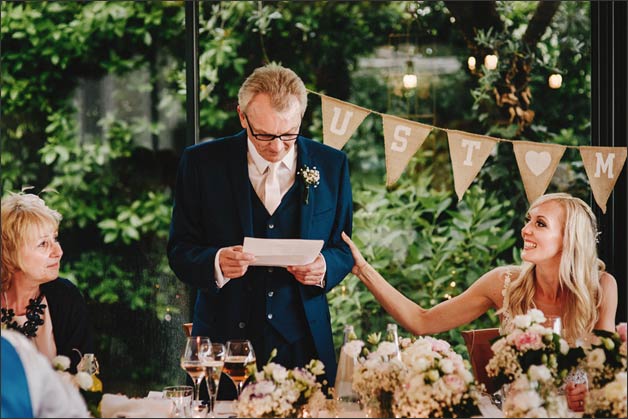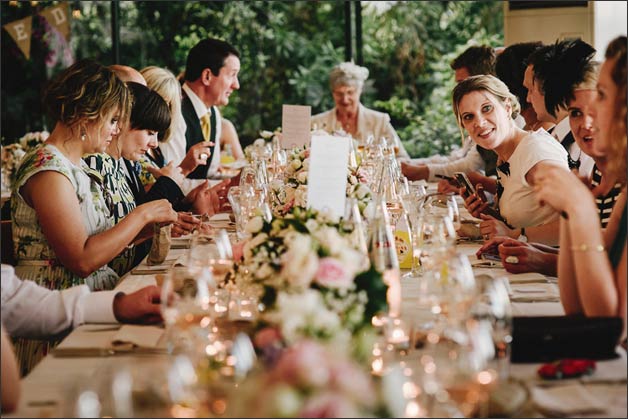 And after a busy day such as this, there's nothing else to do but dance, laugh and have fun!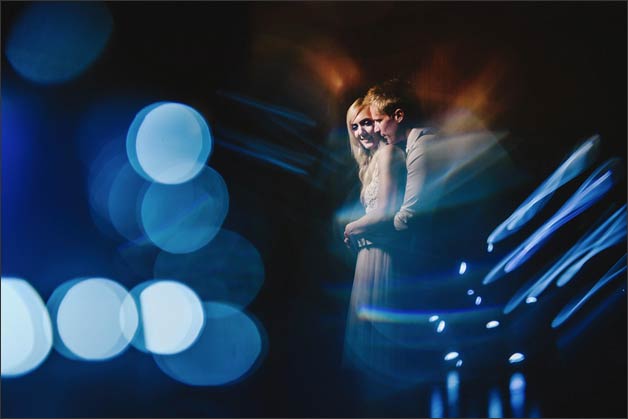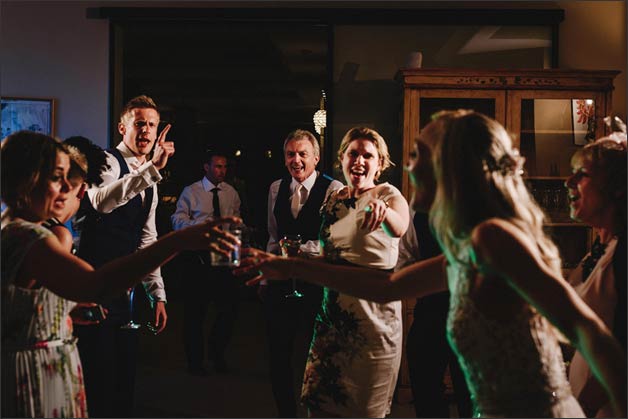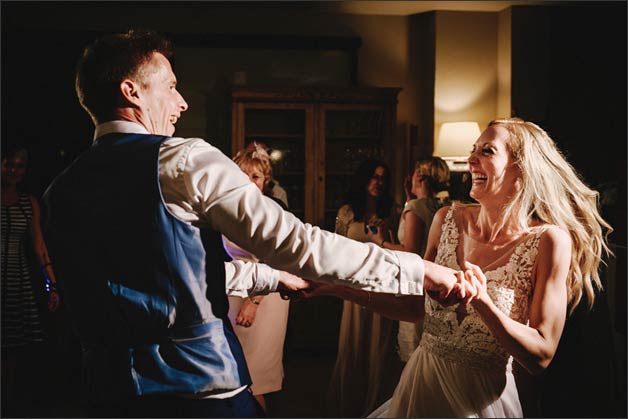 Mark and Caroline have been wonderful with us. Thanks to their simplicity and kindness they have won the heart of every supplier who had the pleasure to work for them.