arah and Paul enjoyed a lovely destination wedding at Malcesine Castle on
Lake Garda
!
Have a look to the images! You will see why this lovely couple chose Malcesine Castle for they special
wedding in Italy
.
Sarah and Paul flew from England with their family and friends to live the authentic Italian style with its traditions and beautiful views overlooking one of the most beautiful corners of Lake Garda.
We thank a lot photographers
Alessandro and Veronica Roncaglione
! They took lovely wedding photos and allowed us to get a great memory of this day.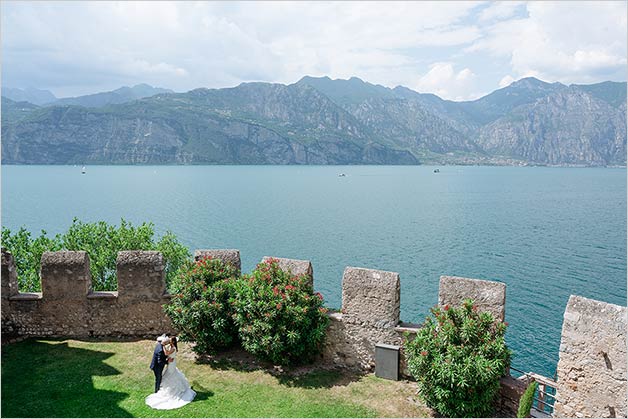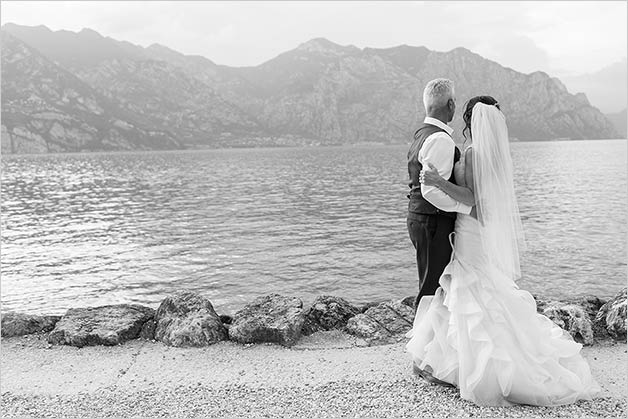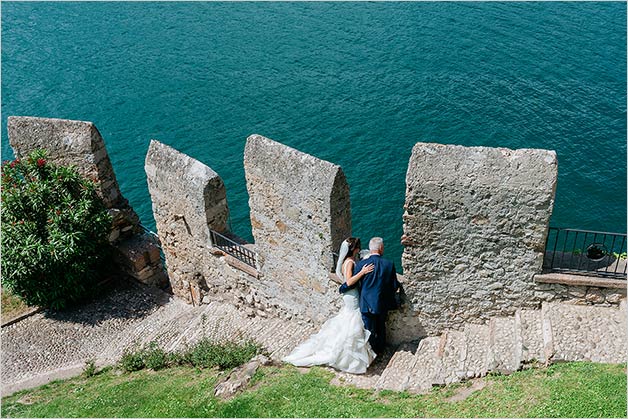 Getting ready in front of the water on Lake Garda
Bride and groom with their family had a hotel in the heart of the village. They enjoyed local life style and they could easily reach the castle with a pleasant walk!
Sarah's bridal bouquet was lovely. it was made up of white hydrangeas and lavender all around.
Bride left the hotel with her bridesmaids and flower girl. They walked along the ancient cobbled road and they finally arrived to the Castle.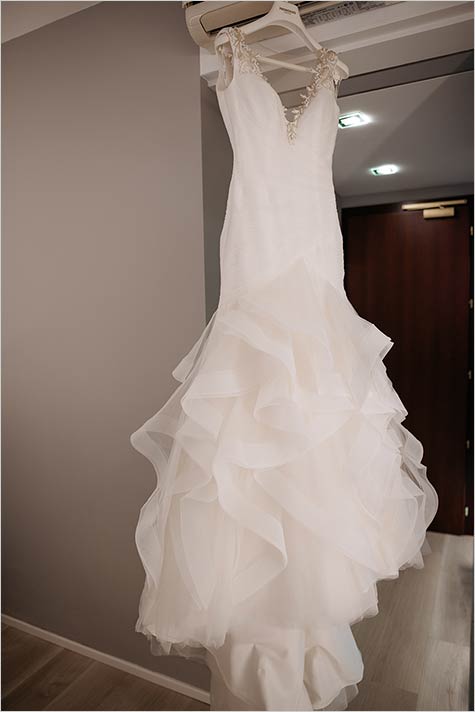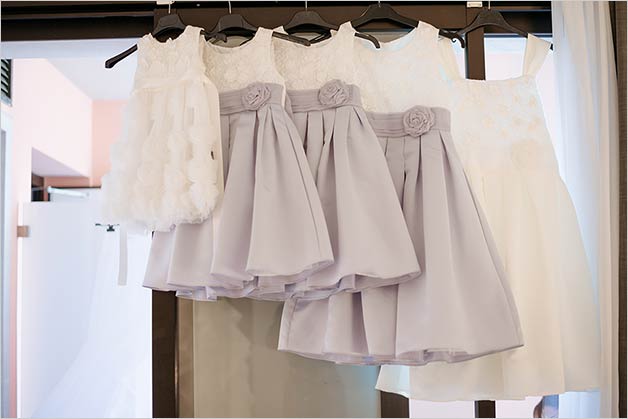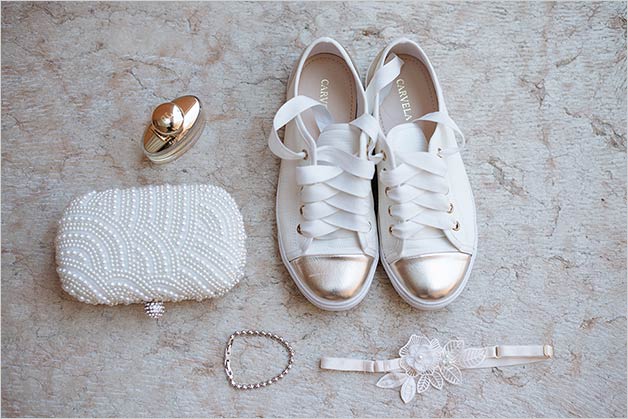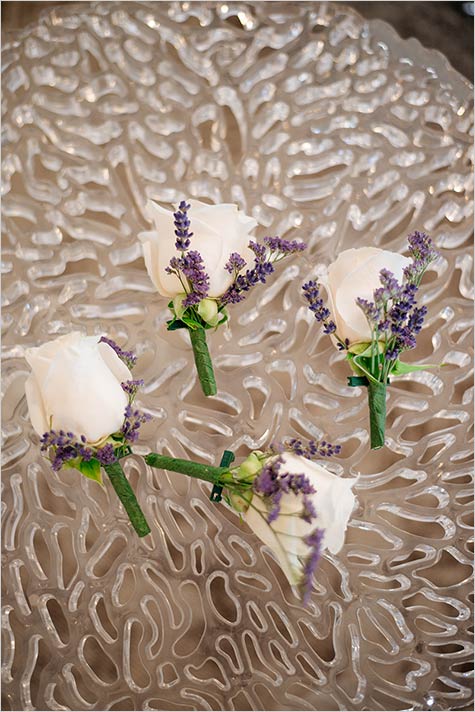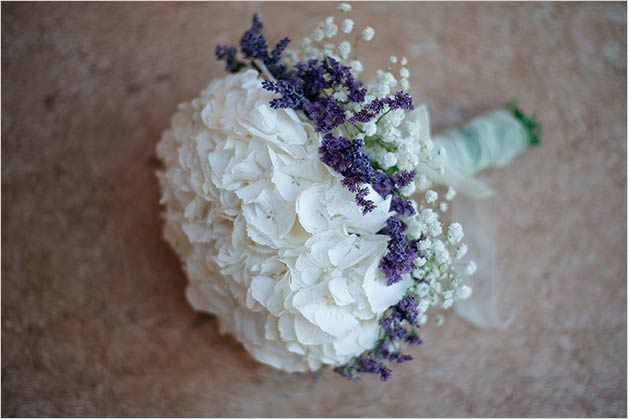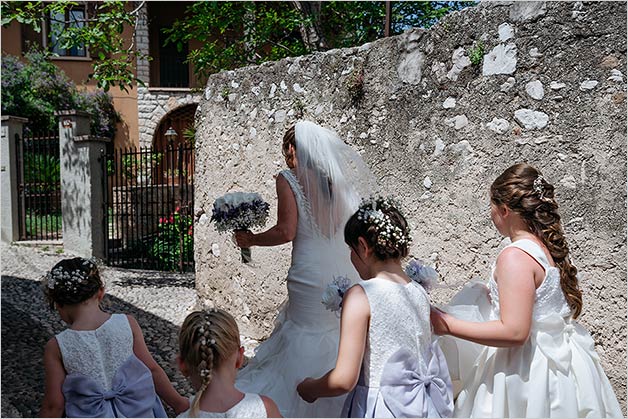 A fun armosphere for the civil ceremony overlooking Lake Garda
Destination wedding at Malcesine Castle, part #1: the ceremony.
Malcesine castle is beautiful. it has a great view, its medieval style makes it the ideal scenario for a charming and unique wedding. Paul and his guests were there up to the terrace waiting for the bride to come. The ceremony was full of fun, bride and groom were relaxed and very happy to share this important moment in a such beautiful wedding venue.
Bride wanted the chairs of the ceremony to be decorated with small posies of lavender and white fabric. Very pretty!
After the ceremony bride and groom took the chance to walk around ancient corners at the castle for their wedding photos while guests walked down the village to reach the main pier.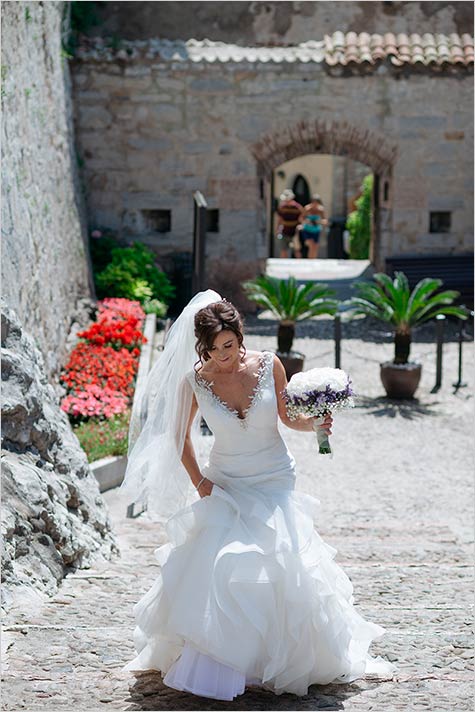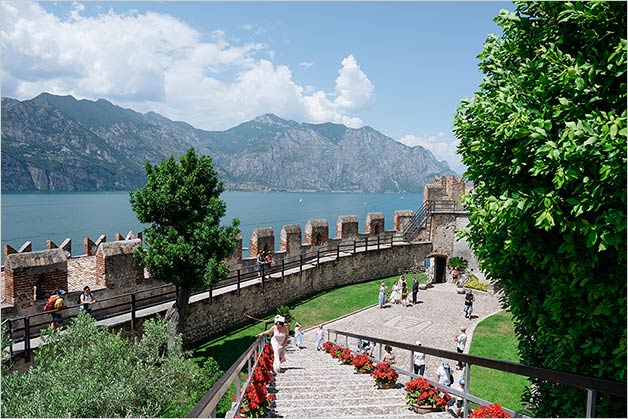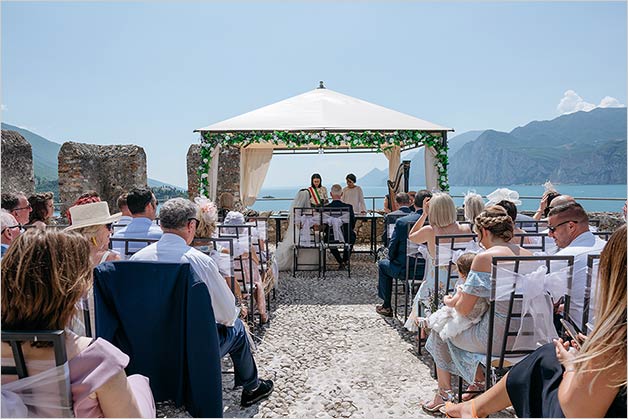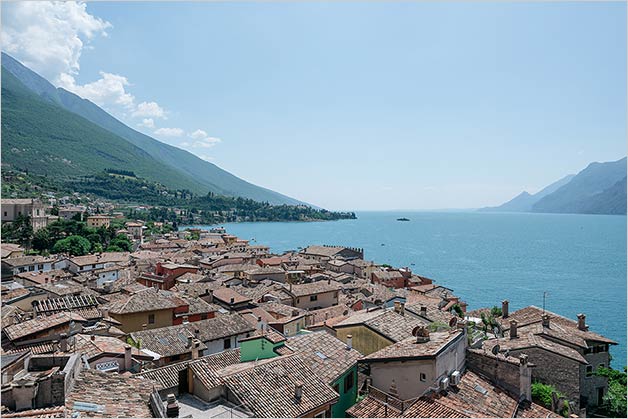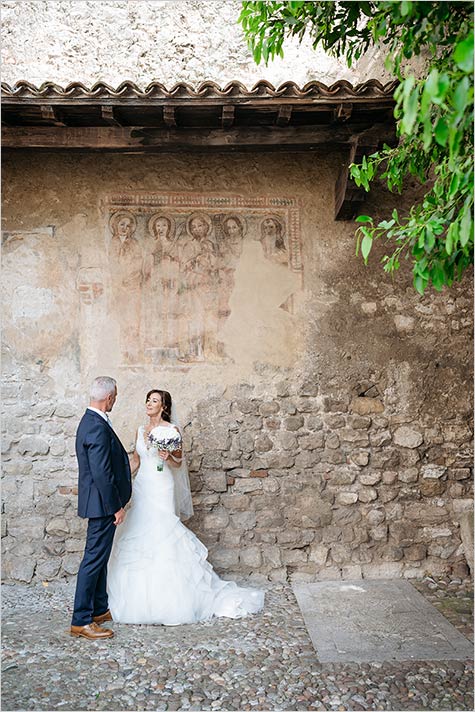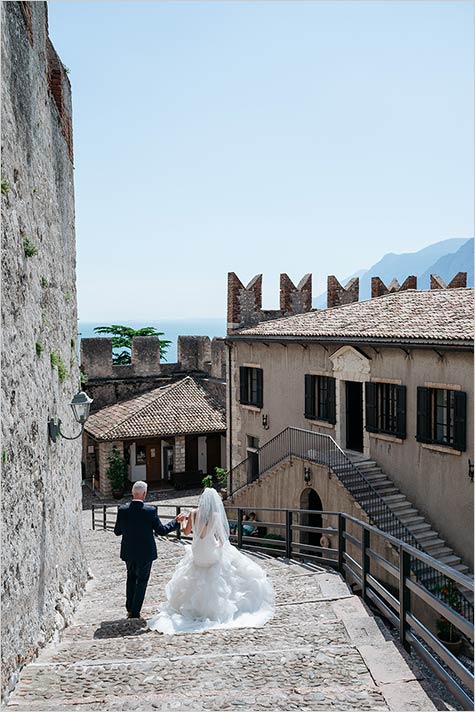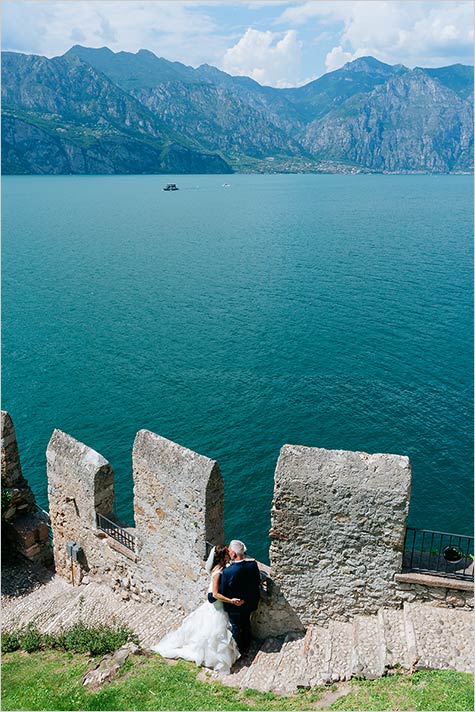 An ancient sailing boat for an unforgettable cruise on Lake Garda
Destination wedding at Malcesine Castle, part #2: the cruise.
Lake Garda is amazing, especially in the Northern part close to the mountains. Sarah and Paul opted for a pleasant cruise to discover all these special corners on Lake Garda. It was a fun experience for all and I'm sure all of them will never forget it!
The group cruised on an ancient sailing boat completely restore. a very special occasion to celebrate in style. Bride and groom and their guests also enjoyed a glass of local wine and some canapés, local products are so delicious and we always recommend to experience them.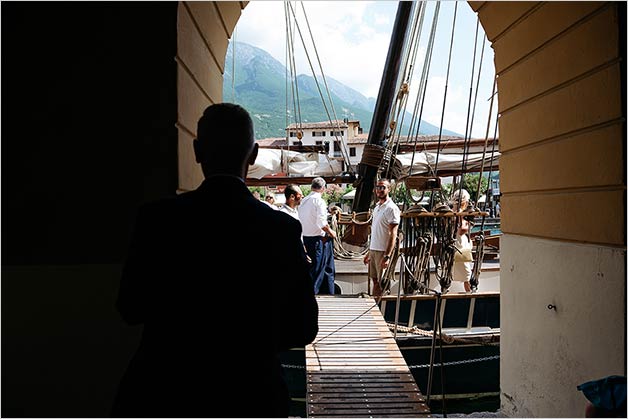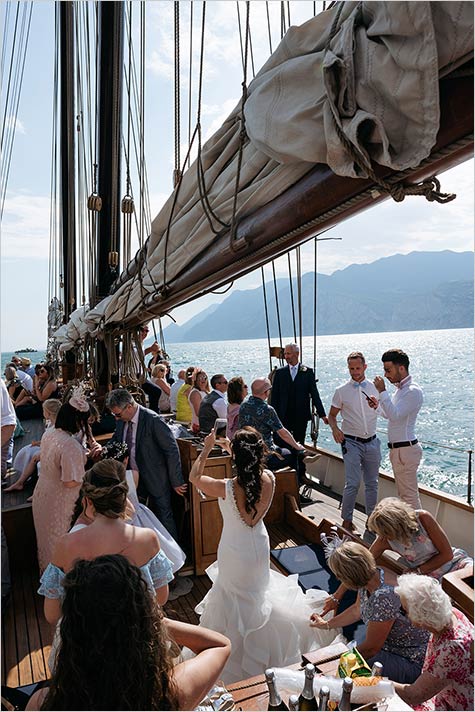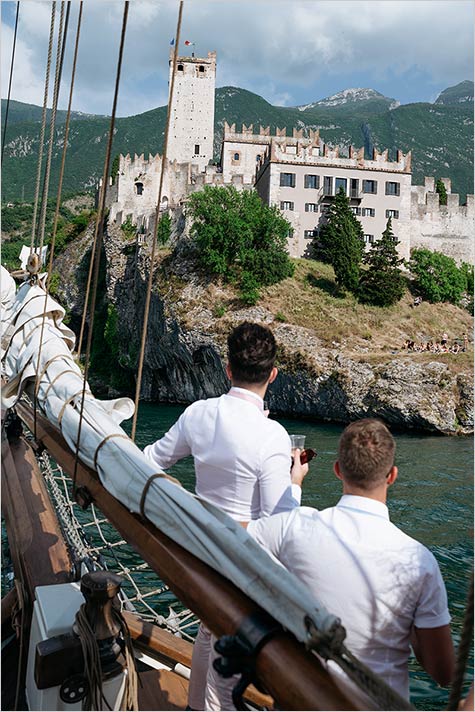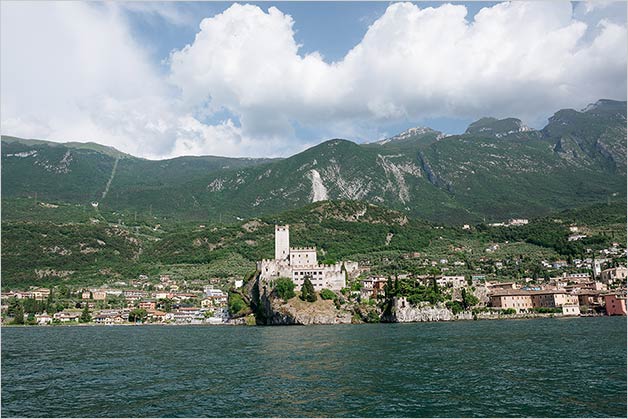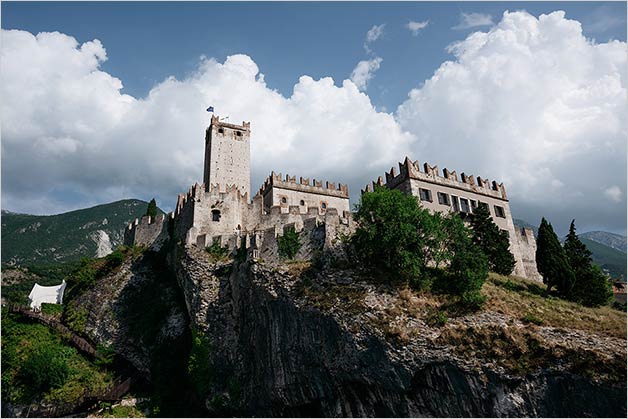 A great reception dinner by Malcesine Castle
Destination wedding at Malcesine Castle, part #3: the reception.
Sarah and Paul planned a delicious dinner in a local restaurant in Malcesine. The position of the restaurant just by the castle is absolutely stunning!
Restaurant has a lovely terrace overlooking the lake, chairs white ribbon and lovely vases with lavender made the dinner tables so lovely.
In front of the restaurant a lovely beach was a perfect set for magic wedding photos. Thanks to the mountains in the background and the light of sunset, photographers took amazing shots full of charm.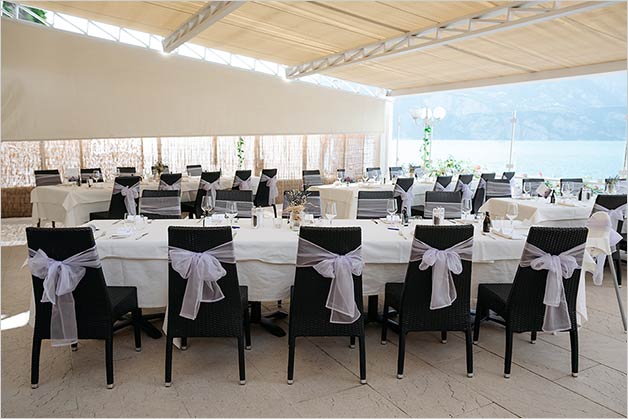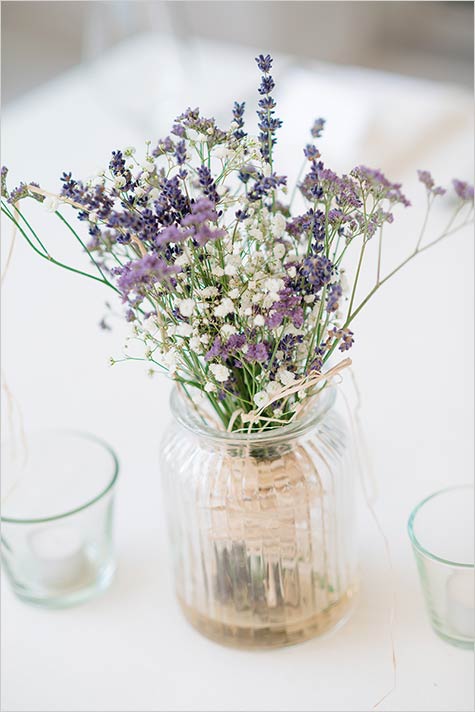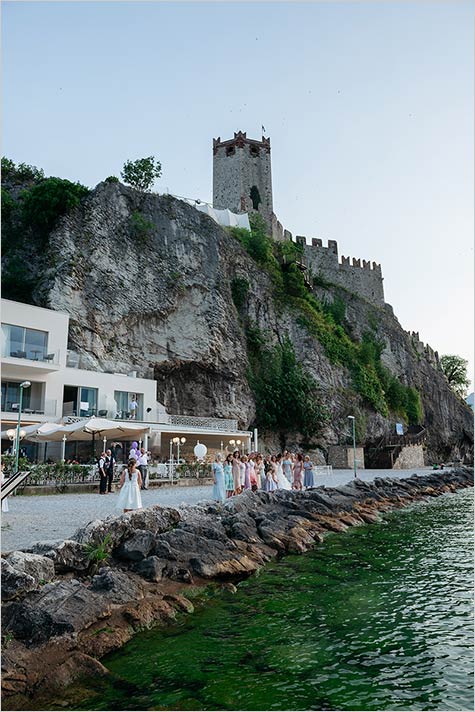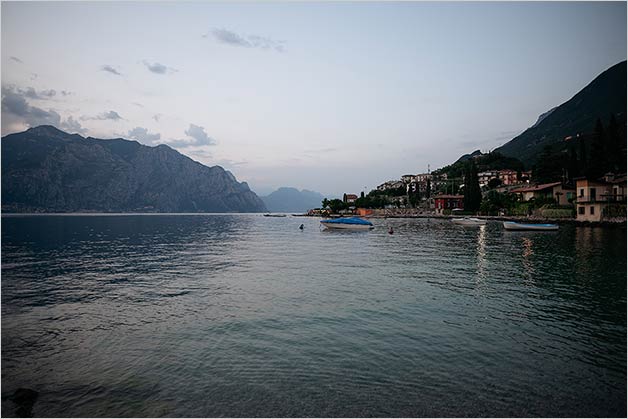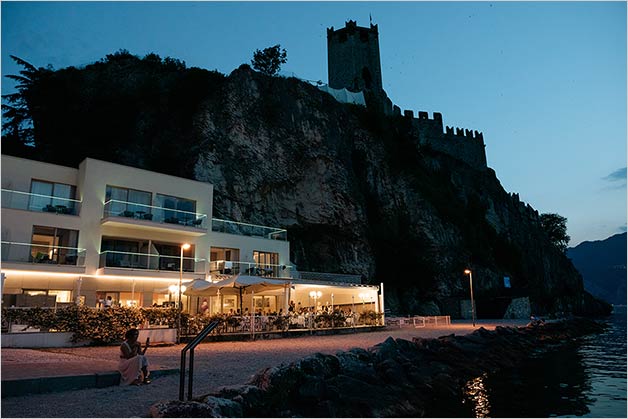 Destination wedding at Malcesine Castle – THANKS!
Thanks a lot to Sarah and Paul who choose lake Garda for their special wedding in Italy and photographers Alessandro and Veronica Roncaglione who gave us these extraordinary photos. We are sure bride and groom will never forget this experience!