t was lovely meeting Lachlan and Narelle on Lake Garda. They flew from
Australia
to Europe and during their journey they
got married on Lake Garda
. I planned for them a very intimate wedding at Malcesine Castle.
I was in touch with them by email to plan their special day. We met for the first time on their wedding day while they were getting ready at the hotel. It was so exciting meeting them after several months of planning!
They really enjoyed Lake Garda with its beautiful views and local activities. Photographer Lorenzo Poli got all the magic atmosphere of the day in these wonderful wedding photos, from the getting ready up to the end of the ceremony.
I'm sure they will keep an amazing memories of the castle. Wedding day was windy on the terrace. Wind took away all the clouds and the sunshine made the lake so magic!
Enjoy the following images, your eyes will be captured by the beauty of Malcesine Castle on Lake Garda.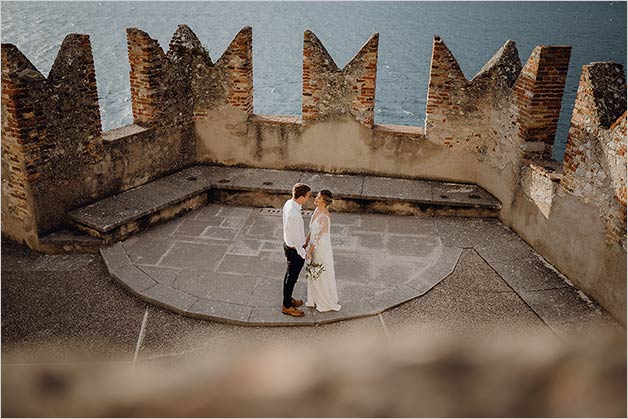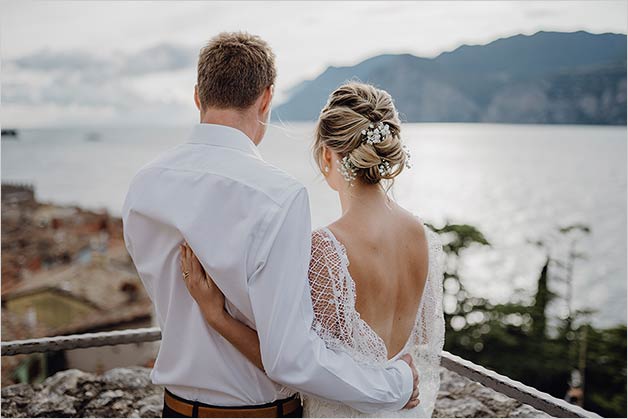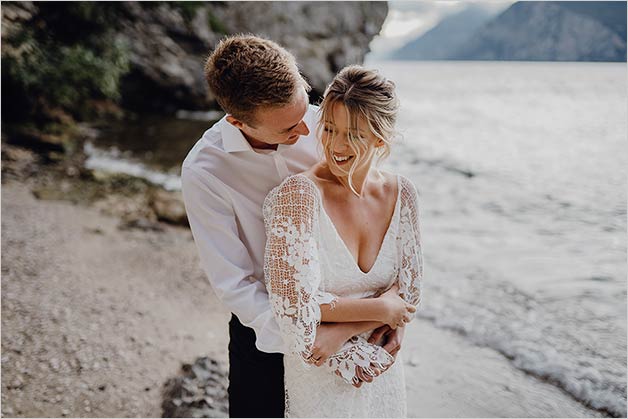 Getting ready near Malcesine Castle
Malcesine is a small village. Everything is walking distance. It was easy finding a great hotel not far from the castle! Bride and groom got ready in a comfortable room with a breathtaking view over Lake Garda so they enjoyed a fantastic scenario overlooking the water and the north mountains.
Bridal bouquet made with white roses and greenery perfectly combined with wedding dress! Narelle and Lachlan were ready for their intimate wedding at Malcesine Castle.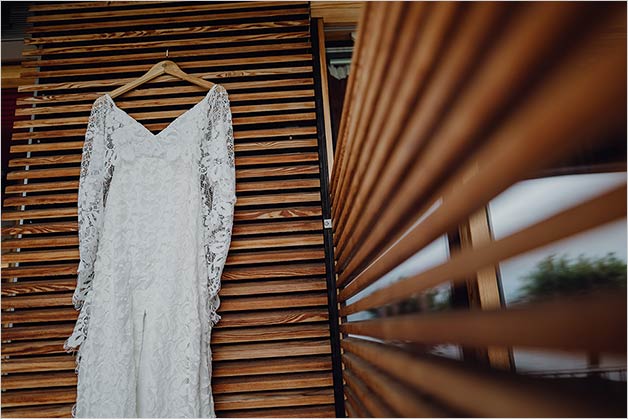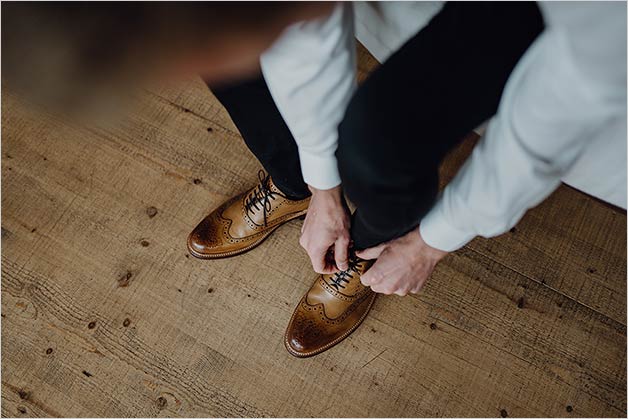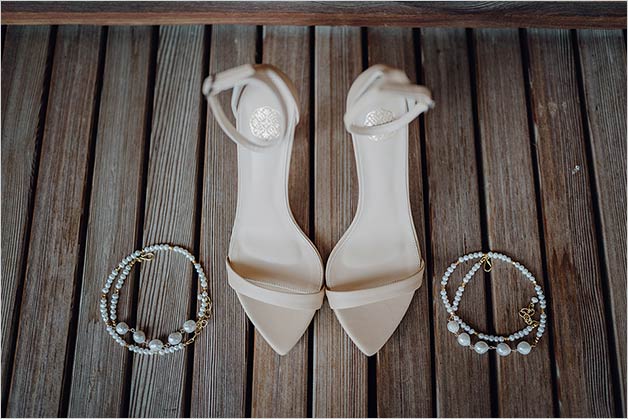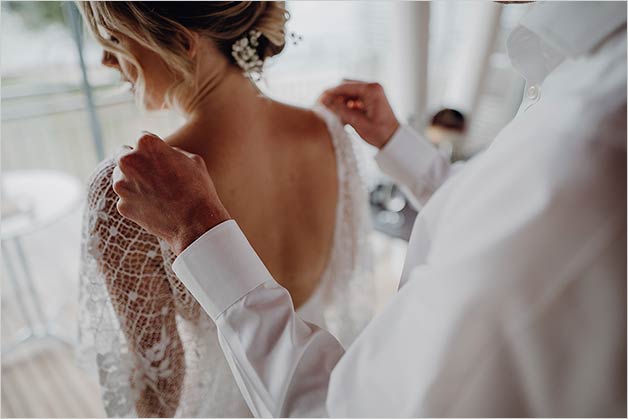 Ceremony on a terrace overlooking Lake Garda – An intimate wedding at Malcesine Castle
The most beautiful spot in Malcesine is the promenade along the lake shore.
A lot of hotels rise up along it so it's easy reaching the village walking by the water. Lachlan and Narelle happily experienced it.
The walk from Northern village is really evocative. You can see the castle in distance!
When they reaches the village they walked through the cobbled streets and finally they reached the Malcesine Castle. A harp and a violin played music at their arrival and the ceremony for their intimate wedding at Malcesine castle could begin.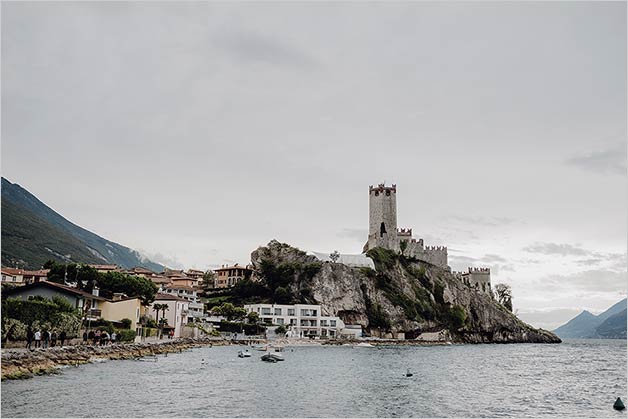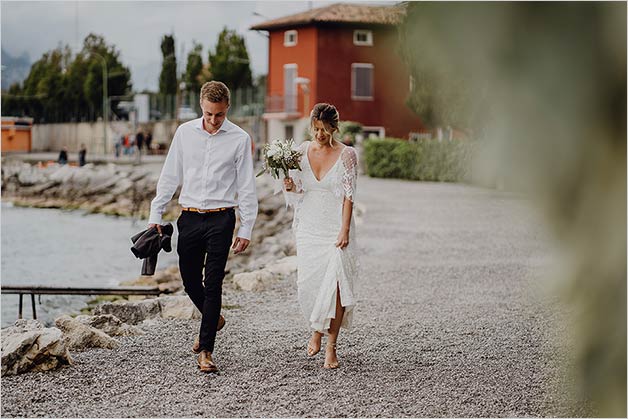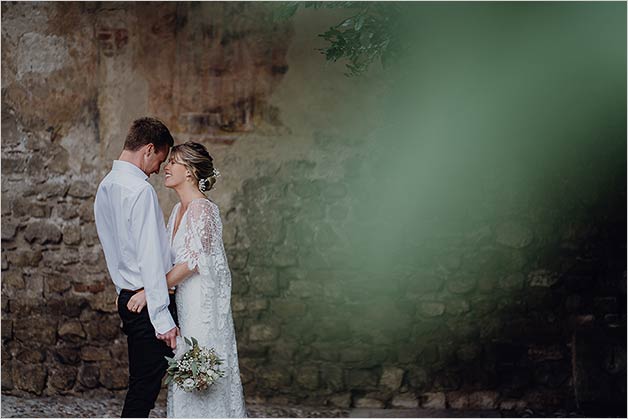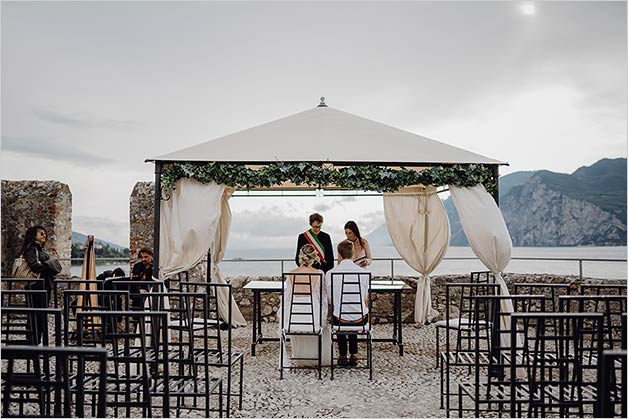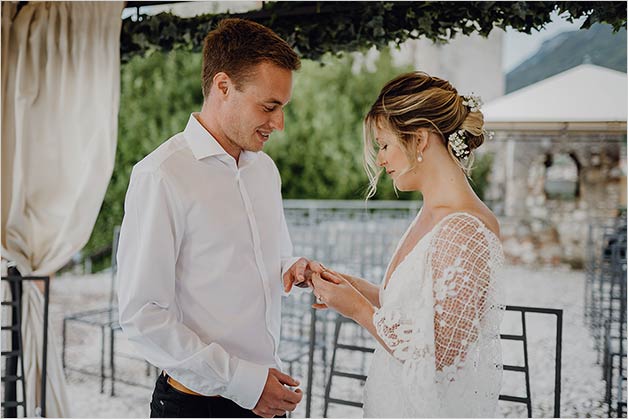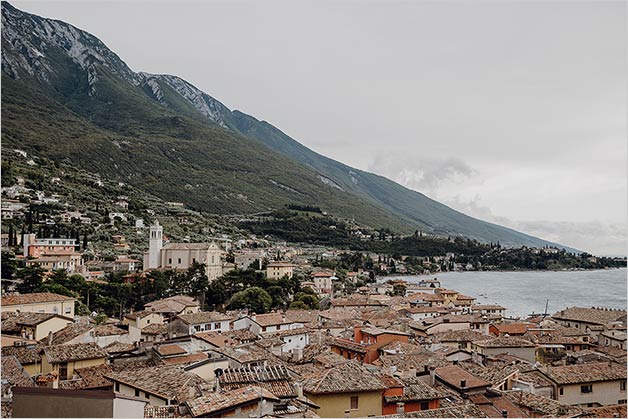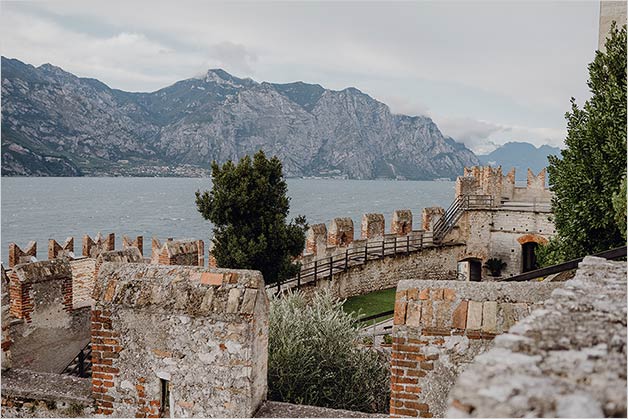 Wedding photos around Malcesine – Lake Garda
After civil ceremony a wedding photos are a must! The beauty of the castle and its surrounding is something to experience! We proudly guided the couple across terraces and characteristic corners in Malcesine village.
We also reached a small beach at foot of Malcesine Castle It is lovely and intimate spot where you can enjoy a special view over Lake Garda waters and close by mountains.
At night Lachlan and Narelle had a delicious dinner in a restaurant overlooking the lake. It was a great opportunity to taste our local dishes and Italian wines such as local Prosecco.
What a great way to close a very special intimate wedding at Malcesine Castle!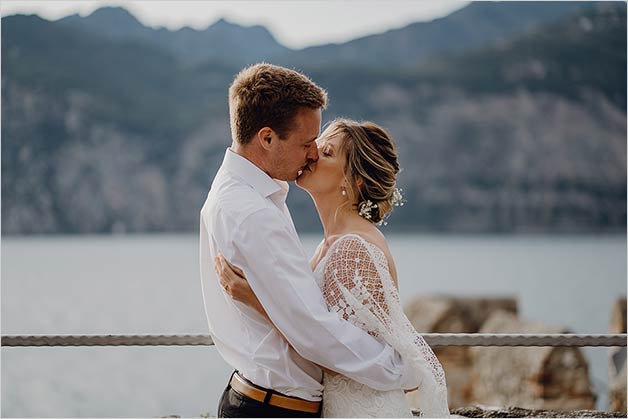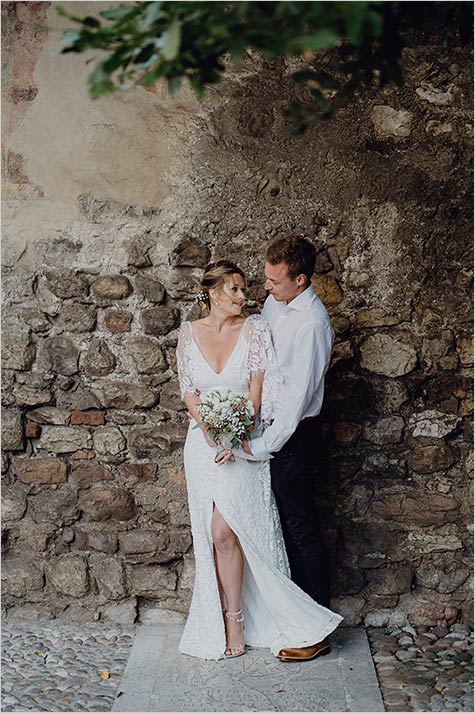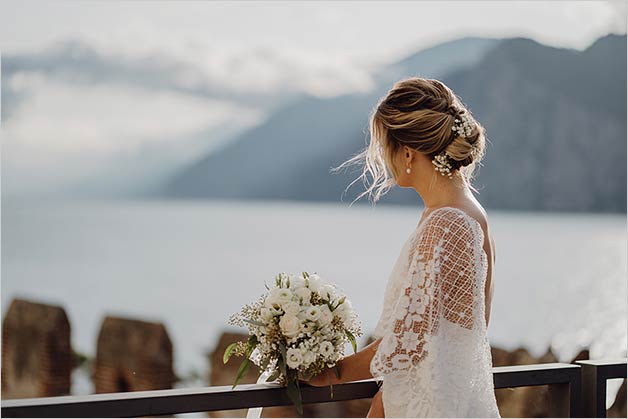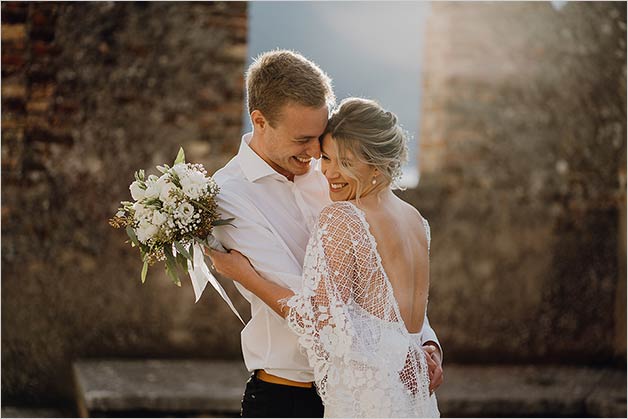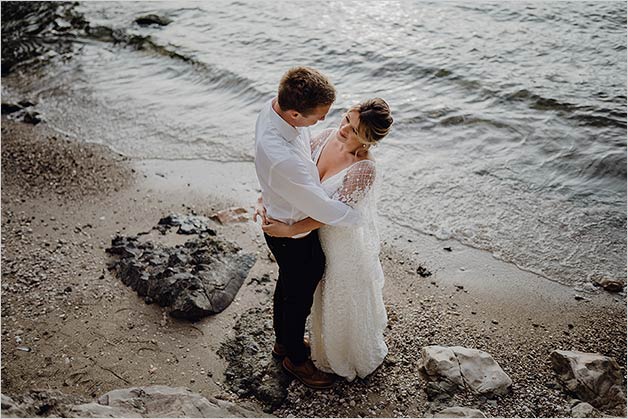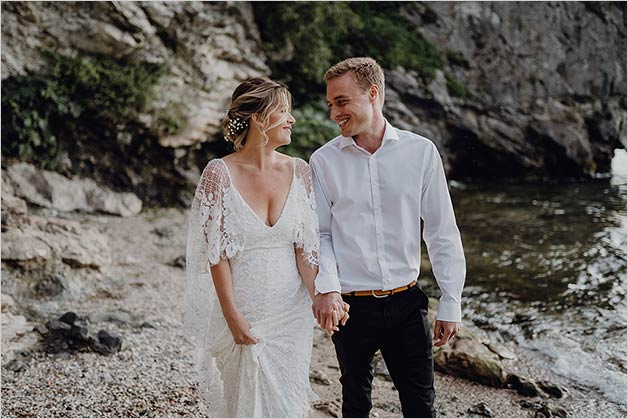 THANKS
I hope Lachlan and Narelle will have the chance to come back in Malcesine in the future. It would be so exciting visiting their wedding venue and and remember the magic moments they spent together. Thanks to these amazing wedding photos they can keep lovely memories of the day.
We thank a lot Lorenzo Poli for these images taken at Malcesine castle. It is really one of the beauties of Lake Garda. A special spot for an intimate wedding at Malcesine Castle.
– Katiuscia Minozzi, wedding planner in Malcesine and Lake Garda