Today we are pleased to introduce you one of the most quaint restaurants on Lake Maggiore: Ristorante Verbano on Pescatori Island.
It faces the lake in the heart of Borromeo Gulf just few minutes boat ride from Stresa. Hotel Ristorante Verbano's appeal fascinated artists and writers of the past who found in this special place inspiration and peace.
Today thanks to its magical position this little romantic hotel is one of the most evocative destination for weddings on Lake Maggiore.
If you are looking for an outdoor reception Ristorante Verbano has a wonderful terrace facing Isola Bella and its magnificent Borromeo Palace.
Your guests will love the charm o this place just romantic and spectacular!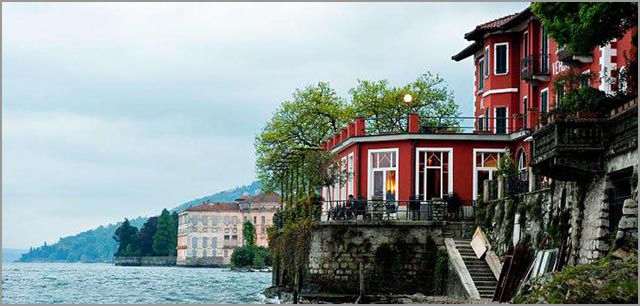 Ristorante Verbano has also two wide rooms for your receptions, both facing the lake who can host up to 190 guests.
Ristorante Verbano cuisine is among the best of the area. Here you can taste local ingredients and fresh lake fish and let's not forget about best wines pf Piemonte of their cellar!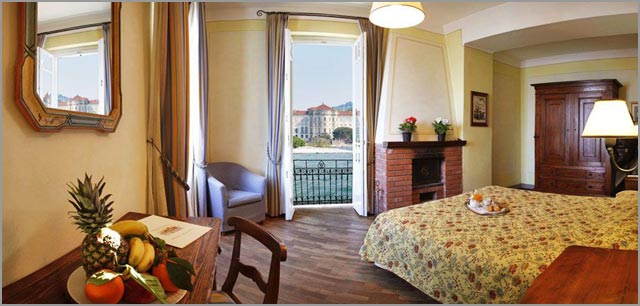 Hotel Ristorante Verbano has also 12 rooms with all comforts with stunning view on Isola Bella and Isola Madre.
A great occasion to enlarge your staying on Pescatori Island to be ready before the wedding or to enjoy a magic honeymoon here.
Hotel Ristorante Verbano offers a boat shuttle with their private boats.
You can leave from Stresa, Baveno or Carciano – Lido di Stresa where there is also the departure of cable cab to reach the peaks of Mt. Mottarone.