hat do you think could happen when you mix
intimate and romantic atmosphere of Lake Orta
with
Rock and Roll spirit
?
Here we go! A unique, special, alternative event like
Simona and Denis' wedding on Lake Orta!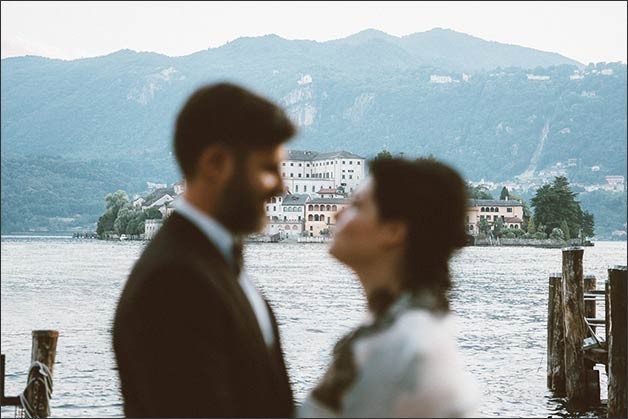 Simona and Denis wanted a very intimate wedding with only few intimate friends and family members in one of the most intimate and romantic location in Italy: Lake Orta. They blended all this with Rock and Roll spirit they love. It was everywhere: in their dresses, tattoos, trial hairdo and most of all in the music they opted for!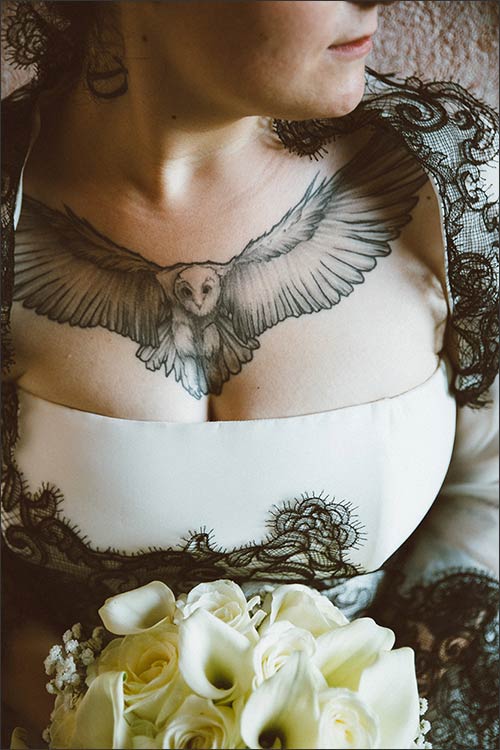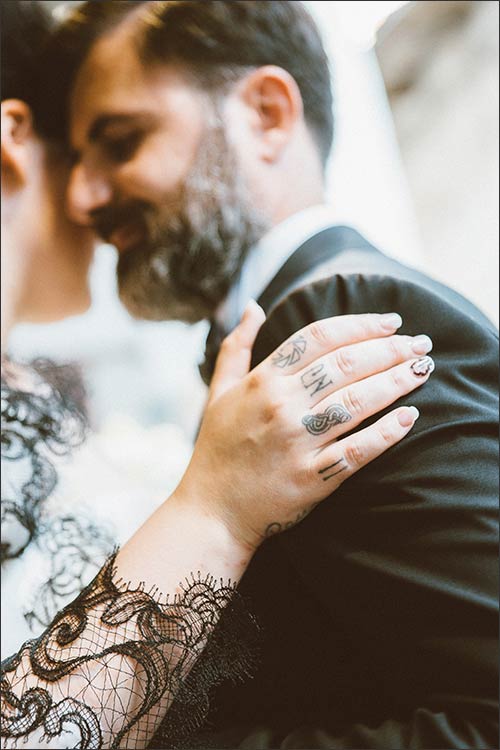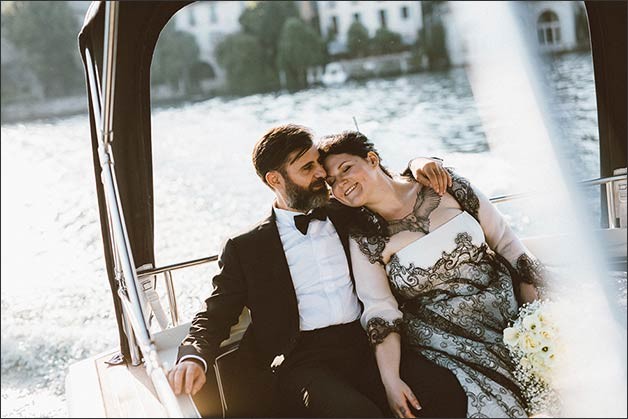 Sandra Luoni was the great photographer Simona and Denis chose for their wedding. She knew it had to be special:
I knew I would love Simona and Denis' wedding since I read the words rock and roll and lake Orta on their first mail.
Simona is a professional photographer herself and Sandra Luoni was honoured to be chosen as her wedding photographer!! She was stressed but very excited!
When I learnt about the fact that Simona was a colleague photographer and Denis a talented enthusiast too, I started to feel really delighted to be chosen by them and a bit more scared than usual, with a tiny bit of stage fright to deal with.
Simona and Denis' wedding: an event that wanted to be the precise image of their personalities and stories. Let's start with bridal wedding dress. Simona chose a unusual precious wedding dress designed by Atelier Emé. It was all decorated with black laces and a generous neckline showing her owl tattoo.
A unique wedding dress for sure! Simona loved it since the beginning!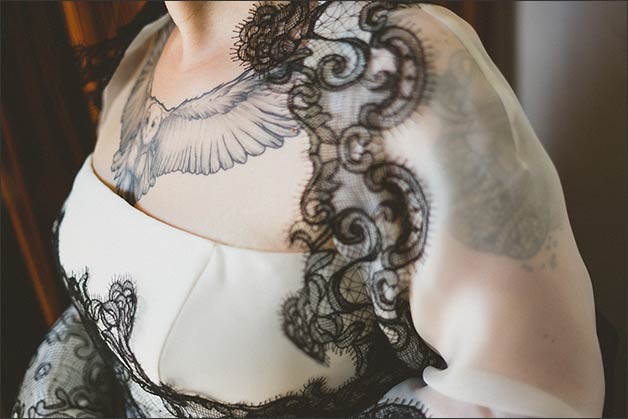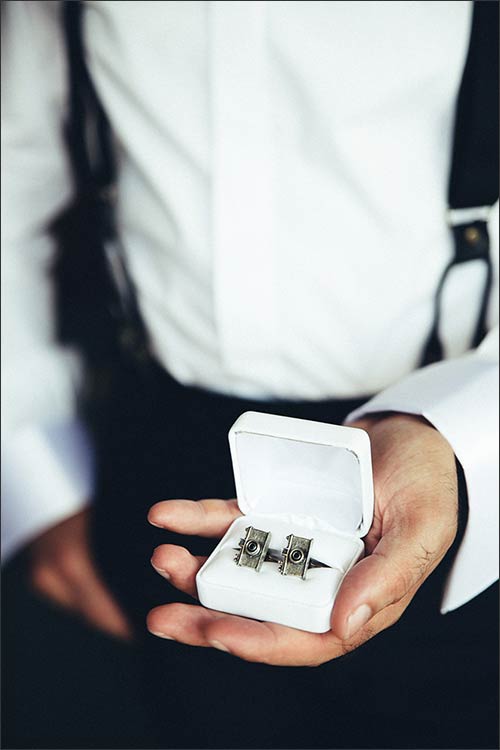 For her bridal flowers she chose La Piccola Selva floral designer. They created for her a special bouquet with calla lilies and white roses with a long baby's breath train.
The same baby's breath trains were used to embellish pews at the church, and on balusters they placed baby's breath bunches as big floral clouds!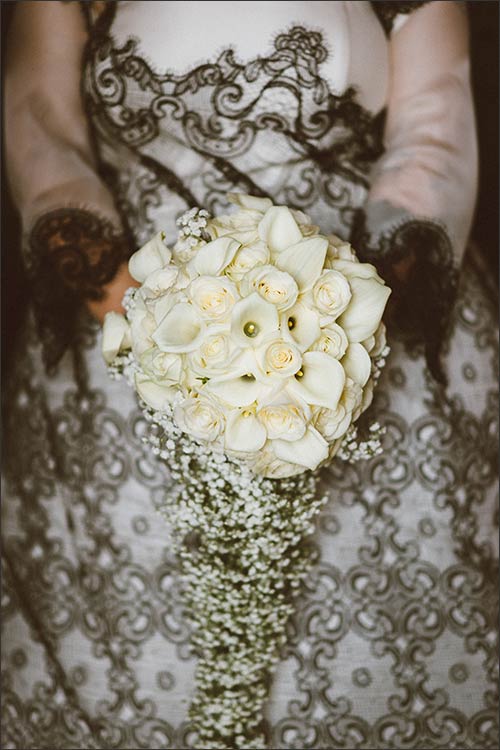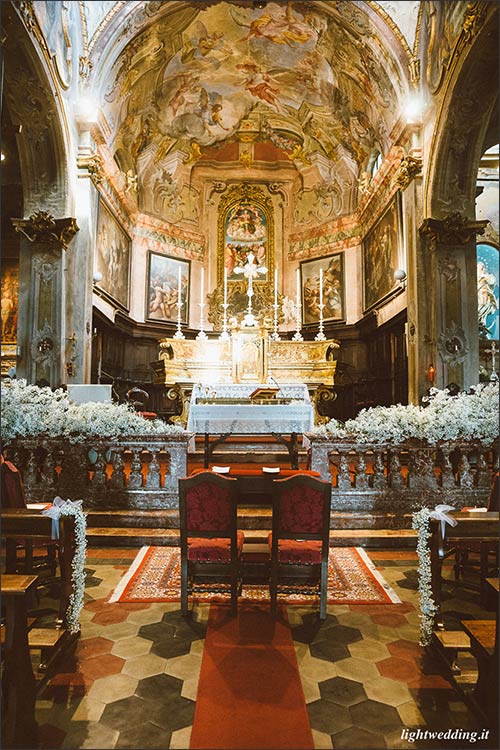 Simona and Denis chose wonderful church of Santa Maria Assunta in the center of Orta medieval village.
Simona wanted to reach it by foot alone. On top of it Denis was waiting for her, alone as local tradition in Orta wants. He gave Simona her bridal bouquet and gave her a kiss and walked inside the church together hand in hand. A romantic and unforgettable moment!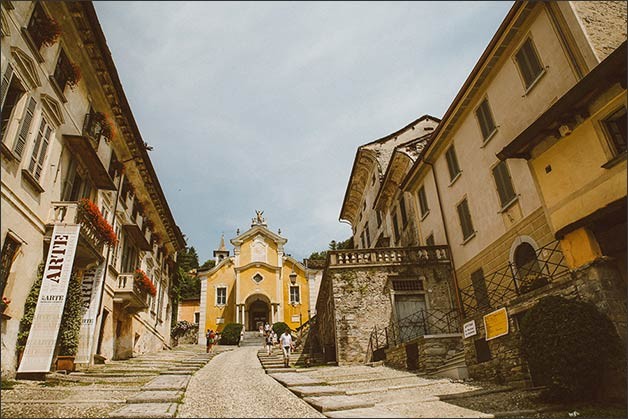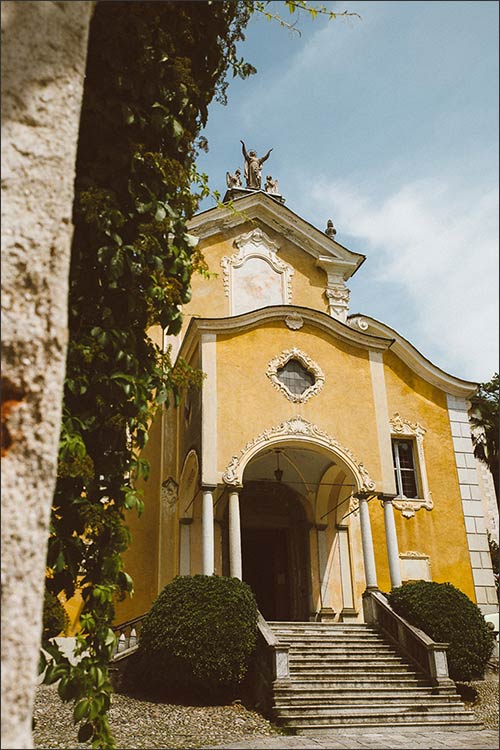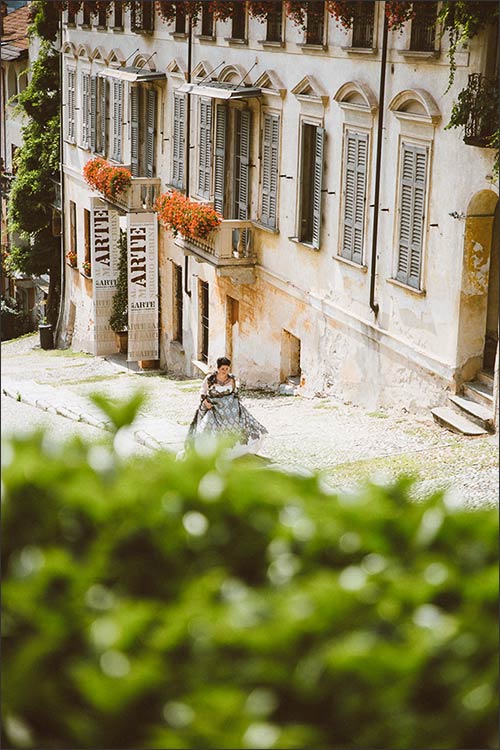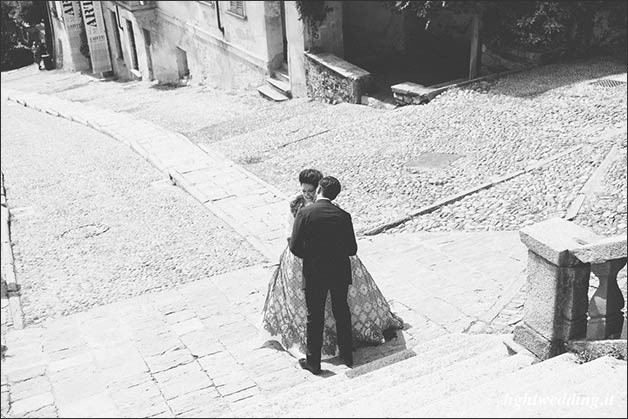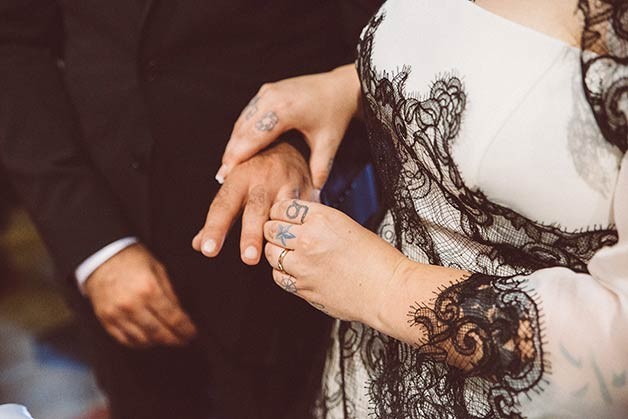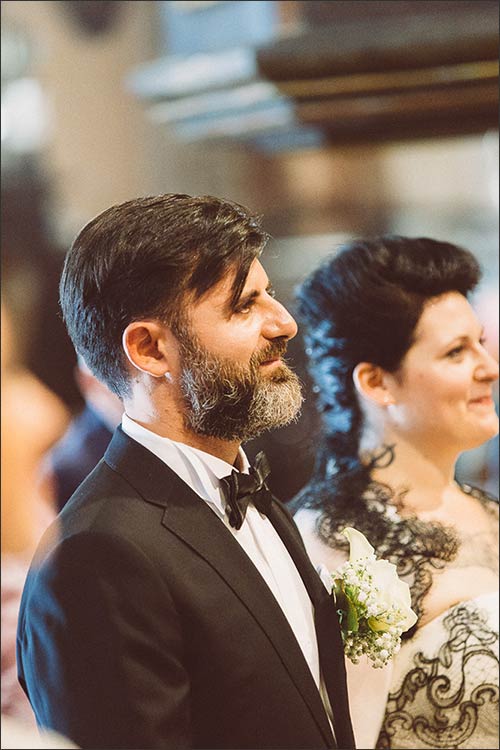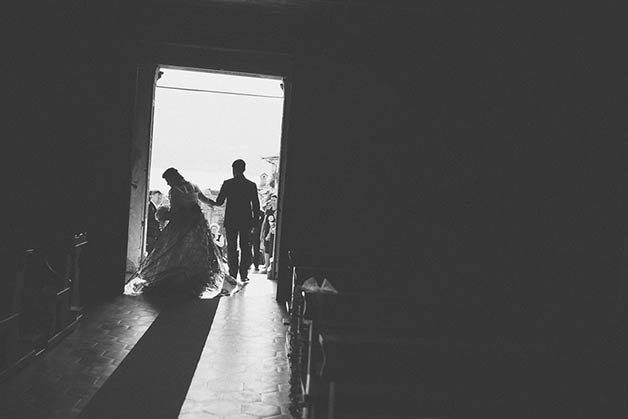 traditional tour on the lake
with a great photo session on
St. Julius Island
.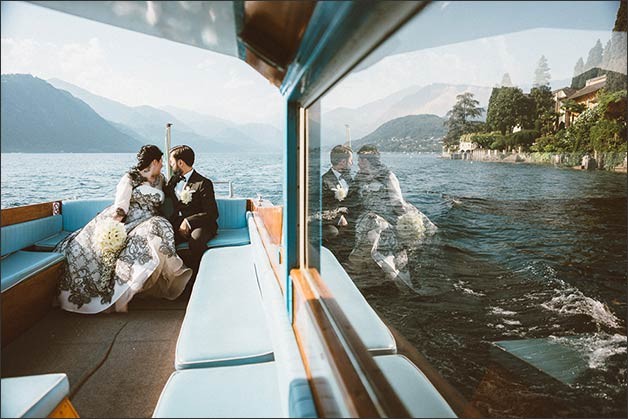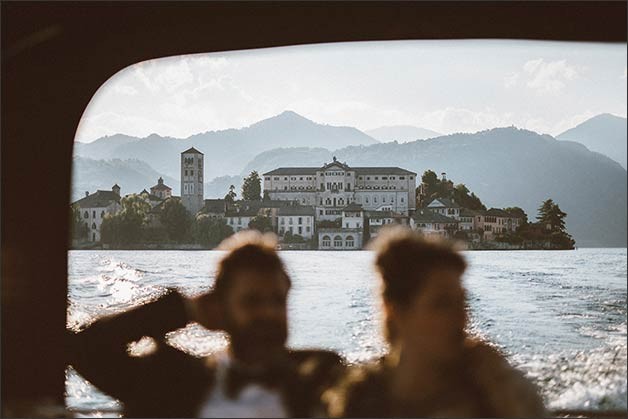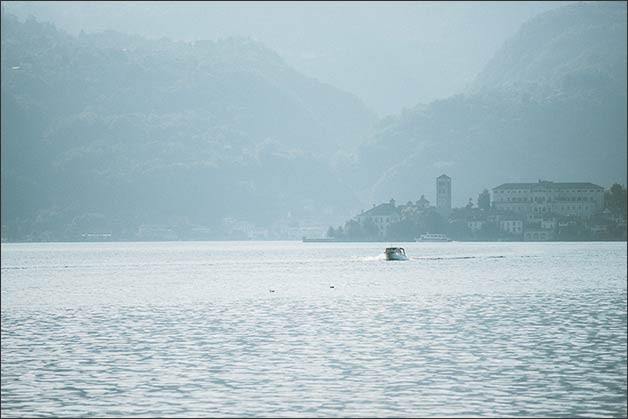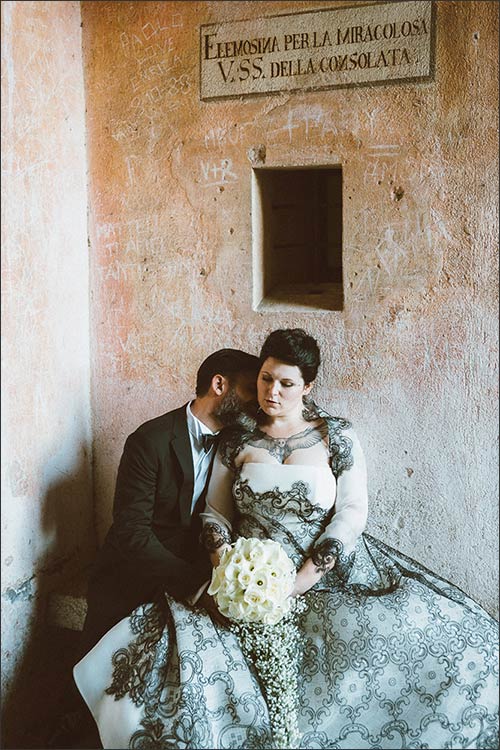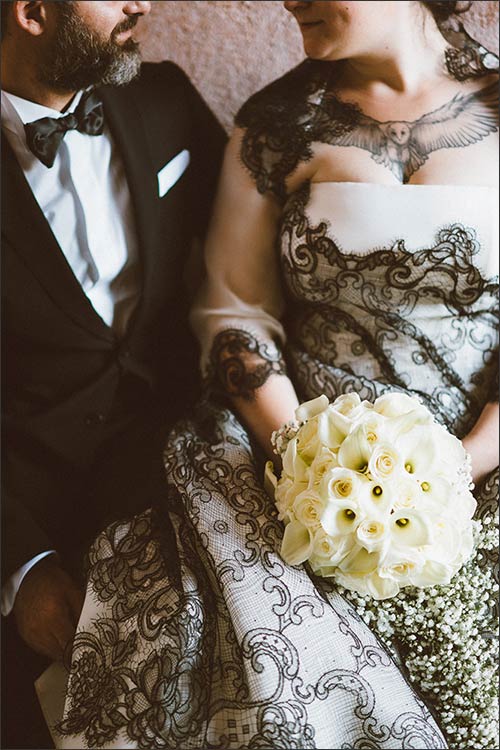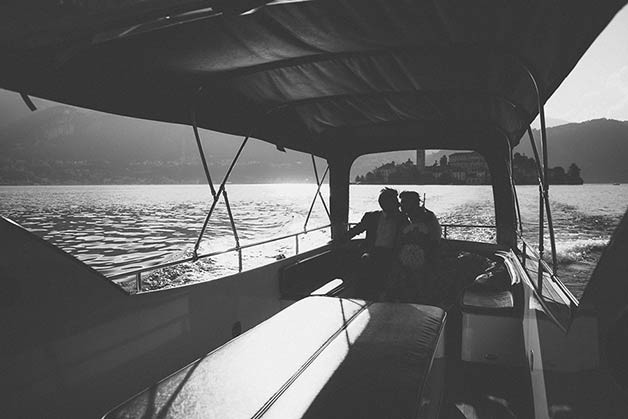 With the same motorboat Simona and Denis reached Ustaria Ca dal Rat for their wedding reception. Rock and Roll music welcome them, played by Roberta Carrieri band. Wedding theme was black and white photography. A choice taken by Simona:
Our theme was photography. Black and white photography to be specific. We love it so much we couldn't choose differently. The tables were named after some of our favourite photographers and our invitations were basically the "film" of 35mm rolls.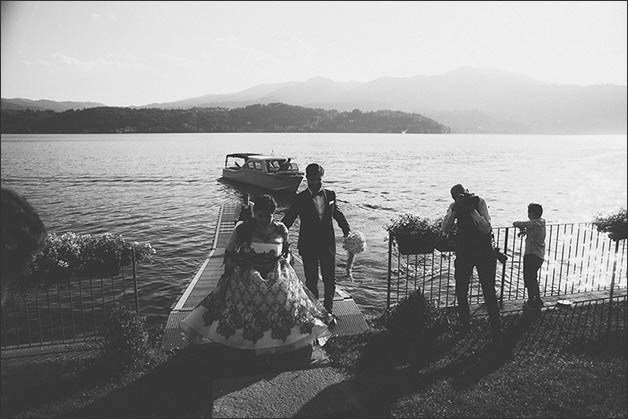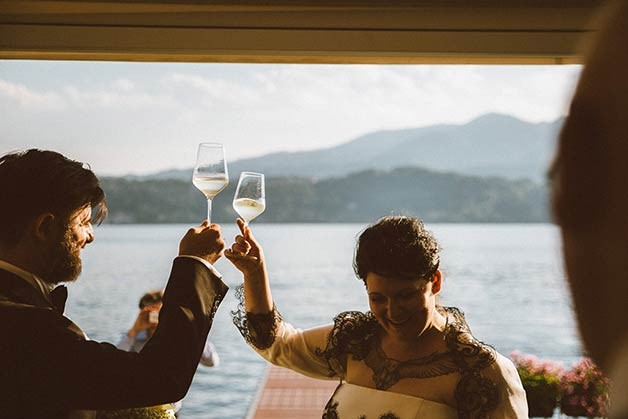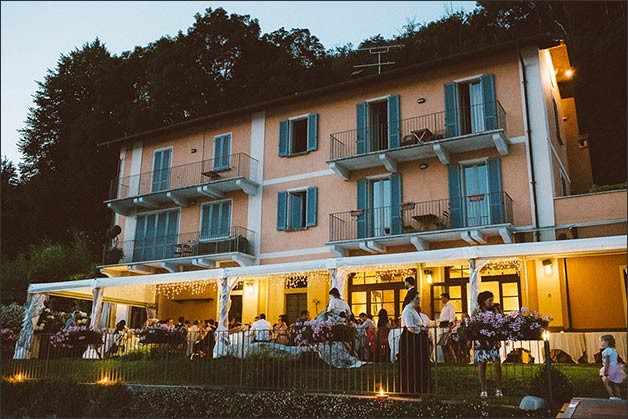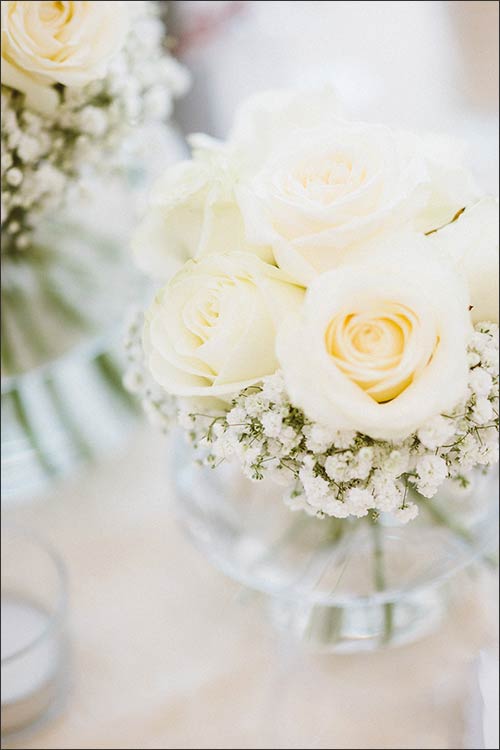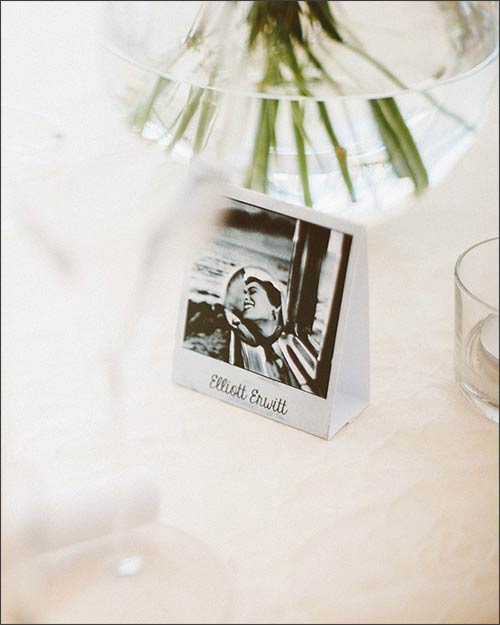 After the party, a friend of us told: "Thanks, I really needed it and I didn't realize I needed it. Now I believe in a better world". I can say with no doubt the best thing about planning was too see our relatives and friends enjoying the party and sharing our happiness".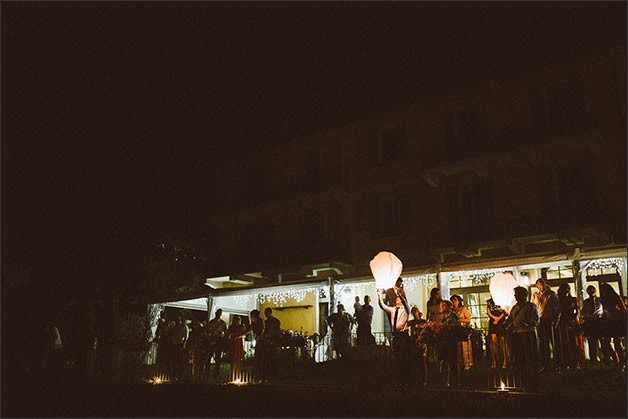 A very special thanks to Sandra Luoni for these wonderful shots. A great thanks to Simona and Denis too, for sharing this wonderful rock and roll wedding on Lake Orta.