Silvia, the bride. Giorgio, the groom. Angela, their pretty daughter.
They are the main characters of an intimate wedding on Lake Orta.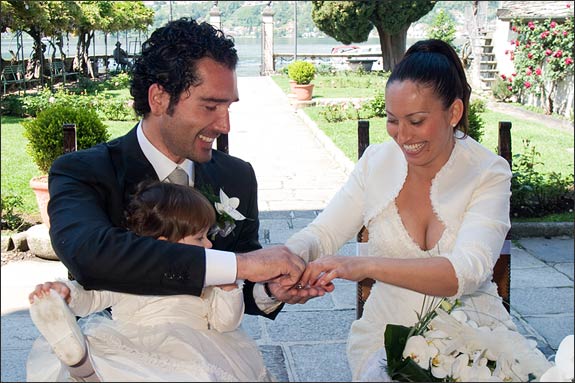 Silvia and Giorgio both come from Rome.
For their civil ceremony they were looking for a romantic and intimate destination to celebrate this special day. What's better than Lake Orta?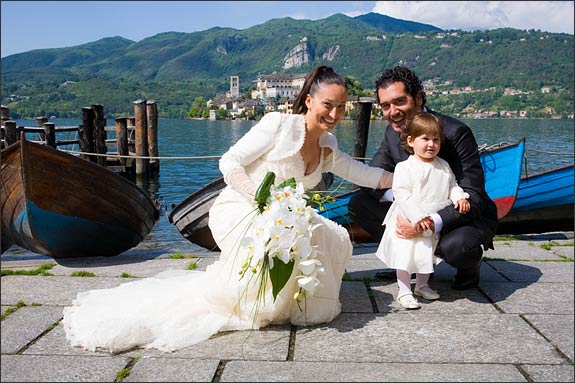 A wonderful idea. Lake Orta gave to this lovely couple a great Spring day, warm and sunny.
They choose for a week day ceremony so atmosphere was even more intimate and cosy.
During week days village of Orta is very quiet and relaxing with very few tourists.
Very different from week ends on July and August which are much more busy!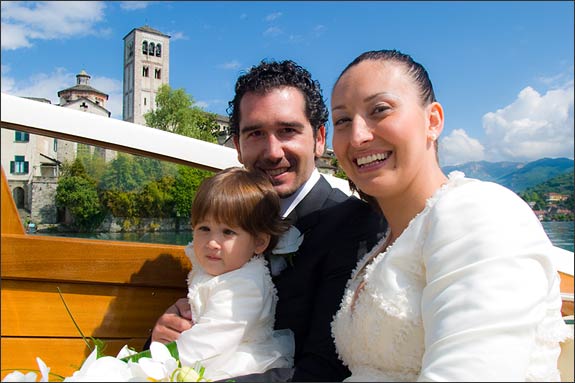 As floral designer I had to create bridal bouquet, buttonhole and ceremony floral arrangements.
Enrico Mocci of ArteFotoArona, a wedding photographer specialized on Orta weddings, and with many years of experience, was the photographer of the day.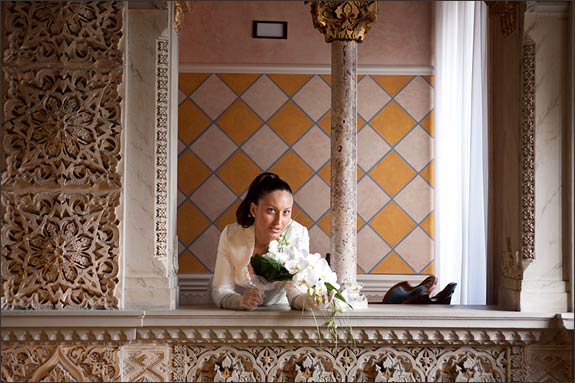 For their Orta staying Giorgio and Silvia choose the best: Hotel Villa Crespi.
Villa rooms are just enchanting and they were the perfect frame for stunning pictures.
You can see the bride and the bouquet I created for her. It was made of a long and wonderful fall of Phalaenopsis orchids.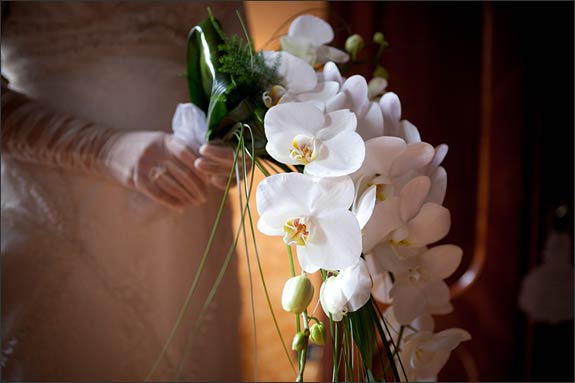 Civil ceremony was held to Villa Bossi, Orta San Giulio town hall.
Silvia, Giorgio and their lovely little daughter Angela reached Villa Bossi with a motorboat which arrived directly on villa's pier.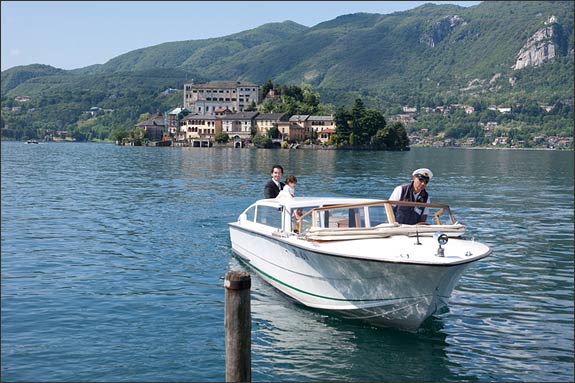 Villa Bossi garden seemed to be just for themselves: in this special atmosphere Silvia, Giorgio and Angela walked down the aisle to reach the ceremony table.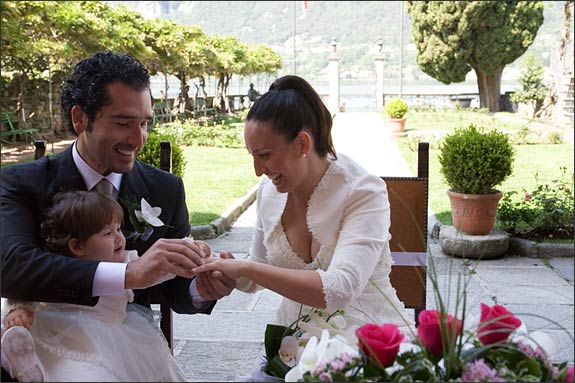 I never saw such an intimate ceremony like this! It was full of feelings and romanticism. This is the real appeal of Lake Orta.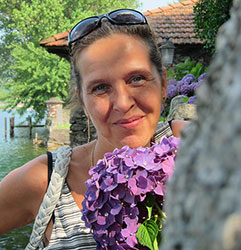 Monika Andenmatten
is
La Piccola Selva's floral designer
.
Based in lake Orta, has worked with brides for over 20 years to create floral arrangements for weddings in the Italian Lakes district.
His wedding arrangements are creative, elegant and sophisticated. Monika will be able to help you choose how best to incorporate floral design into your wedding celebrations.
From the initial consultation to the wedding day, she will make your wedding flowers truly an expression of your dreams.
For any information about wedding on Lake Orta please
contact us
.
All images: © Enrico Mocci, ArteFotoArona.
All rights reserved. Use without permission is illegal.