ake Garda has always charmed its visitors. From north to south enchanting sites and striking locations come one after the other: colors, locations, nature and much more make this lake a much sought after and unique place. Its magic blends with the soul forever.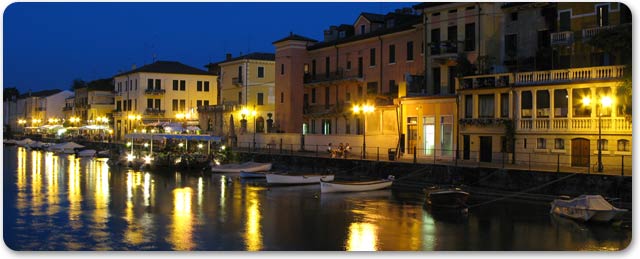 The lake is famous for the first and only doc wine in the Veneto Bardolino as well as for its delicious food/cuisine. Lake Garda charmes with its splendid colors, ranging from the calm deep blue to "that" lake storm dark green. This place is one of the most romantic places in the world, forits proximity to Verona, the famous home of Romeo and Juliet. That's why many couples from all over Europe/the world come to its shores to pleadge/promise each other eternal love.
Being able to describe this magic place is impossible, but the truth is that once you visit it it ends up becoming part of you.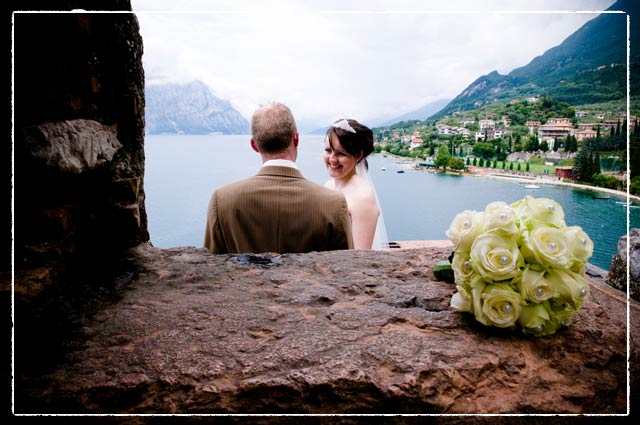 This place rich in history and nature,it has always charmed from the past, even Dante talks about it in his Divine Comedy. Ever since ancient times the lake shores have witnessed paleolithic and neolithic civilisation flourishing (the name of the village Pai comes from the Italian word "palafitte" that means "primeval houses"). A human settlement of Gauls has followed the Bronze Age, until the arrival of the Roman. The long peninsula of Sirmione, described by Valerio Catullo's poetical lines, still
shows a huge roman mansion. The so called Riviera degli Olivi (the veronese shore of Lake Garda) named after the olive trees that produce a world wide famous olive oil is a popular destination of fiancées who want to associate their love dream to this wonderful lake.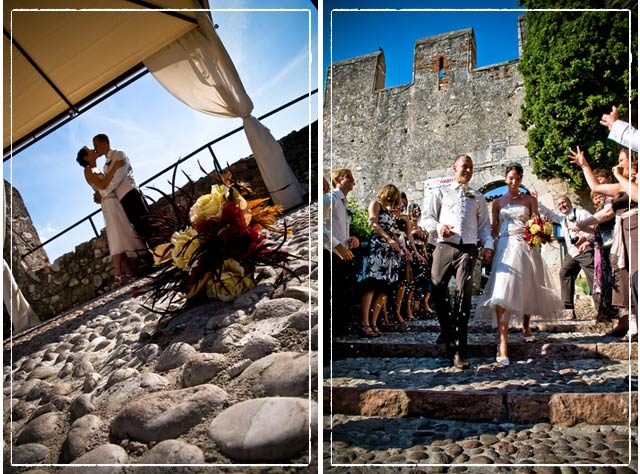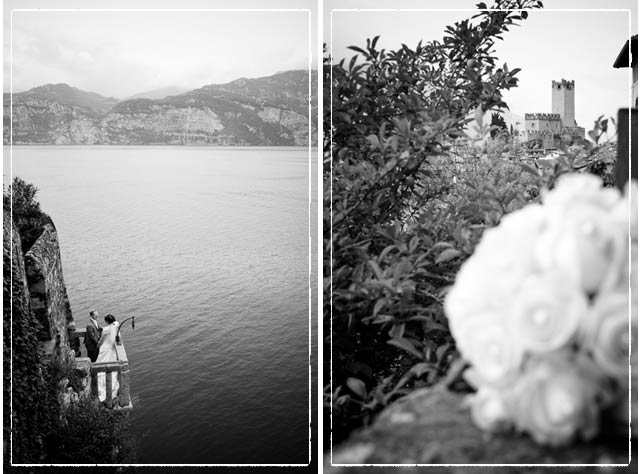 Italian Lakes Wedding Team is made up of several professional wedding planners and floral designers with a long experience on Italian Lakes locations.
The Team knows the territory in every single detail and will be able to follow you on every important choice you will take.
Our coordinators are based locally in the areas we serve so whether you decide for a wedding in Rome or Bracciano, a wedding in Como or Stresa, or a Wedding on lake Garda or Lake Orta, we will grant the same level of service.
Our Team will be able to provide you every kind of supplier, florist, photographers, musicians, designers celebrants, witnesses and help as far as your documents are concerned, and anything you may think of.
Italian Lakes Wedding Team will literally pamper you!