The hamlets, or the borghi, of Italy… the wonderful charming terrific hamlets of Italy… little build up areas abandoned then restored and finally open to the public. This is so peculiar in Italy, so lovely.
Borgo le Grazie is one of those. It immersed in the most-Etruscan-area-of-all, an area that goes from middle of Lazio region up to Grosseto in Tuscany. It is located near Manziana, very near to Lake Bracciano and ancient Stigliano thermal station.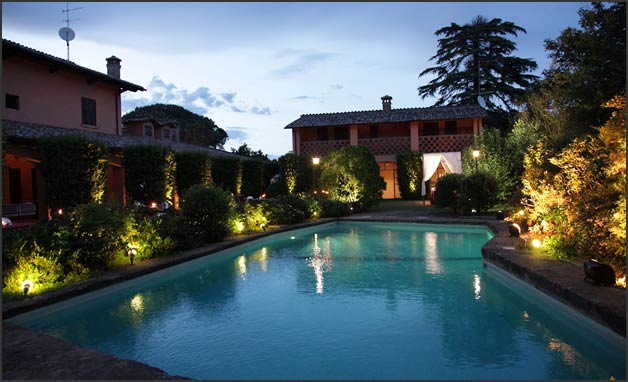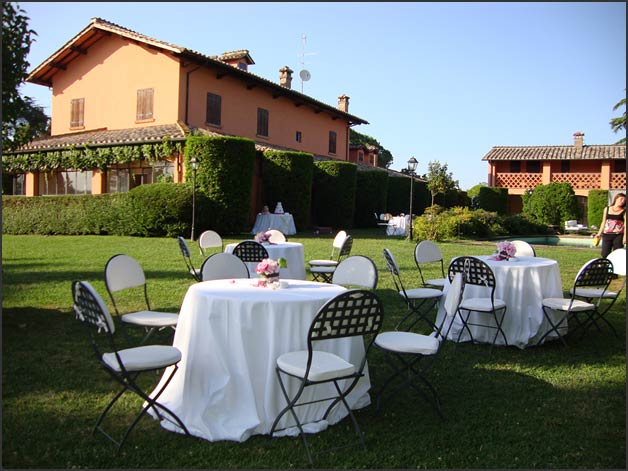 he hamlet has been totally restored, the garden is lush and full of secular trees and various kind of plants. Its ground around is made of volcanic rocks therefore is so fertile. Inside Borgo le Grazie there is the fully functional
church of Madonna delle Grazie
where you can celebrate your wedding ceremony.

I will be pleased to help you to find all the services you may need to plan the best day of your life: florists, musicians, hairdressers, make up artists, light and sound designers.
Riona and Barry decided to tie the know just here!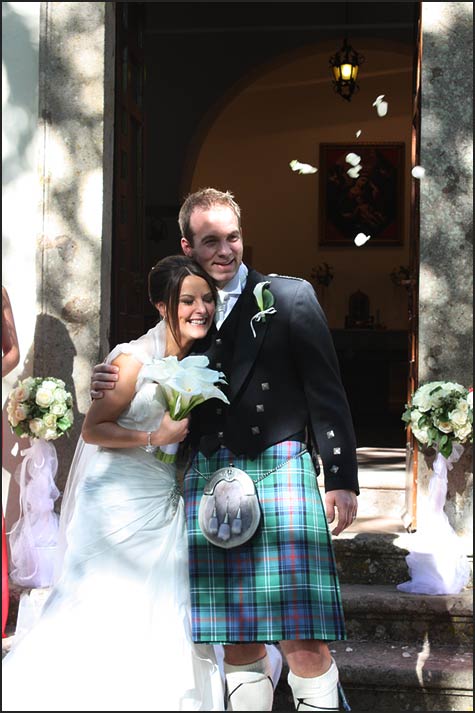 Bride got ready in a close by hotel and reached the church on a vintage car… it could be just ideal.
They got married in the church of Madonna delle Grazie decorated with lovely white roses round compositions.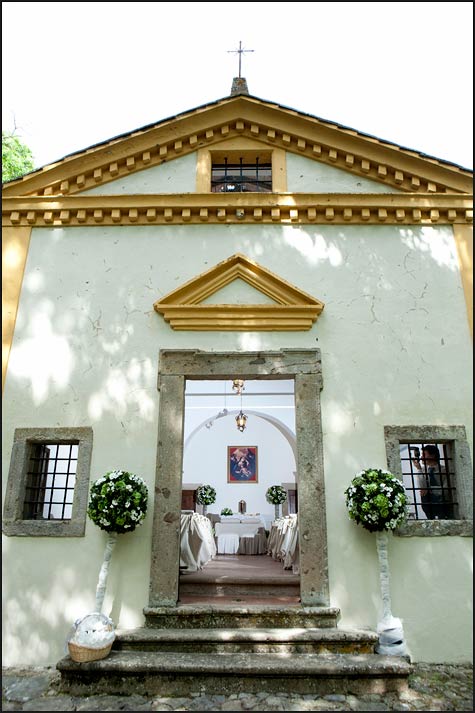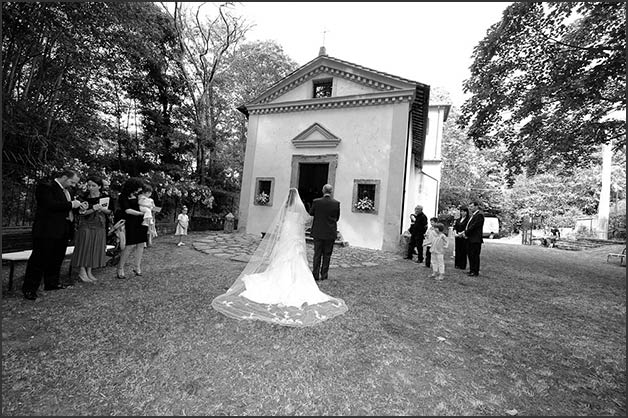 After the ceremony, outside the church, there was a great bag piper in full attire from the City of Rome Pipe Band, the first regimental Scottish band in Italy, that escorted them to the mansion, all adorned with bright elements.
The sound of the pipe filled the air around creating an enchanted atmosphere. Even some other guests wore their kilt as well. A little touch of Scotland right beside Lake Bracciano.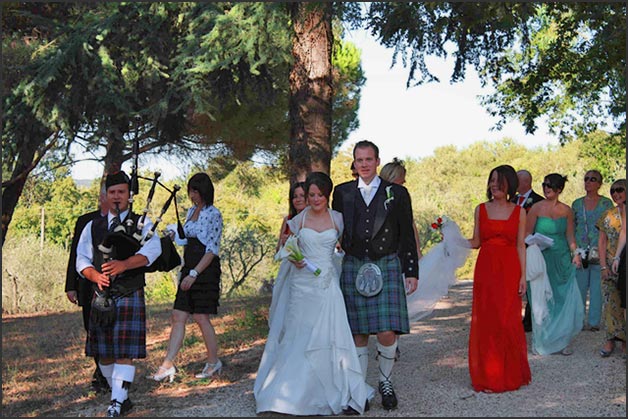 For their reception Riona and Barry wanted a lovely aperitif just by the beautiful pool.
A gourmand and elegant dinner to follow was served for all guests. A wonderful long table was set in the comfy lounge area. Riona had a special touch for decorative elements: Swarovski decorated menus, tall vases with amazing Hydrangeas and long calla lilies.
Everything was arranged in the shades of white, so pretty!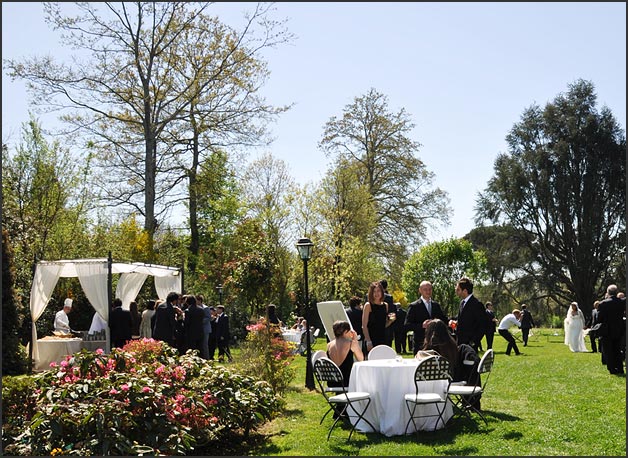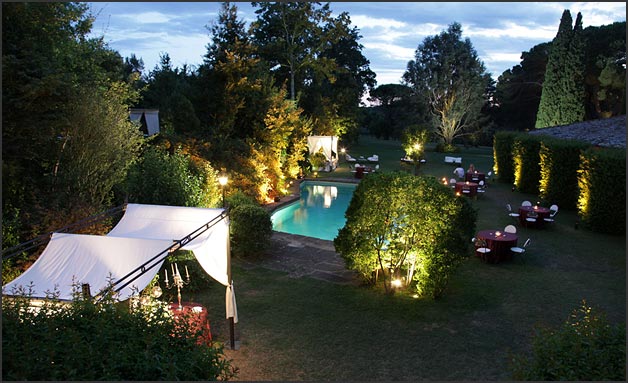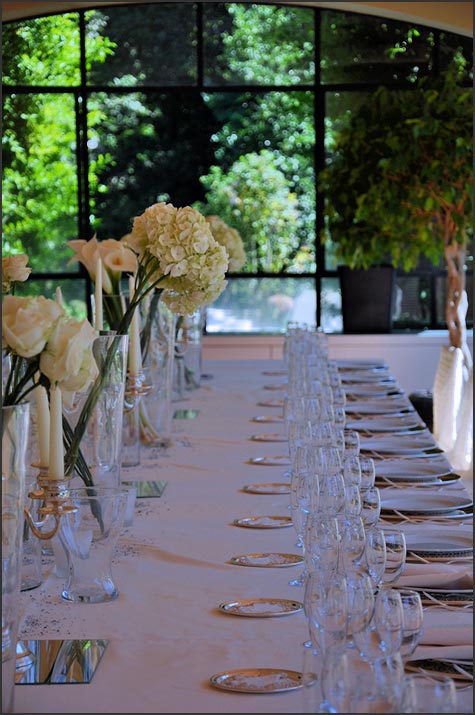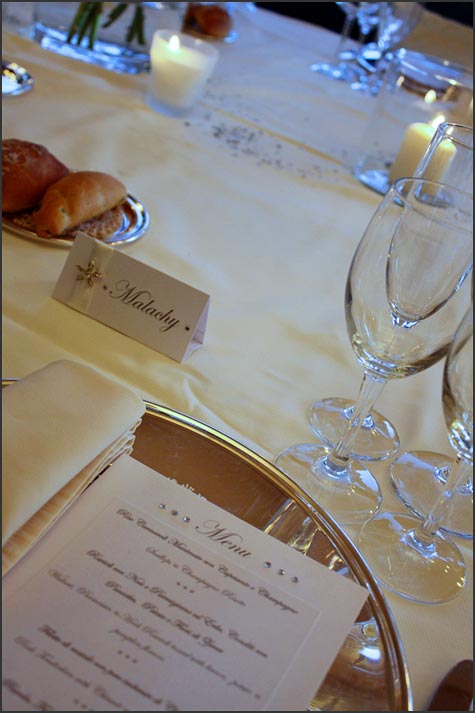 After the dinner a great live band entertained bride and groom and their guests to dance the night away!
A piper, the lake, lovely Italian food and wines and the amazing landscape… there couldn't be a better fairy tale than this.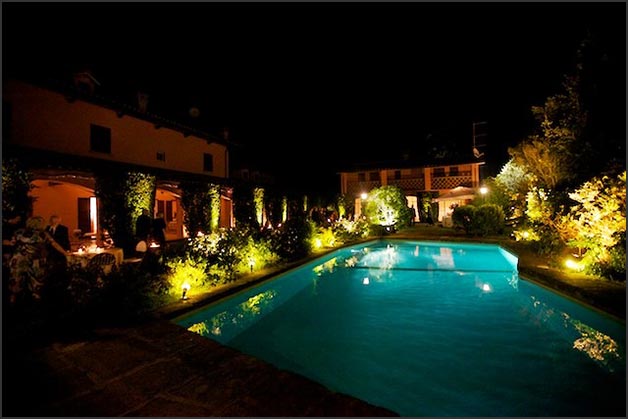 If you want to plan your wedding at Borgo le Grazie just like Riona and Barry did just get in touch with us and we will be pleased to help you plan your dream wedding just by Lake Bracciano!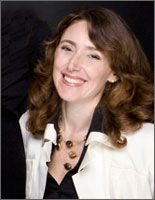 My name is
Stefania
and I work as wedding coordinator on
Lake Bracciano and Rome area
. I was born close to Northern Italian Lakes District in Piemonte region so I've always been enchanted by lakes atmosphere and I know the real appeal of it. I've been traveling a lot before becoming a wedding planner, all over the world I was a flight attendant. I developed a deep interest in people, customs and different country habits. This knowledge is helping me a lot in my actual job. When I moved to Rome years ago I decided to become a Wedding Planner and now I'm happy to be part of this wonderful Team.
I will be happy to guide you across Southern Lakes such as romantic Bracciano and rustic Bolsena which are both very close to eternal city of Rome. I will be pleased to help you find the best venues, charming solutions, lovely decorations, for your unique wedding on Lake Bracciano.
I will let you know the charm of this great spot of Italy being your guide and help throughout all your wedding planning.
For any information about wedding at Borgo Le Grazie in Bracciano please CONTACT ME