It's a glorious morning on the shores of Garda Lake. It's a warm September day. Weather is wonderful, sky is clear and sun is shining upon beautiful Cavazza island, also known as Isola del Garda. A perfect day for an elope on Lake Garda!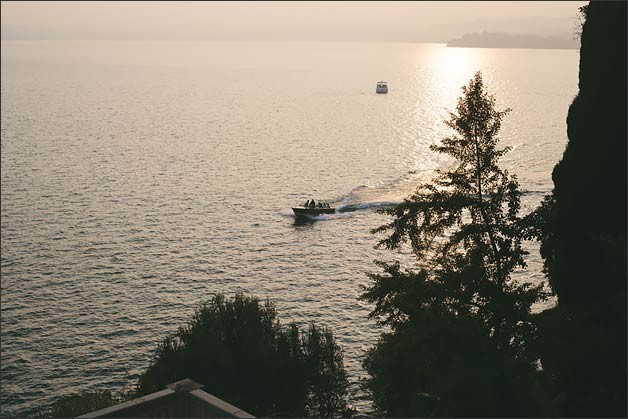 This marvellous oasis is located on Brescia side of Lake Garda. Here is where i one of the most enchanting historic mansions of the Italian Peninsula is located. A Venetian neo-Gothic style villa, designed by the architect Luigi Rovelli at the beginning of the 20th century. The perfect venue for a romantic wedding on Lake Garda shores.
Kerry and Stuart
are two lovely guys from
UK
. They are ting the knot here on Lake Garda.
They chose breathtaking Isola del Garda as soon as the they saw the pictures of this extraordinary
Italian paradise
on
our web site pages
.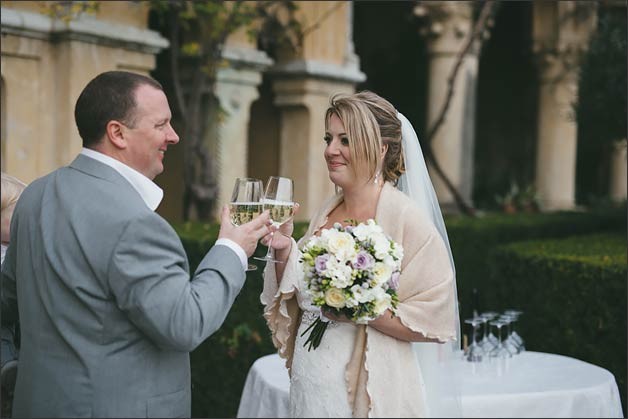 A Legal Civil Ceremony in Gardone Riviera
They opted for a legal civil ceremony in the town hall Gardone Riviera close by. Unfortunately we cannot have legal civil ceremonies on Isola del Garda. However symbolic blessing can be something really special here, and so it was!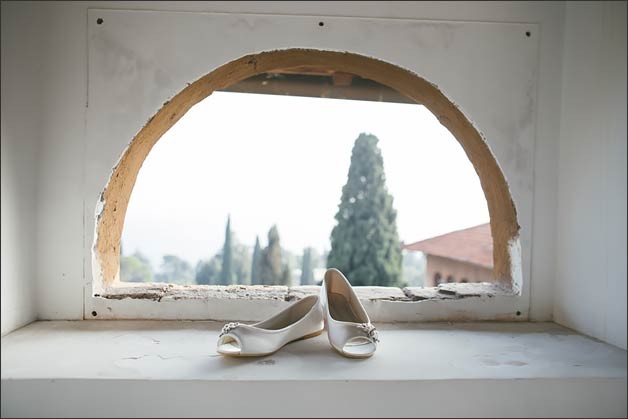 Getting ready in one of the most beautiful private villa overlooking Lake Garda
Kerry got ready in a wonderful villa right in historical centre of Gardone Riviera, a medieval village all made of stone buildings and narrow streets. Blessing was planned for for the afternoon on one of the terraces of the enchanting Villa of Isola del Garda.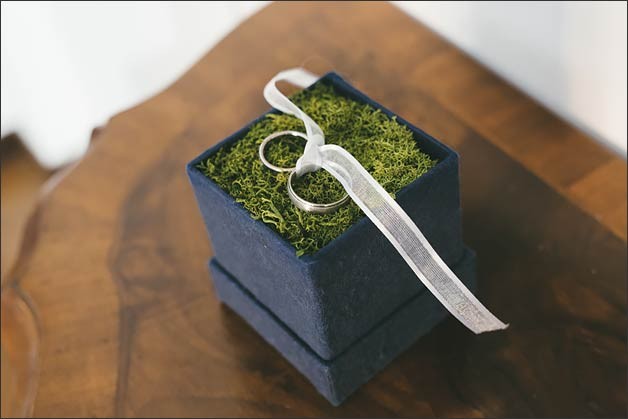 She had a makeup artist and a hair stylist taking care of her and her three wonderful daughters.
A glowing makeup, a simple hairdo, and the most classic and dreamy of the wedding gowns.
As the matter of fact, Kerry chose a princely dress, as white as the snow, with a precious bustier, scattered with bright rhinestones.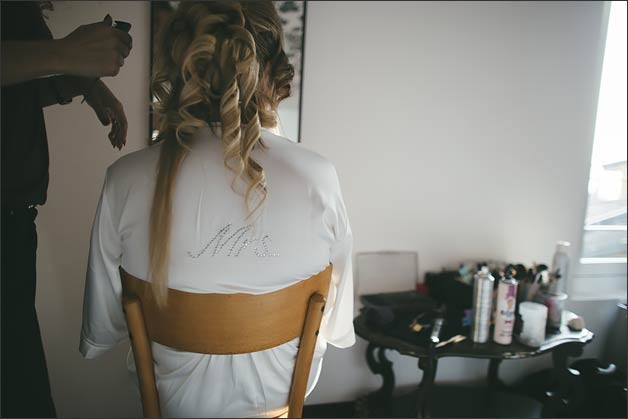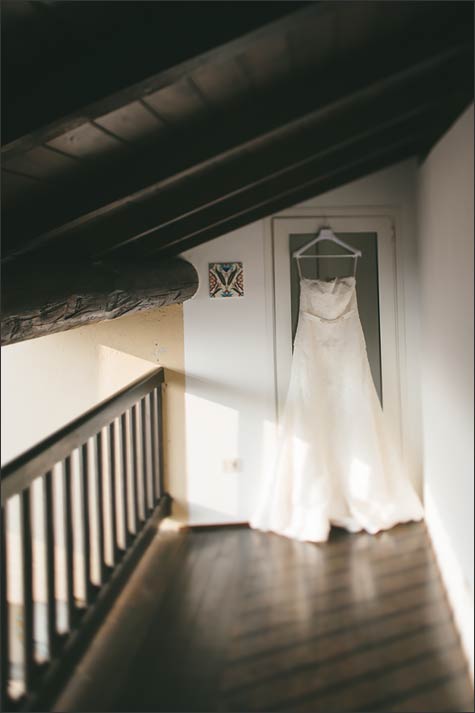 A boat tour on Lake Garda to reach Isola del Garda – a stunning ceremony venue
The four wonderful women got on a beautiful small wooden boat waiting for them at the dock of the village. It leaded them to Isola del Garda.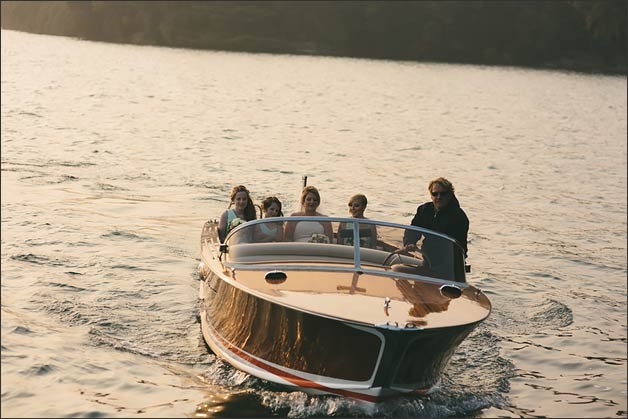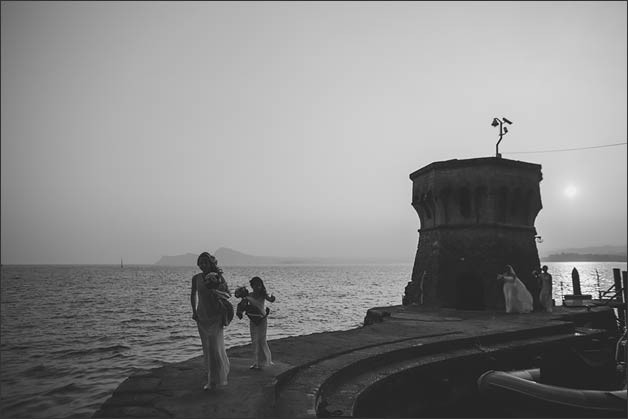 Stuart was already at Isola del Garda, waiting for her beautiful wife-to-be, with his two sons.
He seemed quite calm, but inside his heart is beating fast! Kerry entrance was a vision. She was stunning. Their three smiling daughters walked down the aisle with her and the romantic music of a violin was the perfect background.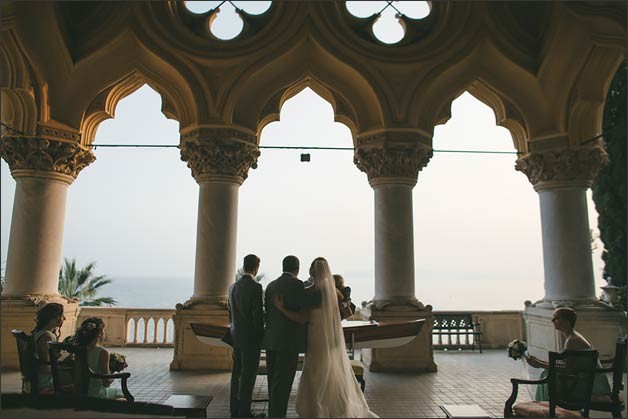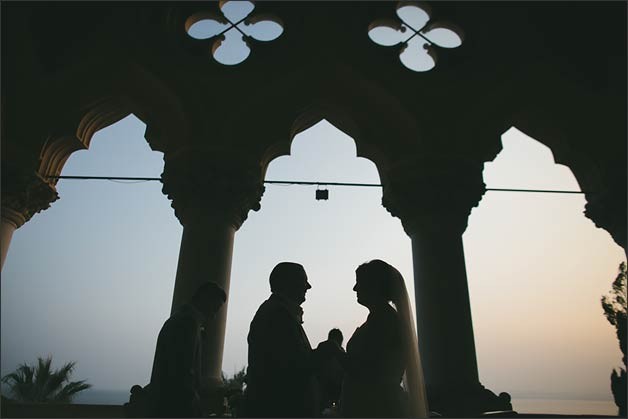 An intimate symbolic ceremony on Isola del Garda
Isola del Garda is truly just magic. We set up the venue for this romantic and intimate wedding with white candles and white rose petals. Panorama in front of bride and groom was just priceless.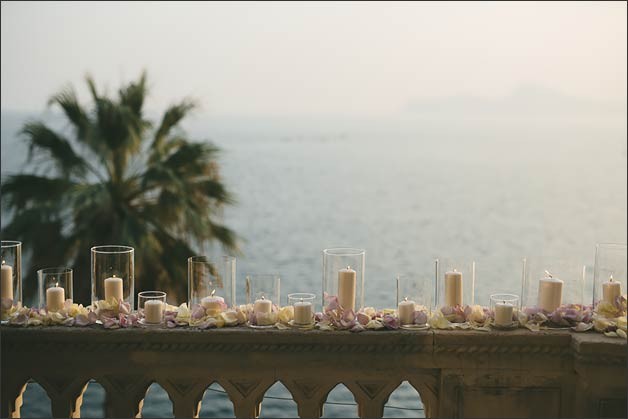 Kerry and Stuart were very excited, as their kids. This was surely one of the most romantic elope on Lake Garda we planned.
We could feel the tenderness of this moment in moved eyes of this fantastic couple, and the warm hugs of their kids.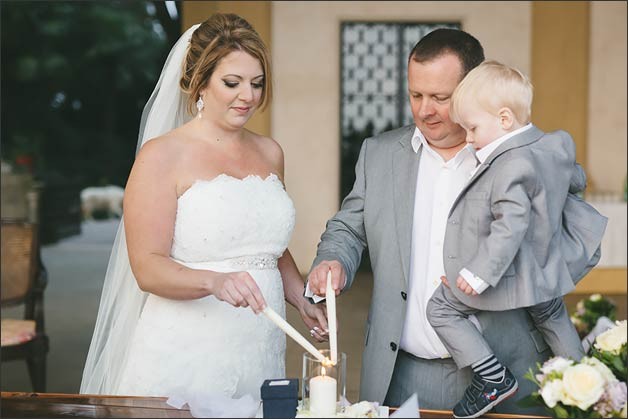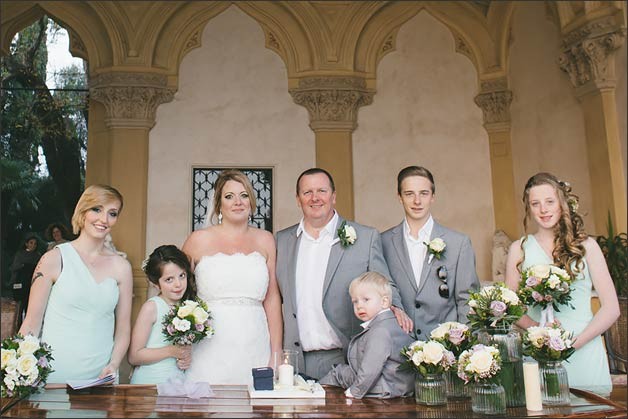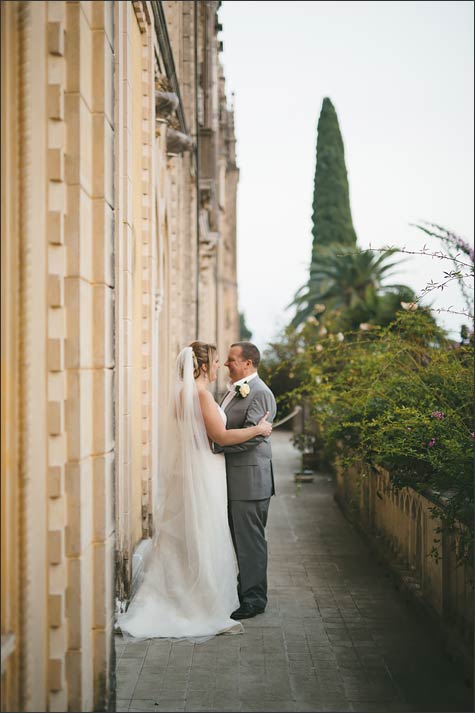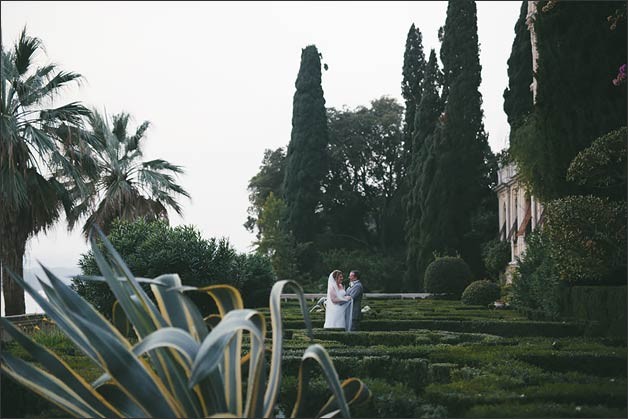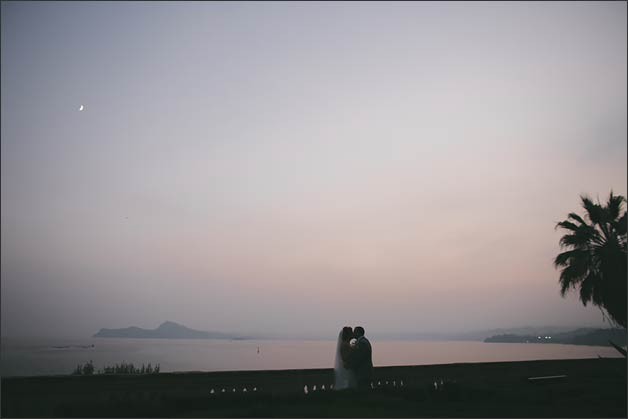 Amazing wedding photos in Salò
After the ceremony, small group got back to the boat for a trip on Lake Garda, heading to Salò beautiful village.
Salo' is enchanting. It is just perfect take some unforgettable wedding photos.
A very special thanks to Alessandro & Veronica Roncaglione for these great shots.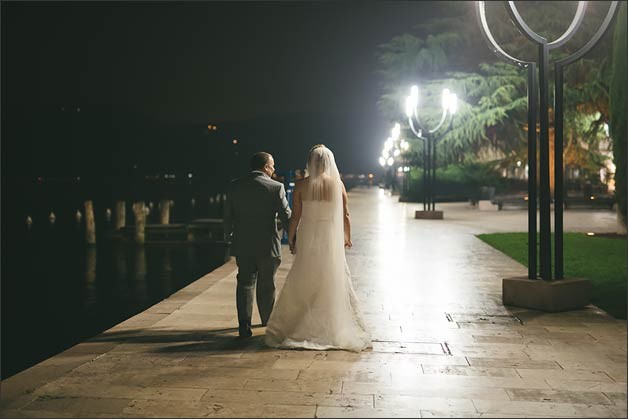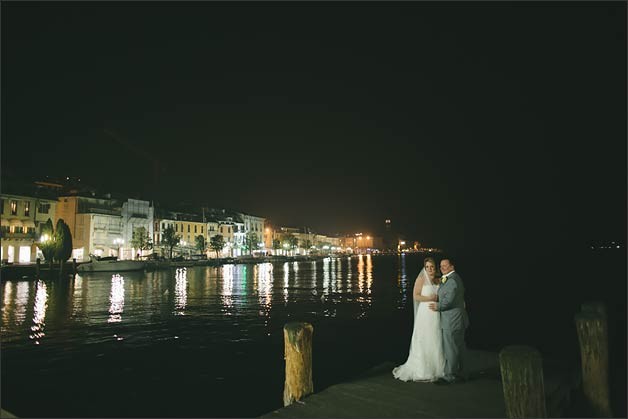 The sun was going down and afternoon light has now been replaced by a chilly breeze.
A cup of hot chocolate and some sweet treats was the best option! A stop at local pastry shop – Pasticceria – has been well appreciated, especially by the kids!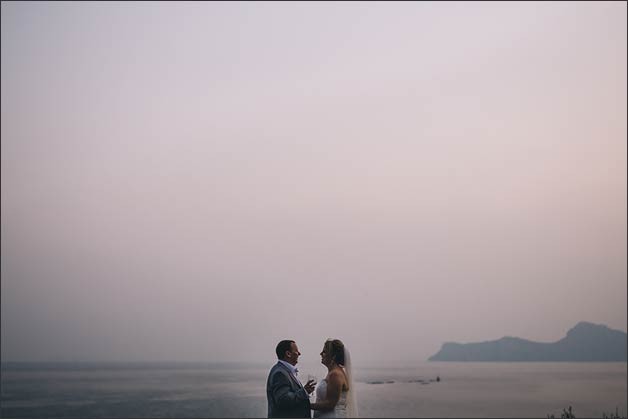 Back to Gardone Riviera for a gourmand Celebratory Wedding Meal
Then was time to get back to Gardone Riviera.
Newlyweds did not want to miss their special wedding meal in one of the most famous and fine restaurants on Lake Garda. Restaurant is Michelin-starred, a real gourmand dinner was waiting for them. We reserved for the small group a private room. Menu was created on bride and groom's choices and it was prepared with with fresh and utterly delicious Italian ingredients.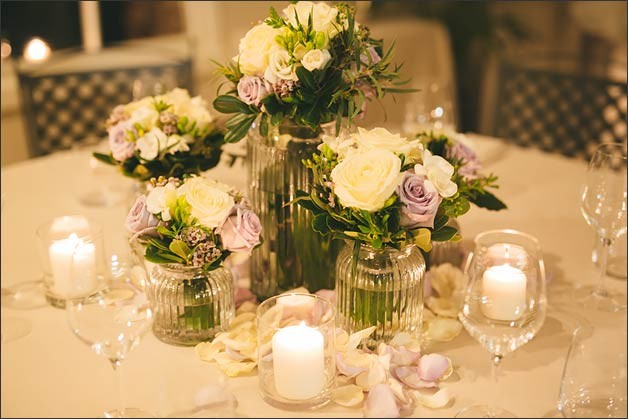 Kerry and Stuart private room was decorated in delicate and sweet style. The celebratory meal table has been placed just in front of a huge window, facing spectacular view of Lake Garda at sunset. Just magic!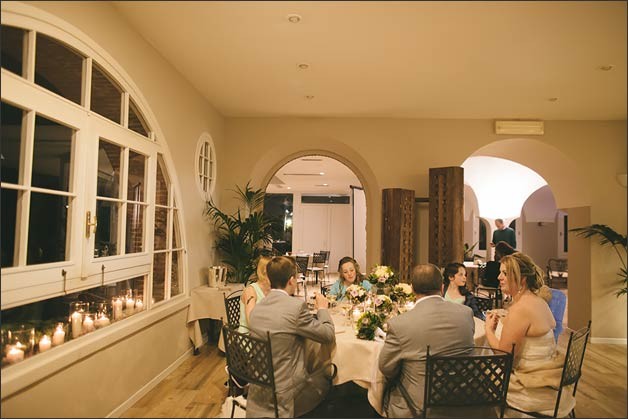 The atmosphere was more than evocative and the whole family was joyful!
It's had been a long day, but there's nothing that Kerry and Steve would had change at all.
They will keep this special day on Lake Garda locked in their hearts forever. An incredible day made even more perfect by the joyful presence of their beautiful kids!