2014 Summer has been a great season for weddings on Lake Garda!
We had the pleasure to plan Catholic, civil, symbolic weddings and even same sex ceremonies!
Every couple has been for us a new challenge and a chance to live great emotions. Every wedding was unique and special to us.
But there is a special couple we like to remember among all for their sweetness and kindness: Maike and Vinod! They come from Amsterdam. She is a model she inspires sweetness at first glance. Vinod is a bright-eyed guy with gentle manners. They love was simply contagious, it was everywhere. Everyone shared with them enthusiasm and joy!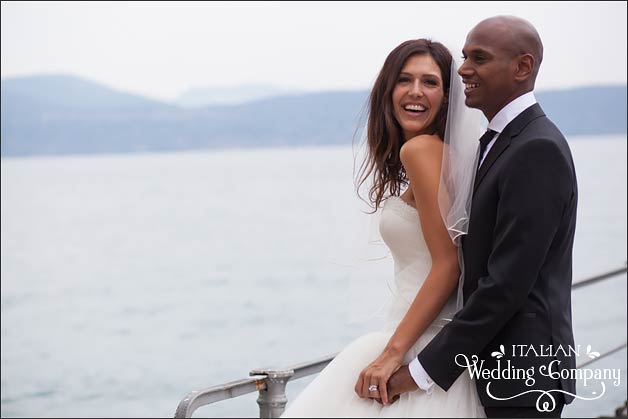 An Elegant and Historical Hotel on Lake Garda to get ready
Maike and Vinod chose an elegant accommodation for their staying: Grand Hotel Fasano. It is an historical 5 star hotel overlooking one of the most enchanting areas on Lake Garda. This is the ideal destination for who wants to enjoy a luxury and wellness vacation on Lake Garda, enjoying relaxing and elegant rooms and gardens on the shores.
Bridal got ready in a beautiful suite overlooking the lake, with the sweet little niece and the inseparable chihuahua dog!
In her splendid white wedding dress and her bouquet of small white flowers, Kate Middleton style, Maike looked like a real princess.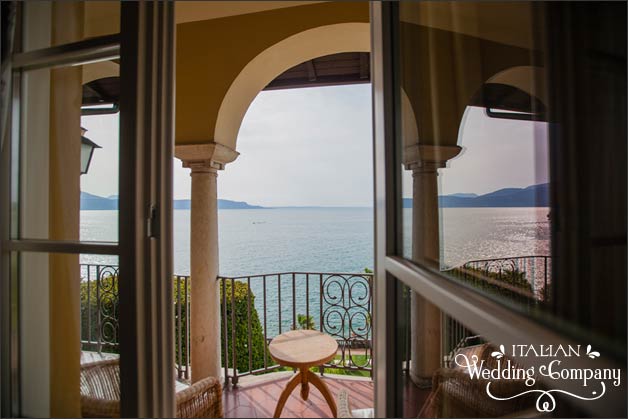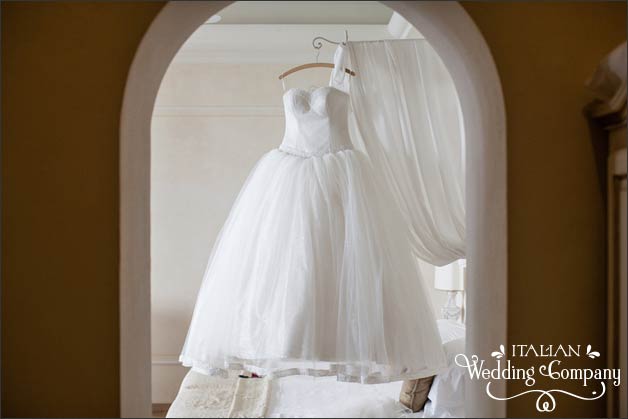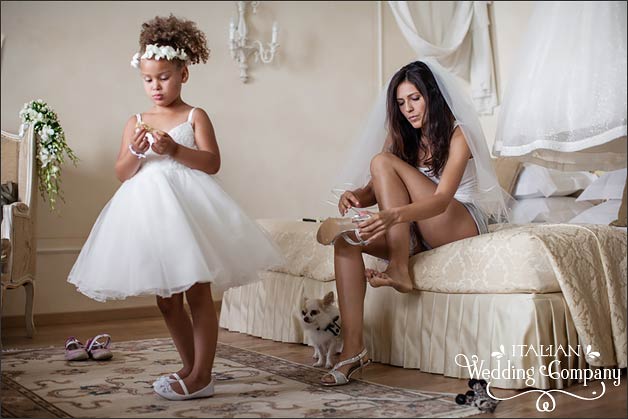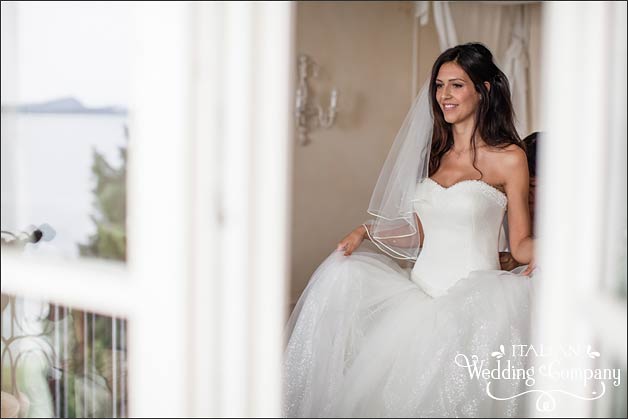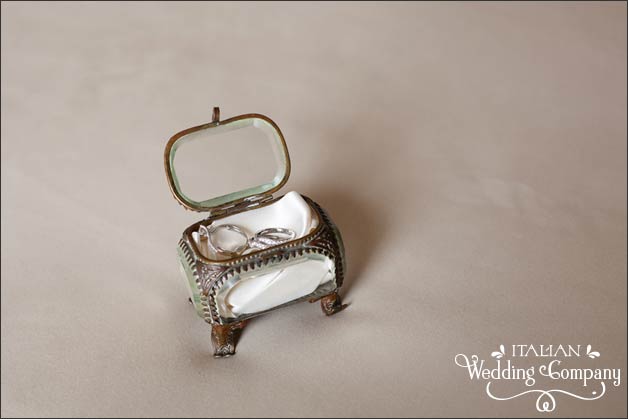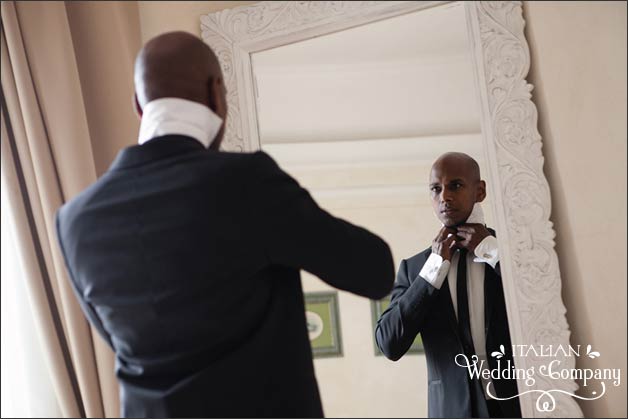 A Catholic ceremony with lake view
Like a princess Maike reached the church on a white horses carriage! Amazing!
In the beautiful church on the hills overlooking emerald Gulf of Salò, Maike wanted a total white floral decoration. It was made up of two big classic cups with a triumph of white flowers. They welcome the couple and their guests at the entrance of the church.
And just like in a royal wedding, a five piece orchestra accompanied the emotional ceremony.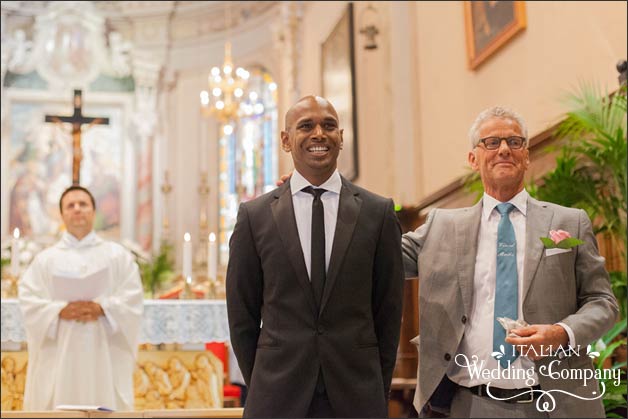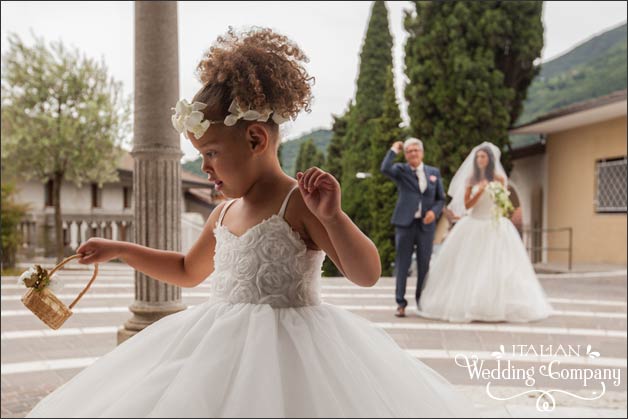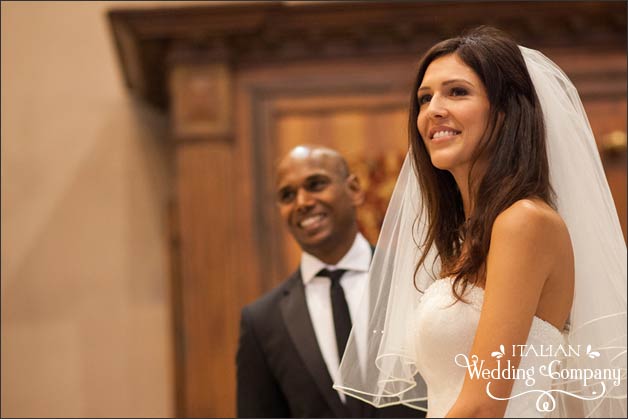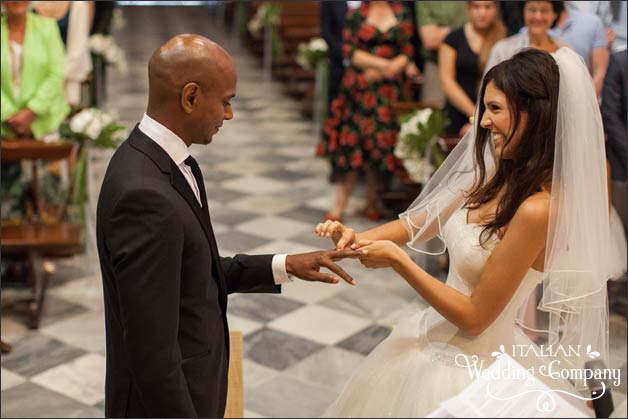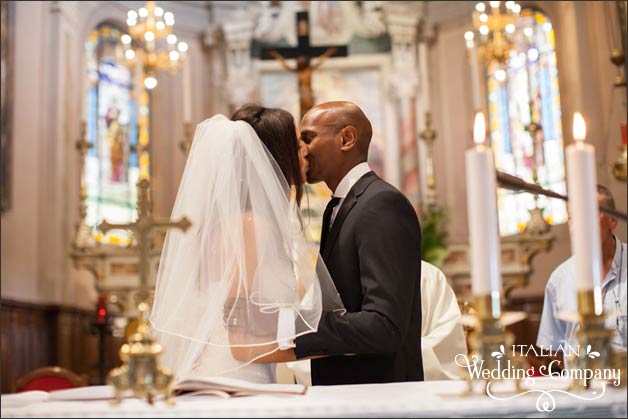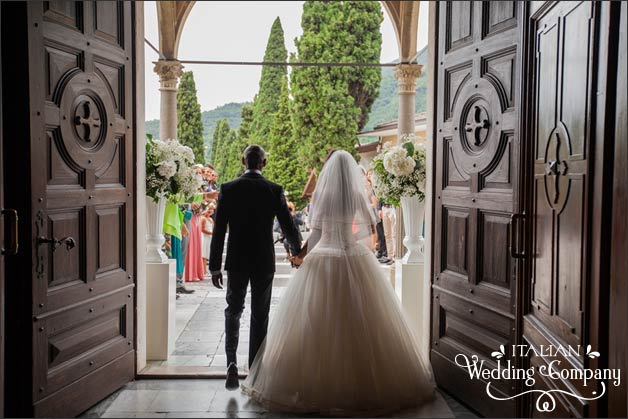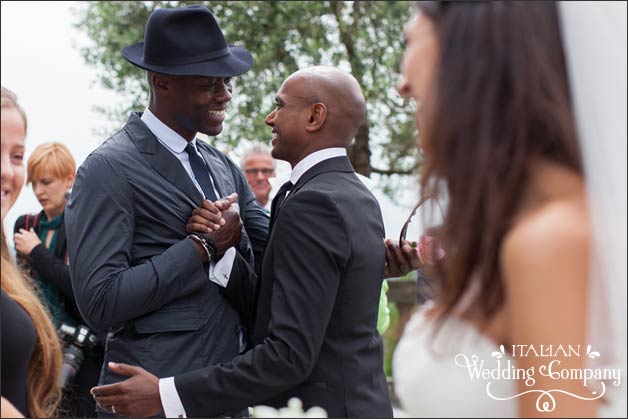 A special photo session for a romantic wedding on Lake Garda
After the ceremony newlyweds reached the lake on the carriage while their relatives and friends moved at Grand Hotel Fasano for a buffet lunch on the terrace.
Champagne cascade and a refined tiered cake were just perfect for a special toast in the garden.
A model like Maike could not give up a garden photo shooting with her husband, a moment just for the two of them!
Thanks to Morlotti Studio Udine Venezia for the great pictures.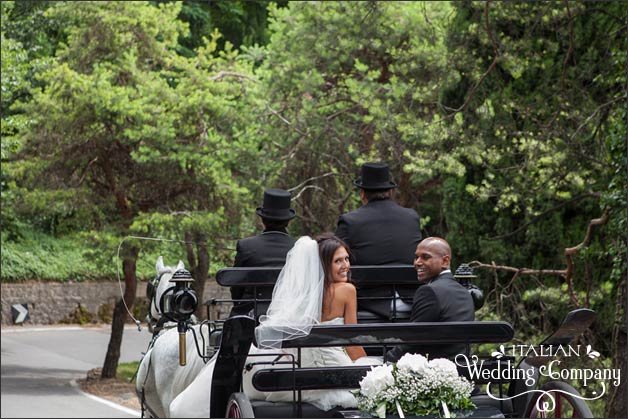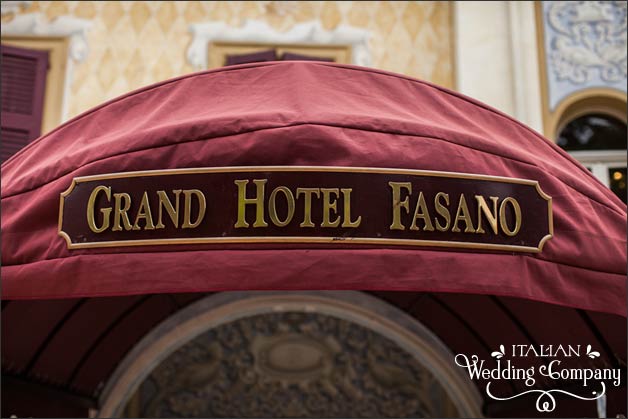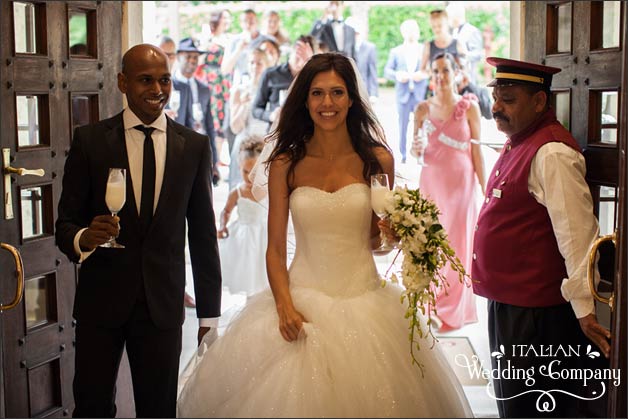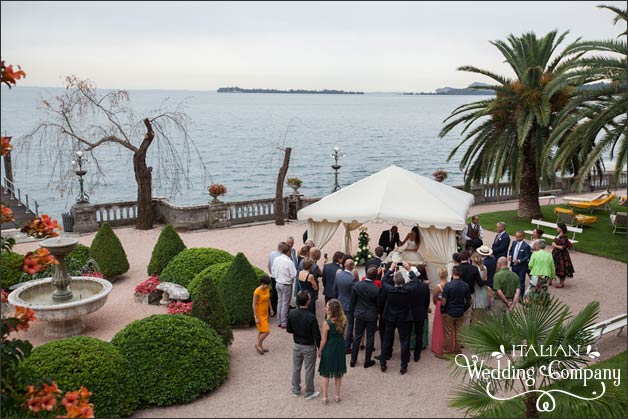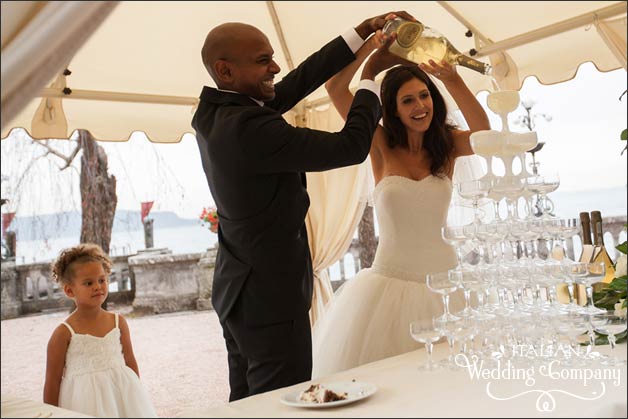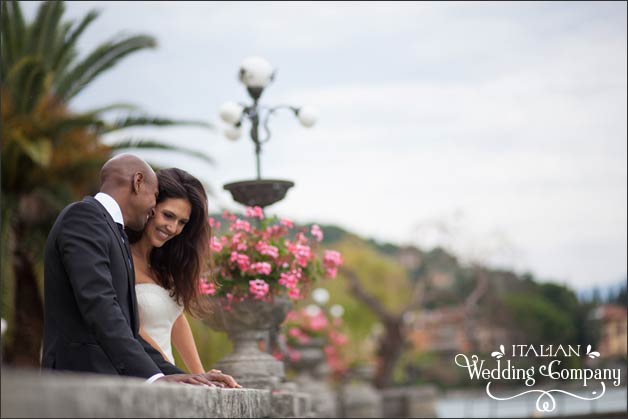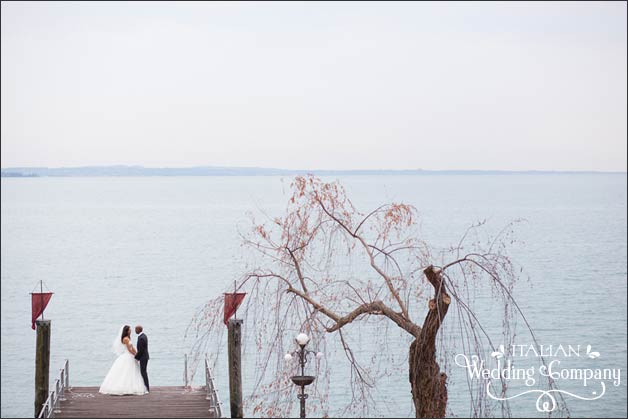 …Let's party on Lake Garda!
Maike and Vinod's romantic wedding on Lake Garda gave way to the night party!
Guests, got changed for the dinner and they all waited newlyweds in another historical and charming venue. The lush garden of a historic villa overlooking the lake was the perfect frame for Maike and Vinod's wedding reception.
Our bride and groom made their entrance on speedboat right under the historic stone tower in the garden.
A rich evening buffet and a delicious outdoor sited dinner opened the evening, but the real party broke loose around the dance floor in the middle of the lush garden. Here Vinod and his best friend entertained the guests with a dance specially prepared for Maike! What a great fun!!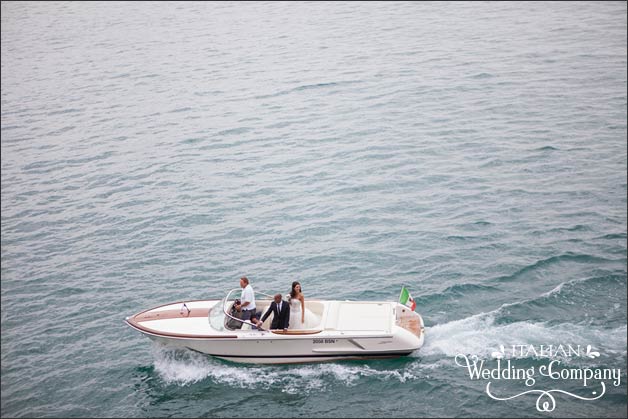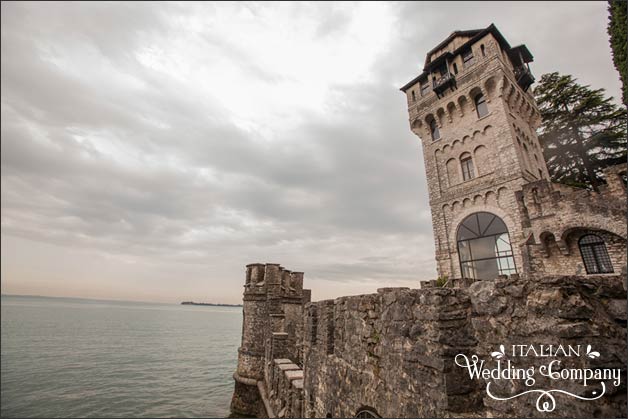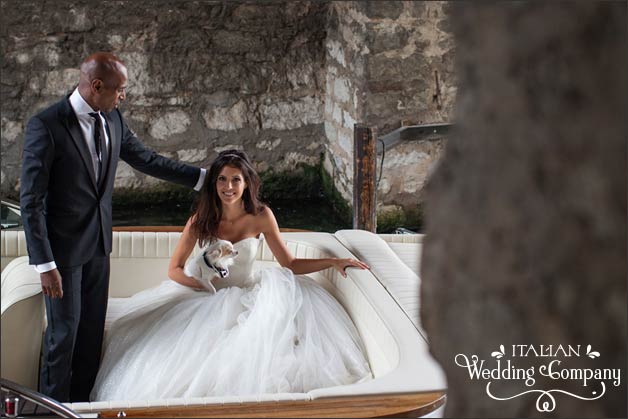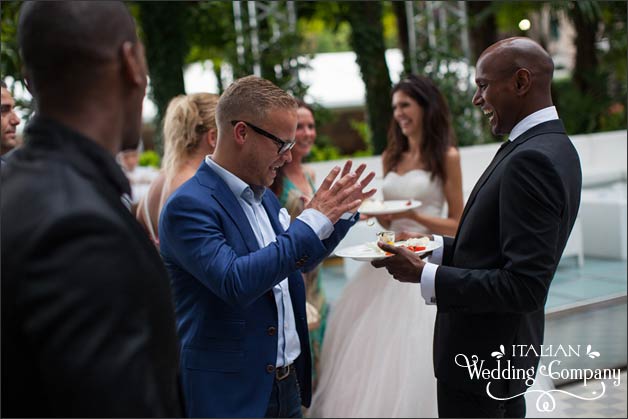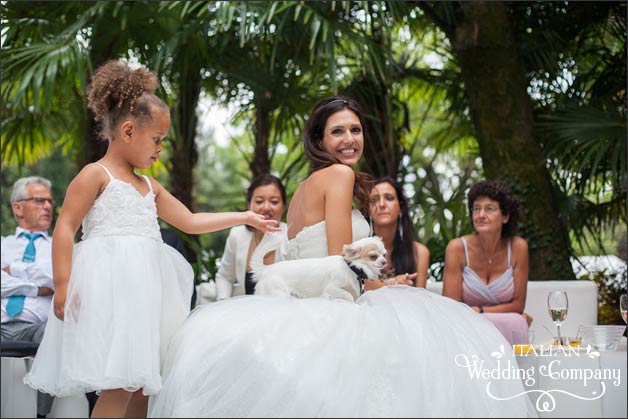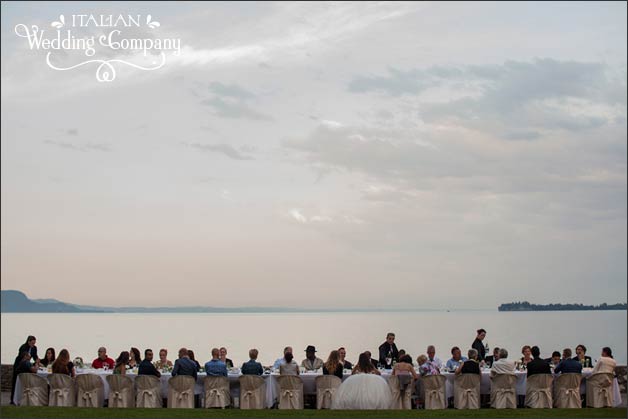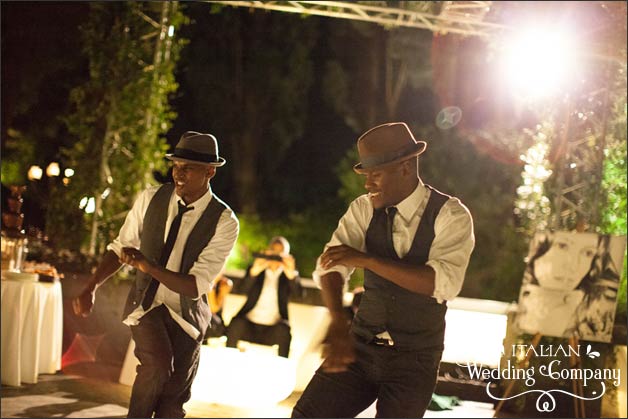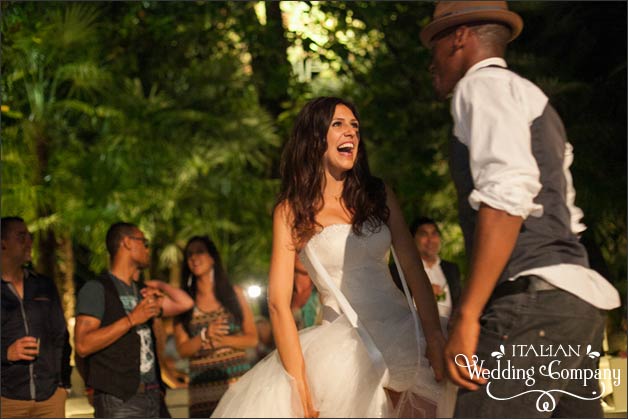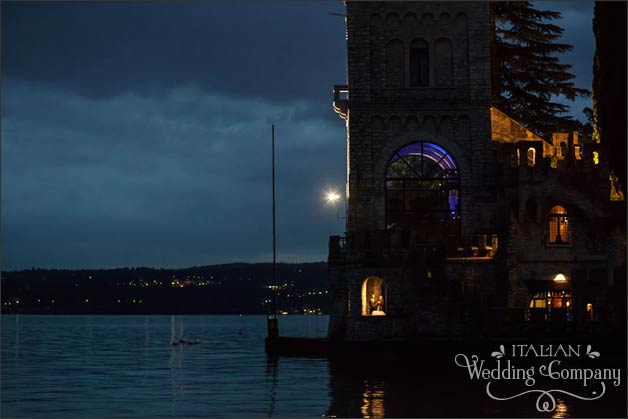 Bride and groom and their guests danced late into the night under the tower …another magical night on Lake Garda!