e are back to Lake Maggiore!
While wedding season has really started I would like to tell you about a wonderful wedding we planner last September in
Baveno
at stunning
Grand Hotel Dino
.
A wonderful couple, wonderful weather and stunning photos!
Debbie and Rowan come from Australia but they are not Australian… but they are Scottish and you will see some little touches of it in their wedding.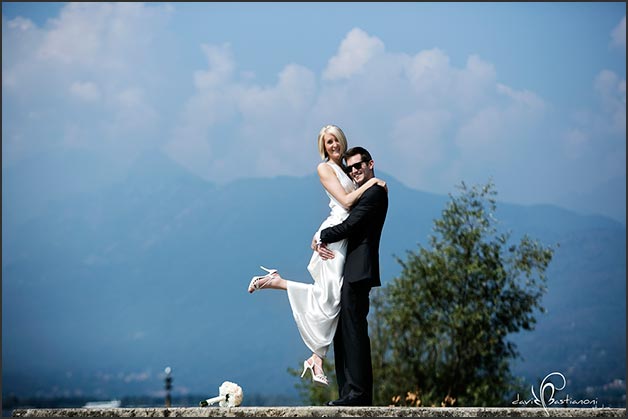 They actually never come over Italy but planned all from so far away. When I started speaking with them I immediately got a right feeling. I really like them. After many emails and calls here we are in Baveno.
I let speak Debbie and Rowan about their feeling about the choice to get married on Lake Maggiore.
It took months of research to pick our wedding location, and I'm so glad we chose to get married in the beautiful little town of Baveno on Lake Maggiore. From the minute we set foot in town, we knew we had made the right choice.  
The views around the lake were stunning, thankfully the weather perfect, the people so friendly and accommodating, and the Grand Hotel Dino where we had our reception took our breath away.  
Gorgeous gardens, opulent rooms, and amazing views of the lake and Borromean islands.  We couldn't have asked for a more beautiful backdrop for our wedding day.
They decided to host most of their guests at Grand Hotel Dino itself to enjoy a lovely vacation together.
For the day before they planned a casual dinner just close by the hotel to welcome everybody and made them feel at home. It wasn't difficult with such a wonderful setting!
On the day of the wedding weather was just perfect, not to hot, but really sunny and pleasant!
Debbie got ready in one of the lovely suites of the hotel overlooking the Lake and Borromeo Islands.
While Rowan and his groomsmen were having a little fun at the bar!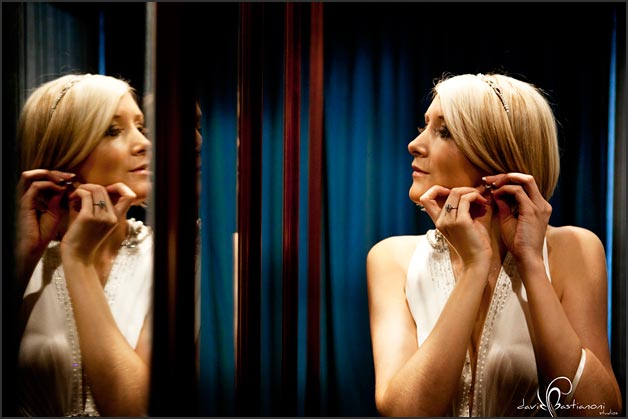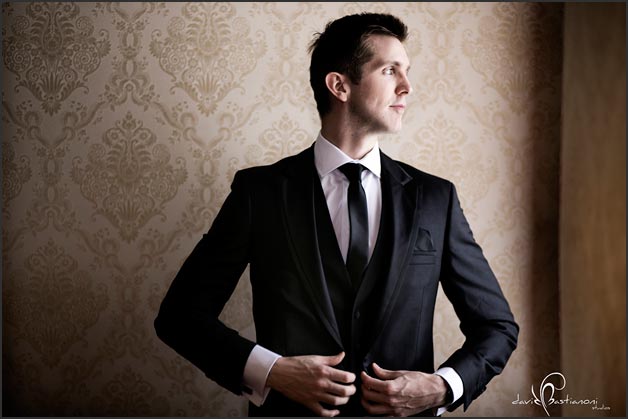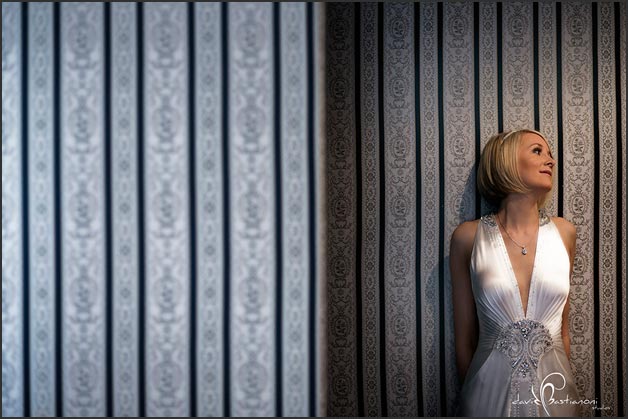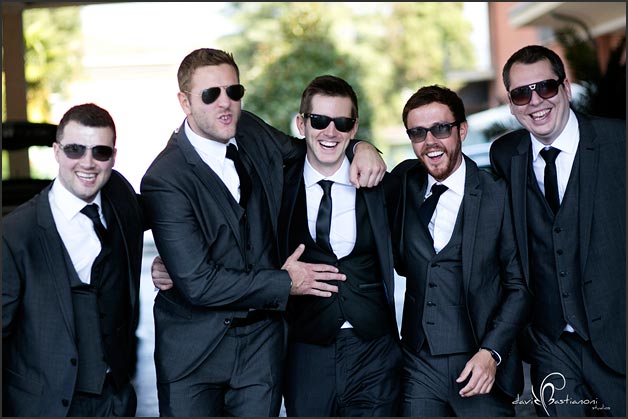 When everybody was ready we welcome all guests to Baveno town hall.
Debbie and Rowan decided for a civil ceremony at the local town hall in Baveno which is just few steps from Hotel Dino, very handy for all!
Debbie and her bridesmaids arrived right after with the amazing sound of a Scottish piper in the background… and here we have the touch of Scotland! Isn't it so fun?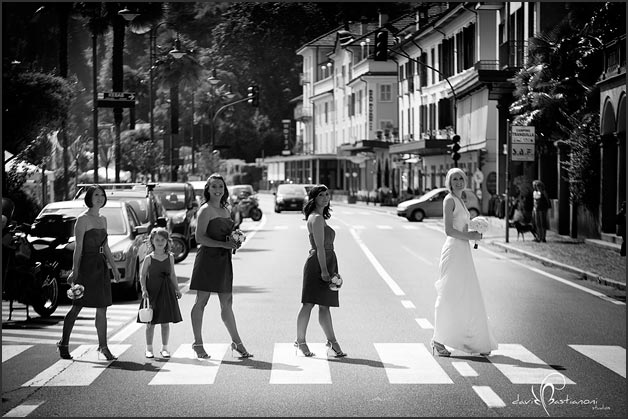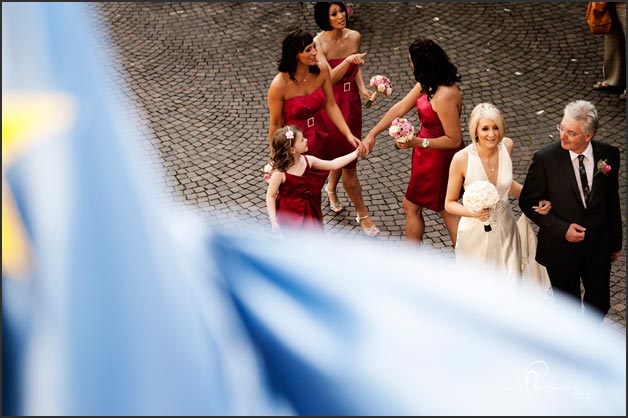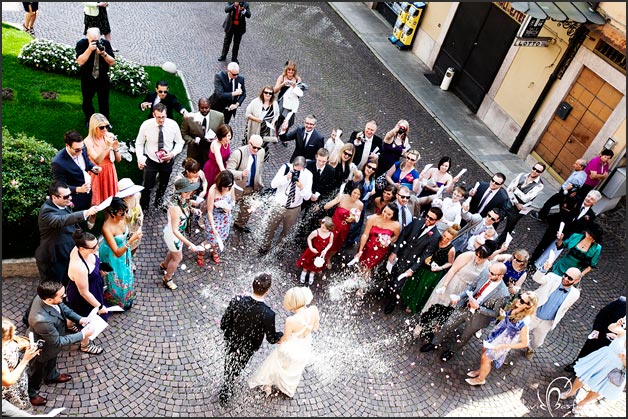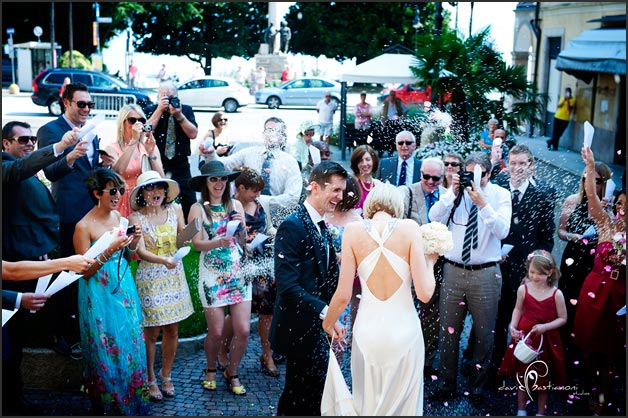 After the moving ceremony all guests waited for Debbie and Rowan outside the town hall in the lovely little square in front of it. A big rice thawing for them…just like Italian tradition wants!
Here in Italy are guests waits for bride and groom outside the church or the town hall to throw them rice… it is a symbol of good luck and cannot miss in any Italian wedding!
Here what Debbie and Rowan say:
On the day of the wedding, there wasn't a cloud in the sky and the lake looked absolutely perfect, we were so lucky.
The wedding went without a hitch too, but I put that down to the careful planning of our wedding planners, Valentina and Ernesto, rather than luck!  
We got married in the pretty Town Hall in the centre of town and then took a lovely boat trip to one of the islands for photographs.
As bride and groom mentioned while guest started their aperitif Debbie and Rowan took the chance to have a boat trip for a little time for their own to reach Borrome Islands for some special shots.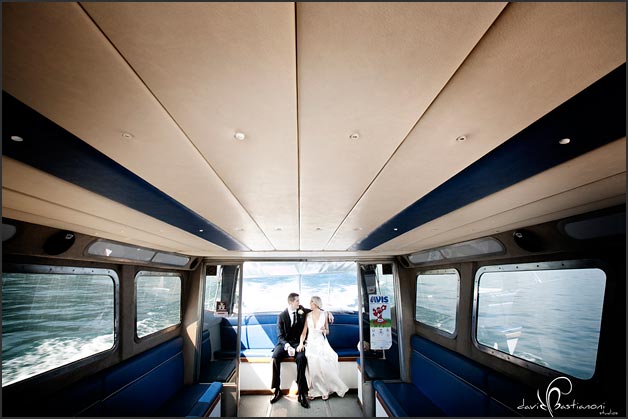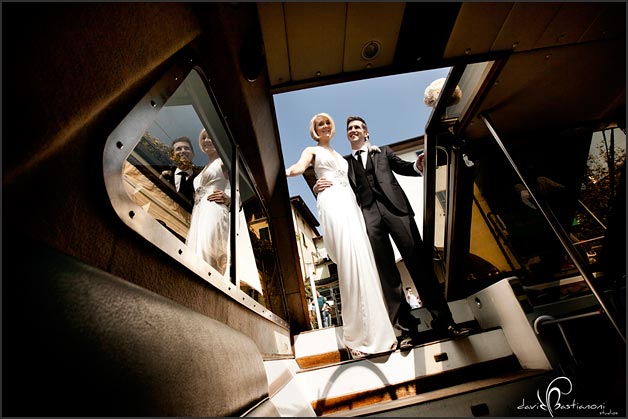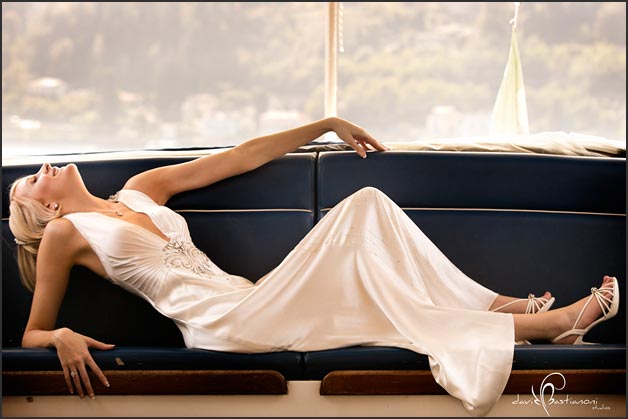 Ad after it back to Grand Hotel Dino for a wonderful aperitif and dinner to follow!
We let Debbie and Rowan speak about it!
Back at the Grand Hotel Dino we enjoyed fresh and delicious canapes in the lovely gardens, relaxed and then had more photographs with our guests against the beautiful backdrop of the lake.  
The room we held our wedding reception in was gorgeous, again with amazing views.  
The 5-course meal we had was wonderful and service absolutely first-class.  
Everyone commented on how wonderful the food and wine had been, and how efficient the staff in the hotel were.  
In the evening we enjoyed dancing the night away to some brilliant music from our wedding band, only stopping to cut our HUGE wedding cake – nice touch Valentina, a really lovely surprise! -. At midnight we made our way down to the lake and lit floating candles. A beautiful end to a beautiful day.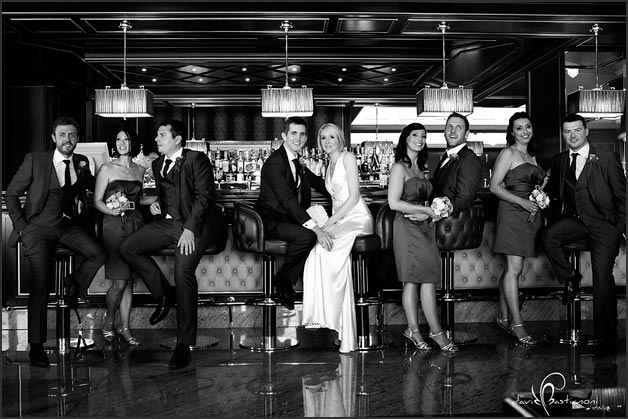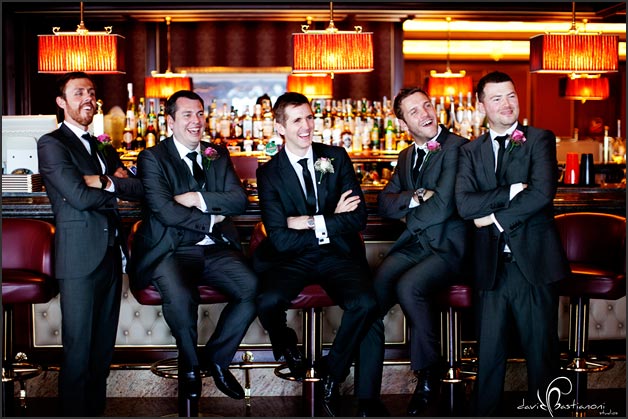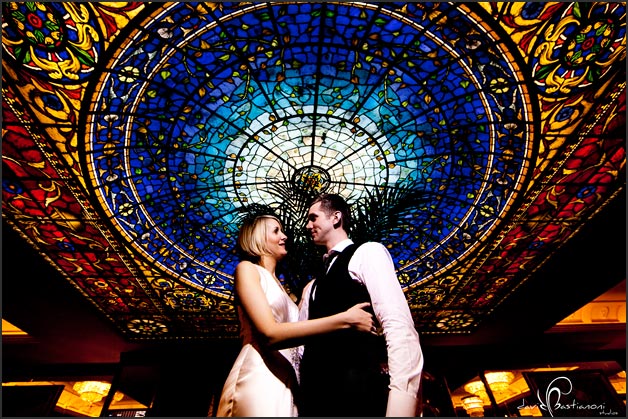 What can I add?
I love Debbie and Rowan enthusiasm!
I can add that the day was absolutely amazing and I loved working with Debbie and Rowan for their wedding.
We are still in touch and I wish I could meet them again soon!
Party was really fun, with music, dances and great party afterwards, we had lot of fun to!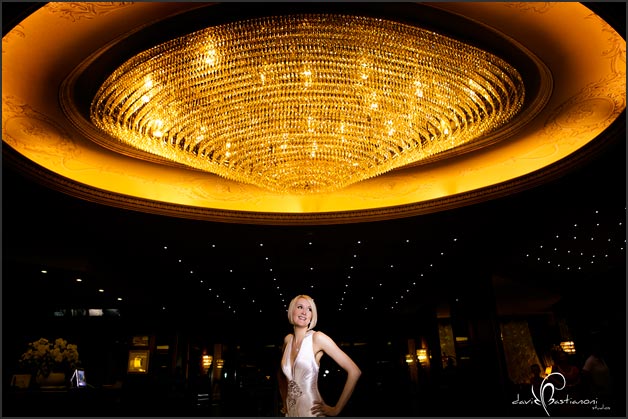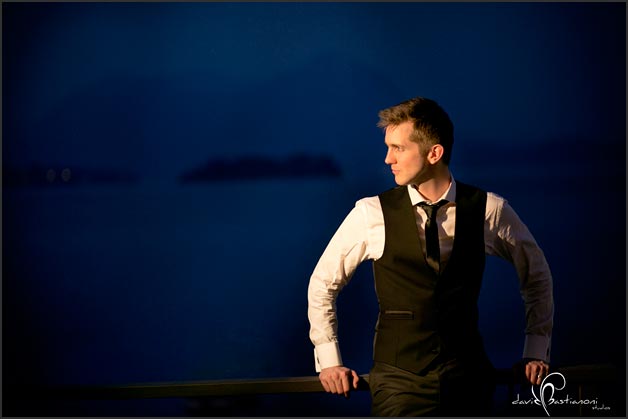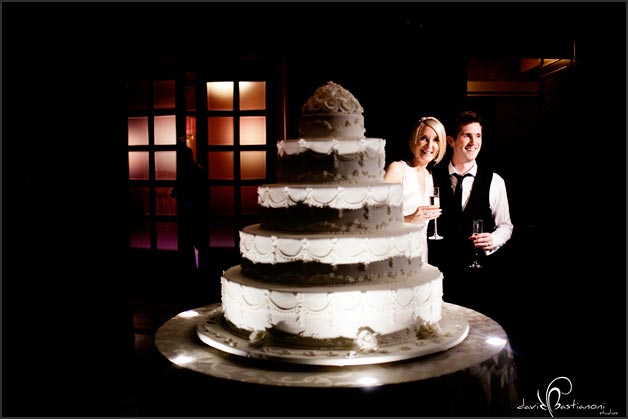 I do not want to forget David Bastianoni and his Team who did a great job for this wedding and thanks for sending us these amazing shots.
Debbie and Rowan agree with me!
I must also mention our fantastic photographers, David Bastianoni and his lovely assistant, David, who were outstanding on the day, so creative and fun.  

We definitely felt like celebrities with so many people congratulating us and our own paparazzi.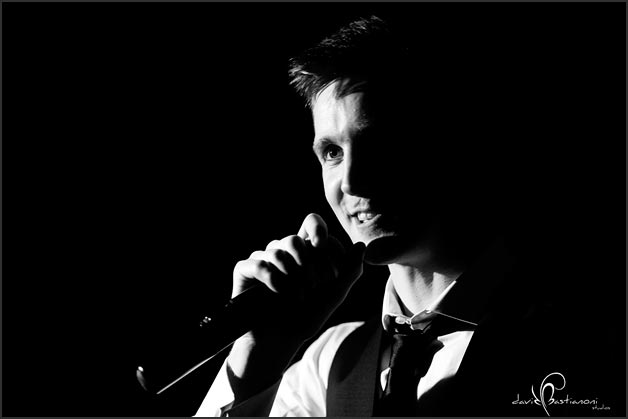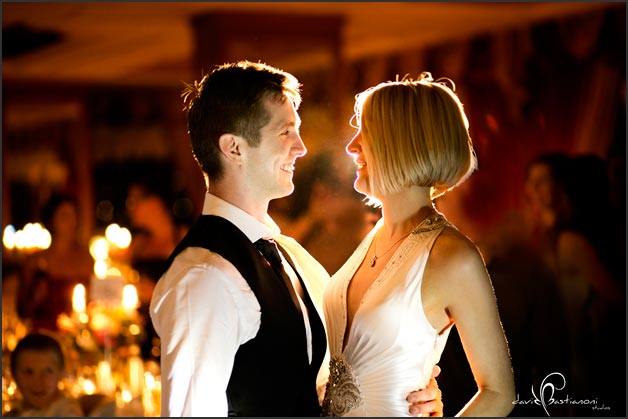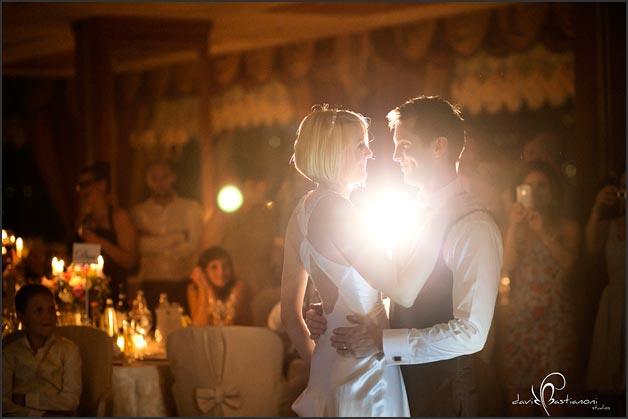 Last but not least I want to add another little comment Debbie and Rowan sent us about their choice.
I would highly recommend Lake Maggiore to anyone looking for a wedding location in Italy.  
It was perfect for our wedding party, with frequent flights worldwide into Milan Malpensa, and only an hour's transfer to Baveno.  Even the journey up to Baveno is a visual treat.  There is also transport and accommodation options in Baveno to suit all budgets.  Our wedding planners, Valentina and Ernesto, were wonderful and so hard-working, making sure the day was so very perfect and special for us and our wedding party – thank you so much.  
They have such wonderful contacts too – the piper who played as I walked into the town hall, the florist who make our beautiful bouquets, our wonderful photographers, the staff in the Town Hall, the boat captains, the great band and of course the staff in the Grand Hotel Dino.  All who contributed to making our day one we will treasure forever.
Many, many thanks!
Thank you guys for this contribute and for being so nice with all of us.
This wedding will always stay in our hearts!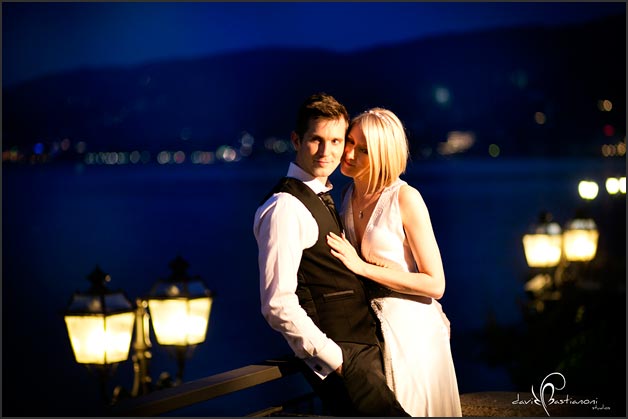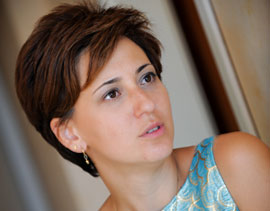 My name is
Valentina
and I work as wedding coordinator on
Lake Orta
and
Lake Maggiore
.
Before being a wedding planner and coordinator I worked for an American company planning events. I turned into wedding planning for SposiamoVi group, more than 5 years ago. Since Italian Lakes Wedding was founded I work with them to make bride and groom's dreams come true on this wonderful Lakes of North West Italy and Piemonte region.
l love creating with my couples the perfect event for them following their wishes and needs, helping to find the best solution for their ideas and budget.
I like meeting people talking with them and know more about their cultures and traditions. I do like sharing Italian customs with them and working in team with couples to let them experience a real and dreamy Italian wedding!
I will be pleased to guide couples along lovely traditional and pedestrian roads of Orta village discovering the beauty of this romantic Lake between villas, traditional restaurants wonderful churches and enchanting St. Julius Island.
I will be happy to let couples discover bigger and charming Lake Maggiore with its Borromeo Islands, wonderful hotels and villas overlooking the waters.
I'm sure you would be amazed by the beauty of these special corners of Italy so I'm simply wait for you for a lovely experience to create and live together.
For any information about wedding on Lake Maggiore CONTACT ME